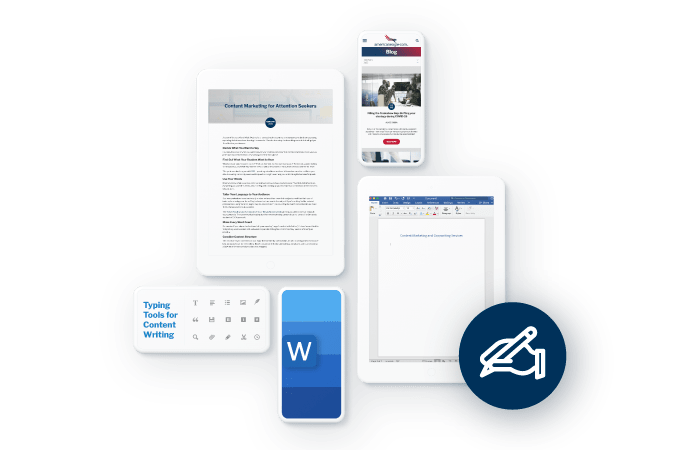 Content Marketing & Copywriting Services
Content writing that connects and converts
Having a comprehensive content marketing strategy is critical. Whether your goal is increasing visibility or driving traffic to your brand, we can help.
Our subject matter experts take your audience and business needs into account to develop a content strategy that is built to get results. We have a team of copywriters on staff who are experts at writing clickable, authoritative content that amplifies engagement and discoverability through search. From page content to blogs and brochures, we can write copy for any need you have.
Why Content Marketing?
Content marketing is a method of creating and distributing valuable content on a consistent basis to attract a clearly defined audience. When used effectively, this technique cultivates customer relationships, drives relevant traffic, and generates leads. By becoming an authoritative resource to potential customers, telling stories that engage, and reaching users at every point in the customer journey, your company can expand its reach beyond traditional advertising methods.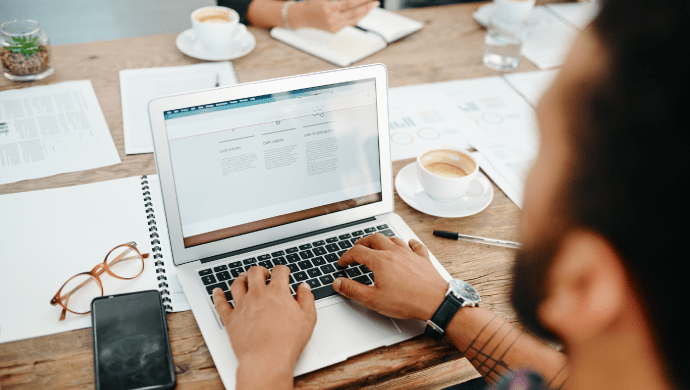 Our Content Marketing Expertise
Content Marketing Strategy
Great content starts with a strategy that is aligned with your business goals and focused on the needs of your audience. We take a deep look at the demographics and objectives of your targeted audience, and utilize SEO keywords to create an informed content plan that fits your customer journey.
Content Creation
Content is meant to deliver value to your audience. Our team of professional copywriters executes your content marketing plan to create industry-leading blogs and on-page content based on keywords that your customers are searching for.
Reporting and Analytics
We provide custom reports and analytics to continuously monitor and track your content marketing strategy. Through this, we make data-driven decisions that build upon your plan and ensure ongoing success.