Americaneagle.com
Chicago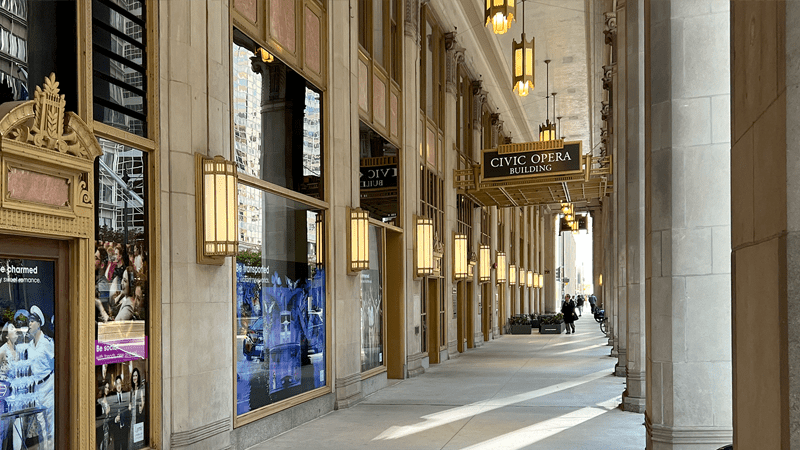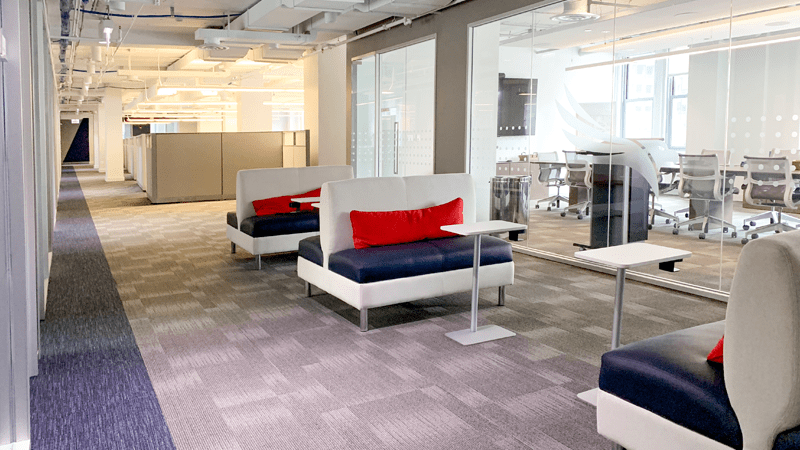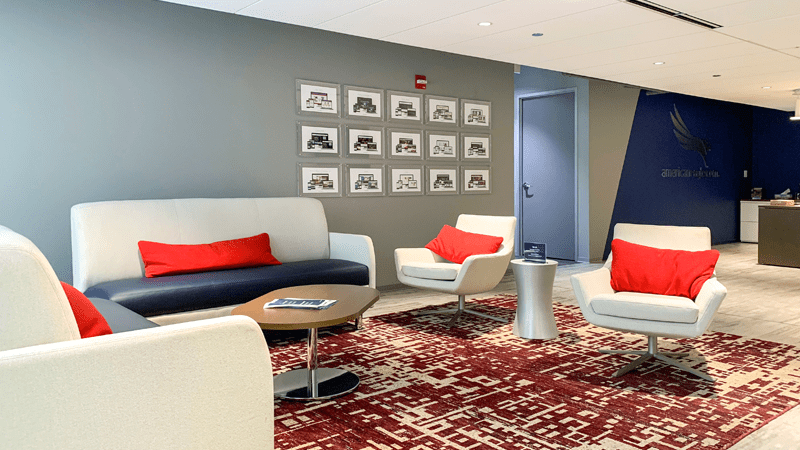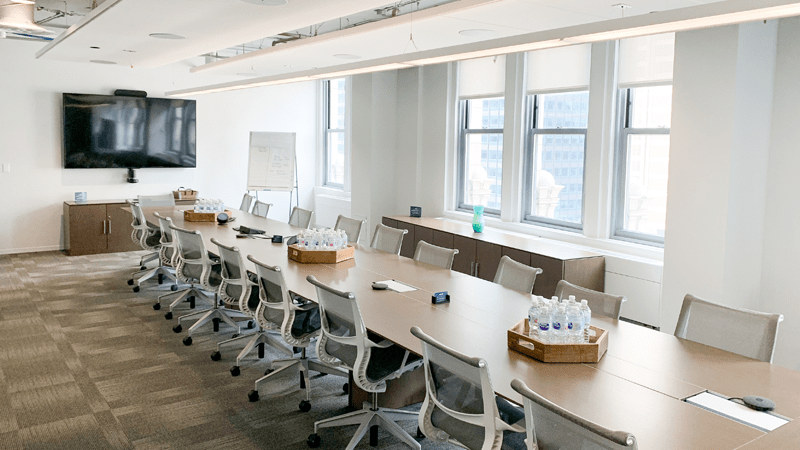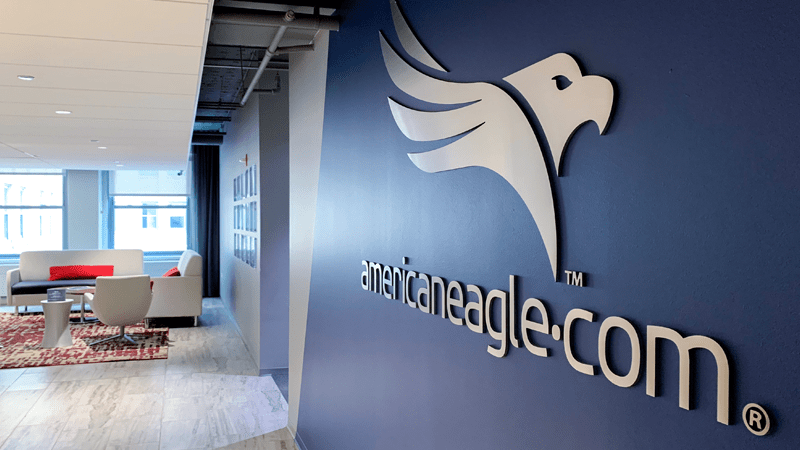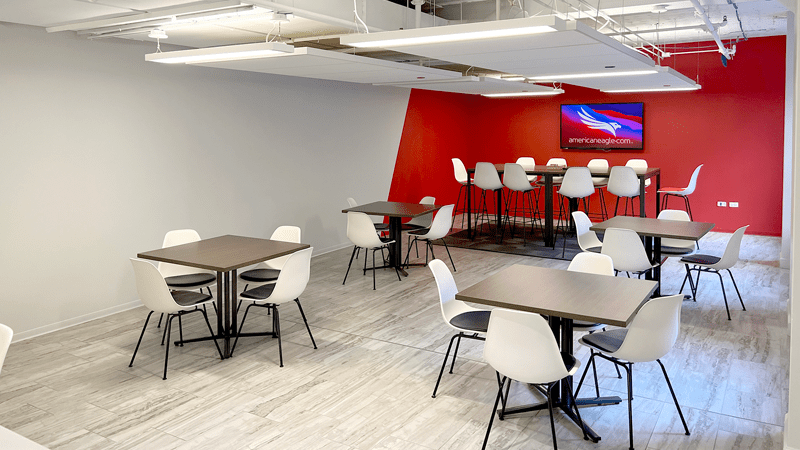 Americaneagle.com
Chicago
Hours of operation

| | |
| --- | --- |
| Mon - Fri | 8:30 AM - 5 PM |
| Sat | Closed |
| Sun | Closed |
Digital Agency in Chicago
The Americaneagle.com team in Chicago, IL, focuses solely on customer success. Our digital agency provides superior web design, development, hosting and security, digital marketing, and post-launch services across the Chicagoland area and the globe. We have the knowledge and expertise to enable our customers to be successful and accomplish their goals, whether they're mid-size organizations or enterprise-level corporations.
Building Transformative Digital Experiences
Our customers are our top priority. We hire the most proficient professionals in the industry to develop highly-sophisticated ecommerce solutions, mobile apps, SEO-optimized websites, and more, to produce meaningful, measurable results. Our exceptional technical and creative expertise enable us to continuously execute and deliver experiences that accelerate conversions and drive future growth.
Since building our very first website in 1995, Americaneagle.com has become a pioneer and industry leader. We work with mid-market businesses as well as Fortune 500 companies across a wide range of industries including healthcare, financial services, associations, transportation, manufacturing, government, and more. We've collaborated in the successful creation of more than 20,000 websites and digital experiences.
Americaneagle.com is a proud family-owned business and renowned global digital agency with 700+ employees spanning more than a dozen offices around the world. We have 275+ programmers and developers, 75+ digital marketers, 10+ partner MVPs, and a whole slew of exceedingly talented professionals.
Our partners are the best, industry-leading technologies that deliver transformative digital solutions. They include Sitecore, WordPress, Kentico Xperience, Progress Sitefinity, Salesforce, and many more. We pride ourselves on being platform agnostic, only implementing the solution that best suits your unique needs.
We would love the opportunity to speak with you and learn more about your business. Consider contacting us today or scheduling a visit to the office if you'll be in downtown Chicago or surrounding Chicagoland area.
Digital Agency Serving Downtown Chicago
Directions
From O'Hare International Airport
Our Chicago office is located 17 miles, approximately 30 minutes, from O'Hare International Airport. When leaving the airport, keep right toward Exit to City/Airport Terminal 5/Airport Departures 1/2/3/Economy Parking. Drive 0.2 miles. Take the ramp onto I-190 and drive 3.1 miles. Continue on I-90 for 11 miles. Take exit 48B toward IL-64/North Ave. Drive 0.2 miles. Turn left W IL-64/North Ave. Drive 0.2 miles. Turn onto N Elston Ave. Drive 1 mile. Continue on N Milwaukee Ave. Drive 0.6 miles. Turn slightly right onto N Halsted St. Drive 0.4 miles. Turn left onto W Lake St. Drive 0.7 miles. Turn left onto Post Pl. Continue for 400 ft. Turn left onto W Lower Wacker Dr. Drive for 0.2 miles. Continue on N Lower Wacker Dr. Drive for 197 ft. Keep right onto N Lower Wacker Dr. Drive for 0.2 miles. 20 N Wacker will be on your left.

From Chicago Midway International Airport
(16 miles ≈ 30 min.)
Our Chicago office is located 16 miles, approximately 30 minutes, from Chicago Midway International Airport. When leaving the airport, head south for 0.1 miles. Keep left toward Arrivals/Deliveries. Drive 0.4 miles. Keep right toward S Kilpatrick Ave. Drive for 0.1 miles. Turn left onto W 55th St toward I-55. Drive for 1.1 miles. Turn right onto S. Central Ave. Drive for 1.2 miles. Take ramp onto I-55. Drive for 8.1 miles. Take the exit toward Lake Shore Dr onto US-41 N. Drive for 2.7 miles. Take ramp toward Wacker Dr. Drive for 0.2 miles. Continue on E Wacker Dr for 0.2 miles. Continue on E Lower Wacker Drive for 0.6 miles. Continue on N Lower Wacker Dr. Drive 197 ft. Keep right onto N Lower Wacker Dr. Drive for 0.2 miles. 20 N Wacker will be on your left.

Aside from the Chicago metropolitan area, Americaneagle.com serves surrounding suburban cities such as Hinsdale, Lake Forest, Western Springs, Inverness, Long Grove, Highland Park, and more. Our Chicago Loop office opened in May 2018 and is located approximately 17 miles from our headquarters in Des Plaines. Our office, located in the Civic Opera Building, is located 0.2 miles from Ogilvie Transportation Center and 0.4 miles from Chicago Union Station.
Cross Streets
W Washington St and N Upper Wacker Dr
How can we help you?
The entire Americaneagle.com team welcomes the opportunity to speak with you and learn more about your business and goals. If you happen to be in the Chicagoland area, we hope you'll consider scheduling a visit to our downtown Chicago, Des Plaines, or Lisle offices.
Award Winning Expertise
The Americaneagle.com team prides itself on the client relationships we have cultivated over the last 25+ years, which is why it's so important to celebrate mutual wins. Our partnerships have been recognized by countless industry experts as award-winning in a wide range of categories including financial, retail, healthcare, transportation, and much more.
Website Platforms
We take the time to holistically understand your business. Only then will we recommend the platform that we feel best sets you up for success. Our platform partners are the best in the industry and we work diligently to design and develop a website solution that consistently pushes you forward.
Ecommerce Platforms
To stay competitive in today's marketplace, a powerful ecommerce platform is vital. At Americaneagle.com, we partner with leading ecommerce platforms to deliver innovative designs and enhanced functionality so that you can focus on growing your footprint. Whether you're B2C or B2B, we'll work with you to design the best possible ecommerce experience.
CMS Platforms
Content management is critical for delivering unforgettable digital experiences. We work with the top CMS platforms in the industry to help you provide a fully customized content experience, without the need to get developers involved.
Projects
View All Projects
Chicago Transit Authority

The Chicago Transit Authority (CTA) partnered with Americaneagle.com for a complete redesign of the website and mobile presence as well as a new train-tracking tool. Now, CTA riders truly have a personalized experienced as they are able to receive real-time updates on trains, view estimated arrival times, and more, without having to download an app.

Transportation Web Design Case Study

Chicago Auto Show

Americaneagle.com and the Chicago Auto Show have been partners for more than a decade, and each year, work to enhance and redesign the Show's website to continuously improve the user experience. New functionality was also developed to allow users to purchase tickets from their mobile device, sponsors to customize their URLs for promotions, and more.

Automotive Website Redesign Project

Berlin Packaging

Americaneagle.com designed and developed a dynamic web solution on the BigCommerce platform that enabled Berlin Packaging's inventory of over 40,000 products to be easily accessed and purchased online. The website also features an aesthetically-pleasing, easy-to-navigate user interface with custom integrations to streamline processes.

Ecommerce Web Development Case Study
Visit Our Other Illinois Agency Locations
In addition to our office in Des Plaines, Americaneagle.com operates two locations in Illinois, Downtown Chicago and Lisle. Both locations are located approximately 30 minutes from our headquarters.
2600 S River Rd

Des Plaines, IL 60018

1001 Warrenville Rd, 400

Lisle, IL 60532
Reviews
"As a fairly complex B2B operation, we had some intricate requests. The team at Americaneagle.com made us feel more confident and were able to execute the vision we had. The BigCommerce platform allowed us to create the customizations we were seeking and has resulted in increased conversions and better overall UX for our customers."

"Chicago Auto Show fans expect a superior show experience and we strive to live up to those expectations both at the show and online. We have worked closely with Americaneagle.com for nearly a decade to create a virtual show experience that's unparalleled and expands the show's reach beyond its attendees."

"Chicago Card Plus brought us into the modern era with the development of the first account-based web portal in North America. Riders could now safely manage all facets of their CTA fare purchases, including the storing of credit card data for auto-reloading. The Americaneagle.com system significantly impacted our costs related to external fare card vendors, the maintenance of fare processing machines, and the overall collection process. Through Chicago Card Plus, we safely and efficiently collected and managed hundreds of millions of dollars in transactions on an annual basis."
FAQs
Americaneagle.com is platform agnostic meaning we base our recommendations on whichever platform we feel best suits your business's unique needs. Our team consists of professionals in Chicago, Los Angeles, New York City, and more, who specialize in the most popular and proficient development and technology platforms including Sitecore, WordPress, Liferay, BigCommerce, ROC Commerce, and many more. Whether you're looking to upgrade an existing platform, considering migrating to a new one, or building a brand new one, we're your designated development partner.

Americaneagle.com is a full-service, digital global agency. We offer digital solutions, including strategy, digital marketing, ecommerce, design and development, analytics, 24/7 hosting, and more, to meet the needs of organizations in any industry. Our team in Chicago and around the world consists of 700+ skilled professionals, located around the world, who are adept and ready to help provide your business with digital growth and success.

The timeline is completely dependent on the scope of the project as well as the identified functionalities and features required. We pride ourselves on fully understanding each facet of the project before providing an estimated timeline and budget. Contact us to speak with a digital strategist to discuss the details of your project more in-depth.

Yes, Americaneagle.com offers a variety of SEO services some of which are keyword research and strategy, consulting and management, audits, sitemaps, and more. We take a systematic approach to SEO by looking at the full picture, developing content, and implementing technical strategies to improve keyword rankings and heighten your brand's position within search engine results.

Americaneagle.com has extensive experience working with enterprise organizations across Chicago and across the globe. No matter which industry you operate in, our dedicated team members work diligently to accelerate your digital growth, be it through digital marketing, design and development, content writing, strategy, and more.