Americaneagle.com
Des Plaines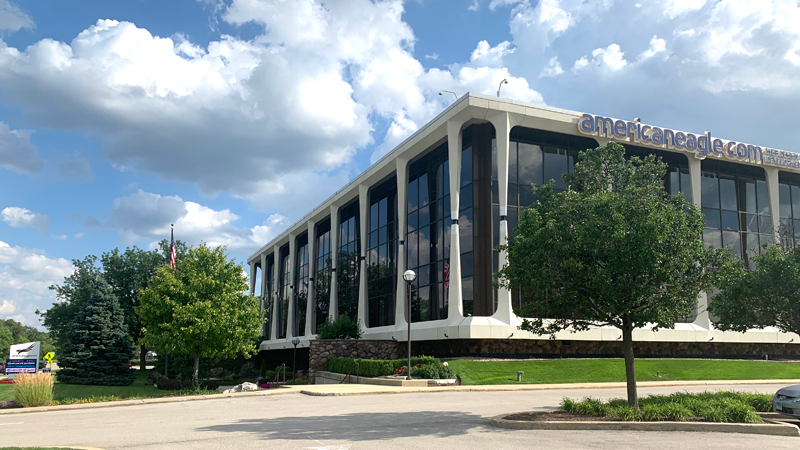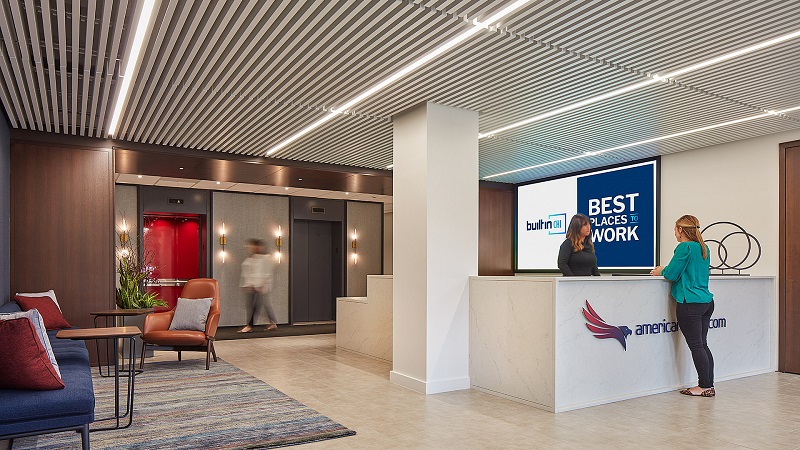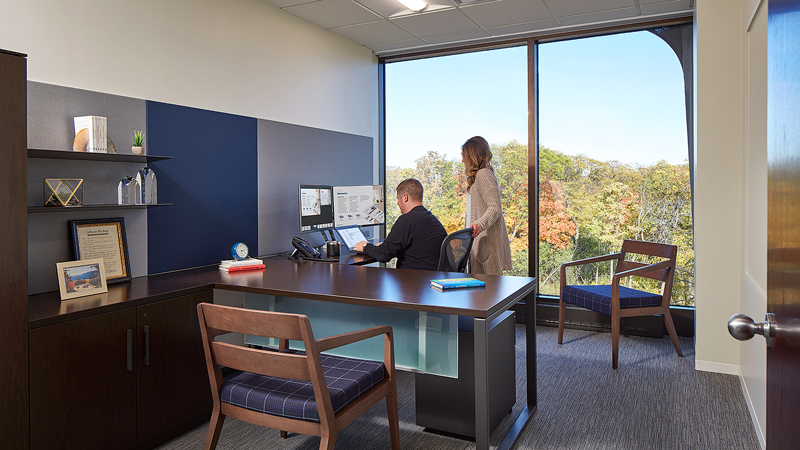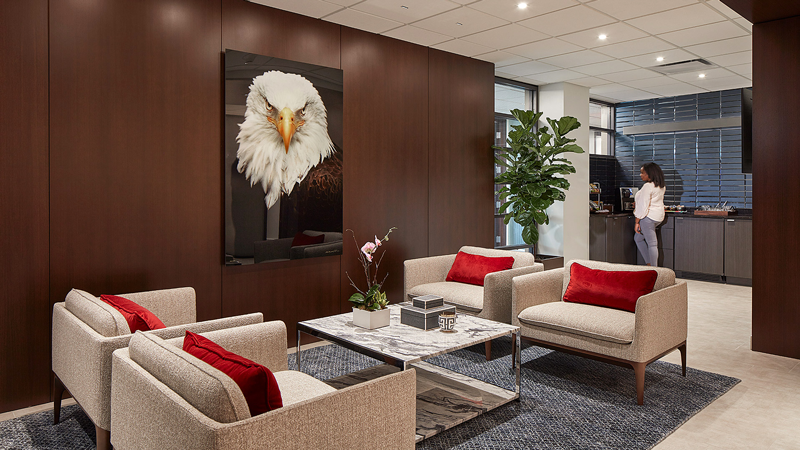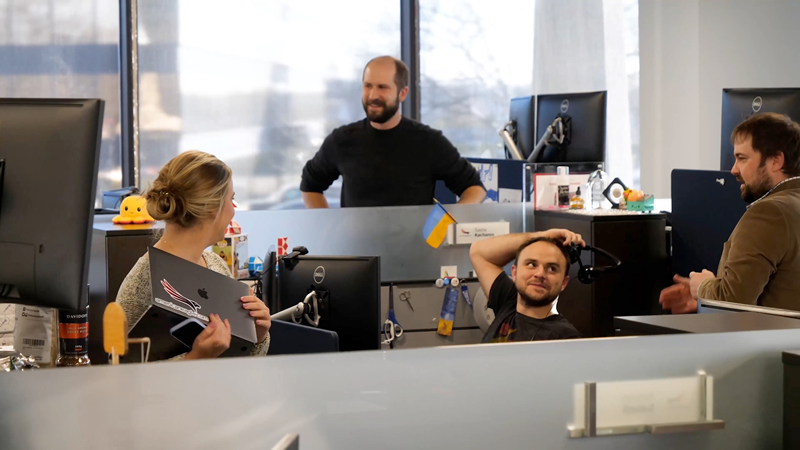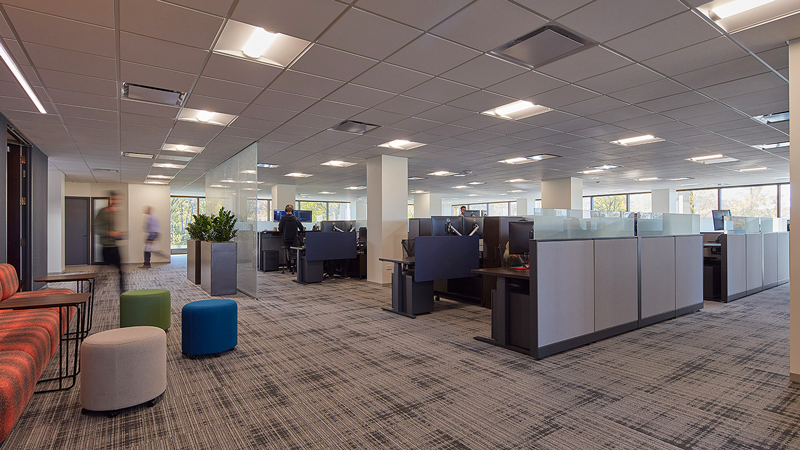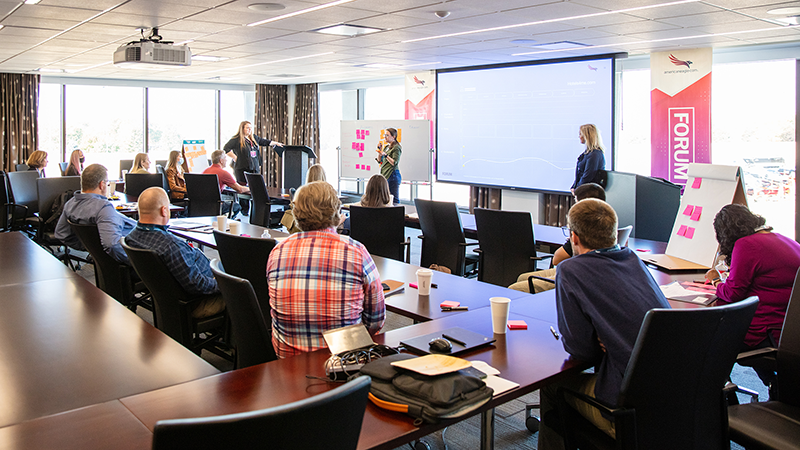 Americaneagle.com
Des Plaines
Hours of operation

| | |
| --- | --- |
| Mon - Fri | 8:30 AM - 5 PM |
| Sat | Closed |
| Sun | Closed |
Digital Agency in Des Plaines
The Americaneagle.com team of professionals at our Des Plaines, IL headquarters and across the globe offer the best web design, development, hosting, post-launch support, and digital marketing services in the industry. From mid-sized organizations to enterprise-level, global corporations, we have the experience and knowledge to help our clients be successful and accomplish their goals.
Building Transformative Digital Experiences
From reimagined, future-focused websites to sophisticated global ecommerce solutions, mobile apps, SEO, hosting, and more, our team is the best in the industry and achieves meaningful and measurable results for our clients. Our unparalleled creative and technical expertise allow us to consistently execute and deliver digital experiences that drive conversions and business growth.

Since building our very first website in 1995, Americaneagle.com has been a market leader and trailblazer. Working with mid-market businesses and Fortune 500 companies, across a vast array of industries, ranging from associations, healthcare, financial services, manufacturing, transportation, and government, to sports and entertainment. We have successfully partnered in the creation of nearly 20,000 pace-setting websites and digital experiences.

As a proud family-owned business, we are a renowned global digital agency with 700+ colleagues in over a dozen offices in population centers across the world. Our team consists of 200+ programmers and developers, 100+ digital marketers, 10+ partner MVPs, and many more.

We partner with the premier industry-leading technologies, such as Sitecore, Progress Sitefinity, WordPress, Drupal, Kentico Xperience, Salesforce, and many more, to deliver transformative digital solutions. We are platform agnostic and only implement the solution that best fits your business's unique needs.
Digital Agency Serving Cook County
Directions
From O'Hare International Airport
Our headquarters in Des Plaines, Illinois, is located 5 miles, approximately 9 minutes, from O'Hare International Airport. When leaving the airport, start out going south toward Parking/Exit to City. Chicago O'Hare International Airport becomes I-190 E. Drive 1.98 miles. Take the River Rd. N exit toward exit 1A. Drive 0.26. Merge onto N River Rd. Drive 1.75 miles. Turn left into 2600 S River Rd.

From Chicago on I-90 W
Our Des Plaines location is located 17 miles, approximately 30 minutes, from downtown Chicago. Begin merging onto I-90 W/I-94 W. Drive 7.55 miles. Keep left to take I-90 W via EXIT 43B toward O'Hare-Rockford (Portions toll). Drive 6.85 miles. Merge onto I-294 N via EXIT 77 toward Wisconsin (Portions toll). Drive 1.52 miles. Merge onto E Touhy Ave. Drive 0.12 miles. Turn left onto S River Rd. Drive 0.25 miles. Turn right into 2600 S River Rd.

In addition to serving the Des Plaines area, Americaneagle.com also serves nearby towns such as Park Ridge, Mount Prospect, Arlington Heights, Glenview, Morton Grove, Niles, Rosemont, and more. Our headquarters, located at 2600 S River Rd., opened in 2012, after operating from downtown Park Ridge since 1995. Other landmarks near the Americaneagle.com headquarters include Rivers Casino, located at 3000 S River Rd, and Chippewa Woods, a local park and part of the Forest Preserves of Cook County.
Cross Streets
S River Rd and Touhy Ave
How can we help you?
Americaneagle.com welcomes the opportunity to learn more about your brand and business. Contact us today to get started. If you happen to be in the Des Plaines, Illinois, or surrounding Chicagoland area, we hope you'll schedule an in-person visit.
Award Winning Expertise
While our greatest reward is shared success with clients in growing their digital brand and exceeding mutual goals, it sure feels nice to be recognized by industry experts as award winners. Over the years, Americaneagle.com has celebrated award recognition from some of the most respected authorities in digital solutions and business.
Website Platforms
Here at Americaneagle.com, we are platform agnostic meaning we implement the solution that makes the most sense for your business. Our strategists take the time to holistically understand your business needs and only then will we recommend the solution best suited to achieve your goals and deliver transformative digital experiences.
Ecommerce Platforms
Choosing the best ecommerce platform for your business is essential for staying competitive in today's ever-crowded marketplace. At Americaneagle.com, we partner with best-in-class ecommerce platforms to set you up for success, now and into the future. Whether you're B2B or B2C, we work with your team to determine which platform makes the most sense for your goals and objectives.
CMS Platforms
Content management is a crucial component of delivering transformative digital experiences. It's also crucial for staying competitive in today's digital landscape. At Americaneagle.com, we partner with premier CMS platforms to help you provide users with the best possible content at every step of their journey.
Projects
View All Projects
Portillo's

Americaneagle.com worked to overhaul Portillo's website, complete with frontend user experience development and third-party integrations to streamline online ordering operations, increase customer engagement across all channels, and create more efficient reporting methods.

Restaurant Web Design Case Study

Repair Clinic

To support Repair Clinic's technical and digital marketing efforts, Americaneagle.com established a dedicated team to focus on web development, SEO, paid search, email marketing, and UX initiatives. As a result, the company saw tremendous growth across all channels and continues to invest its resources into accelerating its digital presence.

Ecommerce Digital Marketing Case Study

WeatherTech

Americaneagle.com worked to provide WeatherTech customers with a fast, intuitive, secure, and functionally sound online shopping experience. Additionally, hosting and security services are provided, playing a significant role each during the Super Bowl. Having been partners for more than 20 years, the relationship between Americaneagle.com and WeatherTech is based on trust and measurable accomplishments.

Manufacturing and Ecommerce Web Development Case Study
Visit Our Other Illinois Agency Locations
In addition to our office in Des Plaines, Americaneagle.com operates two locations in Illinois, Downtown Chicago and Lisle. Both locations are located approximately 30 minutes from our headquarters.
20 N Upper Wacker Dr, 970

Chicago, IL 60606

1001 Warrenville Rd, 400

Lisle, IL 60532
Reviews
"Working with Americaneagle.com was a great experience. Our project manager kept in constant communication with us, which was very helpful. She also helped us anticipate issues that could slow us down and worked with us proactively to solve those problems before they even arose."

"Americaneagle.com has continually exceeded my expectations since the last century and they're a big part of our success story. There's no possible way I would consider doing business with anyone else."

"We are honored that the Your Money Further website has been distinguished as one of the best financial websites in the industry by the dotComm Awards. We couldn't have done it without our website development partner, Americaneagle.com. Their website design and development create a powerful credit union experience for users."
FAQs
Discovery – align your business goals with strategic, scalable technology, and content.

Design Concept – refine visual communication within the proposed digital solution to benefit business visibility, engagement, user experience, and drive conversions.

Development – deliver a tested, efficient, and business-advancing website that meets project goals and exceeds client expectations.


Promotion & Partnership – many clients, after they have been trained to maintain their new website, elect to continue partnering with Americaneagle.com to optimize ongoing paid and organics search results, as well as pursue emerging digital project opportunities.

We have not always been a global leader in web development and digital solutions. This family-owned and operated business has been tech-driven since 1978. Once focused on Apple II software development and office network implementations, we built our first website in 1995.

Project pricing depends on the full scope of the new website and the identified features and functionality required. Please contact us to speak with a digital strategist about the details of your project and estimated pricing. If you happen to be in the Des Plaines, IL area, we'd be happy to schedule a meeting to discuss your digital needs in person.

In addition to the very best technology professionals, developers, and designers in our field, Americaneagle.com also prioritizes content development. In doing so, our respected team of writers and content strategists can help ensure your business' content is amplifying your strengths and promoting reach, engagement, and conversions.

The digital marketing team at our headquarters in Des Plaines, as well as around the world, is consistently focused on every available strategy to increase leads while decreasing cost-per-lead. Experience matters when data-driven decisions are made within this fast-paced and competitive field of digital optimization. Our digital marketing team identifies and executes the right and timely strategies to fuel the online success of your business.

A project timeline depends on the full scope of the new website and the identified features and functionality required. Please contact us to speak with a digital strategist about the details of your project and the estimated timeline.

Americaneagle.com is a full-service digital agency. Our team in Des Plaines, IL delivers everything from strategy, website/application design and development, data and analytics support, and PCI-compliant web hosting 24/7/365. Our in-house digital marketing team can become an essential extension of your team, focused on targeted results. Post-launch, our client support services provide a proactive team of professionals who consistently look out for your business goals.

Americaneagle.com employs teams of professionals who specialize in the most popular and capable digital development platforms. Whether your business is intending to upgrade an existing platform, considering a platform switch, or searching for the smartest platform solution for a new web project, we can help.

Our digital solutions and designs identify the best ways for all users to interact with them. We consistently focus on known user types and input devices. The goal is to create ubiquitous interactions with clear messaging. Our promotion of accessibility within digital solutions is critical to our clients' success.