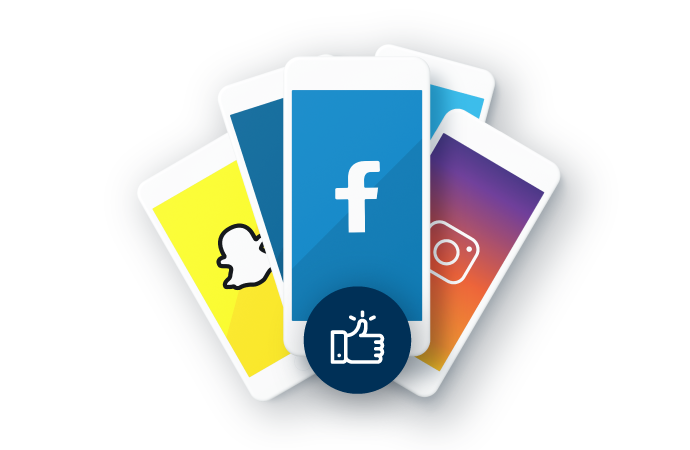 Social Media Marketing Services
Social media marketing that amplifies your brand
Social media marketing is a powerful tool for companies and brands looking to increase exposure. Americaneagle.com takes a customized, data-driven approach to social media to ensure you reach only your most relevant audience members through the channels that matter to them. We focus on developing a strategy that truly moves the needle, backed by a team with over 25 years of digital experience.
The Benefits of Social Media
As audiences continue to shift online, having a social media presence is essential. Platforms like Facebook, Instagram, Twitter, and LinkedIn are interwoven in our daily lives and consumers today expect their brands to be on social media. Having an effective social media strategy can enhance your brand's reputation, drive traffic to your site, and facilitate real-time customer feedback.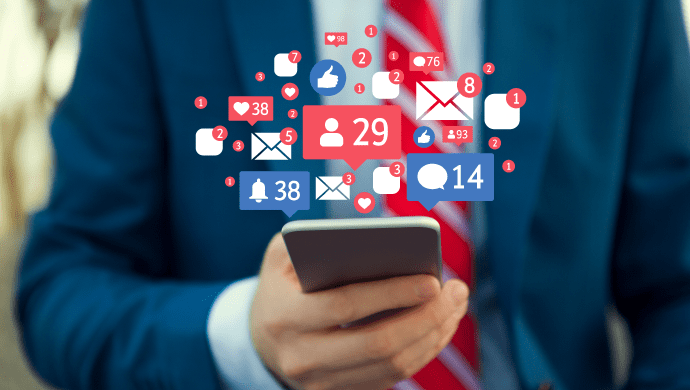 97
%
of digital consumers have used social media in the past month. (Global Web Index, 2020)
52
%
of online brand discovery happens in public social feeds. (Hootsuite, 2020)
62
%
of B2B marketers say LinkedIn generates leads. (LinkedIn)
43
%
of internet users use social media when researching things to buy. (Hootsuite)
Social Media Marketing Expertise
Social Media Strategy
If you aren't sure where to begin, creating a solid social media strategy is key. We look at your organization and your company as a whole to identify the correct channels that make the largest impact and develop engaging campaigns. This creates a winning strategy that will put your social media presence on the right path to success.
Social Media Management
Grow your organic social media presence with smart social media tactics. Our team will assist with all aspects of social media management across Facebook, Twitter, Instagram, LinkedIn, and more to create an informed strategy from the ground up. We'll analyze and identify your target audience, develop content that cuts through the noise, and build and maintain a social media calendar for consistent engagement.
Paid Social Media Advertising
Our paid social media advertising tactics are designed to drive profitable results. By taking an analytical approach, we create hyper-targeted paid social campaigns that reach the users who are most likely to convert. Through A/B testing techniques, content creation, and sophisticated audience segmentation tactics, we will ensure your campaigns are effective.
Monthly Reporting and Analytics
A social media strategy is only as good as the data behind it. Our team of data scientists provides ongoing reporting and analytics, giving you full transparency of our efforts. We create a strategy, implement it, and monitor the results continuously to learn what's working and maintain consistent growth across platforms.
Social Media Marketing Insights
;
Social media marketing is the process of creating content for social media platforms to promote what your business offers. Read this de... Read More

Social media strategy is constantly evolving and becoming more complex as platforms improve – keeping up with the evolution is crucial ... Read More

The benefits of social media for business are staggering, as it allows you to connect with your users, develop and establish your brand... Read More
Get Answers about Social Media Marketing