Americaneagle.com
Nashville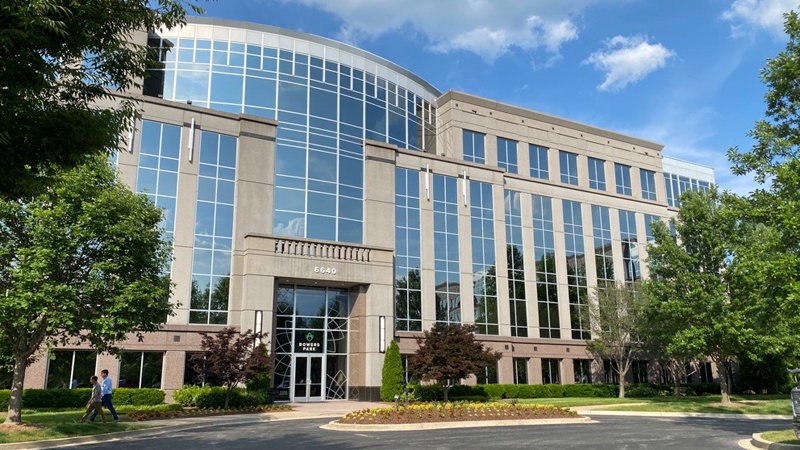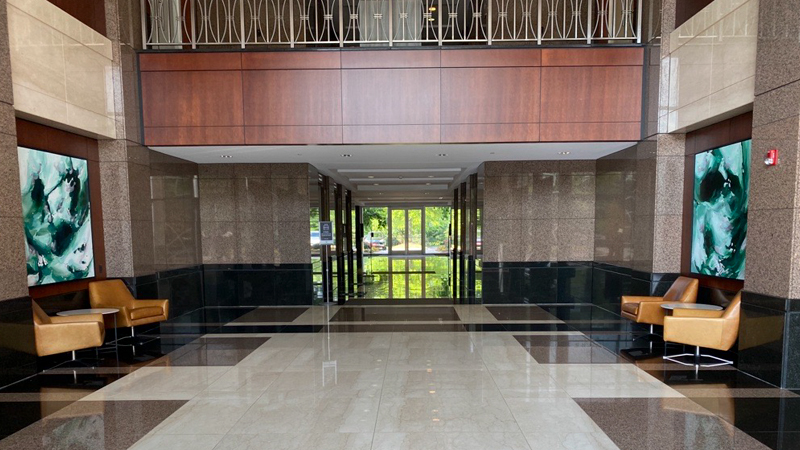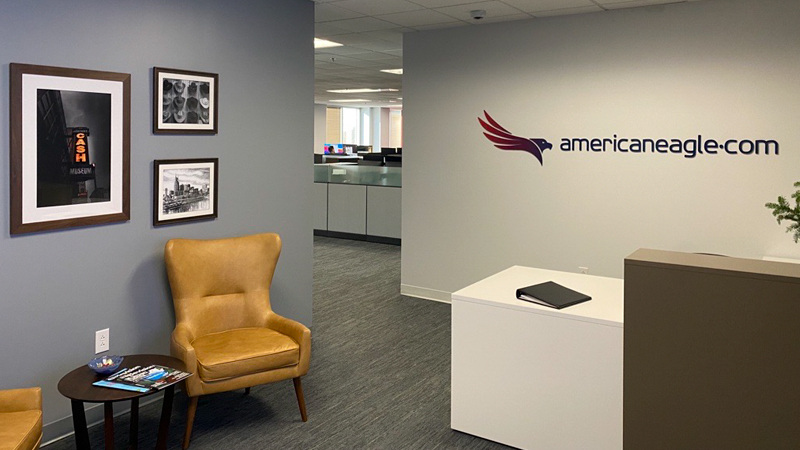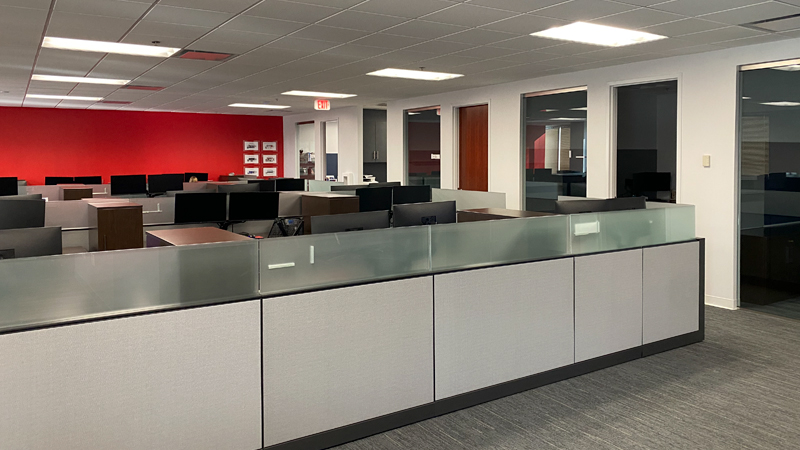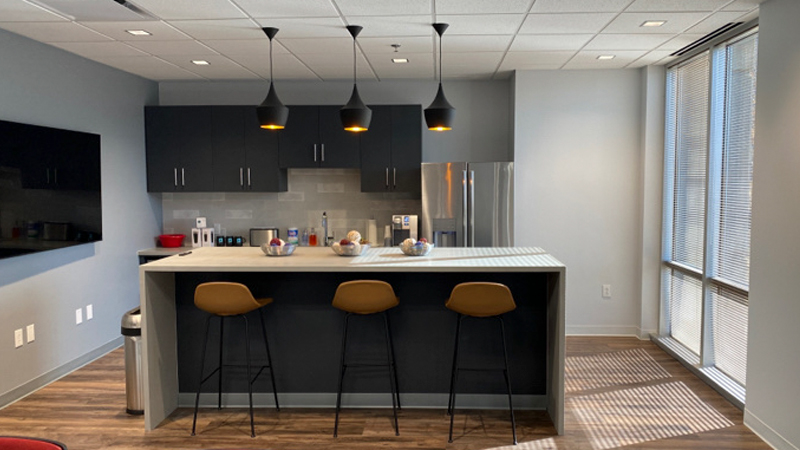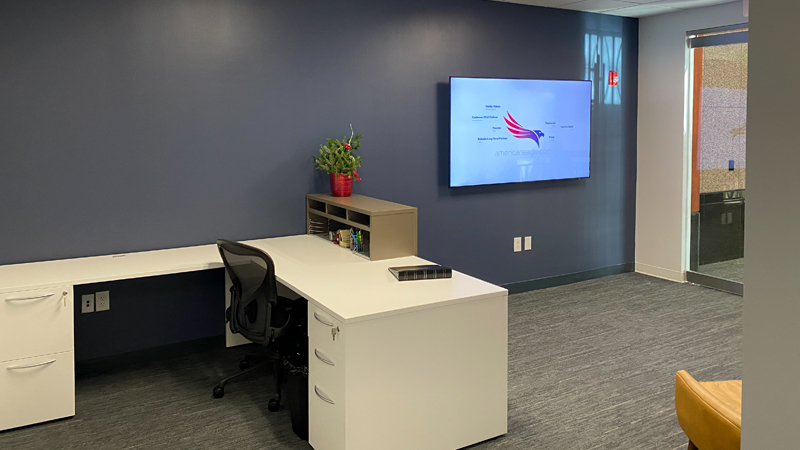 Americaneagle.com
Nashville
Hours of operation

| | |
| --- | --- |
| Mon - Fri | 8:30 AM - 5 PM |
| Sat | Closed |
| Sun | Closed |
Digital Agency in Nashville
Americaneagle.com is dedicated to helping clients in Nashville, Tennessee, and across the globe, achieve digital success. We offer best-in-class web design, development, hosting, digital marketing, and post-launch support to mid-level and enterprise organizations. Our team possesses industry-leading expertise to ensure our clients are consistently thriving online.
Building Transformative Digital Experiences
At Americaneagle.com, our customers are our number one priority. We hire the most skillful professionals in the technology industry to develop sophisticated ecommerce experiences, website solutions, mobile applications, and more, to produce meaningful results. Our unparalleled technical and creative expertise allows us to deliver exceptional digital results that drive business growth.
We built our very first website in 1995 and have since become an industry pioneer and trailblazer. We work with mid-market businesses up to global Fortune 500 organizations across a variety of industries including government, financial services, healthcare, associations, transportation, education, manufacturing and distribution, and much more. We've successfully partnered in the creation of over 20,000 industry-leading digital experiences and websites.
We are both a proud family-owned business and a global digital agency with 700+ employees around the world. Our team is complete with 200+ programmers and developers, 100+ digital marketers, 10+ platform partner MVPs, and a whole slew of skilled professionals.
Our partners consist of the best, industry-leading technologies and platforms to deliver transformative digital solutions, no matter where you're located. They include Drupal, Liferay, Sitecore, Kentico Xperience, OroCommerce, Sitefinity, and more. We pride ourselves on being platform agnostic and only implement the technologies that best suit your business goals and objectives.
Americaneagle.com welcomes the opportunity to connect with you and learn more about your business. Contact us today to get started or schedule a visit to our office in the Nashville metropolitan area.
Digital Agency Serving the Nashville Metropolitan Area
Directions
From Nashville International Airport
Our Nashville area office is located 22 miles, approximately 26 minutes, from Nashville International Airport. When leaving the airport, head south on Terminal Dr. Drive 0.9 miles. Keep left to stay on Terminal Dr. Drive 1.1 miles. Take I-65 S to Cool Springs Blvd in Franklin. Take exit 68A from I-65 S.
Merge onto I-40 W. Drive 2.5 miles. Use the left 3 lanes to take exit 213A for I-440 W toward Memphis.
Continue onto 1-440 W. Drive 2.1 miles. Use the right 2 lanes to merge onto I-65 S toward Huntsville. Drive 12.9 miles. Take exit 68A for Cool Springs Blvd E. Drive 0.3 miles. Merge onto Cool Springs Blvd. Drive 0.3 miles. Turn right onto Carothers Pkwy. Drive 0.3 miles. Turn left. Drive 351 ft. Turn right. Drive 407 ft. Turn left onto 6640 Carothers Pkwy, Franklin, Tennessee 37067.

The Americaneagle.com office is located in Franklin, Tennessee, and serves a variety of surrounding suburbs including Brentwood, Nolensville, Green Hill, Mount Juliet, Hendersonville, and more. We opened our Nashville area office in 2019 and have been in our current location since 2021.
Cross Streets
Carothers Pkwy and Cool Springs Blvd
How can we help you?
The Americaneagle.com team would love the opportunity to learn more about your business and digital goals. Contact us today to kick off the conversation. If you happen to be in Franklin, Nashville, or the surrounding areas, we hope you'll consider scheduling a visit to our office.
Award Winning Expertise
While achieving digital success by reaching defined objectives and accelerating growth for our clients is our ultimate goal, we welcome opportunities to be recognized by leading industry experts as award winners. Over the years, hundreds of Americaneagle.com clients have been recognized by some of the respected authorities in the web design and development industry. Be our next award-winning success story!
Website Platforms
At Americaneagle.com, we pride ourselves on being platform agnostic. We are partners with some of the best platform solutions in the industry and we only implement what makes sense for your business. Our technologists and strategists work to fully understand your business, and its short and long-term goals, before making suggestions on which platform we believe will accelerate your digital growth.
Ecommerce Platforms
Implementing the right ecommerce solution for your business is critical for staying competitive in today's fast-paced marketplace. At Americaneagle.com, we partner with the most reliable and capable ecommerce platforms to set your business up for success, now and far into the future. Whether you B2C, B2B, or both, we work with your team to implement the right solution to grow your footprint.
CMS Platforms
Content management is a vital component for delivering digital experiences that engage visitors and entice them to come back. The right CMS platform will help you do just that. At Americaneagle.com, we're partnered with the most established CMS platforms so you can deliver unparalleled experiences to users at every step of their journey.
Projects
View All Projects
Nashville Electric

Americaneagle.com worked with Nashville Electric to modernize its Sitecore web solutions including single sign-on functionally integrated across website account tools and services. Additionally, a new customer portal, with customized access to various features, was created. The portal includes personalization options, invoice and online payments, and more.

Electrical Sitecore Website Design and Development Project

Astec Industries

Americaneagle.com merged 16 separately-branded websites and hundreds of products into one unified experience for Astec. New product modules were built to display all product information in a consistent way. Advanced search capabilities were deployed to help customers find nearby dealers and representatives via country segment, such as state, province, territory, and zip code sections.

Manufacturing and Distribution Sitefinity Website Development Case Study
Visit Our Other Northeast Agency Locations
Americaneagle.com has a strong presence throughout the United States and around the world. With our Nashville area office, our presence, especially in the northeast region, continues to expand. We also have locations in New York City, Washington, D.C., and Fort Wayne, Indiana. If you're interested in visiting, please let us know. We'd love the opportunity to meet you in person!
110 W Main St, 220

Fort Wayne, IN 46802

275 Madison Ave, 601

New York, NY 10016

1001 Connecticut Ave NW, 415

Washington, D.C., 20036
Reviews
"We made the decision to unify to make it easier for our dealers and customers to do business with us. The rebrand enables us to better leverage our growth as one Astec team rather than individual brands."

"For our project, it was key that Americaneagle.com understand the complex needs of Joint Commission and our audiences, and respond with a site that simplified the online experience on both the user and administrative side. They delivered an insightful and achievable plan that has increased our digital presence and online effectiveness!"
FAQs
Here at Americaneagle.com, we are platform agnostic. This means that we base our platform recommendations on whichever we feel best suits your business's needs. Our team consists of experts from around the world who specialize in the most popular and proficient platforms including WordPress, Drupal, Sitecore, ROC Commerce, HubSpot, and more. So, whether you're looking to upgrade your existing platform, considering a migration, or building from scratch, Americaneagle.com is your website development partner.

Our digital marketing team in Nashville, and around the world, is strictly focused on increasing leads while also decreasing cost-per-lead. We have the knowledge and expertise it takes to make data-driven decisions that will set your business apart in today's fast-paced, ultra-competitive digital industry. Our strategists focus on onsite conversion to ensure improvements in revenue, form submissions, downloads, and more – even if you're traffic stays the same.

Our website design process involves four distinct components:

Discovery – we align your business goals with scalable and strategy technology and content types.

Design – we refine your site's visual communications with the proposed digital solution in an effort to increase visibility, engagement, user experience, and ultimately, conversions.

Development – we deliver a tested, effective, and business-driving website that's specially designed to meet your unique needs.

Promotion and partnership – after their site is launched, many clients choose to continue partnering with Americnaegle.com to optimize various digital marketing strategies including organic search, paid search, email marketing, social media, and more.

RFPs can be submitted three different ways: via an email to [email protected], via the Contact Us form on our website (which accepts attachments), via postal mail to Americaneagle.com, 2600 S. River Road, Des Plaines, IL 60018, or via fax at (847) 699-4207. Once our team receives your RFP, an account representative will review it and follow up with the next steps. We appreciate your consideration of Americaneagle.com and we can't wait to help accelerate your digital growth. If you are in the Nashville or surrounding area and you'd like to schedule an in-person meeting, please let us know!

The cost of a website is completely dependent on the scope of the project and the specific functionalities and features required. From the moment you first engage with us to the launch of your website and beyond, we take the time to holistically understand your business to make the best recommendation for you. Please contact us today to speak with a strategist about your project.