Americaneagle.com
Los Angeles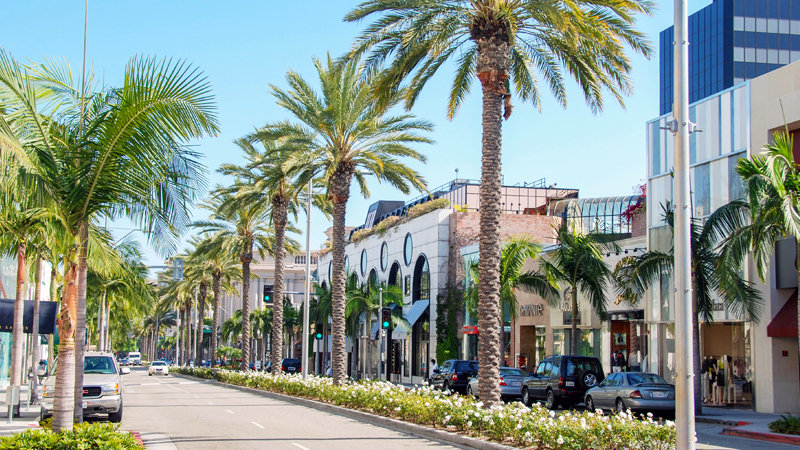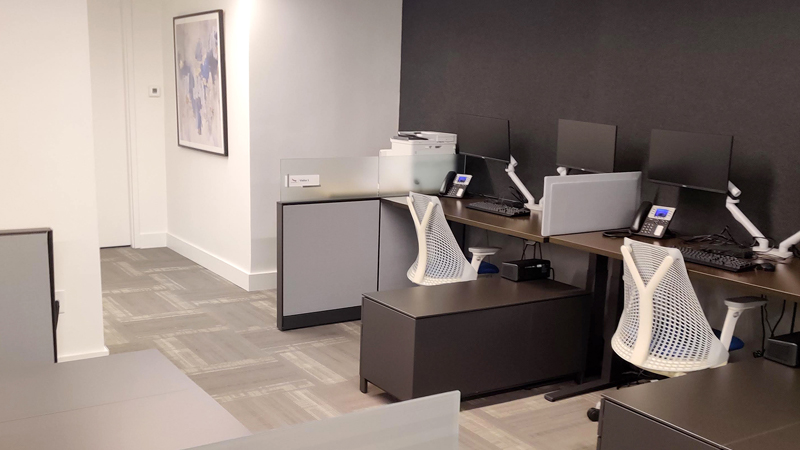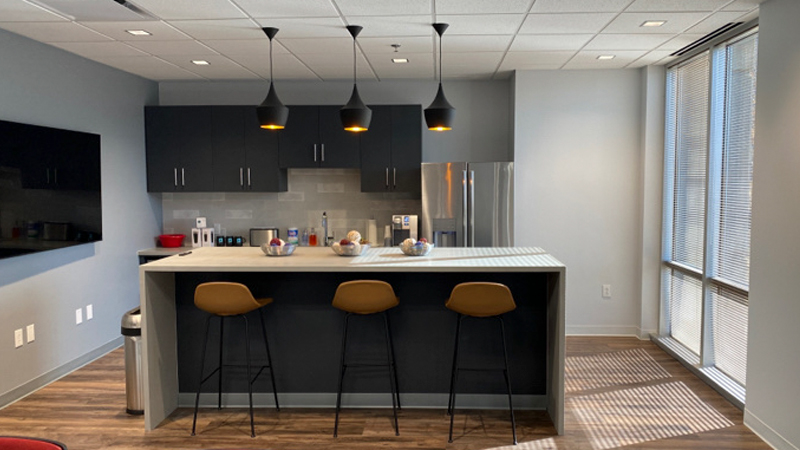 Americaneagle.com
Los Angeles
Hours of operation

| | |
| --- | --- |
| Mon - Fri | 8:30 AM - 5 PM |
| Sat | Closed |
| Sun | Closed |
Digital Agency in Los Angeles
Americaneagle.com is dedicated to providing the Greater Los Angeles area with excellent, best-in-class digital capabilities through website design, website development, digital marketing, hosting and security, and more. From mid-size businesses to enterprise-level organizations, our leading digital agency possesses the knowledge and expertise to help your business flourish online.
Building Transformative Digital Experiences
The Americaneagle.com works is solely focused on delivering customers meaningful and measurable results, be it through a sophisticated ecommerce solution, future-focused website, or advanced mobile app. We possess a creative and technical aptitude that enables us to execute every project with a focus on improving leads and conversions, further accelerating your brand's growth.
We launched our first website in 1995 and have since fashioned a name for ourselves as pioneers and leaders within the technology industry. From mid-level businesses to enterprise-grade organizations, we've partnered in the successful launch of over 20,000 unforgettable digital experiences. There are no limits to our client partnerships and we've worked across a variety of industries including education, financial services, government, healthcare, manufacturing, sports and entertainment, and many more.
Americaneagle.com prides itself on being a family-owned business. And even though we've grown into a global digital agency with 700+ employees around the world, we continue to operate with our family roots in mind. Our team consists of skilled, hardworking individuals and is complete with 275+ programmers and developers, 75+ digital marketers, 10+ partner MVPs, and much more.
To effectively serve our clients, we're partnered with best-in-class technologies and platforms, some of which include Drupal, Liferay, Sitecore, WordPress, BigCommerce, Kentico, and more. We're platform agnostic meaning we only implement the platform that will be serve your business's online goals.
Americaneagle.com looks forward to learning more about your business and what it hopes to achieve digitally. If you're in the Los Angeles area, let us know and we'd love to meet with you.
Digital Agency Serving Greater Los Angeles
Directions
From Los Angeles International Airport
Our Los Angeles office is located 10 miles, approximately 32 minutes, from the Los Angeles International Airport. When leaving the airport, head west on Century Blvd toward Vicksburg Ave. Drive 0.2 miles. Turn right onto S Sepulevda Blvd. Drive 0.4 miles. Continue on S Sepulveda Blvd to Santa Monica Blvd. Drive 8.9 miles. Turn right onto Santa Monica Blvd. Drive for 0.6 miles. Take a slight right onto S Santa Monica Blvd. 1800 Century Park E will be on your right.
The Americaneagle.com office is located in Los Angeles and serves several surrounding cities including Los Altos Hills, Woodside, Cupertino, Orinda, Hillsborough, and more. We opened our office in April 2016 and look forward to expanding our presence on the West Coast further.

Cross Streets
Century Park E and Santa Monica Blvd
County
Los Angeles County
How can we help you?
The Americaneagle.com team in Los Angeles and around the globe welcome the opportunity to learn more about your business and online objectives. No matter which digital agency service you're looking for, we're confident we'll help you get there. Email [email protected] or fill out our 'Contact Us' form to get started today. And if you happen to be in the Los Angeles area, we hope you'll schedule an in-person visit.
Award Winning Expertise
Celebrating mutual success is a large part of our culture here at Americaneagle.com. Over the years, we've gained recognition from industry-leading awards programs for our website design and website development capabilities – a recognition that wouldn't be possible without our successful partnerships with our clients.
Website Platforms
We pride ourselves on being platform agnostic which means we only implement the platform that's best suited for your business to succeed online. Our team of technologists, strategists, and designers work to holistically understand your needs prior to making any recommendations. Once we've gained a 360-view, we'll craft you a beautiful, functional website that serves your users and encourages them to convert.
Ecommerce Platforms
To keep up with today's ever-evolving ecommerce landscape, a powerful platform is vital. Americaneagle.com is partnered with the leading ecommerce platforms to design, develop, and deliver innovative, user-friendly, and functional websites that turns visitors into customers. Whether your business is B2C or B2B, our ecommerce strategists help your business grow.
CMS Platforms
Effective content management is critical for delivering digital experiences that engage users and persuade them to convert. The right content management system (CMS) will help you do just that. We're partnered with the leading content platforms in the industry so you can continue to craft users the best possible experiences – at every step of their journey.
Projects
View All Projects
Warner Pacific

Americaneagle.com worked to completely redesign Warner Pacific's website utilizing the Kentico platform. The project scope involved a number of Americaneagle.com services including design, development, SEO, content writing, deployment support, ADA compliance, and more. Now, as a result of the Kentico redesign and implementation, Warner Pacific's website is much more user-friendly and enables brokers in different states to find, update, and manage content more quickly and easily than in the past.

Kentico Website Redesign and Implementation Case Study

Southland Credit Union

Southland Credit Union (SCU) and Americaneagle.com worked to create a dynamic website that would generate greater awareness for the credit union overall. To enhance the user experience, Americaneagle.com added brand and ATM maps to the new website to give users the ability to find any branch or ATM by searching via zip code, city, and state. Following the launch of their new website, the credit union saw a significant increase in new users and new members. With the redesigned, optimized site created by Americaneagle.com, SCU is now in a greater position to grow revenue.

Credit Union Website Redesign Case Study
Visit Our Other Locations
Americaneagle.com is constantly growing and serving businesses around the world. We operate more than 20 offices across the United States, Middle East, Europe, and more, and invite you to schedule a visit if you're ever in the area.
2600 S River Rd

Des Plaines, IL 60018

131 Finsbury Pavement

London, EC2A 1NT

275 Madison Ave, 601

New York, NY 10016
Reviews
"One of my first projects as Warner Pacific's new director or marketing was redesigning our website and movie it from an outdated CMS platform to a new one. I needed an agency with a few things. To start, deep expertise in our CMS provider, of course, website design, and digital marketing. On top of that, an agency with a consultative and imaginative approach. Americaneagle.com provided the direction, development, and execution we needed. Their creativity, capability, and expertise matched up perfectly for us."

"The mission of the APA is to provide our members with the educational, professional and technical resources they need to excel in both their jobs and our industry. Americaneagle.com designed for us a site architecture that empowers members to search for important information they need, in an organized and easy to find fashion. Through the partnership with Americaneagle.com, the APA website now provides a satisfying and valuable digital experience for our members."
FAQs
Americaneagle.com Los Angeles is a full-service digital agency that offers website design, website development, website hosting and security, digital marketing, and more. We partner with clients around the world, in a wide variety of industries, to deliver excellent digital experiences, 24/7/365. We have a proactive team of professionals who work consistently to maximize digital assets to reach business goals and stimulate growth.

Americaneagle.com employs teams of professionals who specialize in the most capable and scalable digital development platforms. Whether your business is intending to upgrade an existing platform, is considering a platform switch, or searching for the smartest platform solution for a new web project, we can help.

The entire digital marketing team in Los Angeles and around the world is consistently focused on every available strategy to increase leads while decreasing cost-per-lead. Experience matters when data-driven decisions are made within this fast-paced and competitive field of digital optimization. Our digital marketing team identifies and executes timely strategies to fuel online success for our clients' businesses.

Project pricing depends on the full scope of the new website and the intended features and functionality. Please contact Americaneagle.com to speak with a digital strategist about the details of your project and estimated pricing. And if you happen to be in Los Angeles or the surrounding area, we hope you'll schedule a visit to meet with an expert in person!

Discovery – align business goals with strategic, scalable technology and content.

Design Concept – refine visual communication within the proposed digital solution to benefit business visibility, engagement, and user experience to drive conversions.

Development – deliver a tested, efficient, and business-advancing website that meets project goals and exceeds client expectations.


Promotion & Partnership – many clients, following training to effectively maintain their new website, elect to continue partnering with Americaneagle.com to optimize ongoing paid and organic search results and pursue emerging digital project opportunities.
Start driving real results for your business today!
Contact us to get started.