Shopify Development Services
Growing your business on a powerful, user-friendly ecommerce platform
As a trusted Shopify partner, Americaneagle.com will provide the guidance and sense of security you expect when developing your Shopify ecommerce website. Shopify is completely cloud-based and hosted, which means you don't have to worry about upgrading or maintaining software or web servers. This provides the flexibility to access and run your business from anywhere with an internet connection. Our focus is to support your business and work with you to leverage the platform to drive results and success.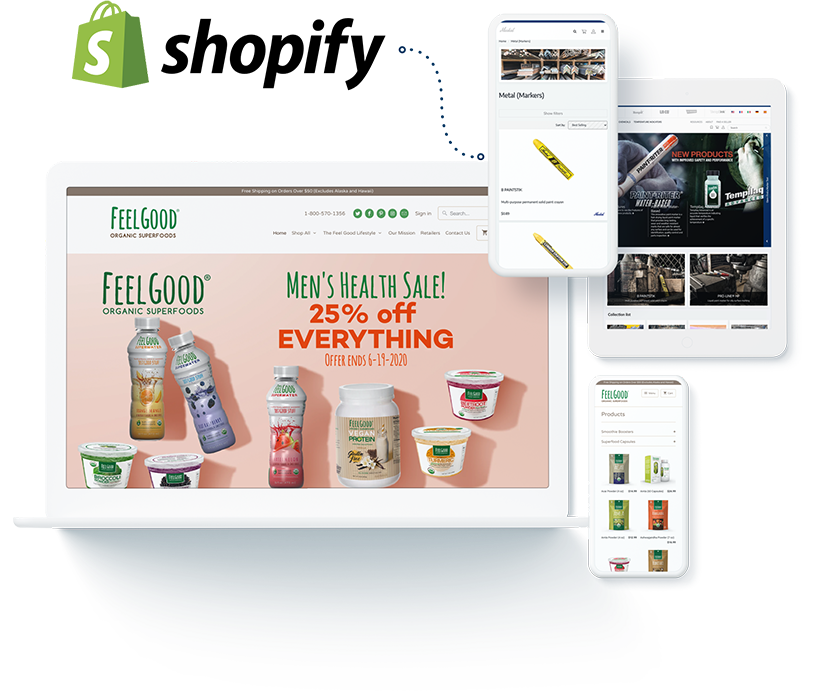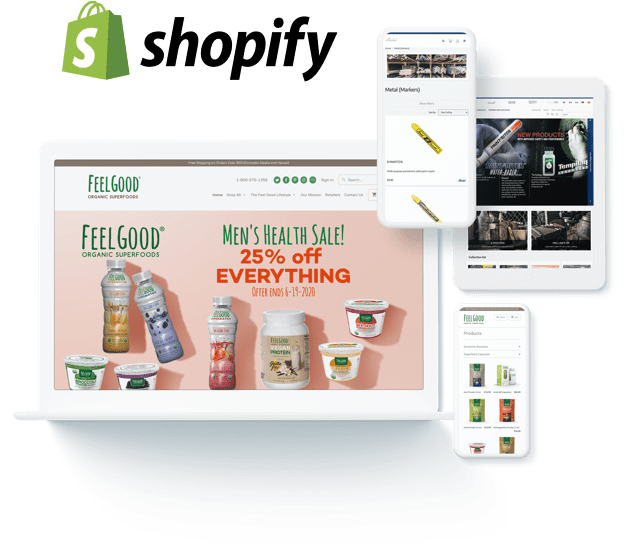 Ecommerce Strategy
It's important to have a strong foundation before implementation. Americaneagle.com measures metrics and analytics to provide actionable insights on your Shopify website.
Functional and Engaging Design
Our web designers create functional Shopify stores that are designed to engage. User experience and design are prioritized when creating an ecommerce presence on Shopify and Americaneagle.com can help provide a fulfilling experience.
Robust Web Development
Our web developers are Shopify experts and build amazing, robust sites that run off of functionality and speed. We can help you create the calculated intersection of design & technology while managing products, inventory, payments, and shipping.
Data Migration
Our migration scripts are set up by our developers after taking the time to investigate your data. We'll keep you updated throughout the process and we will fix any data concerns before you launch your new platform.
Dedicated Shopify Support
Our dedicated account managers are with you each step of the way after launch. We are well-equipped to offer supportive assistance and responsive solutions to your Shopify site. Americaneagle.com has an excellent reputation for premium service and support.
While nobody wants to think about the upcoming holiday season as the smell of freshly cut grass and burning charcoal fills the air, now... Read More

Let's say you have a shiny new, beautifully designed E-Commerce storefront. This is it; you finally made your dream of selling Turntabl... Read More

With ERP systems at the very core of your business processes, choosing the right one is obviously an important step to get right. Read More
---
Company name is required.
Email address is required.
Phone number is required.
Please use 250 characters or less.