Enterprise WordPress Development Partner
WordPress agency services delivering powerful digital experiences
Originating as a modest blogging tool, WordPress has now ascended to become the dominant force in the website space. Businesses across industries are capitalizing on the powerful and open-source capabilities of the WordPress platform to cater to their digital requirements. The proficient and experienced WordPress development and WordPress support team at Americaneagle.com is poised to guide your business at every juncture. Whether it's devising blueprints and fundamental strategies for new digital initiatives or overseeing the dynamic landscape of plugins and implementing upgrades, we are positioned to enhance and safeguard your enterprise-level WordPress presence. When it comes to the imminent progression of your digital journey, Americaneagle.com stands as the indispensable WordPress agency ally you require.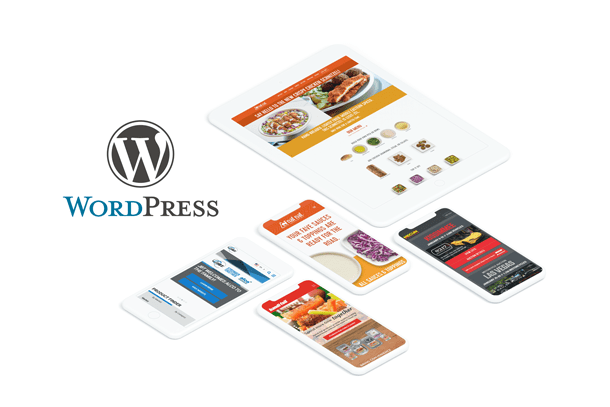 Digital Excellence with Enterprise WordPress
Americaneagle.com has many years of experience providing enterprise WordPress development, support, theme and plugin assistance, updates, implementations, and more. Our team of WordPress website experts leverage the tools available to create exceptional, award-winning digital experiences. As an accredited WordPress partner, we've helped customers across all industries achieve their online goals.
WordPress Services Tailored to Your Needs
Full WordPress Website Build & Functionality Enhancements
Utilizing the best build stacks and collection of WordPress development tools, Americaneagle.com builds optimized, elegant, and masterfully-constructed WordPress experiences. As experts in enterprise WordPress, we plan and implement advanced, custom-crafted solutions into any WordPress website.
Enterprise-Level WordPress Service & Support
Americaneagle.com understands the digital needs of enterprise-level WordPress companies. From a single flagship digital experience to microsites that need to be developed quickly, our WordPress developers and WordPress solution experts are able to meet any enterprise-level requirement your business may have.
Customized WordPress Development
A website isn't just a website anymore. The Americaneagle.com team transforms your WordPress website into a digital experience that accurately represents your brand, visually and functionality. Our WordPress solutions experts and developers create custom plugins that serve your specific needs. Simply put, if you can think it, our enterprise WordPress team can build it.
WooCommerce for Enterprise Ecommerce
As one of the fastest-growing ecommerce platforms in the world, Americaneagle.com's WordPress development team leverage WooCommerce to build, power, and grow cutting-edge ecommerce experiences. Combined with the flexible and ever-growing list of popular extensions, any piece of functionality can be built into your WooCommerce for enterprise store to match your unique business and sales structure. Americaneagle.com provides a comprehensive set of WordPress enterprise solutions for all of your WooCommerce needs.
525+
WordPress Projects Completed
50+
Hours of Community Contributions
Global Enterprise WordPress Development Partner
At Americaneagle.com, our enterprise WordPress development expertise is worldwide. With locations across the US, including Chicago, Los Angeles, New York, Nashville, and more, and around the globe, including Bulgaria, London, and more, we're able to provide WordPress agency services no matter where you're located. Visit our locations page to learn more.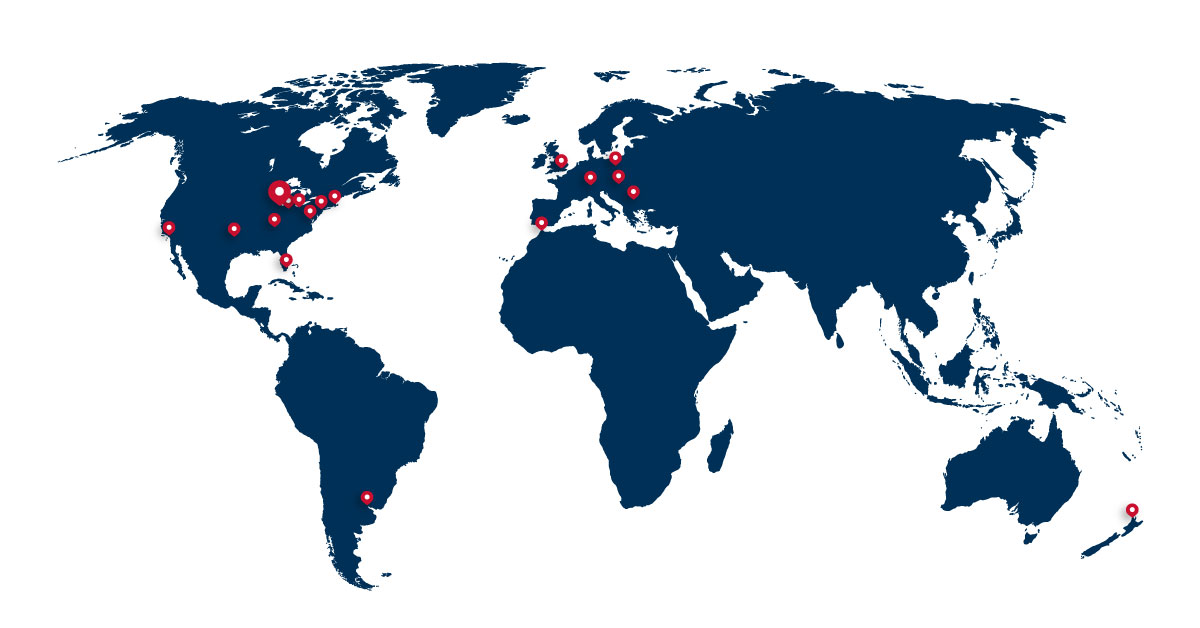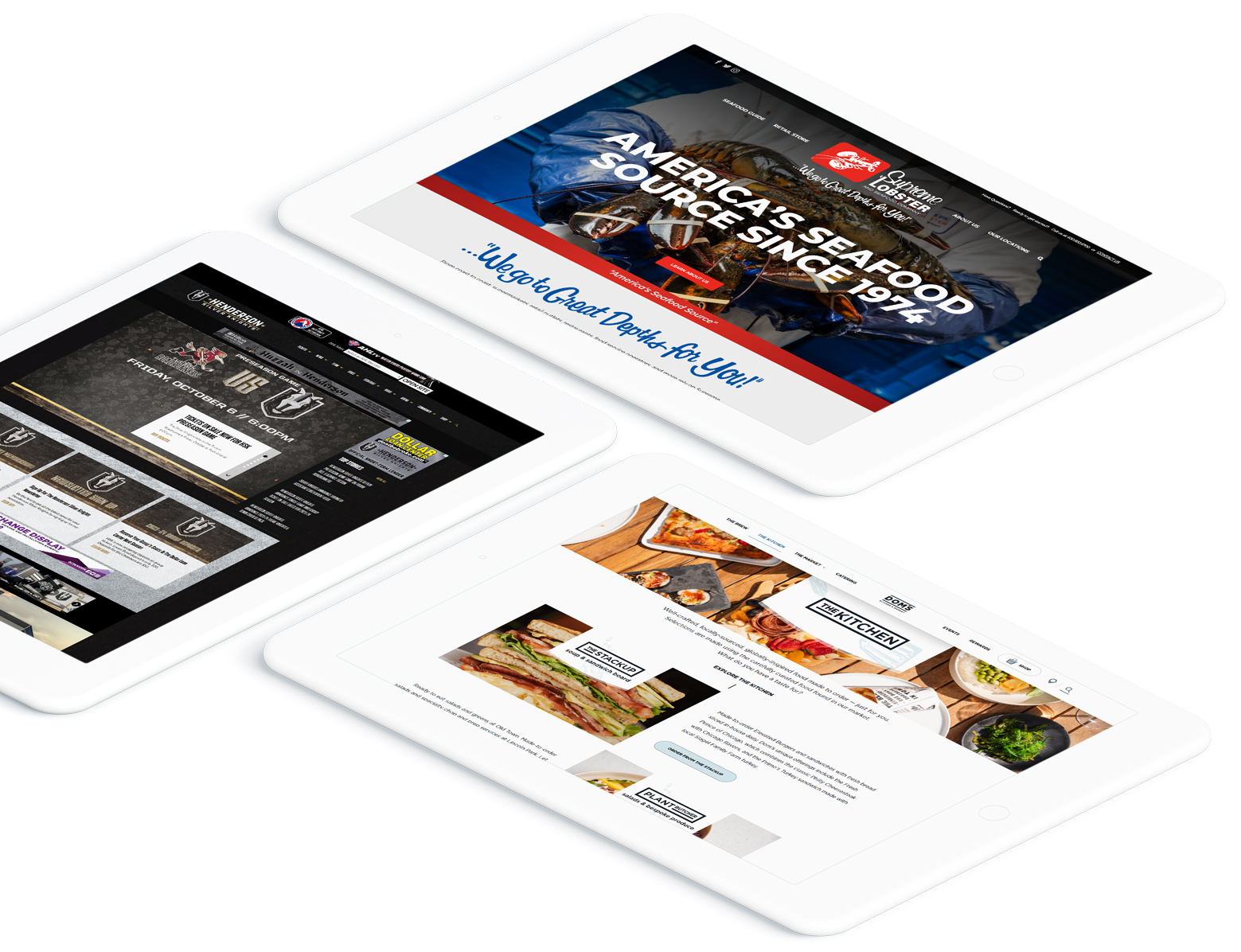 Enterprise WordPress Agency Partners
From delivering complex WordPress websites at scale to managing substantial platform migrations, reimaging user experiences for global brands, creating innovative tools, and more, Americaneagle.com offers a range of expert WordPress services to advance customers' initiatives. A critical factor in the success of any digital development project is choosing the right partner. Americaneagle.com is proud to be an enterprise WordPress agency that works with leading WordPress partners, WP Engine and WordPress VIP to ensure your digital presence is constantly supported.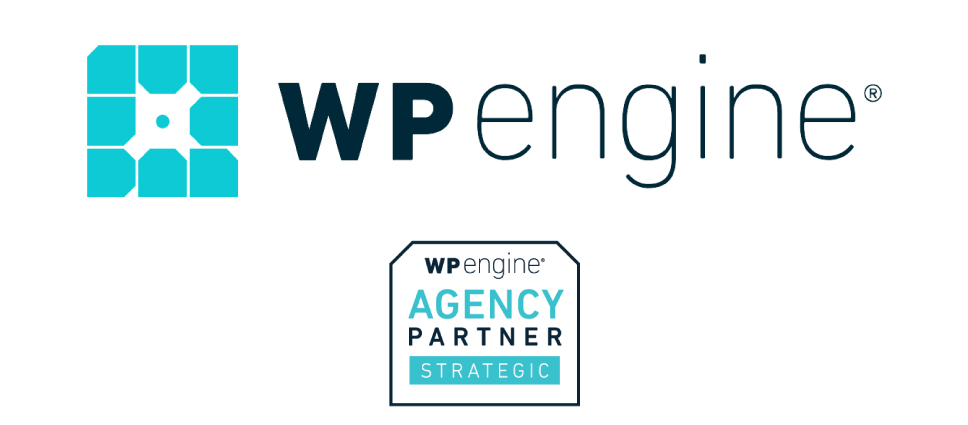 Americaneagle.com and WordPress Engine (WP Engine) help improve the performance of your WordPress website, protecting your business and accelerating development with 24/7 support. WP Engine is an industry leader in enterprise WordPress hosting, and along with Americaneagle.com, offers a variety of hosting services to keep your site up and running at all times.
WordPress Engine is ideal for businesses that need to push multiple sites to market quickly, are migrating away from an oversized CMS, or are primed to scale their current digital presence.
Through a strategic partnership, Americaneagle.com and WP Engine offer flexibility and options that fit your WordPress website including:
Shared servers
Dedicated servers
Customized enterprise solutions
Americaneagle.com and WP Engine are the perfect partnership for businesses that need experienced high-performance hosting partners to manage their unique digital needs.
WordPress VIP is the agile content platform leading a powerful enterprise ecosystem. As a WordPress VIP Gold Partner, Americaneagle.com can help you grow and manage your business with WordPress VIP's solutions for content management, commerce, and analytics. Americaneagle.com and WordPress VIP specialize in enterprise-level service for multi-faceted organizations that have a large number of contributors, content, and challenges.
WordPress VIP is ideal for businesses that are well-established on the WordPress platform and are ready to take their digital experience to the next level.
Americaneagle.com and WordPress VIP offer numerous benefits for WordPress enterprise customers including:
Content management, agility, and analytics
Comprehensive digital security
Enterprise-level reliability and uptime
As a WordPress agency and WordPress solution partner, Americaneagle.com has the expertise to help enterprise businesses leverage the platform. Our partnership is ideal for those that prioritize security, governance, regular publishing, assured code quality, standards compliance, and lean-in technical partner.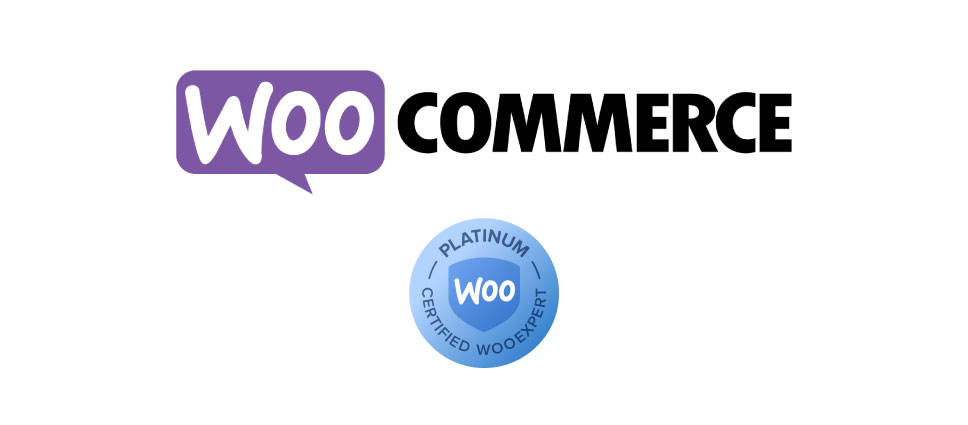 As part of our WordPress services, Americaneagle.com offers WooCommerce for enterprise development. We're a platinum WooCommerce partner and one of only three certified WooExpert agencies in the world. Using WooCommerce's customizable, open-source ecommerce platform and our unique understanding of digital commerce, we can build your business a customized digital solution that fits seamlessly into your WordPress website stack.
Americaneagle.com provides a comprehensive set of solutions for your WooCommerce and WordPress development needs, including:
Affordable and scalable ecommerce experiences
Fully customizable experiences
Powerful third-party integrations
Americaneagle.com and WooCommerce can help take your WordPress enterprise solution further.
Yes, the WordPress platform is a CMS. It's widely used around the world for creating, managing, and publishing digital content such as websites, blogs, and online stores. WordPress provides a variety of tools and features that enable users to easily create, organize, and update content without requiring in-depth technical knowledge. WordPress websites offer a user-friendly interface for managing different aspects of your site, some of which include creating and editing webpages, posts, themes, plugins, and media. Our WordPress developers help you maximize the platform's CMS capabilities to deliver meaningful experiences to customers.

Powering more than 43% (810 million) of all websites on the internet, WordPress is the most widely-used platform in the world, according to data from W3 Techs. Additionally, WordPress has a CMS market share of 64.2%, according to Colorlib, which is almost two-thirds of the market.

No, WordPress.org and WordPress.com are not the same. They are two distinct websites that each serve a different purpose.

The open-source WordPress software lives on WordPress.org. This is where you are able to download the software and use it to develop self-hosted WordPress websites. WordPress.org gives website owners full control which means you'll have to find a hosting provider, install the software, manage any updates, choose and install plugins and themes, and handle any and all aspects of maintenance.

WordPress.com offers hosting services for your WordPress website. Provided by Automattic, the parent company of WordPress, WordPress.com enables you to create and manage a website without needing hosting and technical support. There are various plans available, including free and paid options, with differing levels of customization, control, and features. It's more suitable for those who want a streamlined experience and don't want to deal with technical requirements.

WordPress VIP is a premium managed hosting service offered by Automattic, the software and parent company behind the WordPress platform. It's a WordPress enterprise solution designed for large-scale websites, and high-traffic platforms that require premier performance, security, and support.

WordPress VIP provides a fully managed and optimized environment for WordPress websites. Some key features and benefits of WordPress VIP include the following: performance, security, scalability, customization, compliance, reliability, and more. As an enterprise WordPress agency, Americaneagle.com can help your team leverage all that WordPress VIP has to offer.

The WordPress platform can be secure, but its level of security is largely depending on how it's set up, maintained, and managed over time. WordPress is built and continuously updated with security in mind, however, like any popular software, it can be susceptible to various security risks if not used properly. Some factors to consider to help keep your WordPress website secure include using strong passwords and two-factor authentication, keeping software, themes, and plugins up to date, using an SSL certificate to enable HTTPS, regular security audits, and more. While WordPress itself is secure, it's vital to adopt security best practices and partner with an enterprise WordPress hosting company to minimize potential risks.

WP Engine is an enterprise WordPress hosting platform that specializes in providing hosting solutions for your WordPress website. It offers a range of features and services designed to optimize the performance, security, and scalability of WordPress websites. WP Engine is popular for those seeking a hassle-free hosting experience and includes a number of key features and capabilities such as performance optimization, scalability, developer-friendly tools, automated backups, and more. As a WP Engine Strategic Agency Partner, Americaneagle.com can help you determine if WordPress Engine hosting is right for you.

Yes, WordPress is scalable and can be used as an enterprise-level ecommerce solution. Many businesses have successfully leveraged enterprise WordPress as the foundation for their ecommerce platforms. Some key considerations include infrastructure and robust hosting services, caching and content delivery networks (CDNs), database optimization, load balancing, performance testing, scalable plugins, and more. While the WordPress platform itself can be used as an enterprise ecommerce solution, it's best to work with WordPress developers, designers, and system administrators to ensure a high-performing solution.

Yes, the WordPress platform provides a multisite solution, frequently referred to as WordPress Multisite. The feature enables you to create and manage multiple websites from one installation. Each WordPress website within the network may have its own design, content, users, and plugins, while still sharing the core WordPress installation. While WordPress Multisite offers a ton of flexibility, it's important to note that the networks have shared codebases. This means that any incompatible plugins or themes may impact all sites within the network. A multisite network may also require more technical knowledge than a single site. If you're interested in implementing a WordPress Multitude, talk to a WordPress development agency to learn more.

The WordPress platform is built on what's referred to as the LAMP stack.

Linux:

the operating system which serves as the foundation for hosting WordPress.

Apache:

the web server that handles HTTP requests and serves the files to users' browsers.

MySQL:

the relational database management system that stores data.

PHP:

The scripting language used for generating HTML content, processing user requests, and interacting with the database.

Along with the LAMP stack, a combination of JavaScript, PHP, CSS, and HTML to build WordPress website's core functionality and user interface.

Yes, WordPress is specifically designed to integrate well with third-party solutions and APIs. It's a versatile platform for developing websites and applications and provides the ability to connect to external services such as plugins, webhooks, JavaScript APIs, payment gateways, REST APIs, and much more. The WordPress platform's flexibility and range of system integration options make it a great fit for developing complex websites.
WordPress Project Reviews
"After a long journey and a lot of hard work, we launched our new website, which illustrates a foundational transformation for Mecum. Thanks to countless hours of work, Americaneagle.com was able to realize the vision we've had for this project since the beginning. The launch doesn't represent the finish line, however, but the start of Mecum using our web presence to better engage with visitors, delight customers, and empower our marketing team to supercharge the business."

"The Americaneagle.com development team took time to understand our brand and the key UX features that are most important to our customers. They did a wonderful job transforming our brick & mortar stores into a cohesive online experience, aiding us in delivering a best-in-class omnichannel experience to Chicagoans."

"We have utilized several web hosting groups over the past 21-years and the move to Americaneagle.com has been the most cost effective and comprehensive in terms of content and understanding how to move up our rankings on Google search. Our expectations are well ahead of projections with an increase in lead generation of over 300%. Plus, our websites are far more user friendly."
;
WPE 5: Explore enterprise WordPress's current state & future potential. Discover trends, adaptability, & AI integration for enhanced Wo... Read More

Learn more about the WordPress block editor, formerly known as Gutenberg, and how it has evolved, its potential pros and cons for use, ... Read More

Block patterns in WordPress are a collection of predefined blocks that you can insert into pages and posts and then customize with your... Read More
---
Company name is required.
Email address is required.
Phone number is required.
Please use 250 characters or less.