BigCommerce Development Partner
Providing intuitive online commerce experiences for B2B and B2C brands
As a top BigCommerce development partner, Americaneagle.com has built award-winning ecommerce websites across all verticals, particularly within the B2B space. We are an Elite partner that consistently delivers top-quality websites for clients of all sizes. With our technical and design expertise, consulting services, and post-launch support, you can trust Americaneagle.com to seamlessly implement BigCommerce for your business.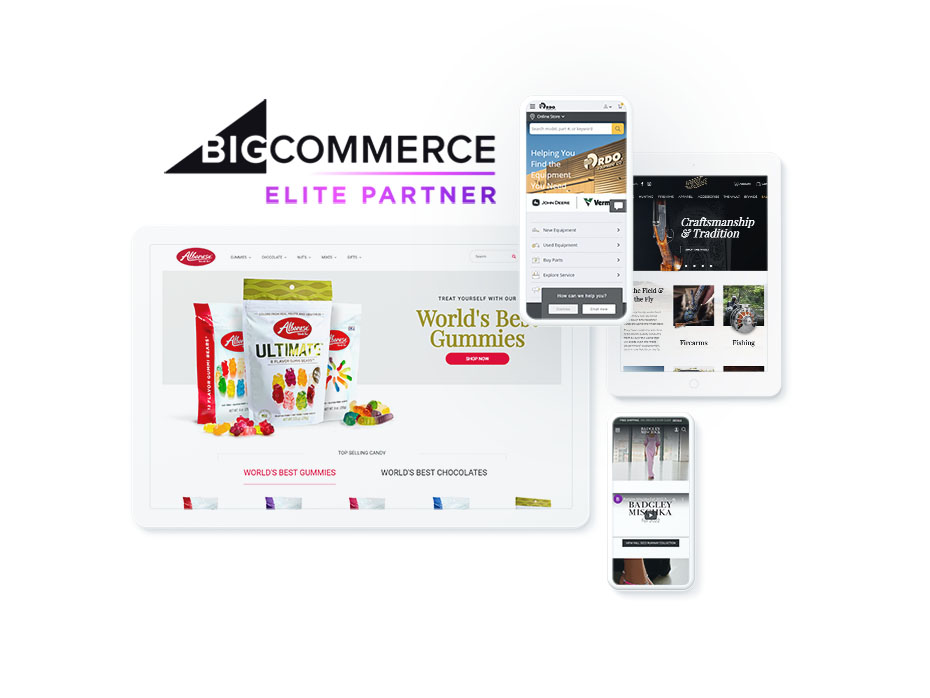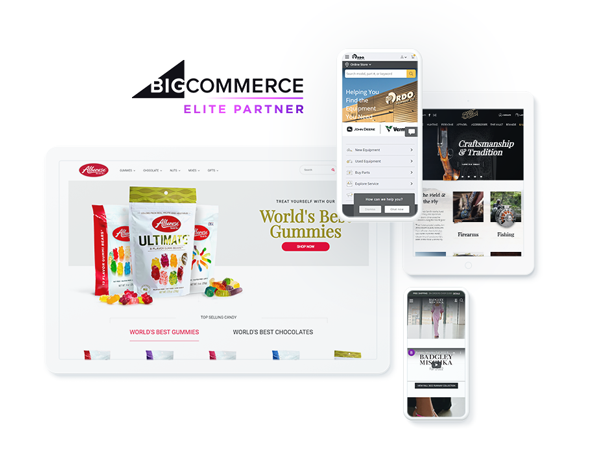 Getting Results for BigCommerce Clients
Americaneagle.com has nearly 100 BigCommerce certified developers, enabling us to create solutions that truly get results. With our experience with most major ERP, CRM and POS systems available, and having built and customized hundreds of APIs and connectors across many platforms, we can handle complex ecommerce needs for both B2B and B2C customers.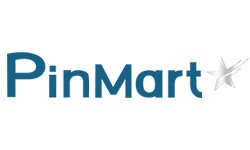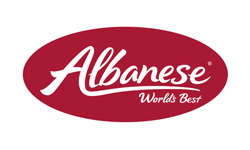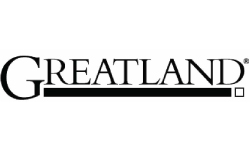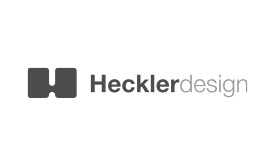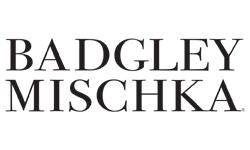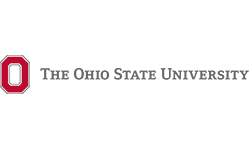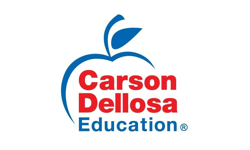 User Experience & Design
Not only do we support the implementation of your new site, we pride ourselves on continual improvements. Our team works with every customer to develop a market-driven roadmap for continual improvement for your users. In addition, we employ many talented graphic artists to craft your vision for your new site. We utilize BigCommerce theme designs to meet all needs.
Catalog Assistance
The most important need in any ecommerce site is having a well-formed product catalog. Americaneagle.com will walk you through your catalog and make recommendations on how to follow industry best practices for catalog taxonomy and data usage.
Data Migration
Along with helping with your catalog, Americaneagle.com's team has migrated data from 1000's of sites and ERP's. We look at every integration point very carefully and will come up with a plan to get your data into BigCommerce in a usable manner.
SaaS Experts
Americaneagle.com has built an entire team around SaaS to help you meet your every need. Cloud-based SaaS platforms have almost entirely replaced installed software for entrepreneurial merchants and the Americaneagle.com team can help you take advantage of this quick to market solution.
Integrations
We pride ourselves on our vast partner ecosystem and our strong relationships with these partners. We have contacts within these organizations to get you faster service and a quicker turnaround. Our BigCommerce integration services will simplify, automate, and connect your website with key business, operational and marketing systems. We can implement and configure connectivity to your CRM, ERP, shipping platform, payment processor, PIM, and any other custom or off-the-shelf system.
7+
Years of Dedicated BigCommerce Partnership
100+
BigCommerce Certifications
100+
BigCommerce Project Implementations
API-Driven Experiences
Our team of SaaS experts uses every API provided by BigCommerce and 3rd party software to create a seamless experience for your customers. From the beginning of your site design to ongoing maintenance, our team will work with you to bring your ideas to life.
Multi-Industry Professionals
Our staff works on sites across all disciplines and industries. This flexible experience will enable us to make any catalog site or multi-system into an integrated B2B site.
B2B Expertise
Traditional B2B buying experiences don't even come close to what modern B2B buyers expect. Allow our BigCommerce experts to modernize your ecommerce experience, while empowering your organization. We can help you build a sleek B2B site with large catalogs, and customer and pricing segmentation down to the SKU level. Lean on our proven technical and strategic account management experts to problem-solve your toughest ecommerce hurdles.
;
BigCommerce is now providing additional support to Americaneagle.com through a dedicated Technical Account Manager (TAM). Read More

Weigh these shipping options, understanding the strengths and weaknesses, to help your business make smart selections. Read More

As a BigCommerce development partner, we see one of the primary advantages of using BigCommerce is that it's built upon a theme engine ... Read More
---
Company name is required.
Email address is required.
Phone number is required.
Please use 250 characters or less.