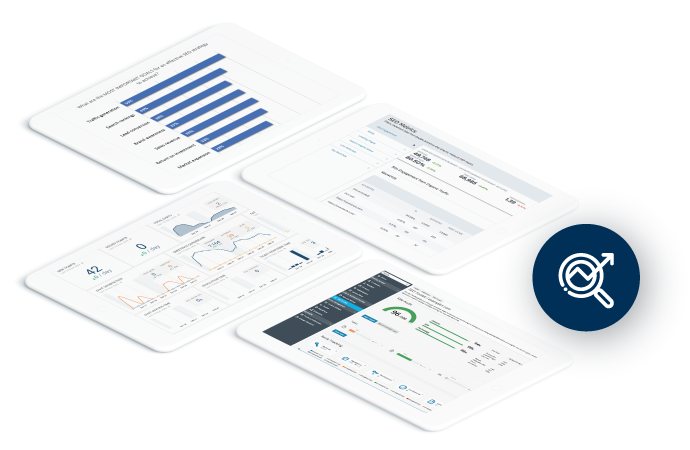 Search Engine Optimization
SEO consulting to help connect customers to your company
When it comes to finding customers who need your products or services, Search Engine Optimization (SEO) is key. Americaneagle.com takes a systematic approach to SEO by looking at the full picture and creating content and technical strategies that improve keyword rankings and push you to the top of search results. Whether it's a special project or an ongoing effort, the Americaneagle.com SEO department is ready to solve your toughest challenges and propel your business to online success.
What is SEO?
Search Engine Optimization is the process of optimizing a website to improve search engine rankings. Whether your company is B2C or B2B, effective SEO brings in the business you need. SEO increases traffic, brand awareness, lead generation, conversions, and sales.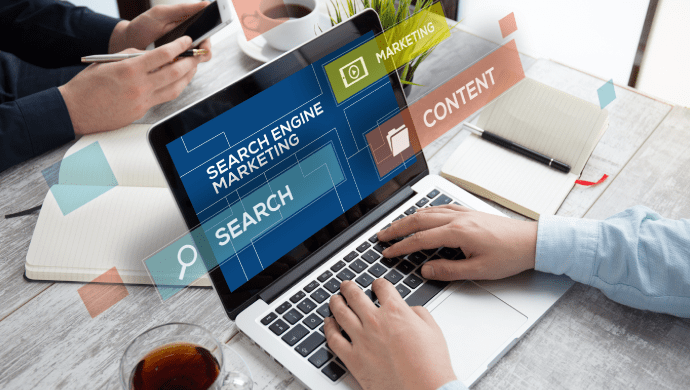 89
%
of consumers begin their buying process with a search engine. -Fleishman-Hillard
52
%
of B2B marketers say SEO has the biggest impact on lead generation. -NewsCred
73
%
of in-house marketers said SEO provided excellent or good return on investment. -eMarketer
76
%
of US agencies said SEO provided excellent or good return on investment. -eMarketer
SEO Audit
An SEO audit is an effective way to evaluate the health of your website from an organic search standpoint. We take a custom and in-depth approach to our SEO evaluations by performing a deep technical analysis of the website. This includes both off-site and on-site issues that may be compromising your search engine performance, compiled in a user-friendly report. Some of the areas reviewed include organic website traffic, keyword rankings, titles and meta tags, URL structure, XML sitemaps, and more.
Keyword Research & Strategy
All effective search engine optimization strategies start with keyword research. It is crucial to identify current keyword rankings, competitor keyword rankings, and target keyword rankings to optimize a website. Our SEO strategists spend ample time consulting with your team to understand the way you do business and identify target industry keywords to rank higher on search.
SEO Strategy for Website Development
Whether it is a brand new website or a well-established brand undergoing a redesign, SEO is a key component during any web development project. Americaneagle.com offers SEO strategy and consulting services to ensure new or redesigned websites are positioned for success. This may include anything from maintaining existing keyword rankings and organic traffic to doing the heavy lifting when it comes to 301 redirect mapping and meta data writing. Our SEO team is equipped to handle any website project, big or small!
SEO Consulting & Management
Search algorithms are ever-changing and having ongoing SEO management is key to success. Americaneagle.com offers a monthly retainer, with a dedicated Digital Marketing specialist who will work with your team to create an action plan that improves organic search engine performance while measuring and reporting on website performance. This may include on-site and off-site optimizations, depending on the specific business needs and largest areas of impact.
Search Engine Optimization Insights
;
In today's digital environment, SEO should be a top priority. In this ultimate guide to SEO, you'll learn its components, why it's impo... Read More

Improve your SEO strategy with effective tracking. Learn how to measure key metrics and continuously optimize your website for success. Read More

Improving website speed not only keeps your users engaged with your content, but also helps advance SEO. In this blog, we explore vario... Read More
Get Answers About Search Engine Optimization