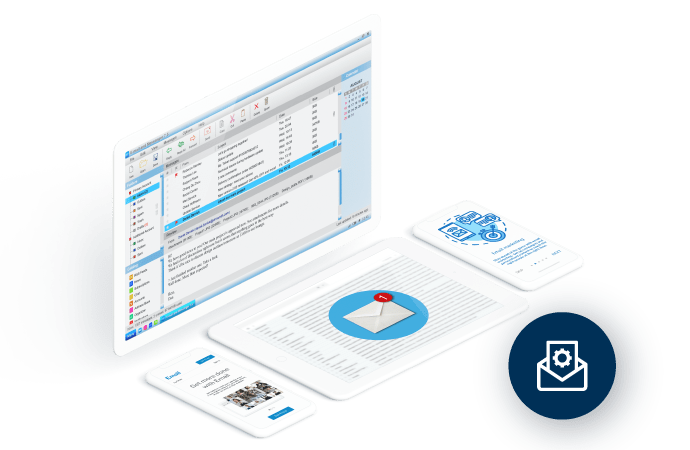 Email Marketing Services
Building automated email marketing campaigns that reach the right customers at the right time
Automated email campaigns are a great way to boost sales and brand awareness. However, when your email marketing efforts aren't resonating with your users, your open rate, clicks, and conversions can fall flat.
Americaneagle.com is staffed with email marketing and automation specialists that will build strategies and workflows that effectively move prospects through the sales funnel. Stay on top and save time with our email marketing marketing services.
Why Email Marketing Works
Email campaigns have the greatest ROI of any digital marketing channel, with many studies reporting that for every $1 spent, your return is $32 and higher. It's a great way to reach customers in every vertical and it's well-known that those who receive email offers spend and engage more than those who don't. Personalizing your email marketing is a great way to retain customers as well. It's an efficient, easy way to reach existing clients and gain new ones. Crafting a winning strategy that's based on your user's needs and behaviors will lead to effective and profitable email marketing campaigns.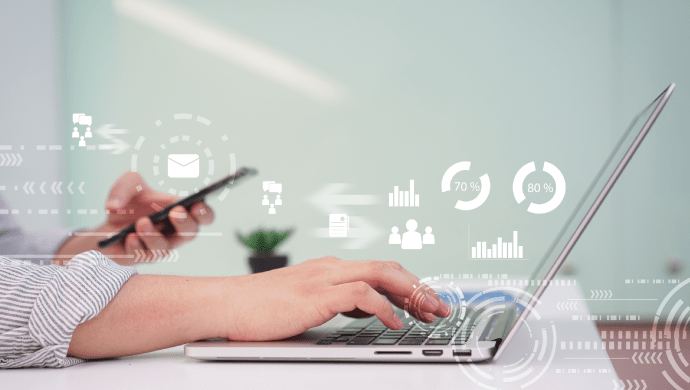 Email Marketing Expertise
Email Marketing Strategy and Audits
We investigate your current email marketing system with the purpose of highlighting the strengths and weaknesses in your campaigns, messages, and how you obtain new signups. Our teams review and analyze data gathered from this investigation to provide recommendations to help you increase leads and conversions which will help you maximize your ROI.
Email Message Creation
We are a full-service agency with teams of graphic designers, copywriters, and email specialists that will build creative elements and templates for your email campaigns. Our teams use email marketing best practices to optimize for open-rates, click-through rates, and conversions along with A/B testing techniques to ensure success.
Automated Workflows and Drip Campaigns
Email Automation allows you to welcome new subscribers, send emails to check on an abandoned shopping cart, or reach out to members who have lapsed. We create targeted automated email campaigns based on behavior and where your prospects are in the sales cycle to promote your brand and send the right message to the right users at the right time.
Email Marketing & Automation Insights
;
Email marketing is one of the most effective marketing channels as it provides companies with an opportunity to build an audience that ... Read More

Discover the power of tracking your email marketing campaigns. Maximize conversions and engagement with data-driven insights. Learn mor... Read More

Sitecore Send is an intelligent email marketing tool made simple for marketers. Read More
Get Answers About Email Marketing