Americaneagle.com
Milwaukee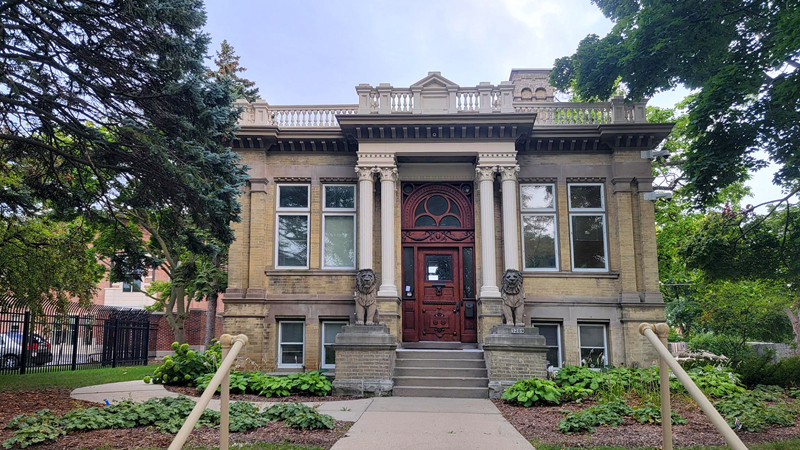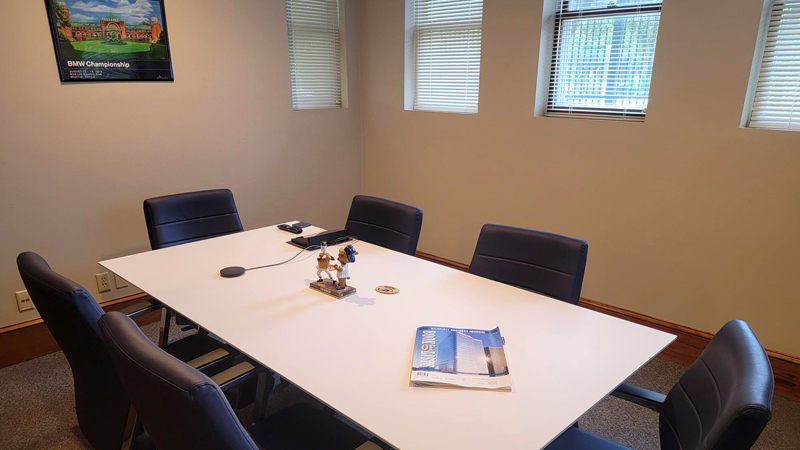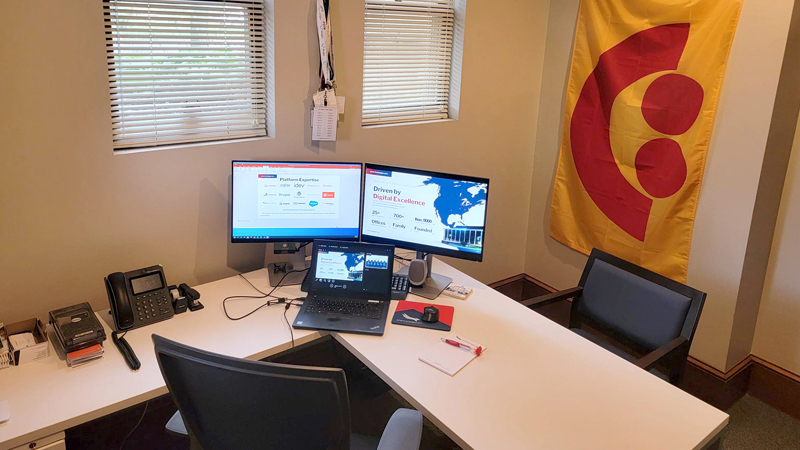 Americaneagle.com
Milwaukee
Hours of operation

| | |
| --- | --- |
| Mon - Fri | 8:30 AM - 5 PM |
| Sat | Closed |
| Sun | Closed |
Digital Agency in Milwaukee
Americaneagle.com is accelerating clients' business growth in the Milwaukee metropolitan area and all around the world. Our digital agency builds trusted client relationships in providing excellent and forward-thinking web design, development, hosting, digital marketing, and post-launch support. We typically serve mid-market businesses to enterprise-level corporations in a wide variety of industries. Our teams' expertise consistently helps clients achieve success and realize growth.
Building Transformative Digital Experiences
Meaningful, measurable results drive every digital solution from Americaneagle.com. Via future-focused websites, sophisticated ecommerce solutions, and purposeful mobile apps, our extensive creative and technical expertise allow us to consistently deliver digital experiences that drive innovation, customer conversions, and growth.

Americaneagle.com built our very first website in 1995. Since then, we have been a leader in the field of digital solutions and have grown into a global agency. We partner with many mid-market businesses and enterprise-level corporations across a wide array of industries, including associations, government, healthcare, financial services, transportation, manufacturing, and more. We've led the successful launch of more than 20,000 websites and digital experiences.

Americaneagle.com is proud to be a family-owned business that has expanded globally to employ 700+ professionals within more than a dozen offices around the world. Our team consists of 200+ programmers and developers, 100+ digital marketers, 10+ partner MVPs, and more, all dedicated to helping our clients grow their reach and success.

We partner with many of the world's leading web platforms and technologies, including Drupal, Liferay, Sitecore, ROC Commerce, Progress Sitefinity, and more, to build transformative digital experiences. We are platform agnostic and will only implement the solution that best fits the unique business needs of each client we serve.
Americaneagle.com welcomes the opportunity to learn more about your brand and business. Please consider contacting us today. If you happen to be near Milwaukee, we hope you'll schedule a visit.
Digital Agency Serving Milwaukee Metropolitan Area
Directions
From Milwaukee Mitchell International Airport
Our Milwaukee office for Americaneagle.com is located 9 miles, approximately 14 minutes, from Milwaukee's Mitchell International Airport. Exit the airport driving north on S Howell Ave/WI-38 toward Hutsteiner Dr. Drive 1.79 miles and turn left onto Howard Ave. Then drive 0.27 miles. Take the I-94 W/I-43 N ramp. Drive 0.42 miles. Merge onto I-94 W via the ramp on the left and drive 5.59 miles. Take EXIT 309A toward 35th Street. Drive 0.13 miles. Merge onto W Park Hill Ave. Drive 0.04 miles. Turn right onto N 35th St. Drive 0.82 miles. Turn right onto W Highland Blvd/US-18 E. Drive 0.18 miles and 3209 W Highland Blvd is on the right.

From I-41 and I-94 Split Near West Allis, West of Milwaukee
Our Milwaukee office for Americaneagle.com is located 5 miles, about 9 minutes, from the I-41 and I-94 split near West Allis. From there, drive east on I-94. Drive 2.50 miles. Take the WI-175 N exit, EXIT 308C, on the left. Drive 0.27 miles. Merge onto State Highway 341/WI-341 N. Drive 0.07 miles. State Highway 341/WI-341 N becomes WI-175 N. Drive 0.11 miles. Take the Wisconsin Ave exit toward Bluemound Rd/US-18. Drive 0.08 miles. Keep right to take the Wisconsin Ave E ramp toward Blue Mound Rd. Drive 0.04 miles. Merge onto W Wisconsin Ave. Drive 0.59 miles. Stay straight to go onto W Wisconsin Ave/US-18 E. Drive 0.04 miles. Take the 1st left onto N 35th St/US-18 E. Drive 0.40 miles. Turn right onto W Highland Blvd/US-18 E. Drive 0.18 miles and 3209 W Highland Blvd is on the right.

From Illinois Border, South of Milwaukee on I-94
Our Milwaukee office for Americaneagle.com is located 42 miles, approximately 43 minutes, from the Illinois border on I-94. Cross into Wisconsin on I-94 W toward Milwaukee. Drive 40.61 miles. Take EXIT 309A toward 35th Street. Drive 0.13 miles. Merge onto W Park Hill Ave. Drive 0.04 miles. Turn right onto N 35th St. Drive 0.82 miles. Turn right onto W Highland Blvd/US-18 E. Drive 0.18 miles and 3209 W Highland Blvd is on the right.
Cross Streets
W Highland Blvd and N 33rd St
How can we help you?
Americaneagle.com welcomes the opportunity to share the best of your brand and business with the world. Please consider contacting us today to get started. If you happen to be near Milwaukee, Wisconsin, we hope you'll schedule an in-person visit with us.
Award Winning Expertise
Our ultimate reward is shared success with clients in growing their digital brand and exceeding defined goals. On top of that, it sure feels nice to be recognized by some of the leading industry experts as award winners. Americaneagle.com has consistently celebrated award recognition from some of the most respected authorities in digital solutions.
Website Platforms
Americaneagle.com is platform agnostic. What does that mean, exactly? We implement tech stack solution that makes the most sense for your unique business. Our strategists prioritize business research and engagement to fully understand each client's needs before recommending the very best digital solution. The recommended solution is equipped to most capably achieve and exceed your brand's digital goals.
Ecommerce Platforms
Ecommerce platforms are helping businesses stay ahead of their competition in today's crowded and fast-paced marketplace. At Americaneagle.com, we partner with the most capable and dependable ecommerce platforms to set your brand up for success. Whether your market is B2B, B2C, or a blend of marketplaces, we partner with your team to determine which platform makes the most sense for your ultimate goals and objectives.
CMS Platforms
Content management is a driving component of delivering successful digital experiences that engage site users and consistently grow relationships. The right CMS selection is essential to being a winning business in today's competitive digital landscape. We have built strong partnerships with the most established CMS platforms to help clients dependably provide the best possible content at every step of their users' journey.
Projects
View All Projects
ASQ

Since 1946, ASQ has been dedicated to teaching and offering certification programs across the globe for professionals in engineering, inspection, management, software quality, supply chain, and more. ASQ provides its members with a robust volume of educational material. With more than 50,000 publications, hundreds of books and courses available, the search functionality on the ASQ website was a severe challenge. Americaneagle.com advanced site usability by developing custom search pages that maximize the feature sets of both Coveo search and Sitecore DXP.

Education Experience Design Case Study

Green Bay Packers

The Green Bay Packers have been a client of Americaneagle.com since 2014. As one of the most illustrious teams in the NFL, the team's online presence is paramount to its goal of connecting die-hard fans all across the country. Their 100th-anniversary site is full of historical and interactive content. It features every single player in Packers' history along with every coach, general manager, and president, 3D interactive uniforms, stadium history, and more. Now that the 100th season has passed, the website still serves as an archive for fans who celebrate their team's rich history.

Pro Football Website Design and Implementation Case Study

Nueskes

Nueske's Applewood Smoked Meats is located in their hometown of Wittenberg, Wisconsin. It continues to be operated by the Nueske family, now led by the third generation. Nueske's Applewood Smoked Specialties are known for their signature sweat, rich smokiness and consistently high quality. Nueske's relationship with Americaneagle.com began in early 2007. Today's Nueske's websites are modern, easy to use, and revenue-generating.

Meat Supplier Website Design and Development Project
Reviews
"The Knowledge and Publication Workgroup was receiving multiple calls, emails and IMs per day from Customer Care reps with questions from customers about whether we sold something. After the Coveo implementation and custom search page designs completed by Americaneagle.com, those questions / requests dropped nearly to zero."

"There's a reason we keep coming back to Americaneagle.com for business. Our expectations are always exceeded and this project is no different. [The project manager] and the team are phenomenal to work with."
FAQs
The digital marketing team at Americaneagle.com is consistently focused on every available strategy to increase leads while decreasing cost-per-lead. Experience matters when data-driven decisions are made within this fast-paced and competitive field of digital optimization. Our digital marketing team identifies and executes timely strategies to fuel online success for our clients' businesses.

A project timeline depends on the full scope of the new website and the intended features and functionality. Please contact Americaneagle.com to speak with a digital strategist about the details of your project and estimated pricing.

In this fast-paced world of digital options and regulations, Americaneagle.com's experience truly matters. Don't let an agency talk you into the web solution that is convenient for them. Be certain you are getting the right solution(s) to meet your specific business needs today, with a confident plan for your brand's future.

We have very mobile project teams who regularly travel to client-preferred locations. Recent experience has indicated that our favorable ratio of in-person versus video conference project meetings has become a clear advantage in promoting consistent project success. The Americaneagle.com team at this Milwaukee, Wisconsin office is one of 12 throughout the United States.

Americaneagle.com is a full-service digital agency. We partner with clients to deliver everything from website/application design and development to digital strategy, data integration, analytics, and PCI-compliant web hosting 24/7/365. Our digital marketing team works as an engaged extension of each client's business. Post-launch, our support services provide a proactive team of professionals who consistently maximize digital assets to reach business goals and stimulate growth.

Our digital solutions and designs identify the best ways for all users to interact with them. Attentiveness to ADA requirements and best practices is critical to that success. We consistently focus on all users and input devices. The goal is to create accessible digital interactions with clear messaging. Client brands value Americaneagle.com's promotion of accessibility throughout our digital solutions.

Yes, we offer a variety of mobile solutions including mobile apps for both Android and iOS devices. You can view a variety of our mobile projects by clicking here. If you don't need an app, we also build all of our sites responsively so they perform optimally on mobile devices.

In addition to the very best technology professionals, developers, and designers in our field, Americaneagle.com also prioritizes content development. In doing so, our respected team of writers, designers, and content strategists can help ensure your business' content amplifies your strengths and promotes reach, engagement, and conversions.

Discovery – align business goals with strategic, scalable technology and content.

Design Concept – refine visual communication within the proposed digital solution to benefit business visibility, engagement, and user experience to drive conversions.

Development – deliver a tested, efficient, and business-advancing website that meets project goals and exceeds client expectations.


Promotion & Partnership – many clients, following training to effectively maintain their new website, elect to continue partnering with Americaneagle.com to optimize ongoing paid and organic search results and pursue emerging digital project opportunities.

Project pricing depends on the full scope of the new website and the intended features and functionality. Please contact Americaneagle.com to speak with a digital strategist about the details of your project and estimated pricing.

We have not always been a global leader in web development and digital solutions. Our family-owned and operated business has been technology focused since 1978. Originally providing solutions for software development and office network implementations, we built our first website in 1995. Since then, future-focused, business-integrated websites have driven our growth to the forefront of digital solutions.

Americaneagle.com employs teams of professionals who specialize in the most capable and scalable digital development platforms. Whether your business is intending to upgrade an existing platform, is considering a platform switch, or searching for the smartest platform solution for a new web project, we can help.

All RFPs can be submitted via e-mail to [email protected], the Contact Us form on our website (which accepts attachments), postal mail to Americaneagle.com, 2600 S. River Road, Des Plaines, IL 60018, or fax at (847) 699-4207. Once received, an account representative will review the RFP and follow up with your business. Thank you for considering a partnership with Americaneagle.com for your next-generation digital solutions.