Liferay Development Partner
Leading the way in digital transformation through one platform with endless solutions
With customer experience being at the forefront of the digital world, the Liferay platform is built to support the entire customer lifecycle addressing your most complex business challenges. Through our trusted partnership with Liferay, we will ensure you achieve your digital goals. Whether your business requires an intranet, extranet, customer portal, or B2B ecommerce platform, Americaneagle.com and Liferay can deliver the solution right for your business.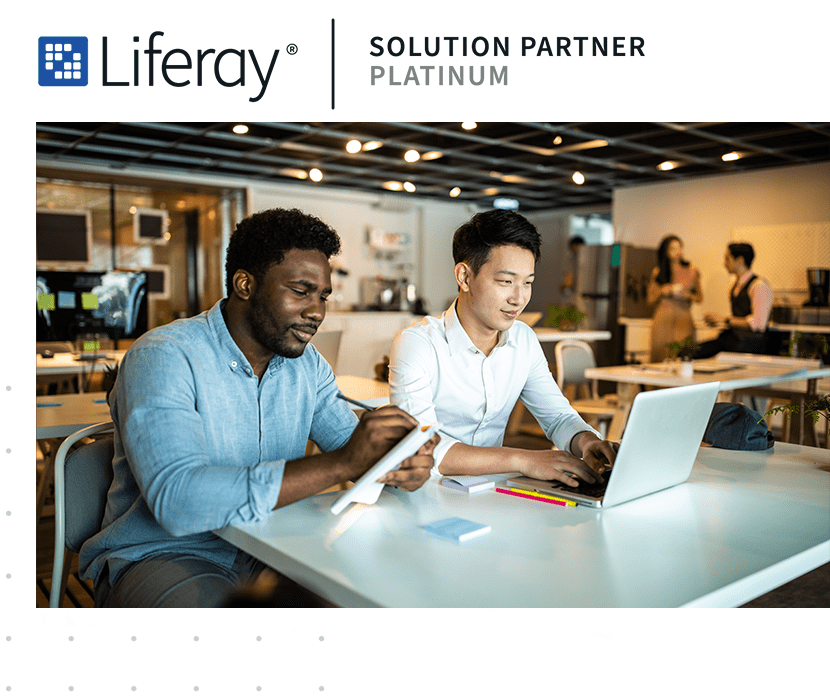 Implementation
Our experienced team of designers and developers can take full advantage of the adaptable Liferay platform to build a custom experience that meets your business's diverse needs.
Integrations
Our development team has been recognized as a contributing member of the open source community. Our development team can bridge the gap between old and new by bringing legacy solutions into a unified system.
Technology Expansion Development
Our team can help your digital presence scale as you do. Our team can leverage Liferay's highly flexible architecture to adapt to your evolving requirements and prepare you for the future.
Partner Portals
Managing a partner network can become complex without the right tools. Our team can help you build a modern portal that benefits your partners, suppliers, and distributors. Using the Liferay platform, we create custom workflows and unique multiregional experiences.
The Liferay platform is designed to simply the B2B buying and selling experience. Our team can help you increase online B2B revenue with tools designed for B2B-first as well as help you maximize your sales process to improve customer experience.
Customer Portals
Our Liferay team can help you build strong customer relationships. Using customized user interfaces, targeted content delivery, integrated dashboards and personalization functionality, we can improve your customer's experience and increase your conversions.
Americaneagle.com and Liferay: A Better Experience Inside and Out
Liferay, implemented by the experienced team at Americaneagle.com, helps organizations solve digital challenges with omnichannel intranet, portal, commerce, and integration solutions. The Liferay platform is open source, which makes it more reliable, innovative, and secure. Thousands of organizations in financial services, healthcare, government, insurance, retail, manufacturing, and multiple other industries have found digital success using Liferay.

Liferay Digital Experience Platform (DXP) is an enterprise software for meeting the needs of companies undergoing digital transformation. Americaneagle.com can help your company provide your customers (and employees) a better experience online.
It provides an architecture for companies to digitize business operations, deliver connected customer experiences, and gather actionable customer insights.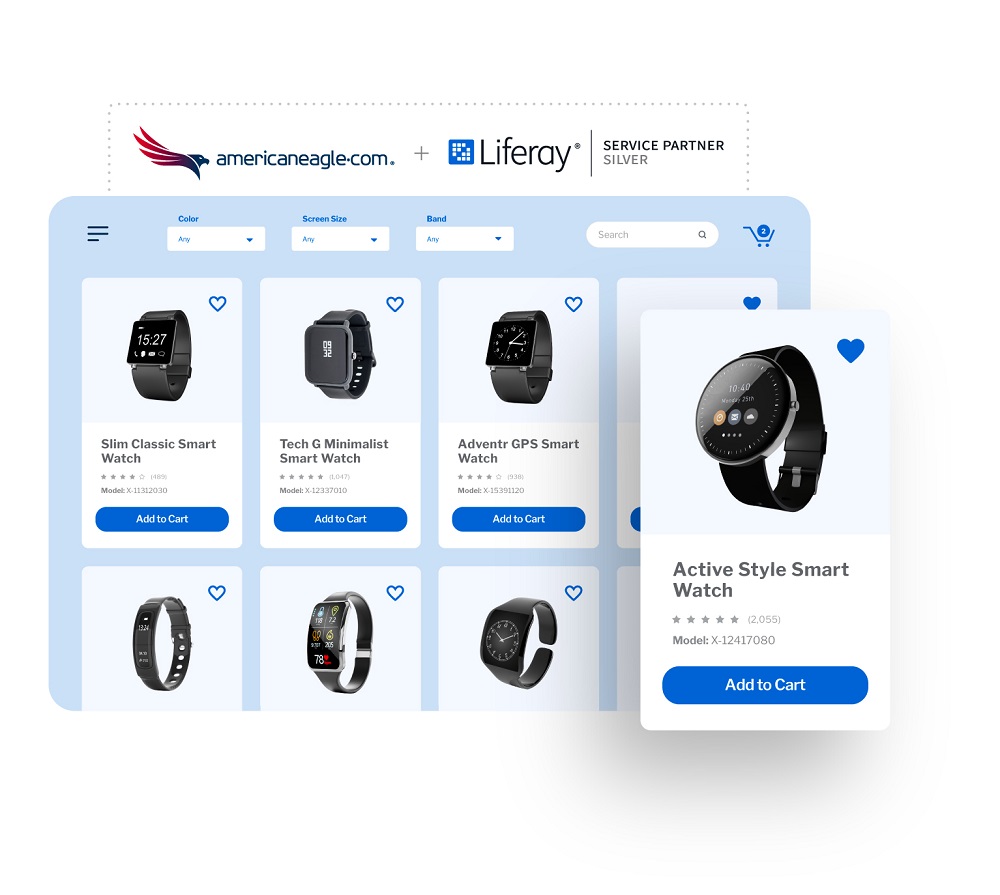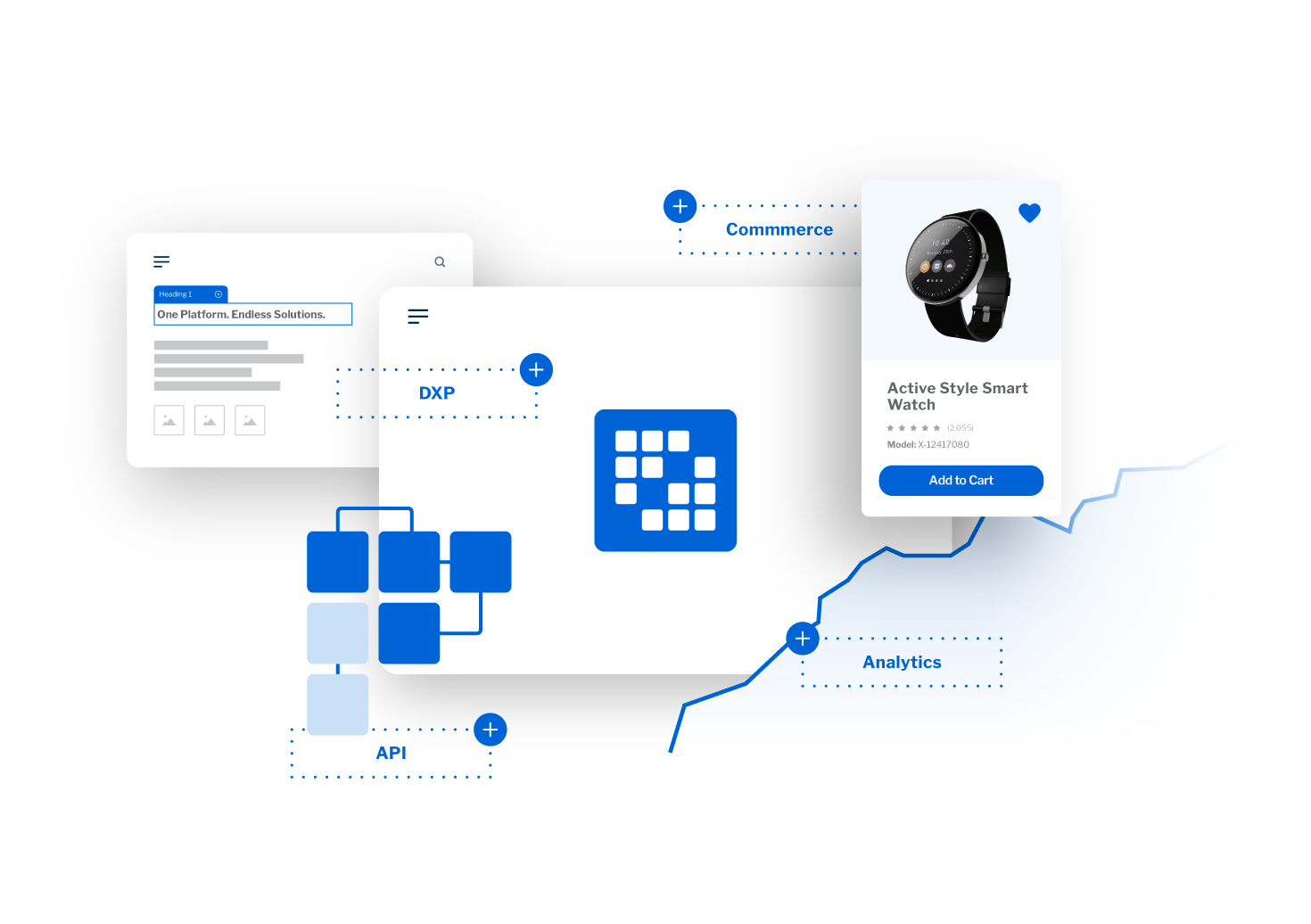 Maximize Your Liferay Investment
Americaneagle.com can help you utilize the Liferay platform's various capabilities to meet your business's specific needs.
Liferay Commerce: A platform that prioritizes the needs of B2B sellers, speeds up time-to-market, decreases the need for custom development, and paves the way for future-proof solution for your digital commerce strategy
DXP Cloud: An enterprise PaaS Solution tailored for Liferay Digital Experience Platform
Analytics Cloud: An enterprise SaaS Solution that helps you to understand your audience with integrated analytics for Liferay DXP
Open API: Allows for seamless integration with emerging and legacy technologies
Delivering excellent user experiences, especially for customers, is critical to organizational success. Americaneagle.com can help you leverage the versatile Liferay platform to support the entire customer lifecycle and helps increase ROI and lower TCO by providing cost-effective digital transformation solutions.
;
Today, we hear from Chris Freund, Liferay Technical Director at Americaneagle.com. Read More

The Liferay platform is open source, making it more reliable, innovative, and secure. Read More

AI can improve personalization, customer service, and logistics for your online store. Find out how you can use AI to create exceptiona... Read More
---
Company name is required.
Email address is required.
Phone number is required.
Please use 250 characters or less.