idev®
A content management framework built for growth and unique, customizable projects
The Americaneagle.com idev® content management framework has evolved over the past 25 years to be a highly robust, highly flexible solution. Unlike other content management frameworks, idev® is created, updated, and implemented by the same company. You'll never have to wonder who to call if something goes wrong or wait months for an "official" release to upgrade to the latest tools. As a true end-to-end online solutions provider, we design, develop, maintain, host, customize, market, consult, and more, ensuring you'll get a platform deliverable that meets your online goals.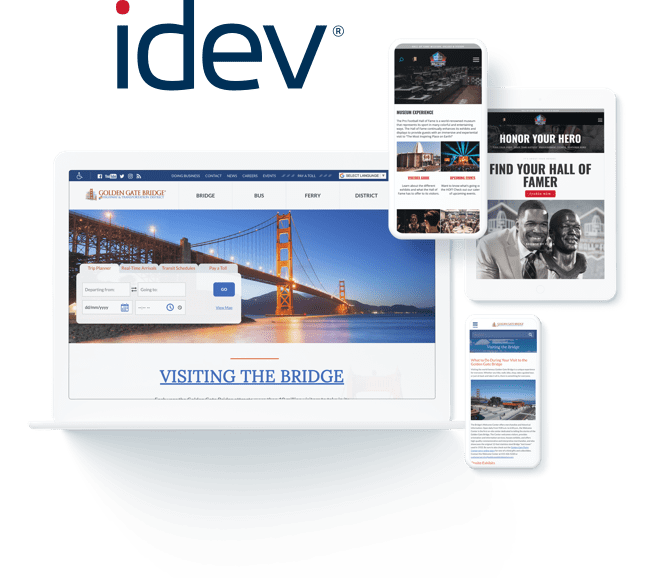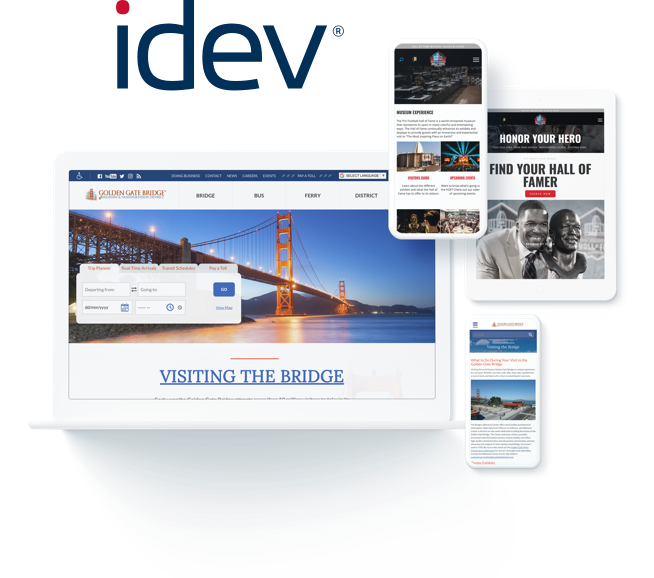 Years of idev® CMS Success
Americaneagle.com has implemented idev® CMS for hundreds of clients, across multiple industries. As the creator and sole implementer of idev® CMS, we know what it takes to build a winning solution on this platform. Our websites are built with powerful functionality with the flexibility to grow over time.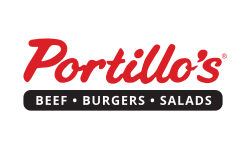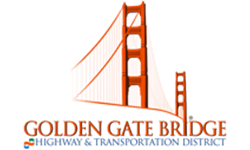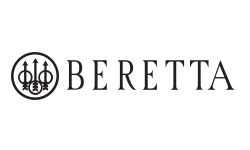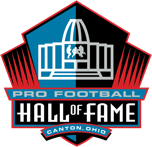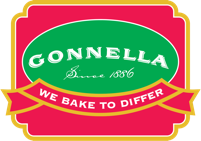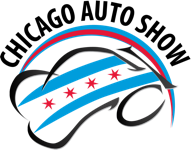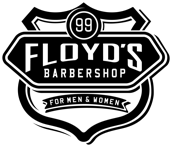 Scalable
From Fortune 500 companies to start-ups, businesses and organizations of all sizes have found success with the idev® CMS. The platform is fit to support you through all of your growth, backed by a team who constantly seeks opportunities for future enhancements.
User-Friendly
Your website is a crucial aspect of your business. It has to be up to date and fresh. Tools like the drag-and-drop page builder, asset manager, form builder, and more make it for even non-technical users to add new pages and content to your site. Built-in style sheets and templates and rich formatting ensure a consistent look and feel, no matter how often your site is updated.
Dependable
Americaneagle.com built the idev® CMS, and we are its sole implementer. Because of this, you never have to worry about who to call and all your entire online solution can be developed in one place. No more waiting for months for the latest releases.
Extensible
There's no hitting the wall with what the idev® CMS can do. If you have a specific business need, our team can develop custom modules, functionalities, and third party integrations as needed. Your CMS also comes with perpetually licensed source code, allowing for your developers to update the framework.
Adjustable
While the idev® CMS offers a wealth of intuitive tools, it's also a completely developer-friendly platform. Developers and designers alike can add modules, edit templates, and access the framework as needed.
Ongoing Enhancements
We have been developing and enhancing the idev® CMS for over 25 years. We constantly seek out improvements and quickly push out updates to make the platform faster, more intuitive, and highly functional.
1,500+
Projects Implemented Using idev® CMS
25
+
years of success with idev® CMS
Integrations
To truly see a full digital transformation, it's important to integrate all of your company's software to your website. Whether you have a CRM, DAM, or any third-party system, Americaneagle.com can connect your software seamlessly to idev® CMS's flexible framework.
Robust Functionality
There's no limit to what we can create using idev® CMS. If you require complex functionality and customizations, idev® CMS's open source platform can support it. With the flexibility of the platform and the expertise of our web development team, the opportunities are endless.
Hosting & Security
Provide security that your users can trust through our robust hosting infrastructure. As a Level 1 PCI compliant hosting provider, Americaneagle.com offers complete peace of mind. Our managed and cloud-based hosing services have maintained up time through Black Friday traffic spikes and even the Super Bowl.
This issues takes an in-depth look at digital marketing services. Download this issue for articles on best practices for email marketin... Read More

Unsure whether to upgrade now? There are plenty of reasons to upgrade your CMS. Read More

This issues focuses on web accessibility, including the history of it and as well as how it's currently used in today's online world. Y... Read More
---
Company name is required.
Email address is required.
Phone number is required.
Please use 250 characters or less.