Drupal Development Services
Building ambitious digital experiences with the leading open-source CMS
Because everyone has different needs, Drupal allows you to create a unique web space in a world of cookie-cutter solutions. Drupal and Americaneagle.com are trusted partners and together, we will advance your business goals with digital experiences. Our experts will help enhance your brand, foster engagement, and drive conversions. Drupal is customizable and scalable, which matches our clients' ambitions. Let Americaneagle.com build your dream solution using Drupal's API-first architecture and third party integrations.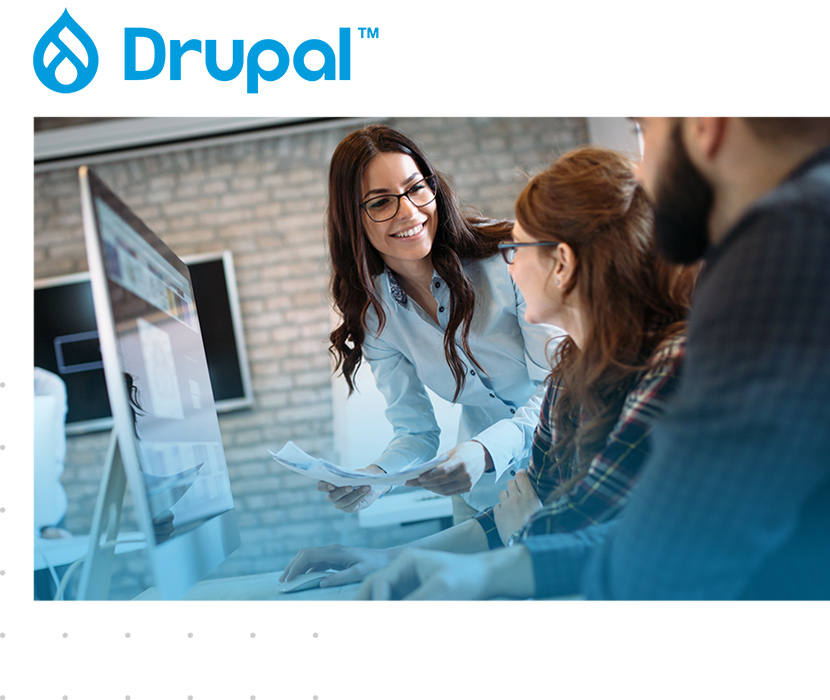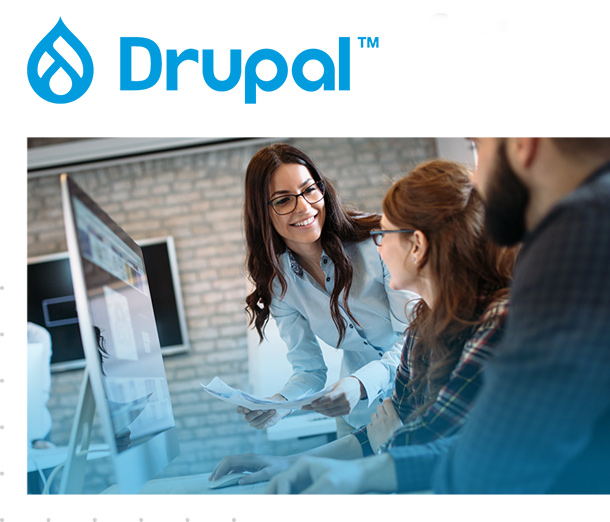 Implementation
Our developers and marketing technologists apply their specialized skills in open-source web development and digital strategy to build custom Drupal websites that capture the unique voice of your brand.
Integrations
Our development team has been recognized as a Drupal Partner and contributing member of the open-source community. We specialize in integrating open-source technology, thanks to our experience and expertise with Drupal software.
Upgrades & Migration
Prepare your business now for future Drupal content management systems. We will work with you to set priorities, identify milestones, and determine next steps for your journey from Drupal 7 to Drupal 9.
Strategy
Our Drupal specialists will partner with you to create a custom digital strategy in order to implement a strategic plan that shows results for your organization.
Americaneagle.com's Digital Marketing experts can create a custom campaign plan that grabs the attention for any Drupal site; whether it's through SEO, social media, PPC, or email. Attract more traffic to your Drupal site through content optimization.
Design & Development
Our Drupal creative design & theming services provide expertise in layout design and spacing, UX/UI, and interface design. We know the ins and outs of effectively designing for Drupal theming to give you that unique and professional look that helps separate your site from your competitors.
The increase in ecommerce spending since pre-pandemic days appears to have settled in at about the 50% range despite the opening up of ... Read More

Is Headless just the latest ecommerce fad, or is it truly the new, revolutionizing commodity in ecommerce? Read More

Let's say you have a shiny new, beautifully designed E-Commerce storefront. This is it; you finally made your dream of selling Turntabl... Read More
---
Company name is required.
Email address is required.
Phone number is required.
Please use 250 characters or less.