Americaneagle.com Studios
Delivering Integrated Opportunities Through Podcast Services
In today's online world, having a podcast, video, or any other media production is an important part of digital marketing success. Our podcast and media facility, Americaneagle.com Studios, located at our corporate headquarters in Des Plaines, Illinois, is another example of Americaneagle.com's commitment to our clients. We're happy to provide an avenue for our clients to educate their customers, promote their brand and increase their sales.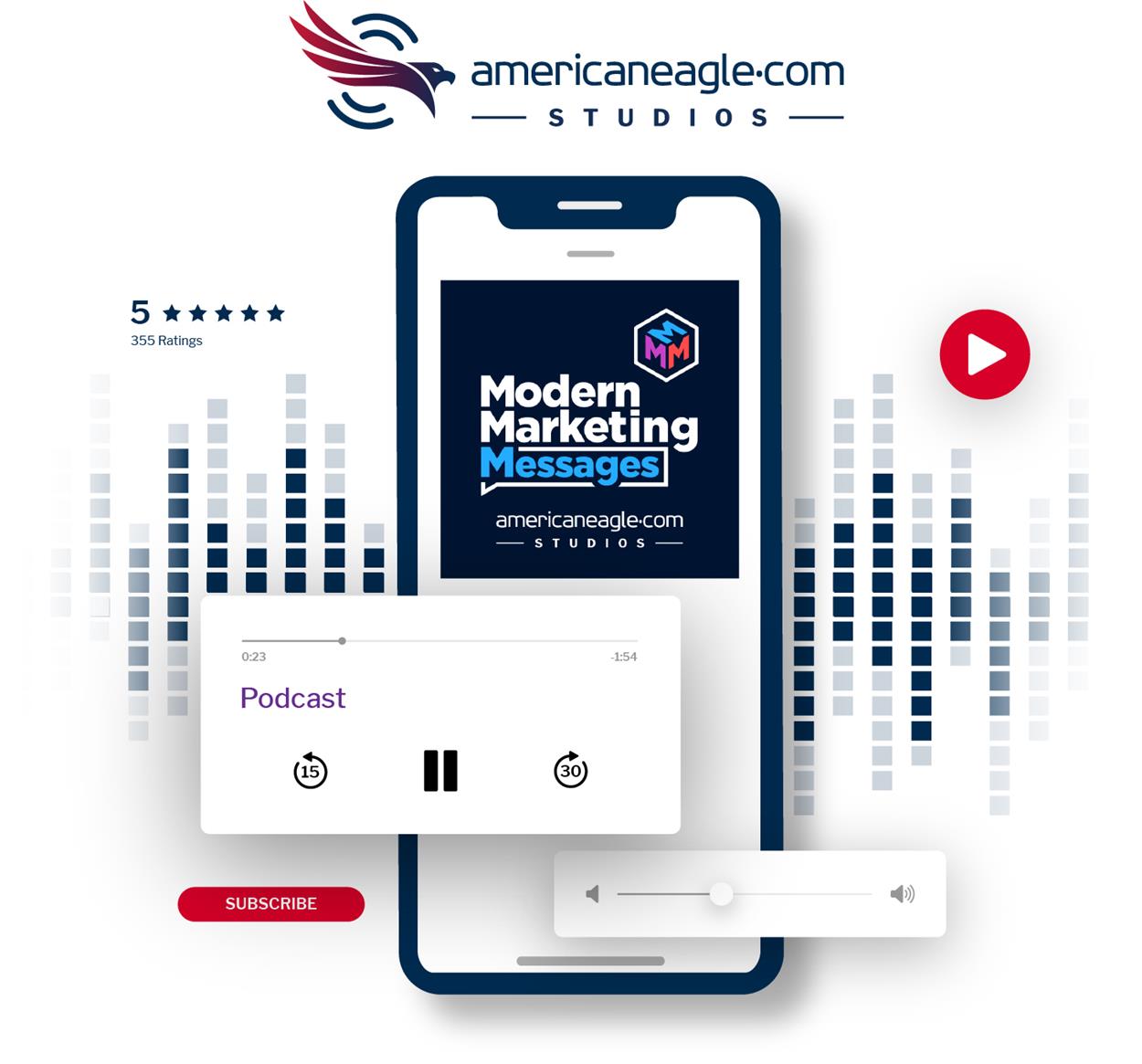 A Modern Facility at Your Fingertips
Americaneagle.com's new studio was designed for television and radio production and broadcasting the highest quality live streaming and podcasting. The state-of-the-art studio was built in consultation with media veterans Roe Conn and Richard Roeper, along with the same team that has been building studios since 1968 for ABC, NBC, CBS, and ESPN.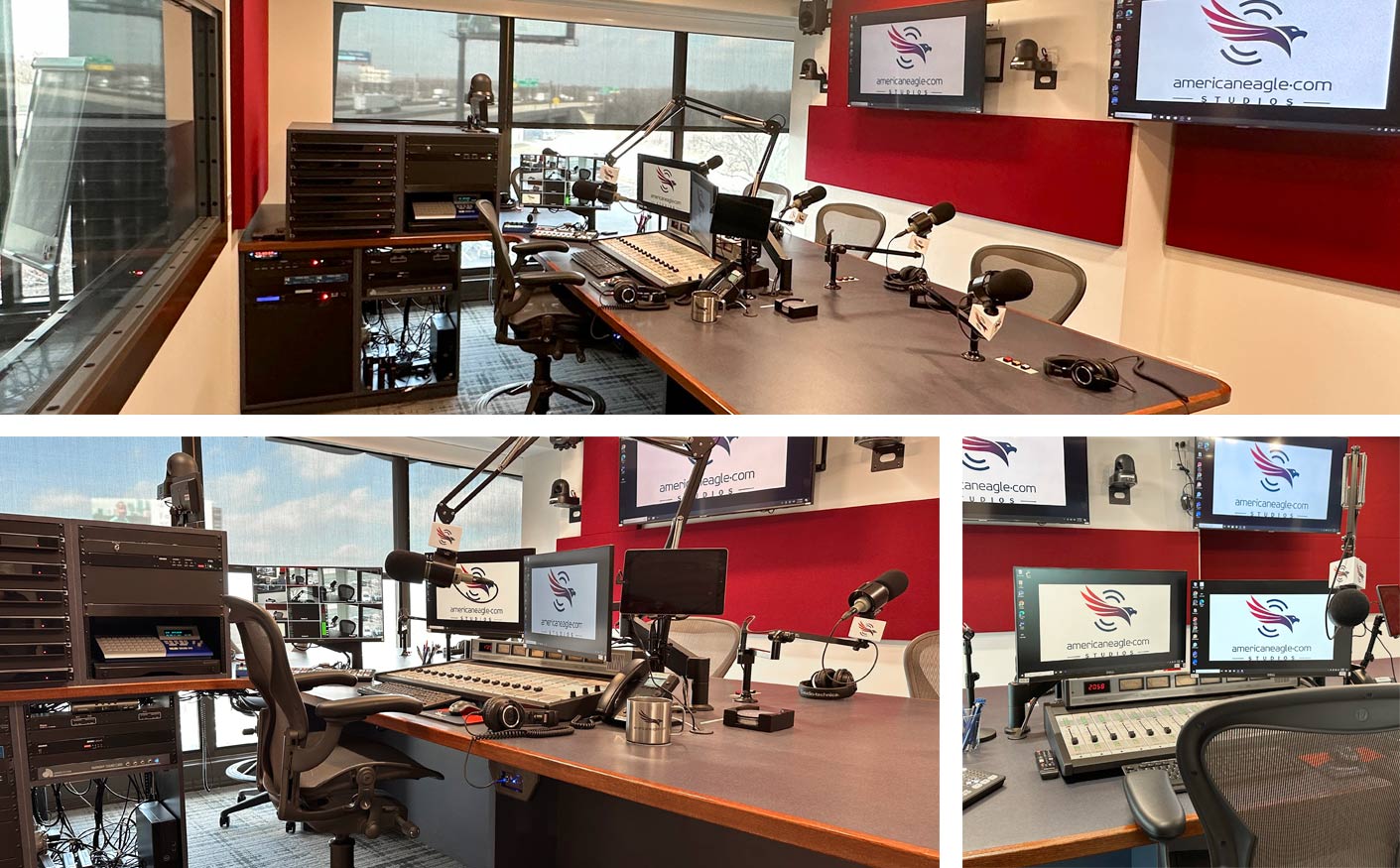 Podcasts At Your Fingertips
Americaneagle.com Studios podcasts are available to you across any device on all the most popular podcast platforms. Be sure to subscribe today!