Insights from the Experts
Insights from the Past, to Apply in the Present, to Achieve Success in the Future
Think of this podcast as the motivational poster in your ear; each episode will bring a wide-ranging, lively and informative look at how companies are not only coping but thriving in these challenging times. We will be talking with some of the best and brightest minds in technology and marketing and will hear from the experts about their latest experiences, their most recent challenges, and the road ahead. Every industry and subject matter expert has a different story, a different answer, a different approach. "Lessons for Tomorrow" is a tailor-made podcast for everyone touching on topics of universal interest.
Join us in a conversation between industry experts sharing insights from the past, to apply in the present, to achieve success in the future.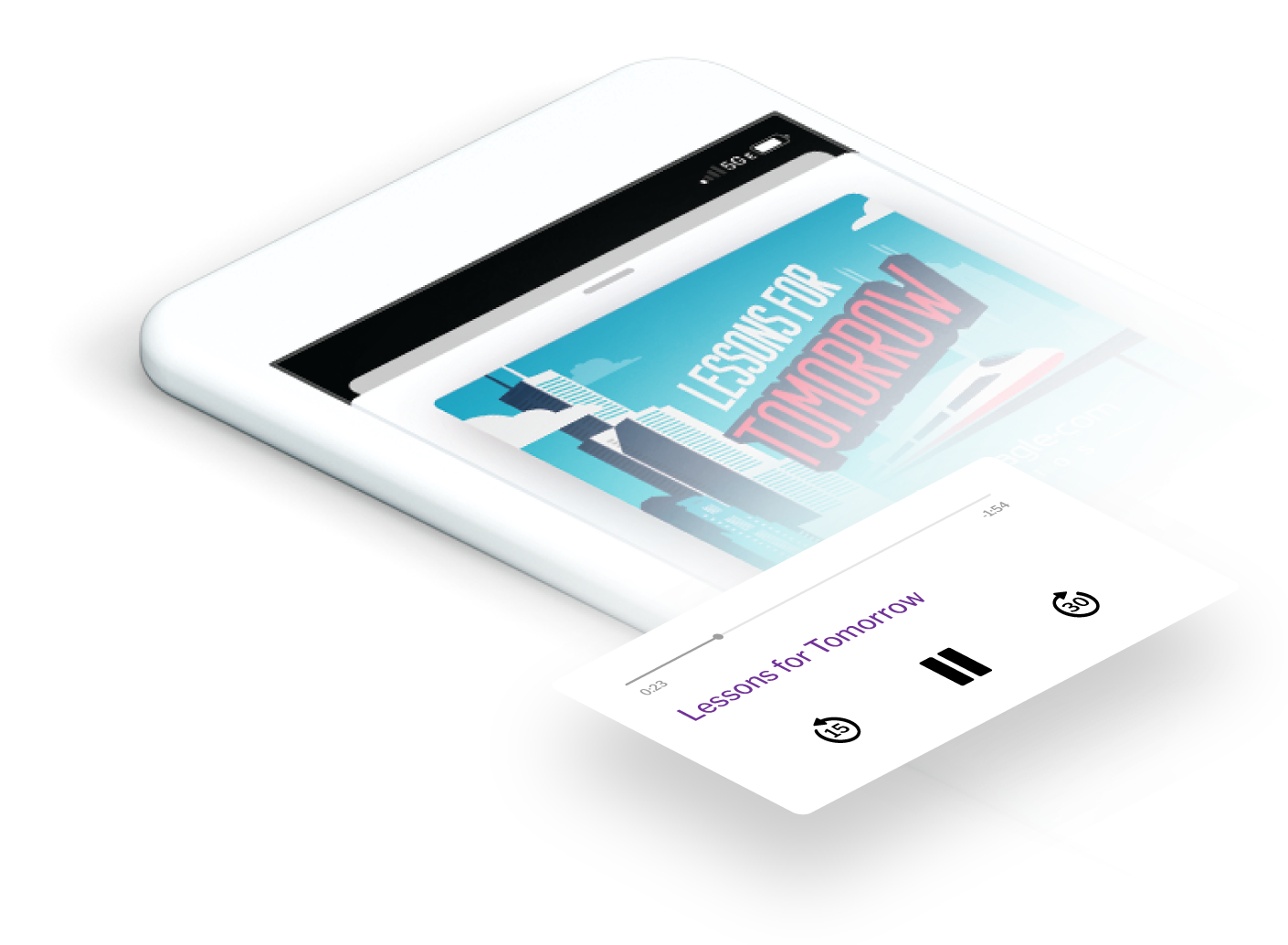 Listen to Lessons for Tomorrow Today
Listen to Lessons for Tomorrow on the go or at home. This podcast is available to listeners via any of these platforms.
About Tim Ahlenius
With over 20 years in the website development, design, and optimization industry, Tim Ahlenius has worked in every discipline required for building effective websites. Tim joined Americaneagle.com in 2009 bringing his specialties in design, user experience, front-end development, backend programming, Search Engine Optimization, project management, content strategy, and analytics analysis to each project he works on. He brings insights into client communications and business needs during each engagement. In addition to his project skills, Tim also acts as a creative contributor to clients with experience in design, usability, programming, and web marketing.
As the Vice President for Strategic Initiatives, Tim discusses online strategies with clients after a period of discovery, learning, and research about the specific products/services, industry, or areas that a client wants to build their website or digital marketing efforts in. From marketing to design and user interface layouts, he has worked on hundreds of strategy projects, helping guide clients into the next steps for their website and online marketing needs with the support of valuable metrics, gleaned from analytics analysis, SEO analysis, competitive analysis, mobile and social engagement statistics, etc.
Tim is a four-time Sitecore Digital Strategist MVP, Sitecore Experience Marketing Certified, Sitecore Advanced User Certified, Sitefinity Digital Experience Cloud Certified, Sitefinity Business Consultant Certified, and Google Analytics Qualified Individual.
Subscribe
Stay up to date with the latest episodes dropped for the Lessons for Tomorrow podcast right in your inbox!
Subscribe
Have a topic suggestion or looking to provide feedback? Email us at
[email protected]
Follow us on social media for the latest episodes, announcements, and more!