Meet Us At the Water Cooler!
Whether You're a New Sitecore User, a Sitecore MVP or a Digital Guru Looking Learn More, This Sitecore Podcast is For You.
For years, 'water cooler talk' has been a natural way for people in the workplace to come together and connect face-to-face on relatable, common interest topics. Some of the most innovative ideas and productive discussions occur around the 'water cooler,' so just as the name implies, this podcast hosts casual conversations between colleagues and peers centered around all things Sitecore. At this water cooler, everyone has a serious love affair with the Sitecore platform.
This podcast brings various Sitecore community members and industry experts together to have meaningful, yet laid back conversations about Sitecore product updates, full site builds, project suggestions & insights, getting the most out of a Sitecore investment, and more! Each episode ranges in topic, but is geared towards quick-hitting initiatives that affect how business is done today, specifically on this top-of-the line digital experience platform.
The Sitecore Watercooler podcast is brought to you by Americaneagle.com Studios; subscribe today for exciting new episodes!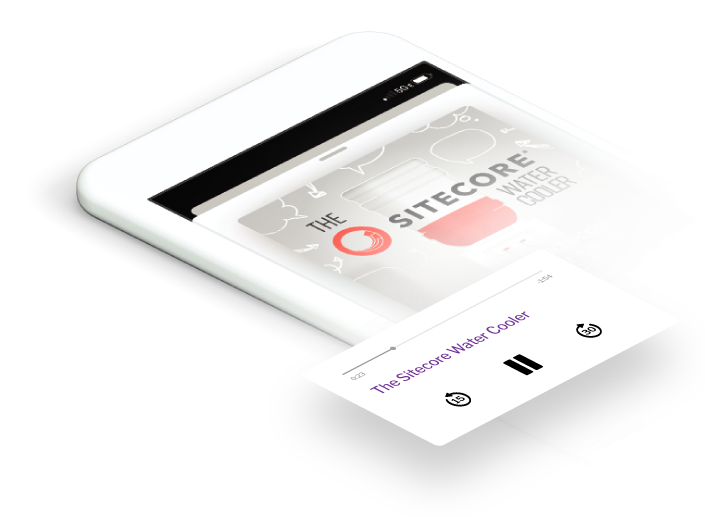 Download The Sitecore Water Cooler Today!
You can find The Sitecore Water Cooler podcast on all popular podcasts platforms. Listen today!
About Jon Price
Jon Price, the host of The Sitecore Water Cooler, has over 10 years of experience in the website design & development industry, and has worked in every discipline required for building outstanding Sitecore solutions. When Jon joined Americaneagle.com in 2013, he started on the Sitecore team as a Project Manager. Today, he is the Global Sitecore Practice Director and leads a team of over 100+ Sitecore professionals.

As the lead for Americaneagle.com's Sitecore Practice, Jon oversees and architects client's Sitecore and full Digital Experience Platform solutions. His role encompasses planning and execution around implicit and explicit personalization, enterprise search solutions, complex integrations and general best practices.
Jon has worked with a variety of enterprise clients in numerous industries, including HomeServe USA, Komatsu America, Rust-Oleum, Renown Health, United Wholesale Mortgage, The Joint Commission, Association of Standard & Quality, Sanford Health, and Samaritan Health.
In addition to heading up the Sitecore practice at Americaneagle.com, Jon is also a three time Sitecore Ambassador MVP and was recently named a Coveo Honorary MVP. This makes Jon one of sixteen Coveo Honorary MVPs and, more significantly, one of only five individuals in the world to hold both Sitecore and Coveo titles at once. With these badges, Jon proves his dedication to technology, provides proficiencies and key insights to the Sitecore and Coveo communities, and strengthens the partnership both have with Americnealge.com.
Sponsorships
To discuss advertising on The Sitecore Water Cooler, click the button below!
Ad Inquiries
Subscribe
Stay up to date with the latest episodes dropped for The Sitecore Water Cooler podcast right in your inbox!
Subscribe
Follow us on social media for the latest episodes, announcements, and more!