What's the Buzz?
The latest in the entertainment industry from Richard Roeper
As the nationally syndicated film/TV columnist for the Chicago Sun-Times and the former co-host of the most popular movie review show in television history for more than eight years, Richard Roeper is arguably the most well-known critic in the world. Over the last 25 years, Roeper has written more than 8,000 print reviews and has also spent thousands of hours on radio and TV discussing the popular culture. He has written nine books and has garnered numerous awards, including three Emmys.

Each 30-minute episode of "The Richard Roeper Show" features Richard's reviews and observations on movies, streaming series, sports and show business news. He will also talk to some of the biggest and most influential figures in pop culture.
New episodes drop every Tuesday and Thursday at 7am ET/4am Pacific.
Where to Find Us
No matter what device you're on, take The Richard Roeper Show with you! Listen on the go or at home. The Richard Roeper Show is available to listeners via any of these platforms.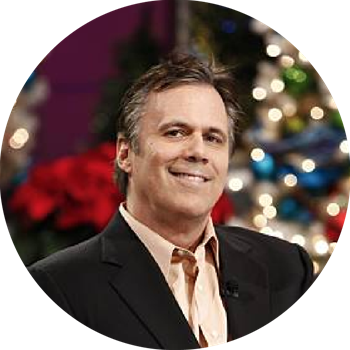 About Richard Roeper
Richard Roeper is a nationally syndicated columnist and film critic for the Chicago Sun-Times and the author of nine books. He is the recipient of the National Headliner Award as the best columnist in the country, and he has garnered numerous other awards over the course of his career. Roeper has hosted radio shows on WLS-AM, WLS-FM, WLUP-FM and WGN-AM in Chicago.
For nine years, Roeper was the co-host of "At the Movies," which eventually was titled, "Ebert & Roeper." Roeper has hosted a number of movie-related shows on Starz, Reelz Channel and DISH. For much of the last decade, Roeper has been the film critic for "Windy City Live" on ABC-7 in Chicago.
In addition to some 20 appearances on "The Tonight Show," Roeper has been a guest on "Oprah," "Nightline," "The Today Show," "Top Chef," "Entourage," "Live with Regis and Kelly" and dozens of other shows.
Podcast Sponsorships
To discuss advertising on The Richard Roeper Show, click the button below!
Ad Inquiries