"Every day is a gift, that's why they call it the present." -Mike Ditka
We welcome you to come with us on a journey as we discuss how making positive thinking and optimism a life habit that will help you accomplish what you desire, overcome adversity, persevere, and most importantly, be a happier person. We believe that what you think about will literally expand and materialize in your life.
If you are ready to step out from the crowd and become a
Professional Optimist
, this podcast is for you!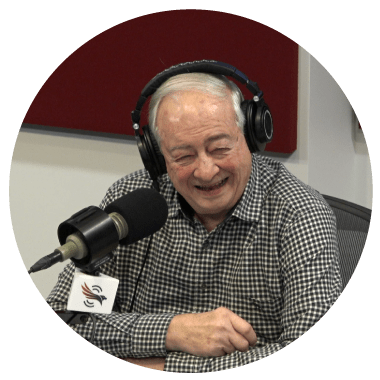 About Norb Svanascini
Norb Svanascini is a truly unique person. His gentle advice and insight about life and business has influenced many that have ever known him. Many people consider him to be like a modern day Mark Twain.

As the founder of Americaneagle.com, Norb has seen his family grow their business from five people in the basement of his home into a 700+ employee international company.

He has an unmatched knowledge about running successful companies, with decades of experience under his belt. Norb believes deeply that positive thinking can have a profound effect on people's lives. He is also the author of the book "Life's Harvest", a collection of stories and insights about life.
About Al Edwards
Al brings nearly 25 years of business experience to his role as a Sr. Content Writer at Americaneagle.com. He has written for a wide variety of industries, including construction, professional services, law, insurance, banking, consulting, health, senior living, finance, manufacturing, schools, non-profits, and governmental agencies.

He is the author of the book "Four Failures Who Changed the World: The Truth about Success and Failure", which explores the hardships, adversity, and notable failures experienced by four iconic Americans whose contributions have shaped our nation's history.
Sponsorships
To discuss advertising on The Magic of Positive Thinking, click the button below!
Ad Inquiries
Have a topic suggestion or looking to provide feedback? Reach out and let us know!