Life Insurance Company Undergoes a Redesign to Reflect Digital Transformation Journey
For over 70 years, Legal & General America (LGA), has been one of the country's leading life insurance companies providing customers of all types, from families to businesses, with dependable and affordable life insurance.
Challenges
After kicking off a company-wide digital transformation, LGA determined that a critical component of its success lies within its online brand experience. It needed an overhaul to delight visitors across the entire customer lifecycle – from engaging a first-time visitor to digitally supporting a customer inquiry. However, LGA's previous platform was not equipped with the necessary developer tools and digital marketing capabilities that would enable its marketing and IT teams to deliver a seamless customer experience. In all, LGA needed to deliver a better digital customer experience with a rebranded website and a robust keyword strategy – and the right tech tools to make it all happen.
Project
Platform
Expertise
Accessibility
Design
Digital Marketing
Web & Application Development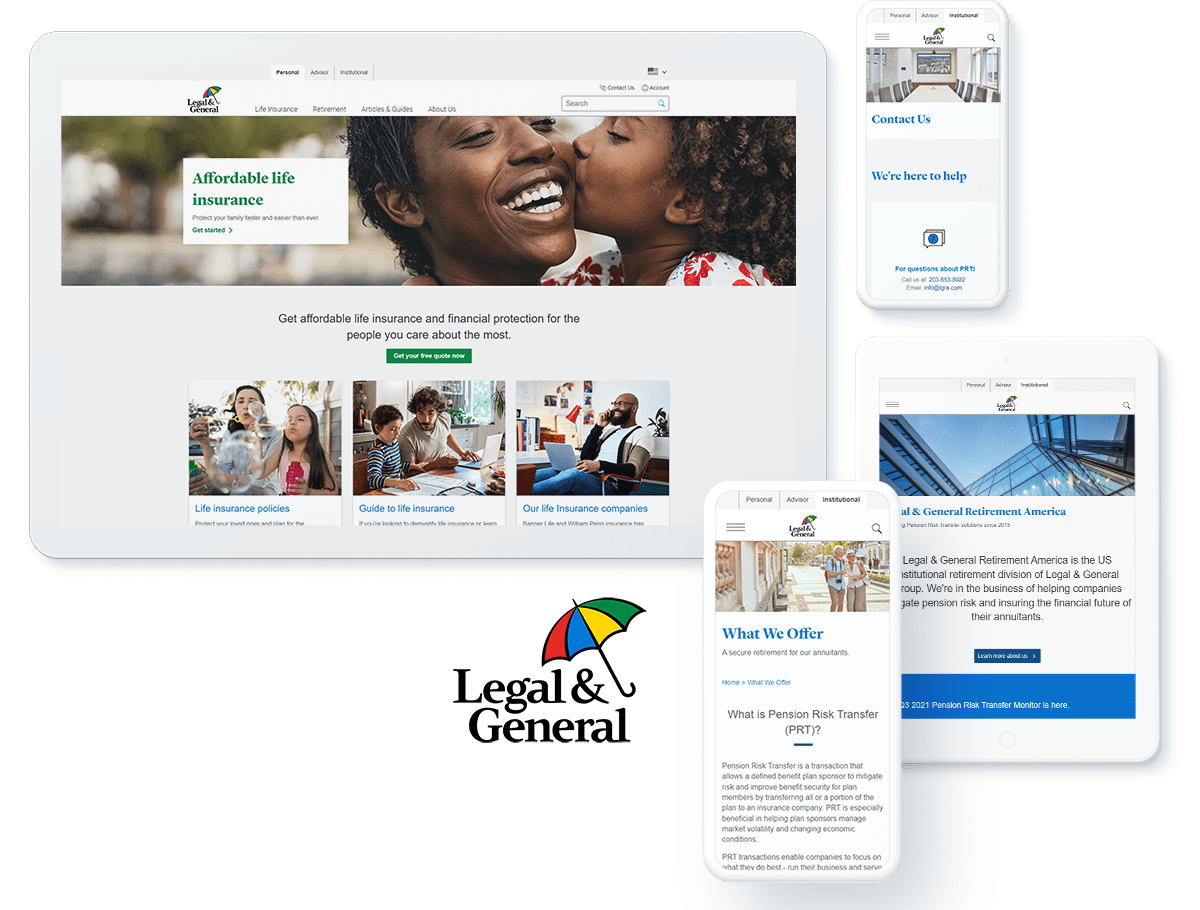 Solutions
To design a more modern customer experience, LGA turned to Americaneagle.com because of its comprehensive experience with Sitefinity implementations. The digital agency partnered with both Progress and LGA's own IT team to implement a new content and analytics platform that gives LGA new customer-focused features and a completely rebranded look and feel that reflects the different sensibilities of insurance advisors and customers.
Sitefinity Insight was also implemented so that LGA can learn about their different personas' behaviors and preferences. Through this feature, the company can give out specified information to new prospects and set expectations for all customers and advisors at the beginning of their buying journey.
Another feature highlight of the project is the integration of LGA's internally hosted APIs with Salesforce for Insurance, a digital life insurance platform. The integration now enables LGA to follow up with prospects easily and users can instantly request a quote for life insurance directly on the website.
Furthermore, Americaneagle.com recommended that LGA leverage Siteimprove to enhance the site's accessibility. Now, the IT team is able to create and work toward benchmarks to measure specific performance. Additionally, a search engine optimization (SEO) strategy was implemented to increase the number of users visiting the site as well as increase LGA's Google search ranking.
Legal & General America has seen positive feedback as a result of its partnership with Americaneagle.com. Thanks to new tools, digital marketing capabilities, and site architecture, LGA is able to serve the life insurance community to the best of its ability.
Results
34

%

Increase in Search Engine Keywords

27

%

Increase in Conversion Rates for Sales YoY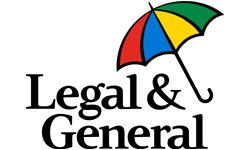 Americaneagle.com has been (and continues to be) a great partner in helping us deliver streamlined customer experiences. Throughout the entire project, the team went above and beyond to answer every question and provide solutions to ensure we were meeting our goals. I would highly recommend Americaneagle.com!