In today's digital age, having an effective and visually appealing ecommerce website is crucial for businesses to succeed. A well-designed website can not only attract potential customers but also improve their shopping experience, ultimately leading to increased sales and brand loyalty. However, creating a custom ecommerce website that stands out from the competition can be a daunting task.
To provide inspiration and guidance, we have compiled a list of eight custom ecommerce website design examples that showcase innovative approaches and can serve as a starting point for businesses looking to revamp their online presence.
Custom Ecommerce Website Design Examples
Here are eight examples of excellent ecommerce website designs that we hope provide you with a bit of inspiration.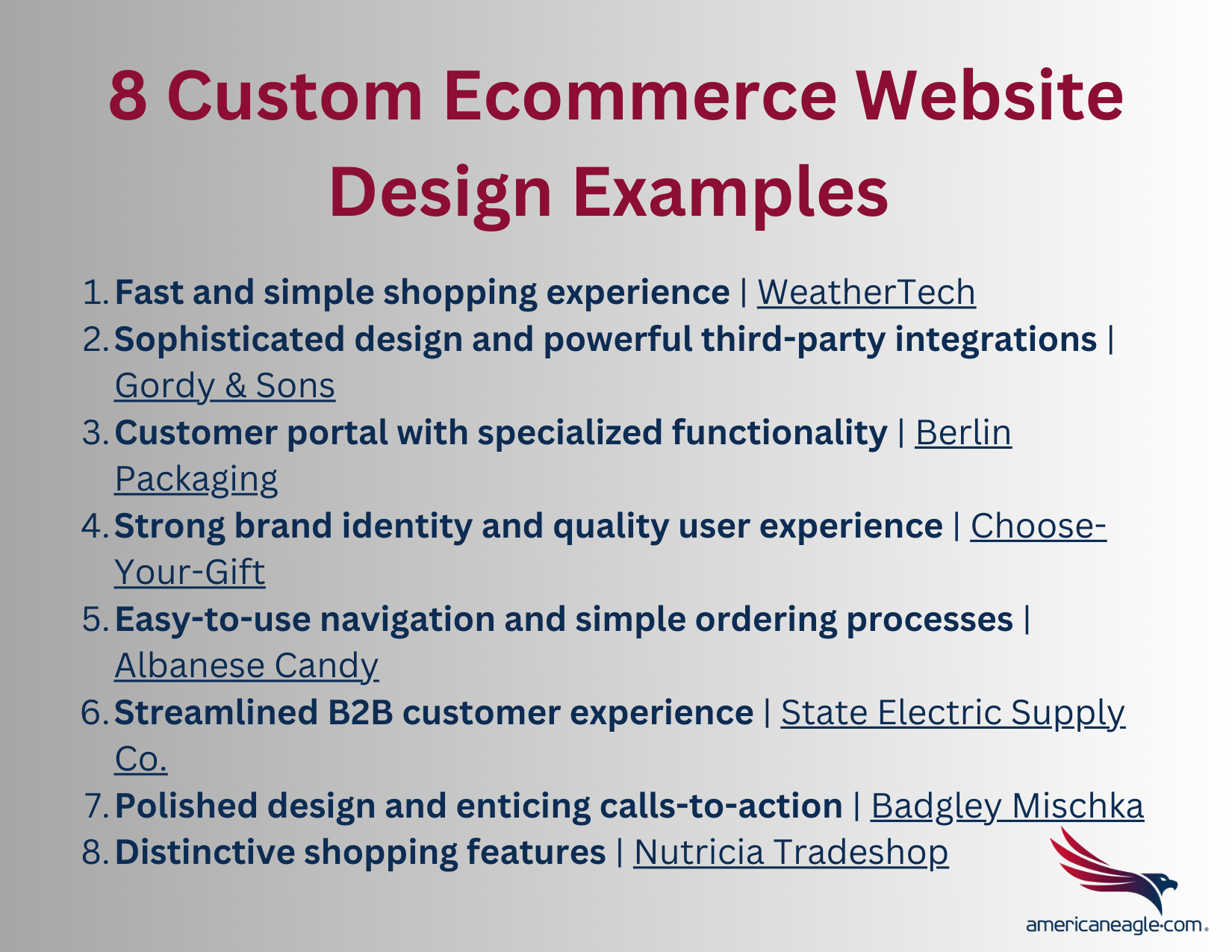 1. Fast and simple shopping experience | WeatherTech
As a company with a massive product catalog, robust ecommerce functionality, including navigation, is critical for success. WeatherTech's website is integrated with a navigation solution that enables users to search the exact make, model, and year of their car. Then, with a push of a button, they can browse through an array of products that fit the make and model of their car, streamlining each user experience through the entire shopping experience.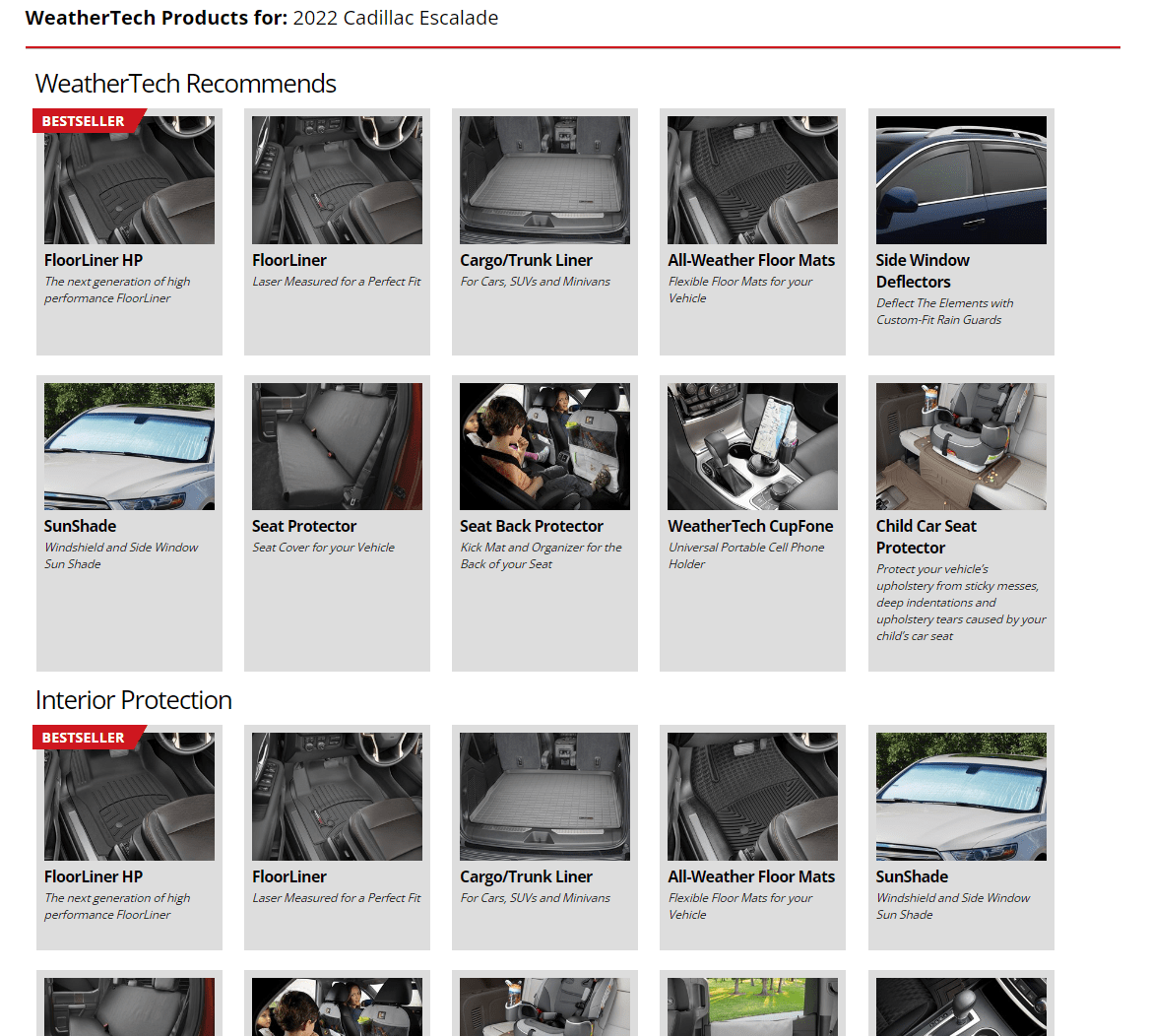 2. Powerful third-party integrations and sophisticated design | Gordy & Sons
The Gordy & Sons website lives on a powerful ecommerce platform that enables it to integrate third-party solutions and provide eye-catching designs to further enhance the shopping experience. Integrated with a graphical point-of-sale environment, Counterpoint, and inventory management system, Gordy & Son's website communicates seamlessly to ensure accurate, real-time data for orders, inventory, and customer details. Additionally, thanks to BigCommerce's robust editing capabilities, Gordy & Son's website features a modern, sophisticated design providing shoppers with an experience akin to being in-store.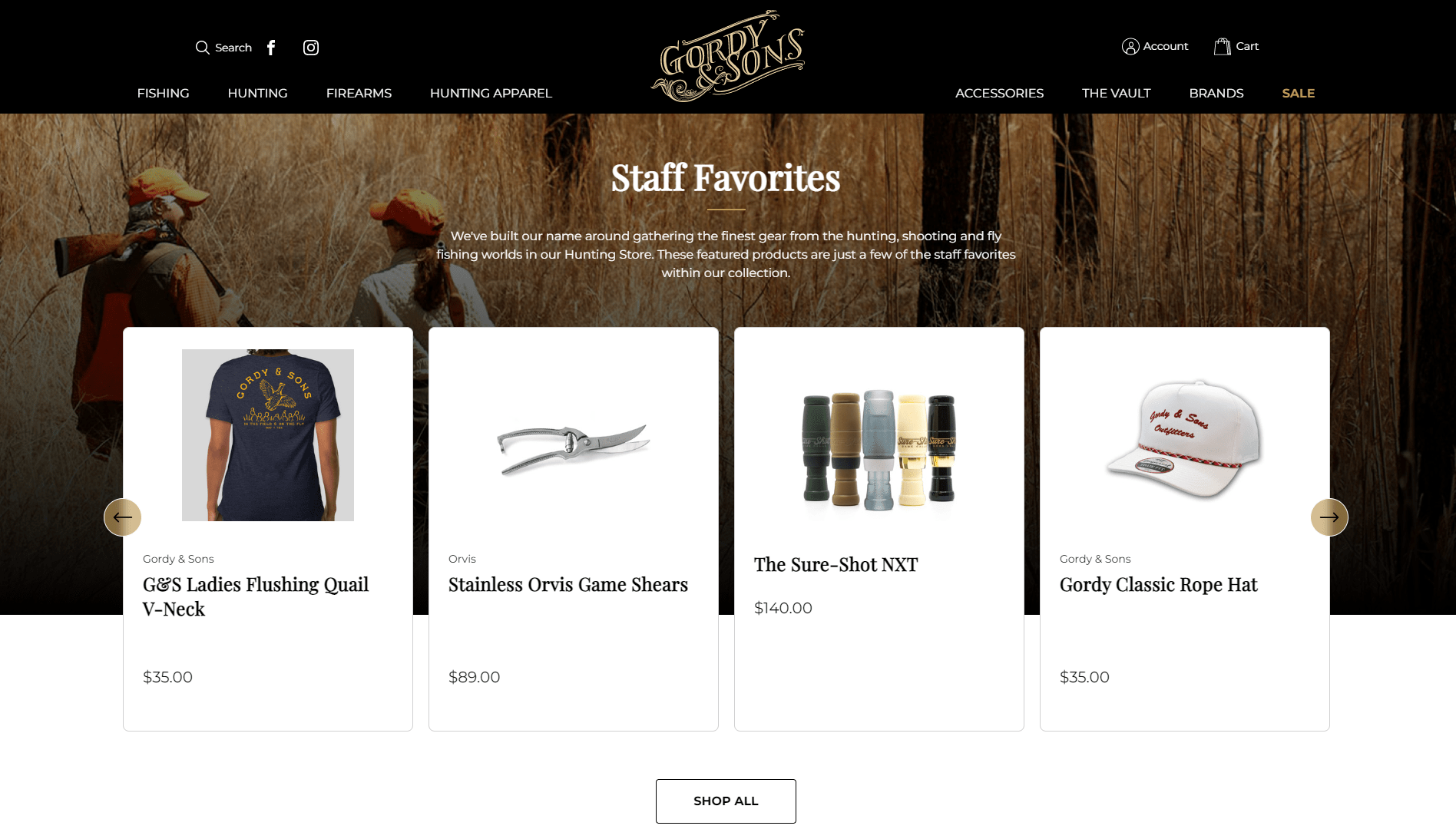 3. Customer portal with specialized functionality | Berlin Packaging
With a product catalog consisting of tens of thousands of items, Berlin Packaging needs specific functionality that provides a seamless and gratifying experience for both customers and behind-the-scene operators. To ensure that all products are presented with comprehensive technical specifications and details, Berlin Packaging employs customized inputs and specialized item attributes. Additionally, an exclusive ERP system has been incorporated into the website to facilitate real-time customer service tracking and maintain accurate inventory records on the site. A customer portal with unique features enables buyers to view their credit limits, account balances, and order histories.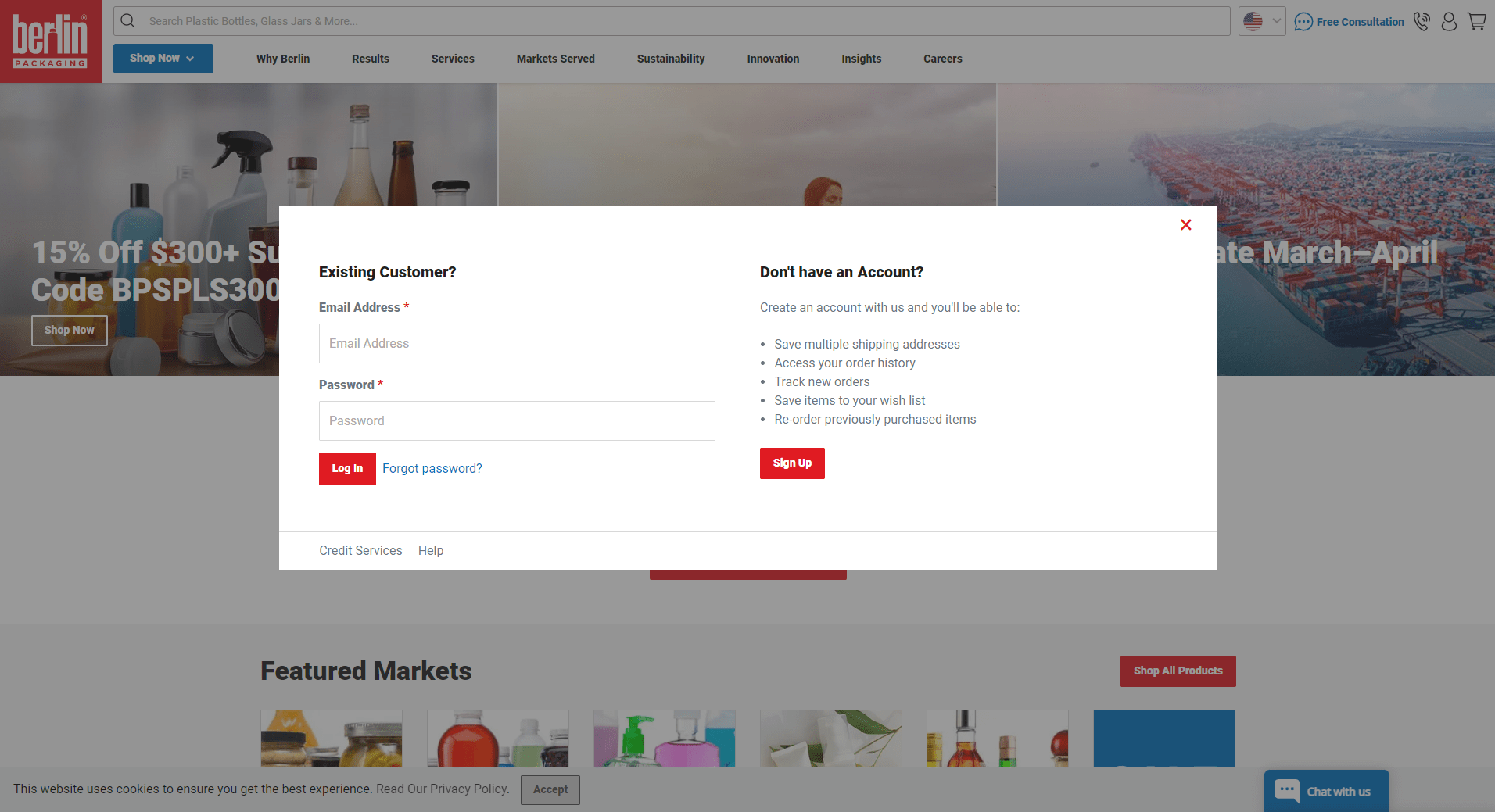 4. Strong brand identity and pleasant user experience | Choose-Your-Gift
Choose Your Gift (CYG) delivers gift-pricing programs to companies looking to acknowledge their employees which means branding and experience are top of mind. CYG's website features a strong brand identity thanks to a sophisticated color scheme and font consideration. The site also promotes easy navigation further improving the user experience for the corporate gift/plan purchase process. Additionally, the website provides a pleasant experience for users when choosing a product through a simplified checkout process.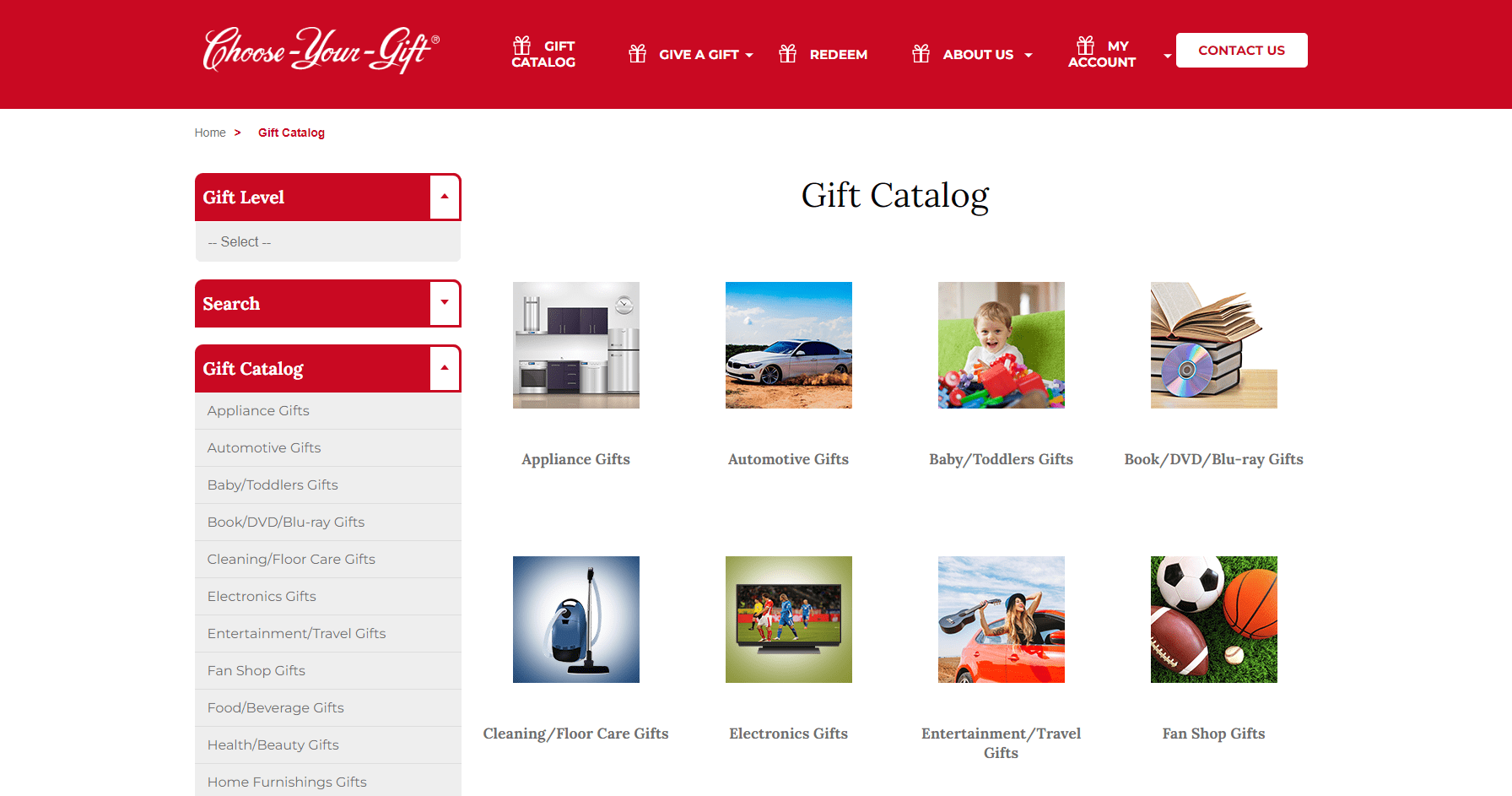 5. Easy-to-use navigation and simple ordering processes | Albanese Candy
Because it's an ecommerce company that ships products to countries around the world, online shopping functionally is paramount to Albanese Candy's digital success. To make the ordering process as simple as possible, product detail pages (PDPs) enable Albanese to showcase specific items as standalone products as well as in a parent/child display within the PDP. This personalized feature provides a user-friendly interface for customers to effortlessly browse Albanese's vast product offerings.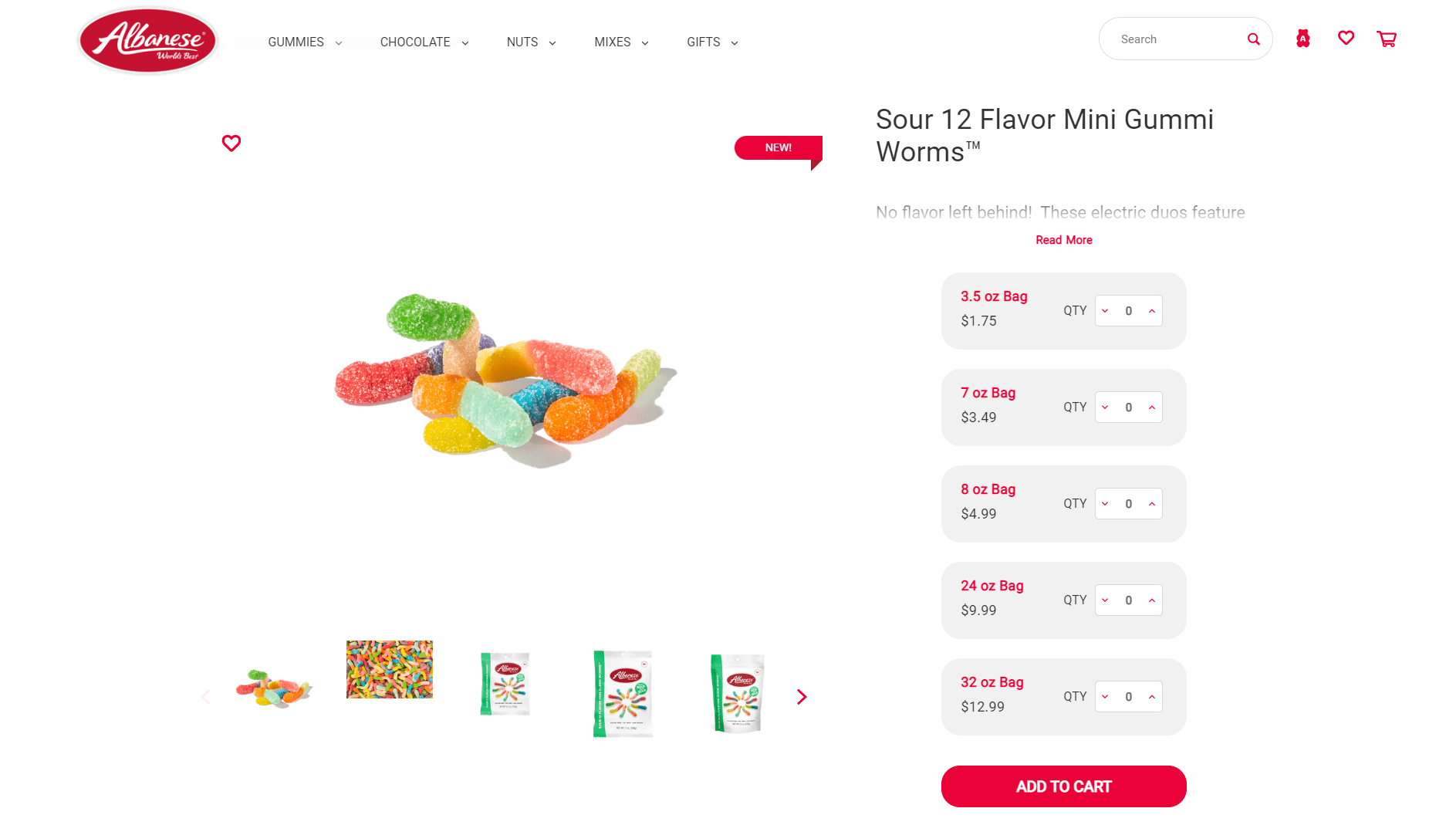 6. Streamlined B2B customer experience | State Electric
From shopping lists to special price requests, State Electric's website features a variety of tools to enable a streamlined customer experience. A parts configurator is linked to the website to enable the creation of bespoke products. Moreover, the State Electric team utilizes the news and events tool to keep customers informed about the latest company developments. The website is fully integrated with State Electric's Infor ERP system, allowing customers to access all Infor features by logging into the 'My Account' section of the site. In addition, through single sign-on integration with Billtrust, customers can effortlessly view and pay their invoices online.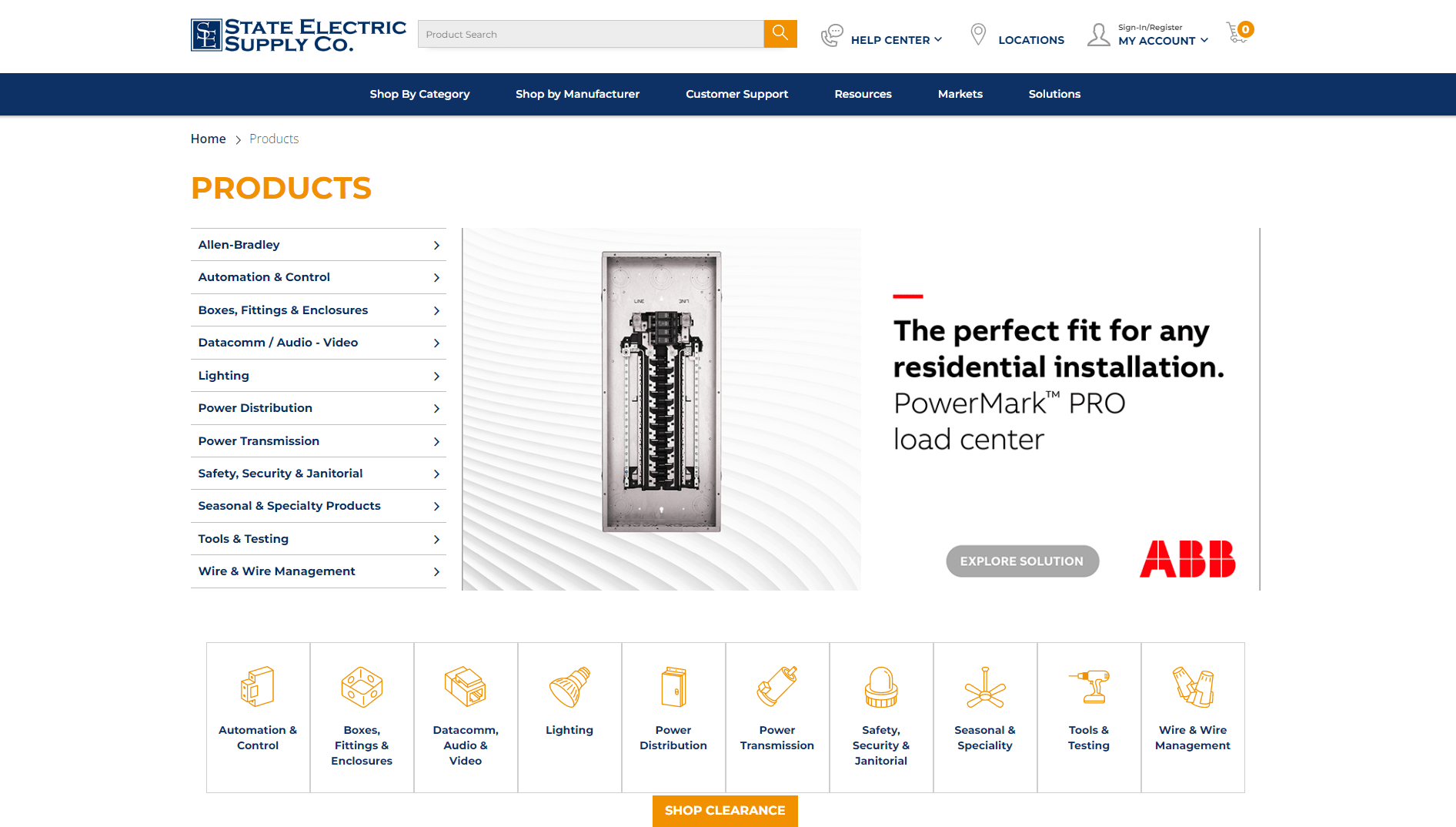 7. Polished design and enticing calls-to-action | Badgley Mischka
Badgley Mischka creates cutting-edge designs across the shoe, apparel, and accessories spaces and has a number of stores around the world. The designer store is known for the polished and elegant experience it provides customers as soon as they walk through the door. So, in order to grow its presence online, Badgley Mischka redesigned its website to provide that same in-store experience, digitally. The result is a stylish, glamorous website with plenty of calls-to-actions, such as "Explore New Arrivals" or "Experience Our New Season," located throughout each page to entice customers to continue browsing.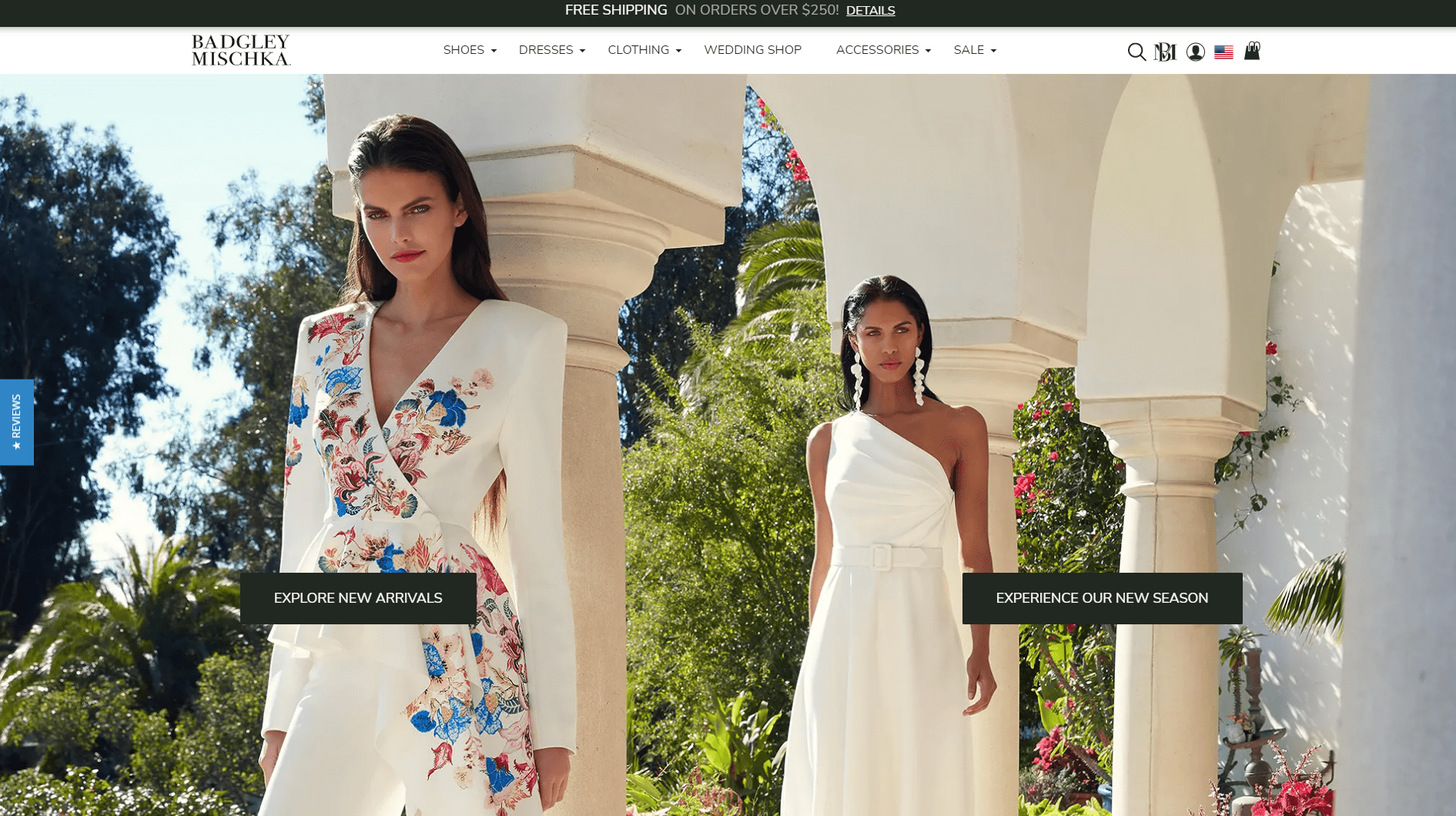 Nutricia Tradeshop provides customers a significant amount of support throughout the entire purchase lifecycle. To accomplish that level of support, Nutricia's website is integrated with an advanced ERP (enterprise resource planning) system as well as various APIs for customer creation and inventory updates. Through a login page, customers are able to sign up for portal access which includes a homepage dashboard and a "My Account" functionality to access orders, invoices, shipping updates, order history, and more. These features enable an unparalleled shopping experience.
Partner with an Expert Ecommerce Design Agency
A successful ecommerce website requires more than just an online storefront. It needs to provide an immersive and user-friendly experience that engages customers and builds brand loyalty. Custom website designs help businesses stand out from the crowd and create a unique online presence that aligns with brand identity. The eight custom ecommerce website design examples presented in this article are among countless possibilities available. By taking inspiration from them and incorporating a unique style, businesses can create websites that meet their needs and surpass customers' expectations.
Americaneagle.com is an expert ecommerce design agency with more than 25 years of experience. We've designed and developed robust functionality for hundreds of B2B and B2C businesses looking to boost their online shopping experiences.
If you'd like some guidance on how to choose the best ecommerce partner for your business, check out our article: "How to Choose the Right B2B Ecommerce Partner."
---
About Author
---