Website Accessibility Standards from WCAG
What is WCAG?
WCAG is an acronym describing the Web Content Accessibility Guidelines that are developed, tested, authored and distributed by the World Wide Web Consortium (W3C). These are the most prominent digital accessibility standards used in the world today.

W3C is the leading standards-making body for the Web. W3C develops the Web standards HTML, XML, CSS, and more. W3C ensures international development of standards as well as their testing and review from a diverse range of stakeholders. The Web Accessibility Initiative (WAI) is led by W3C. WAI works with individuals, businesses, and organizations throughout the world to develop specific strategies, guidelines, and resources to help make the Web accessible to people with disabilities.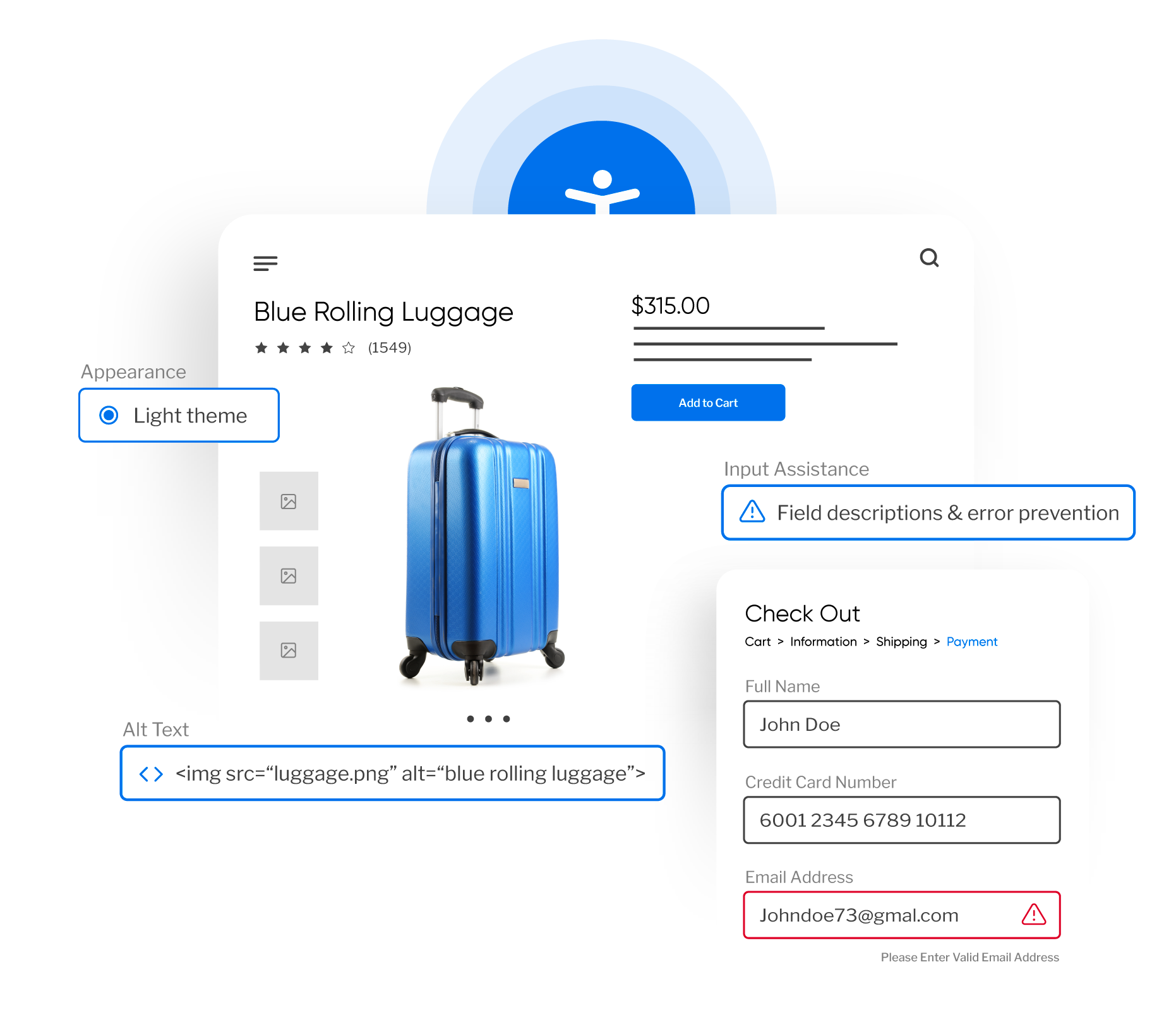 History of WCAG Releases and Updates
WCAG, widely regarded as the international standard for web accessibility, were first released in 1999. The guidelines aim to improve the accessibility of web content, websites, and web applications across all digital devices for people with a wide range of disabilities, including auditory, neurological, physical, speech, cognitive and visual disabilities. WCAG improves all peoples' ability to perceive, understand, navigate, and contribute within the world wide web.

WCAG 2.0 was published on December 11, 2008.
WCAG 2.1 was published on June 5, 2018.
WCAG 2.2 was published on October 5, 2023.
WCAG development has been consistently organized within four principles. For each principle, there are testable success criteria that validate three levels of compliance: A, AA, and AAA. Level A is the minimum level of conformance. Level AAA is the most inclusive level of performance.
1. Perceivable
Provide text alternatives (alt text) for non-text content, such as images and videos.
Provide captions and transcripts for narrative multimedia content.
Ensure content is responsive, adaptable and can be presented in different ways, like dark mode or increased font size, for example.
2. Operable
Ensure that all functionality is accessible using only a keyboard (no mouse necessary).
Provide ample time in motion graphics and other content with a set timeline so that users can successfully read and interact with that content.
Avoid content that could cause seizures or physical reactions.
3. Understandable
Make your website's text readable and understandable.
Use clear, consistent and predictable navigation mechanisms.
Provide input assistance, field descriptions and error prevention for forms.
4. Robust
Maximize compatibility with current assistive technologies.
Test to ensure your website can be accessed and used by a wide range of technologies.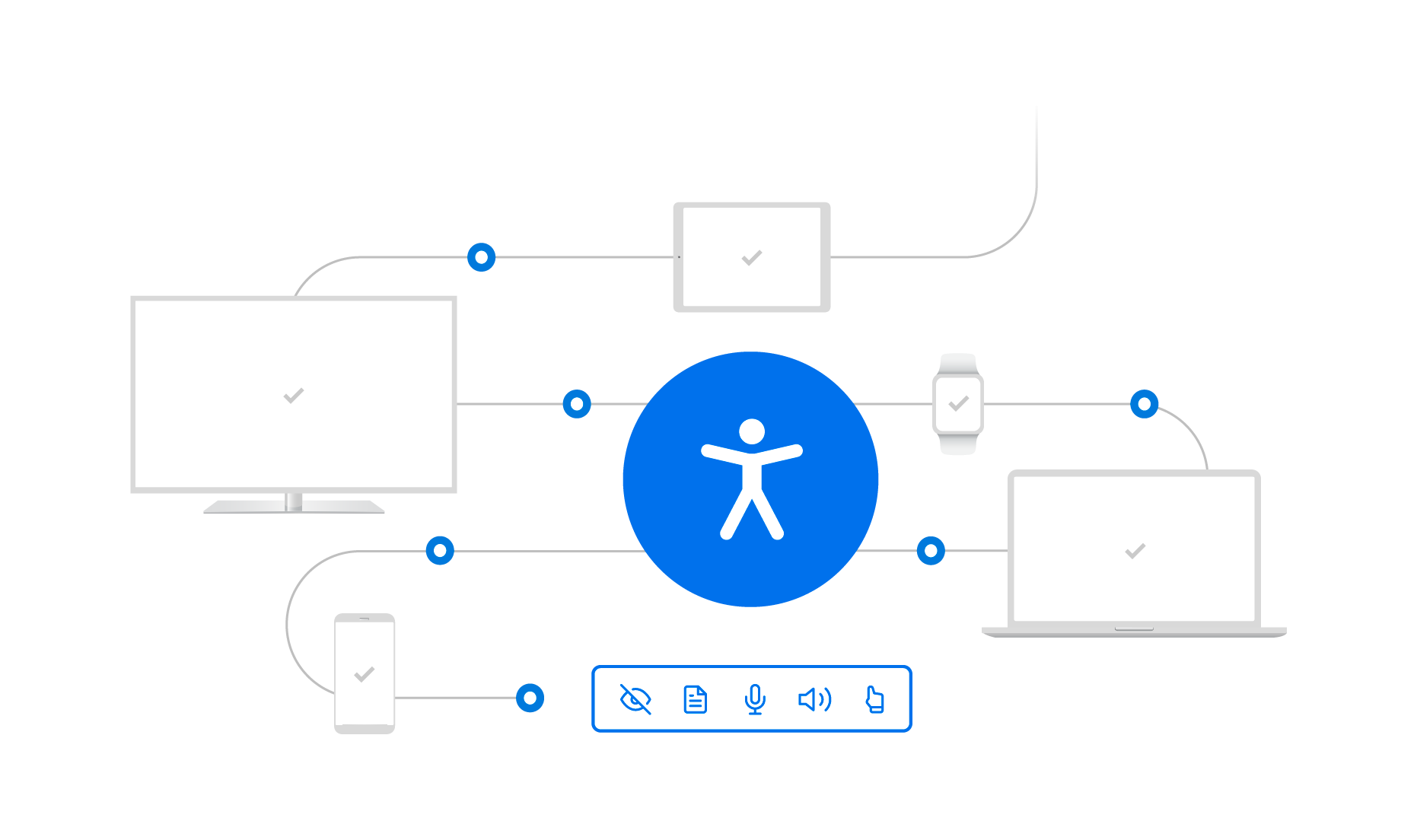 WCAG Provide Benefit to All Internet Users
The guidelines are helpful to all internet users. In addition to helping those living with disabilities, they improve usability across an array of connected devices, such as mobile phones, tablets, smart watches, smart TVs, and more. Situational limitations, such as high sunlight or high noise environments, are also minimized by effective WCAG compliance. The same can be said for ability changes due to aging. Some people may also experience "temporary disabilities," like lost eyeglasses or a broken arm, and benefit from WCAG.

Improved WCAG compliance has also been found to improve search engine optimization (SEO). Inclusive consideration requirements of WCAG have direct impact on search engine results pages (SERPs).
Enhance Your Web Accessibility: Uncover Essential Answers to Web Content Accessibility Guidelines Below