Americaneagle.com works with Kentico and our clients to provide the best Kentico implementation solutions based on current site performance, competition, technical requirements, and strategic goals. If you're considering a website implementation, it's important to understand that the process can come with significant risks of cost and disruption to ongoing business operations and performance. However, the reward of working with a highly skilled agency to redesign or implement your website is massive because we have the experience and skills to mitigate risk and provide you with a high-quality implementation. It is important to choose a partner that is familiar with the product of your choice. This will significantly lower your risk and build a fruitful partnership with an agency that can guide your business on the right way to use Kentico for your organization.
What is a Kentico Gold Partner?
A Kentico Gold Partner is a title given to web development agencies that have achieved a high level of expertise in working with Kentico.
Americaneagle.com is a Kentico Gold Partner, meaning that we are a top-tier partner in the ecosystem and have met specific criteria and requirements set by Kentico. These include technical proficiency, certified developers, client success, quality and innovation, collaboration, and a commitment to the growth and improvement of the Kentico platform. This status demonstrates our high level of credibility, competence, and dedication to delivering the highest-quality solutions to our clients using the platform.
One of the most critical pieces of this status is the 'Partner Quality' audit requirement that dictates Americaneagle.com submit custom and complex web builds to Kentico for review of quality, best practices, and general product usage. Americaneagle.com has been through several of such audits and is proud to have passed them each time to maintain Gold status as a partner within the Kentico ecosystem.
Risk Levels of Different Kentico Implementations
Kentico Website Reskin
A Kentico website redesign is one of the simpler implementations, and usually consists of a new look while keeping the text, page structures, navigation, and content mostly the same. While this may allow for gains in performance in search engines, accessibility scores, and overall user experience, it is a low risk implementation and often used to create a modern and appealing look for a website without much alteration to the technology that powers the site.
Kentico Website Redevelopment: Experience Lift & Shift
Redeveloping your website on Kentico changes the functionality and code of the website, which can include adding new sections and enhancements that are important to business goals, such as a store locator or new blog section. This implementation can occur with or without altering the look and feel of the website and comes with significantly less risk than a full restructure and redesign of the website.
Full Website Restructure & Redesign
A full website redesign and restructure affords the greatest opportunity for improvement, but also comes with the greatest risks. Your website's current performance and competitor analysis should be thoroughly reviewed and leveraged to determine if this is the best option for your team. It is important to have a great information architecture strategy, SEO, project management, front-end development, programming, and more for a successful implementation of a full website redesign and restructure on Kentico. Americaneagle.com offers transparency into our project operations during our sales process to detail how we work as a team, and alongside your team, to have the most successful Kentico implementation.
Kentico Hosting Migration to Americaneagle.com
We also develop and support existing Kentico websites through digital marketing or web development, which involves migrating your existing Kentico website to Americaneagle.com hosting and development environments, posing a low risk to business operations.
Key Risks to Kentico Website Implementations
Lifetime Cost and Cost Overruns
When it comes to website redesigns, it's important to understand that it can be a significant investment, especially for large websites. This means that you need to carefully budget and understand the lifetime cost of the website to ensure that you get the best possible value for your money. A strong partner will help you understand the return on such an investment.
Poor Functionality Outcomes
After months of your website being developed, some functionalities may not be working as they should. This could be due to the project being rushed or functionalities not being given enough attention to the point where features actually declines in quality and capabilities. Americaneagle.com will actively work with your team to define functional requirements for your Kentico project. This ensures continuity and quality throughout the process.
Time to Deployment
If your website is going through a redesign, it's important to set realistic expectations for the timeline of the project and understand that it can be a time-consuming process. You should also be prepared for unexpected delays. Some of the major risks for these projects include content, design review, and client stakeholder attention. Americaneagle.com will work with your team to set realistic timing goals that deliver value to your team without sacrificing quality.
Disruption to Business Operations and Performance
The website redesign process can disrupt your business operations, especially if you don't plan ahead prior to the project starting. If your website is going to go through a redesign, it is important to clearly communicate with your customers about the upcoming changes and ensure that your website is still accessible and functional during the redesign process. Additionally, it is important to plan deployment around important business needs but create contingencies to ensure business continuity.
Negative SEO Impact
If your website redesign isn't done correctly, it may have a negative impact on your search engine rankings. This makes it imperative to work with experienced SEO professionals to ensure that your new website is optimized for search engines. We recommend a cadence of scanning and review to ensure there is no regression when evaluating SEO post-launch.
Poor User Experience
A website redesign can alienate your users if the new design isn't user-friendly and intuitive. Therefore, you need to be sure to test your new website with users prior to launch in order to ensure that it is easy to navigate and seamless.
Benefits of Implementing with a Kentico Gold Partner
Working with Americaneagle.com, a Kentico Gold Partner, can reduce risks and improve outcomes during any sort of Kentico implementations. Leverage a highly skilled team of Kentico developers, strategists, marketers, programmers, server and support teams that can work with you to create a successful Kentico solution.
Kentico Gold Partner Expertise
Kentico Gold Partners have a deep understanding of the Kentico platform and the latest technologies, as well as a high level of knowledge due to completed extensive training and certification programs.
Kentico Development Experience with a Proven Track Record
Americaneagle.com has over 25 years of award-winning experience in ecommerce, website design, development, support and hosting. As a Kentico Gold Partner, we have a proven track record of leveraging the best-in-class functionality of the Kentico platform to create successful solutions for our businesses of all sizes and industries.
24/7 Kentico Gold Partner Support
Kentico Gold Partners offer a wide range of support services to help businesses get the most out of their Kentico investment. Americenagle.com is a Kentico Gold Solutions and Hosting Partner, providing 24/7 support, emergency development support, and secure managed hosting.
Americanagle.com: Your Long-Term Kentico Partner
Americaneagle.com is privately held, family-owned business that was founded in 1978 as a software and application development company. We are a long-term Kentico partner that has continuously adapted to the changing website ecosystem over the last 25 years. We are here to support your business with the experience to avoid pitfalls and create the vision of what is coming next in the digital world.
"The relationship that has cultivated between Kentico and Americaneagle.com has proven to be successful for both ends of the partnership. Together, with platform and implementation expertise, we drive dynamic and engaging digital experiences for our clients of all size and industries and their end users. We're proud to be a Kentico Gold Solutions and Hosting Partner providing an unprecedented solution that enables our customers to continually grow their business."
Jerry Boduch, Director of Partnerships
Americaneagle.com, US
Source: https://www.kentico.com/partners/partner-success-stories/americaneagle
Examples of Successful Kentico Website Implementations by Americaneagle.com
Here at Americaneagle.com, we provide top tier Kentico development services for our clients across industries. Some of our many success stories include Warner Pacific, YMCA of Metropolitan Chicago, and TowneBank.
Warner Pacific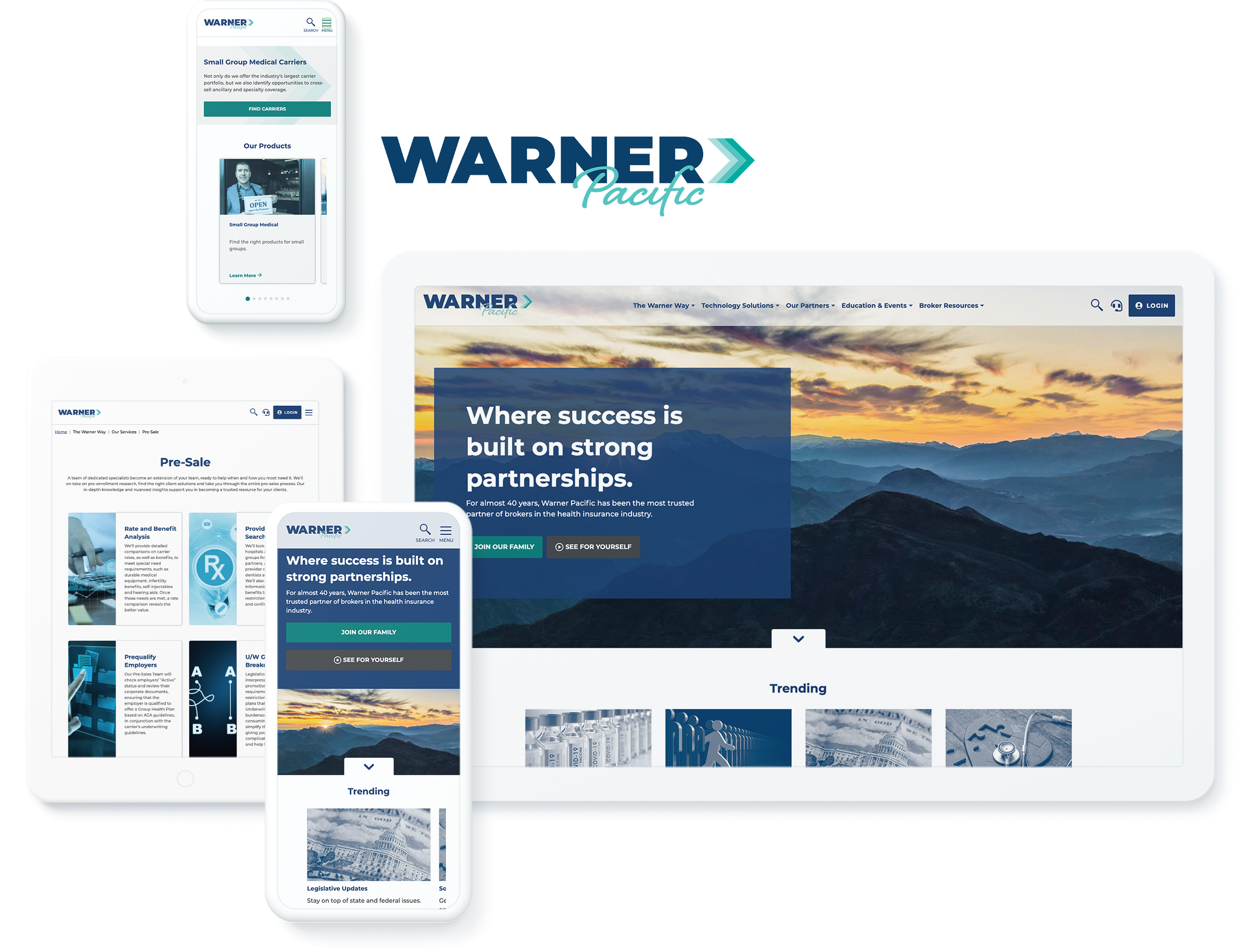 Warner Pacific was looking to update its primary legacy site, which had grown outdated from a user experience and technology platform. The site was utilizing a generations-old version of the Kentico platform, making the site difficult to navigate. This project involved the complete redesign and implementation of a new website that included design, development, SEO, content writing, and deployment support. We delivered this project within a six-month timeline, and the new site has welcomed more visitors, created more engagement, and cultivated more business than ever before. Learn more about this Kentico redesign and implementation.
YMCA of Metropolitan Chicago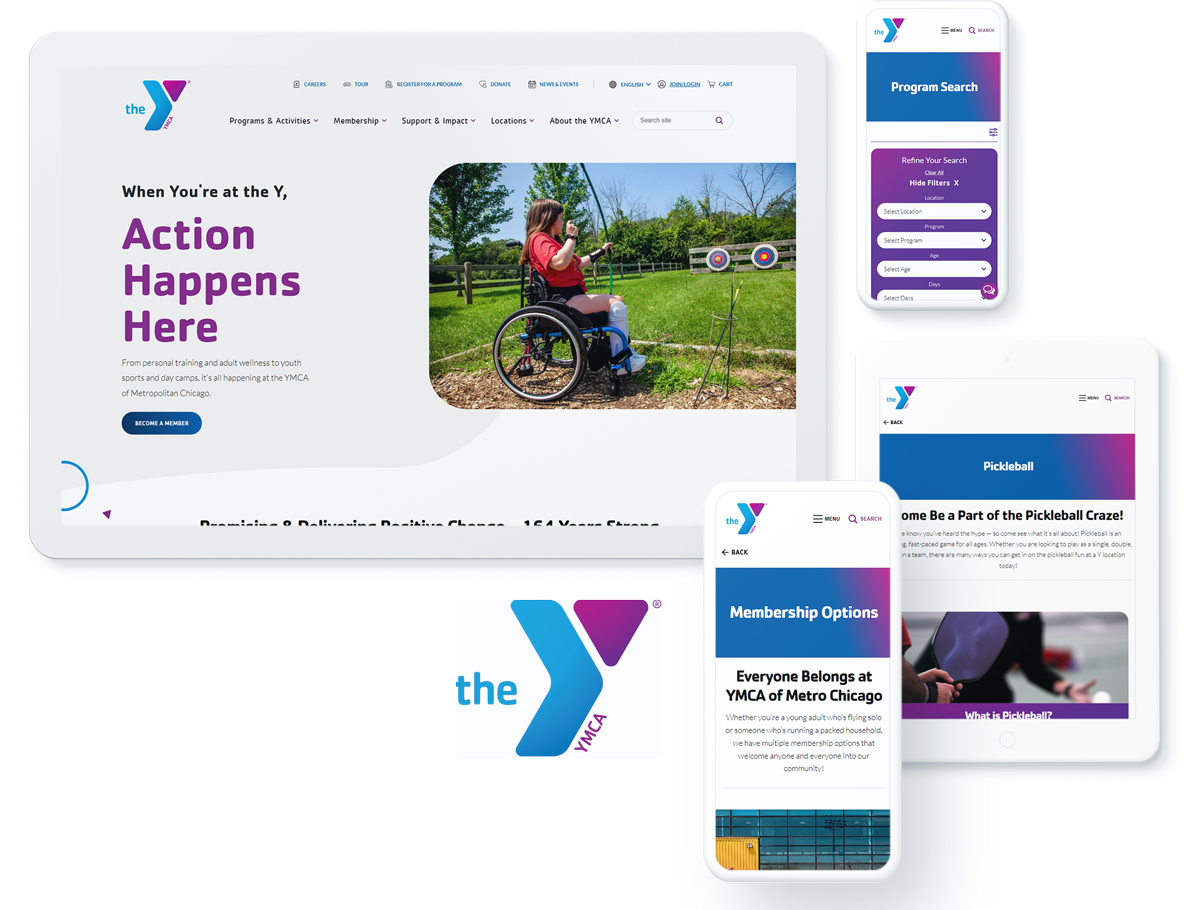 YMCA of Metropolitan Chicago's (the Y) website was quite outdated and had a poor overall digital experience. The association was looking to digitally transform its site in order to better serve its audience and communities in accessing program and membership information. It was also looking to fill its need for a content management system (CMS) that was easy for staff to navigate and included options to customize the public-facing site while maintaining consistency. Because the Y emphasized the need for an easy-to-use CMS, Americaneagle.com recommended the Kentico platform. This project consisted of four phases, and the result was a user friendly, beautiful website that has immensely improved the user experience on the website. Explore the case study to learn more about this Kentico digital transformation.
TowneBank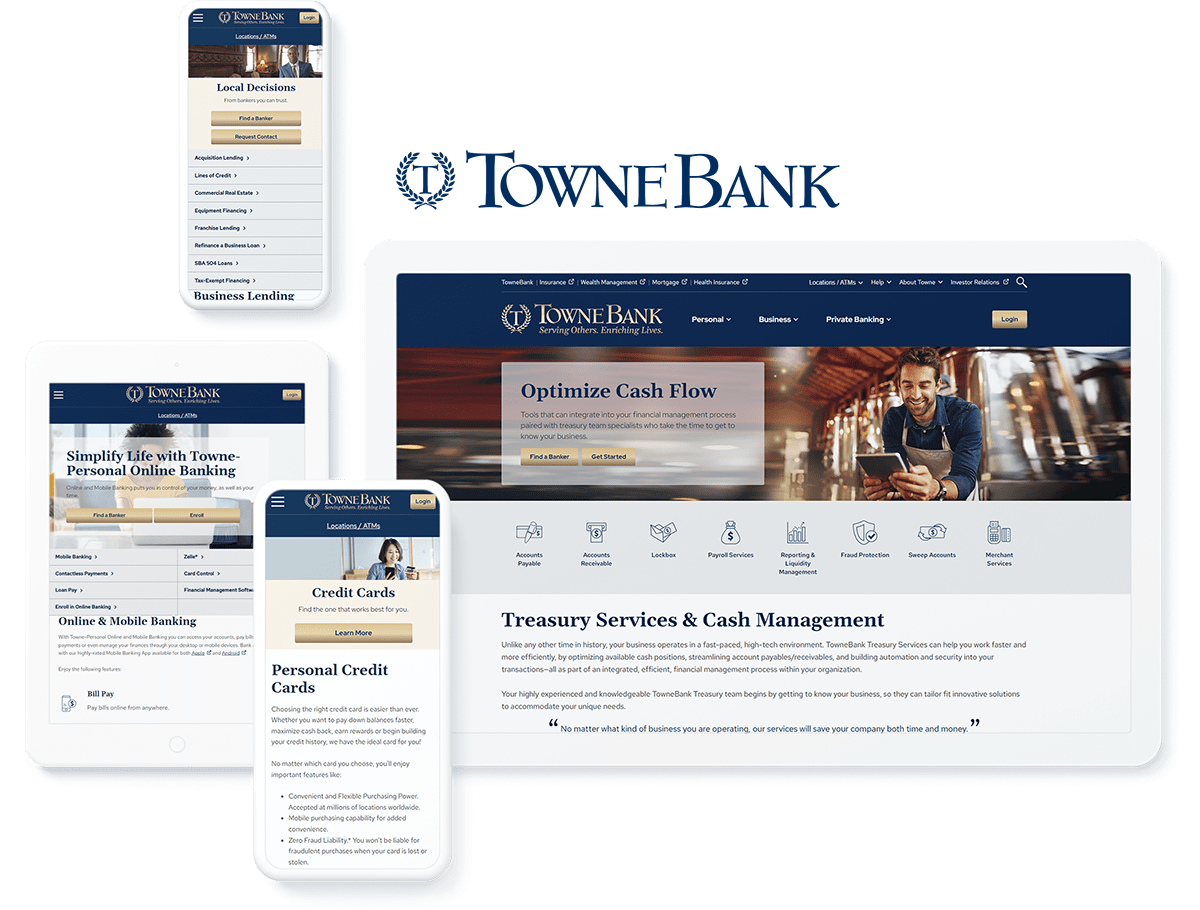 TowneBank was looking to move away from its previous CMS provider to Kentico due to cost efficiency and usability. It was also looking to create a more modern overall design while still maintaining the original brand look and feel. In order to achieve this, Americaneagle.com migrated TowneBank's site to Kentico and implemented a variety of features to enhance the website's functionality and user experience. These features include a location search and the ability to create custom location content to ensure users receive the most accurate information for the location they need. Through various features and third-party integrations, the user experience on TowneBank's website has been significantly enhanced and is more easily able to lay down the ground work for in-person conversions. If you're interested in learning more about this Kentico migration and implementation, visit the case study page.
Key Benefits of Working with Americaneagle.com: A Kentico Gold Partner
When you work with a Kentico Gold Partner for website implementations, you have access to a team of people who are highly skilled and experienced with the Kentico platform. Not only could this expertise help mitigate the risks that can come with website implementations, such as loss of functionality, but can also provide you with the highest quality Kentico solution. Here at Americaneagle.com, we take pride in our ability to provide Kentico solutions that work for our clients, creating beautiful websites that take user experience to the next level. Contact Americaneagle.com today to learn more about how we can help you with your Kentico website implementation.

---
About Author
---