It was a privilege to attend the numerous Sitecore events in Minneapolis. I had great pleasure meeting the Sitecore MVP community at the MVP event, as well as some more developers and enthusiasts at Sitecore DX and SUGCON North America. It was very nice to see people, chat with them, learn something new, and share some MVP secrets.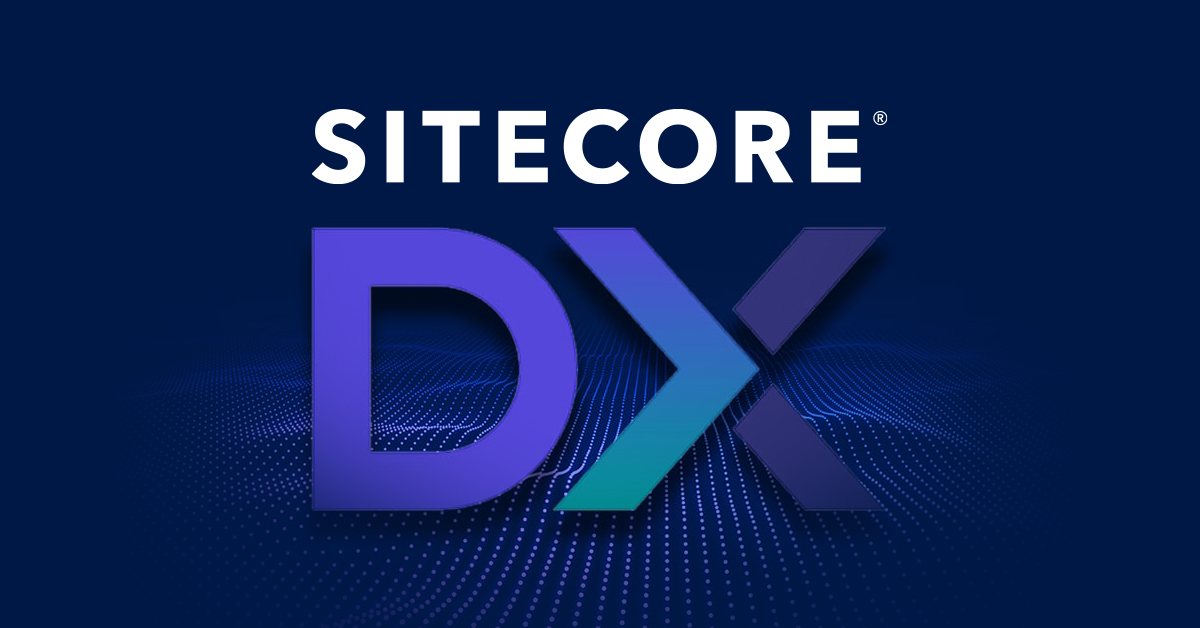 Here are my key takeaways from the 2023 Sitecore DX conference in Minneapolis.
Sitecore CEO's Vision for the Future
In the keynote of the Sitecore DX event, Sitecore CEO Steve Tzikakis hit on three key points:
Disrupt
Innovate
Accelerate
Steve encouraged us to go to composable, as it is the need for the future. He explained that XM Cloud is a pure SaaS (software as a service) product. It's fast and secure, with no upgrades needed, no need for disaster management, and no need for backup – enabling companies to focus on what they do best.
Sitecore Unveils XM Cloud Plus and Sitecore Accelerate
There were several exiting announcements at Sitecore DX Minneapolis, including the unveiling of two new products: XM Cloud Plus and Sitecore Accelerate.
XM Cloud Plus
XM Cloud Plus is an extended digital experience solution that brings together content management, artificial-intelligence (AI)-powered search, personalization, customer data management, and analytics. It's essentially a bundle of content management + Search and Personalization together.
A special thing to note is that XM Cloud Plus is designed for Sitecore XP customers. So, it is for XP customers who are ready to go on the cloud using a product combination.
Sitecore Accelerate
Sitecore Accelerate is for companies that often retain on-premises solutions due to the perceived difficulty of moving to the cloud. To address this, Sitecore has launched Sitecore Accelerate, a dedicated program to guide Sitecore XM and Sitecore XP customers to either XM Cloud or XM Cloud Plus and XC customers to OrderCloud. Sitecore Accelerate gives teams the knowledge, resources, tools, and human support needed to unlock the full potential of a SaaS-based future.
Emphasis on Artificial Intelligence (AI)
Sitecore emphasized the need for AI in today's ever-changing digital landscape. In Sitecore Search, Discover, Content Hub DAM, and Content Hub One, an AI feature will now be built in out-of-the-box. So, search will be more robust and easier to use for end users, and it is already implemented as well in existing Sitecore Doc websites. Additionally, new generative AI features were announced that enhance content creation, management, and delivery of digital experiences.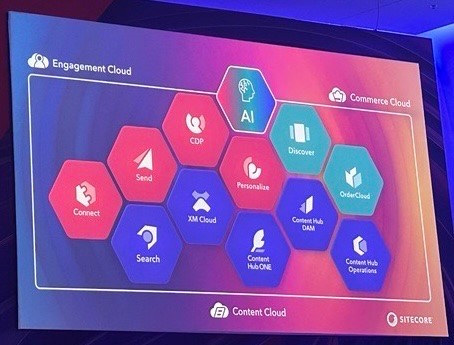 Content Hub Upgrades
The Content Hub upgrade is without versions now, it will upgrade automatically without affecting anything in our day-to-day work. So, we don't need to worry about upgrading and having the new features, everything will be there automatically.
Introduction of XM Cloud Forms
Sitecore also announced that they are releasing XM Cloud Forms.
With Sitecore's intuitive, drag-and-drop form builder, creating forms is easier than ever before. You can quickly create any form for seamless workflows and add powerful field validation, conditional logic, and multi-page experiences for all your data collection needs.
Also, you can capture form submissions and export them for analysis, or trigger journeys in other MarTech platforms, based on various events, such as when a member joins your email list.
XM Cloud Forms can then be rendered in any web front-end whether powered by Sitecore or any other CMS, meaning that you're able to build once and use it everywhere.
However, it will not have multi-step forms and custom fields feature in this release.
Continued Support for XM/XP
Sitecore also stated that they will be releasing the Sitecore 10.4 XM/XP version as well, so they will continue supporting XM/XP features.
Need Help with Your Sitecore Project?
If you're inspired by the innovations and advancements discussed at the Sitecore events, it's time to consider partnering with a leading Sitecore development company. At Americaneagle.com, we have a team of experts dedicated to harnessing the full potential of Sitecore for your business. Let us help you navigate the digital landscape and create unparalleled experiences for your audience. Contact us today and make Americaneagle.com your trusted Sitecore development partner.
Looking to dig deeper into Sitecore development? Check out Americaneagle.com Studio's podcast series, the Sitecore Water Cooler. Hear from an array of Sitecore experts on the latest product offerings, trends, and solutions.
---
About Author
---