Portillos Site Now Features idev CMS, Responsive Design, and Exceptional Graphic Design
Portillo's Restaurant Group is one of Chicago's most famous restaurants featuring Chicago-style hot dogs, italian beef, and some of the best ribs in Chicago. It is also recognized as the Midwest's largest privately owned restaurant group. Portillos and Americaneagle.com first began their partnership in early 2001 and since then have worked continuously on creating and maintaining a site that is representative of one of Chicago's most beloved restaurants.
Challenges
Portillo's needed a website overhaul. Multiple platforms were being used, causing inefficiencies as well as a clunky user experience on the front end. Additionally, their reporting needs to facilitate planning and prep work at the store level were not being met by their online ordering platform's reporting capabilities.
Platform
Industry
Ecommerce
Food & Beverage
Expertise
Responsive Design
Web & Application Development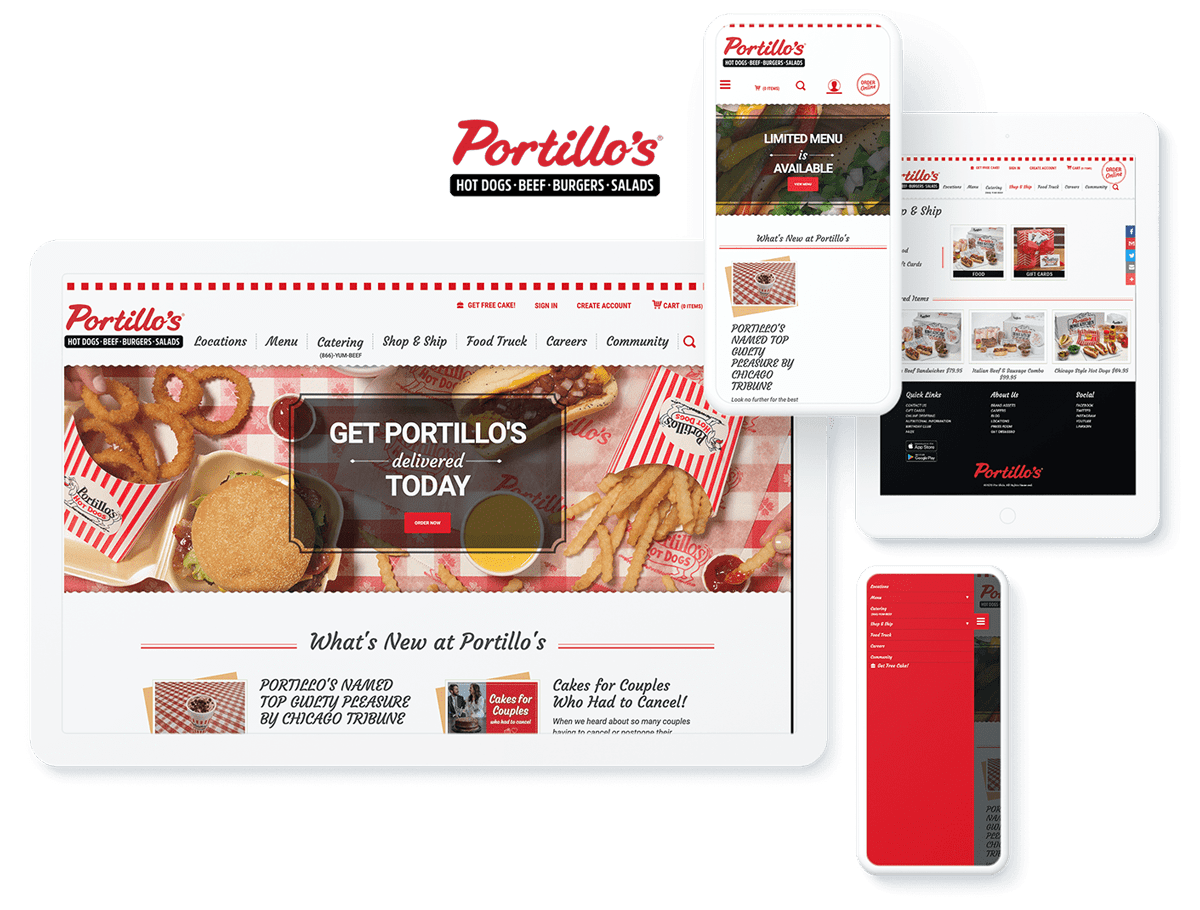 Solutions
Americaneagle.com developed a solution that streamlined Portillo's operations online. The central e-catering system is integrated with all of the Portillo's locations for in-store pick-up of catering orders as well as a delivery option. Additionally, multiple systems were integrated to get a better view of Portillo's customers, from email subscribers, web users, and phone-in sales, to increase engagement across all channels. In addition, the team set up an API endpoint to act as a relay, with all order requests coming through our system.

As Portillo's has expanded their online presence for online order for in-store pickup and delivery, they have also seen continuous growth in profits lost due to fraudulent credit card use. As such, we integrated the portillos.com site with Kount to reduce fraud related to their shop-n-ship and catering orders. This allowed us to develop custom logic to identify the source of the order, as well as the location the order will be sent to when applicable, and create an admin interface that allows Portillo's to choose exactly what source and what location should be sent to Kount, and over specific threshold amounts. By doing so, so they can target orders in high-risk stores or for high dollar amounts, but bypass Kount completely for low orders and therefore reduce expenditures to Kount.
Americaneagle.com also built a reporting system into the existing CMS, and modeled it after the same reports used for the catering ordering system housed in the Portillos.com admin.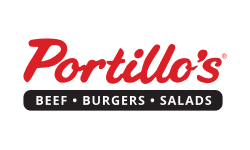 "Americaneagle.com has a seamless process from project ideation through completion. I found a lot of value in the system they have for mocking up the site during the design phase. Seeing the site on a mobile device and a desktop computer at that stage in the process was critical."