Natori Partners with Trusted Online Agency to Optimize its BigCommerce Website
Founded in 1977, The Natori Company is a women's fashion designer and manufacturer based in New York City. It sells lingerie, nightwear, loungewear, ready-to-wear garments, underwear, and other high-end fashion to upscale department stores, such as Saks Fifth Avenue, Nordstrom, Bloomingdales, and Neiman Marcus, in the US and around the world. Consumers may also purchase products directly from the Natori website.
Challenges
Natori's online presence was mainly wholesale. However, as the world continued the shift toward digital-first, the company decided it was time to develop and expand its ecommerce business. In order to do so, Natori sought a solution that would provide a number of capabilities out-of-the-box that would also enable it to scale at will.
Project
Platform
Expertise
Experience Design
Strategy & Insights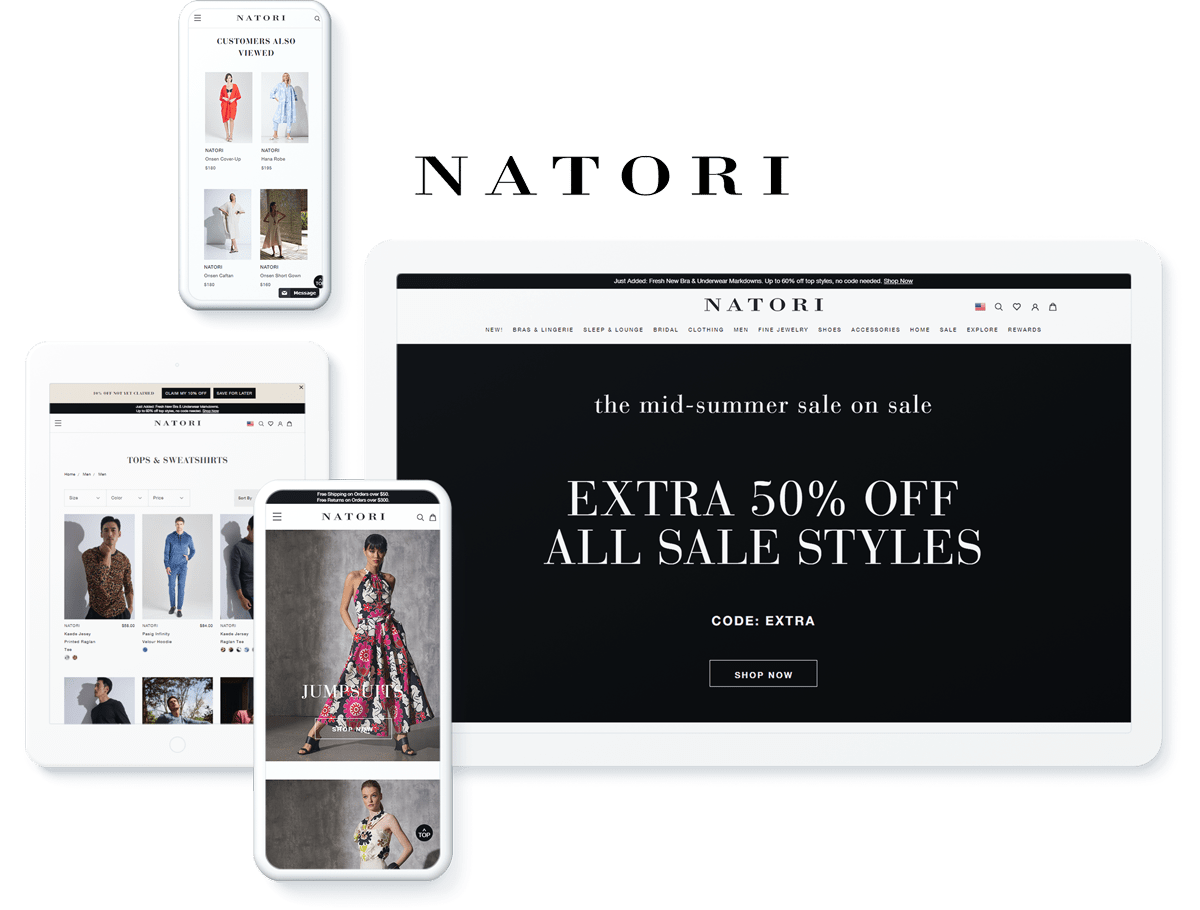 Solutions
Natori began its foray into the ecommerce space on the Insite Commerce platform. After a number of years, the company migrated to BigCommerce to continue expanding its presence through the platform's various out-of-the-box capabilities including ease of use, advanced merchandising, and streamlined navigation and filtering.
While Natori's ecommerce business was performing well over the years, it realized in order to provide the best possible experience for shoppers, it needed to be more intentional with its strategy and various third-party integrations. Natori needed a BigCommerce-certified partner to help prioritize and optimize its website. Because of its expertise in ecommerce web design and development, and its position as a top BigCommerce development agency, Americaneagle.com was brought in as a trusted advisor to help optimize Natori's experience.
Americaneagle.com began with a strategy phase to determine which third-party applications would be most crucial to Natori's success. Previously, it utilized a large number of applications, so it was important to consolidate to only those that contributed to boosting the overall ecommerce experience.
Americaneagle.com consolidated Natori's third-party applications to the following:
Searchspring, a search, merchandising, and personalization platform, helps increase revenue through optimized search results as well as building customer loyalty.
Creator by Zmags, a what-you-see-is-what-you-get experience builder app, enables Natori's team to build and design pages without needing a developer.
The post-purchase experience platform Narvar further promotes customer loyalty with engaging order tracking, proactive messaging, and convenient return experiences.
Global-e, an ecommerce platform with the ability to reach over 200 destinations worldwide, empowers Natori's direct-to-consumer cross-border growth.
ShoppingGives, an end-to-end charitable donation management and regulation platform, creates frictionless giving directly from Natori's online store, helping align each purchase with customers' values.
Firework brings shoppable and live streamed video to the Natori website to further drive engagement and sales.
Digital publishing platform Issuu helps businesses convert PDF files, images, and other text into platform-optimized content to build omnichannel experiences.
Email marketing tool Klaviyo delivers personalized experiences across owned marketing channels such as email, SMS, and more.
Lastly, to improve Natori's site performance, optimized deployment of third-party scripts and tags occurred via BigCommerce Script Manager and Google Tag Manager.
Since partnering with digital marketing and web design company Americaneagle.com, Natori's digital presence has evolved into an efficient, seamless, and optimal ecommerce experience. Thanks to its powerful ecosystem of third-party applications, the retailer has experienced an increase in customers, orders, and revenue. As a trusted digital advisor and partner, Americaneagle.com is looking forward to providing additional website agency support to continue optimizing Natori's business.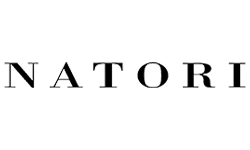 Working with Americaneagle.com as our trusted digital advisor has been a fantastic experience thus far. The team is extremely knowledgeable on the ecommerce industry as well as which third-party applications will actually benefit our business. We're excited to see what we accomplish together in the future!