WooCommerce is one of the most popular open-source ecommerce plugins for WordPress, and it has the capability to transform WordPress websites into fully functional online stores. With WordPress development services from an experienced agency, your ecommerce website has the possibility to become a high-quality site that provides an exemplary user experience. Here at Americaneagle.com, we are experts in building and maintaining websites on WordPress and ecommerce sites on WooCommerce. If you're interested in learning about the myriad of benefits that come from ecommerce websites that use WooCommerce, explore this page now.
What is WooCommerce?
WooCommerce is an open-source ecommerce plugin tailored for WordPress and developed by WooThemes in 2011. It was later acquired by Automattic, the company behind WordPress.com. This platform seamlessly integrates with WordPress sites and provides a versatile platform for selling physical and digital goods. Some standout features of WooCommerce include immense flexibility, allowing for extensive customization with thousands of plugins and themes. The platform is supported by an active community and not only empowers businesses to establish an online store, but also ensures they have the capabilities to grow and adapt in the ever-evolving ecommerce landscape.
Why Use WooCommerce for Large-Scale Website
WooCommerce is designed to accommodate extensive business operations and effortlessly handle vast product catalogs, high traffic volumes, and complex integrations. The open-source nature of the plugin allows for unparalleled customization and ensures that as businesses can grow and evolve, their ecommerce platform adapts alongside them. At the same time, WooCommerce has a vast suite of extensions and a supportive community, meaning that they provide enterprise-level solutions without compromising on flexibility or cost-effectiveness.
Scalability & Performance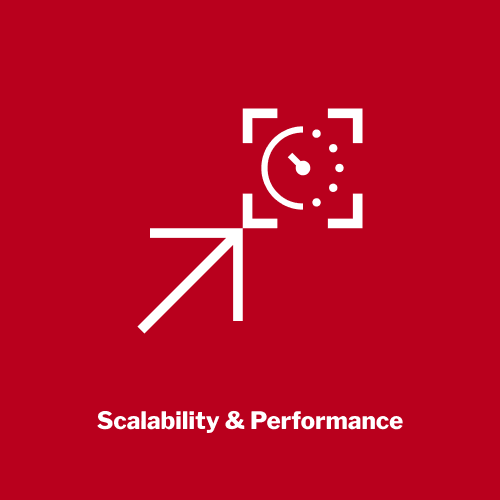 WooCommerce is designed to handle high web traffic and growth, offering a dynamic infrastructure that scales seamlessly, optimized backend for product management, and the ability to integrate with caching solutions and CDNs. It focuses on website speed to improve user retention, ensuring a positive user experience, longer site visits, and increased conversions, with streamlined code and tools to optimize media loading times. Additionally, WooCommerce provides hosting recommendations for a speed-optimized environment.
Handling High Traffic & Growth
WooCommerce is built on a dynamic infrastructure that seamlessly scales up as web traffic increases, which ensures that even during peak shopping times, the website remains responsive and efficient. Whether you start out with a few products or already have a product catalog of thousands, the platform is equipped to handle it. This is due to the backend of the platform being optimized for rapid product additions, updates, and categorizations, enabling businesses to manage their extensive product listings seamlessly. When paired with the right caching solutions, WooCommerce ensures that frequently accessed data is retrieved more quickly, reducing the load on servers during periods of high traffic.
If your business has a global audience, integrating WooCommerce with a CDN ensures that your website content is delivered quickly to users worldwide. The platform offers a vast ecosystem of extensions and plugins that enable businesses to add new functionalities as they expand – ensuring that your website is always equipped to serve your customers. Because the WooCommerce community is active and ever-evolving, meaning that as ecommerce trends change and new challenges arise, there's a global community working on solutions, sharing insights, and offering support.
Focus on Speed & User Retention
The first interaction that users have with your website is the speed at which your website loads, and for many users, a slow website can give a negative first impression. On the other hand, a fast loading website can establish trust with users right away. If your website runs smoothly, users are able to navigate your site, view products, and make purchases seamlessly. This positive UX can lead to longer site visits and increased conversions, whereas a slower website can lead to users abandoning your site more often. WooCommerce optimizes websites for speed, reducing bounce rates and helping potential customers stay longer.
It's important to understand that a fast and efficient site not only attracts first-time visitors, but also encourages them to come back. When it comes to ecommerce businesses, repeat customers are invaluable because they often lead to a higher lifetime customer value. WooCommerce's codebase is streamlined and optimized to ensure there's nothing unnecessary slowing things down. Oftentimes, large media files can significantly drag page loading times. However, WooCommerce offers tools and integrations that automatically optimize images and other media for quick load times and high-quality resolution.
While WooCommerce is optimized for speed, it's important to also have a hosting environment that caters to speed, and the platform provides recommendations for the best hosting solutions that complement its performance optimizations. Here at Americaneagle.com, we are a WP Engine Strategic Agency Partner, so we can host WooCommerce WordPress websites through our partnership for a cohesive and seamless environment for your website.
Streamlined Product Management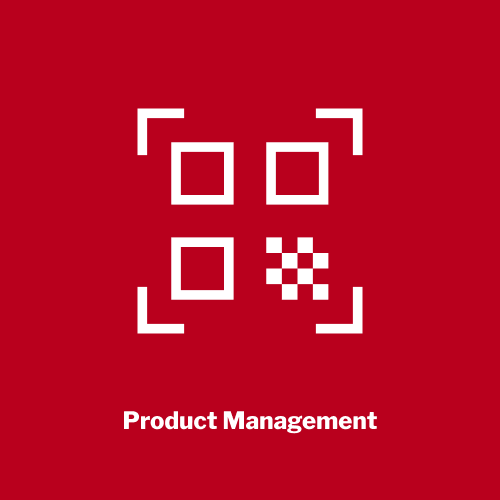 Ensuring that your business is able to seamlessly manage your products is essential for ecommerce businesses, and WooCommerce has a variety of features designed to manage your products. From inventory management to payment gateways, CRM integrations, and more, WooCommerce is a versatile and powerful ecommerce platform.
Bulk Actions & Automation
If your business has an extensive product catalog, WooCommerce supports bulk actions, which allows for mass updates, deletions, or modifications. This is a beneficial tool for ecommerce businesses, especially for seasonal changes, promotions, or inventory updates. With the right extensions, businesses have the capabilities to automate various product management tasks, reducing the need for manual input and preventing potential errors.
Variations & Custom Attributes
WooCommerce allows for the creation of custom attributes, which ensures that products are presented with all of their available options, further enhancing the shopping experience for users. The platform excels in handling products with multiple variations, such as size, color, or material, which is especially beneficial for businesses with a large variety of products.
Digital Products & Downloads
WooCommerce offers built-in support for digital product listings. This includes setting expiration dates, download limits, and even protective measures to prevent unauthorize distribution.
Inventory Management
WooCommerce has a backend system that is equipped with features to monitor stock levels, set backorder statuses, and even send automated notifications for when inventory is low. These features ensure that businesses can manage their stock in an efficient manner and avoid potential out of stock or overstock scenarios.
Seamless Third-Party Integrations
It has become critical for an ecommerce platform to be able to integrate seamlessly with other tools and services. In this regard, WooCommerce stands out with its offerings of extensive adaptability with a myriad of external business tools.
Payment Gateways
WooCommerce supports a range of payment gateways, from region-specific to bigger ones like PayPal or Stripe. This capability ensures that businesses can offer multiple payment methods to cater to their customer base.
Shipping & Logistics
WooCommerce has the capabilities to integrate with shipping carriers such as FedEx, UPS, DHL, and more, which allows businesses to automate shipping rate calculations, print labels, and track shipments directly from the platform's dashboard. Not only does this streamlines the fulfillment process on the backend, but it also enhances the customer experience.
CRM & ERP Systems
If your business relies on customer relationship management (CRM) or enterprise resource planning (ERP) systems, WooCommerce offers integrations with platforms such as Salesforce, Hubspot, and SAP. These integrations have the capabilities to ensure that sales data, customer information, and inventory levels are synchronized across systems.
Marketing & Analytics
WooCommerce has the capabilities to be integrated with marketing platforms like MailChimp or Google Analytics. This empowers businesses to run targeted marketing campaigns and make data-driven decisions that have a positive effect on a variety of business metrics like traffic or conversions.
Social Media & Marketplaces
As the years go on, the rise of social media and online marketplaces continue. WooCommerce offers integrations with platforms such as Facebook, Instagram, and Amazon, giving businesses the opportunities to expand their reach into social media and other sales channels.
Extensions & Plugins
The WooCommerce Extensions Store is the place to explore plugins designed to enhance functionality on the platform. Whether it's advanced search capabilities, subscription models, or multilingual support, there's likely an extension that can meet the needs of your business.
Security & Compliance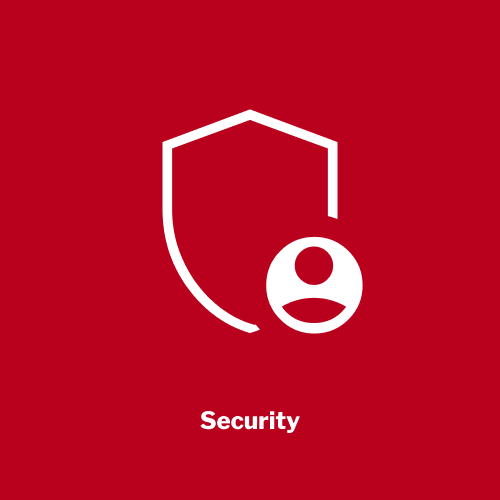 It's imperative that your ecommerce site and all of its data are secure and compliant with global regulations. With WooCommerce, you can integrate with security services and compliance tools for General Data Protection Regulations (GDPR) and the California Consumer Privacy Act (CCPA), which will not only ensure your site is secure, but also prevent any legal issues that can arise due to not following regulations.
Advanced Product Search Capabilities
When it comes to browsing an ecommerce website, it's important that users have the capabilities to find what they're looking for in a seamless manner. Through WooCommerce and additional plugins or themes, your users can find exactly what they want – and Americaneagle.com can help you figure out what your business needs to run effectively.
Filtering & Sorting
WooCommerce allows users to filter search results based on various criteria such as price, category, brand, ratings, and more. The platform also offers sorting options including "Most Popular," "Highest Rated," or "Newest" to help users quickly find what they're looking for.

Instant Search Results
Many users these days are looking for immediate results when searching for products, and WooCommerce supports instant search functionalities. This provides users with real-time product suggestions as they type, further enhancing the shopping experience.
Fuzzy Matching & Synonyms
When users are searching for a product, they may not know the exact name or term of what they're looking for. WooCommerce's search capabilities can be enhanced with fuzzy matching, which accounts for searches with typos or slight misspellings. At the same time, synonym support ensures that search results bring up all relevant items. For example, a search for "sneakers" will also show results for "running shoes."
Search Weighting
WooCommerce offers a feature that enables businesses to prioritize which products or categories appear first in search results, which is especially useful to promote items on sale or new arrivals.
Image & Visual Search
With the right extensions, WooCommerce has the capabilities to support image-based searches, which enables users to upload a photo and find similar products on your website. This tool is especially useful for fashion or home décor sites where visual appeal is the priority.
Voice Search Integration
As voice-activated devices and tools become more popular, it's imperative that voice search capabilities are implemented. This ensures that WooCommerce stores remain accessible and user-friendly for all users.
Search Analytics
It's important to understand what your customers are searching for in order to gain deeper insight into how they interact with your business. WooCommerce has the capabilities to be integrated with analytics tools that track search queries, popular products, and even searches that yielded no results. This data allows you to make data-driven decisions about inventory, marketing campaigns, and website optimizations.
Seamless Shopping Journeys
It's imperative to ensure that your ecommerce website provides a seamless journey, from the initial browsing phase all the way to checkout. WooCommerce has a number of capabilities that provide users with a positive and engaging user experience on your website, be it through responsive design, quick view and wish list features, saved payment methods, and more. Some of these features may require third-party plugins or themes installation in order to be implemented and utilized.
Responsive Design
Through a variety of plugins and themes integrated into WooCommerce, you can feel assured you're your website is fully responsive and has the capabilities to provide a consistent shopping experience across devices. This adaptability means that users can have a positive online shopping experience regardless of the device they're using.
Intuitive Navigation
One of the most important things you should have on your website is a solid structure. Having clear navigation allows users to find products, access their cart, or return to previously viewed items with ease. WooCommerce supports customizable menus, breadcrumbs, and product categories, all of which guide users through the store seamlessly.
Streamlined Checkout Process
When visitors come to your site and encounter a complex or lengthy checkout, it can deter them from leaving your website and also raises the possibility of them not returning to your website again. WooCommerce focuses on a streamlined checkout process, which minimizes the steps required to finalize a purchase. Features like guest checkout, saved payment methods, and the option to auto-fill addresses all further simplify the checkout process.
Feedback & Reviews
User reviews and ratings are some of the most important parts of your website as they assure potential buyers of the quality of your business and products as well as assist in building trust with your customer base. WooCommerce facilitates an easy integration of review sections on your website that is often complete with user-uploaded images or Q&A sections.

Quick View & Wishlist Features
Some users like to take a quick glance at product's details without leaving the page they are currently on, making the "Quick View" feature valuable to ecommerce businesses. At the same time, wish lists or favorites lists allow users to save products for later, further enhancing their shopping experience and encouraging them to return to your site.
Personalized Recommendations
Through leveraging user data and browsing history, WooCommerce offers personalized product recommendations to users. Not only does this enhance the shopping experience, but it also increases the average order value by suggesting relevant add-ons or alternatives based on their history of activity on your site.
Interactive Elements
Interactive elements such as zoomable product images, 360-degree views, and video demonstrations provide users with a deeper understanding of your product. Not only does this bridge the gap between online shopping and a traditional shopping experience, but also allows users to get more familiar with your product and make an informed decision on whether or not they'd like to make a purchase.
Real-Time Support
Integrating chatbots or some sort of live chat support ensures that your users' questions and concerns are addressed in real time. This fosters trust between your business and your customers while at the same time encouraging them to continue their shopping journey.
If your business is looking to enhance the shopping journey for your users, contact us today. We have a team of experts with a deep understanding of utilizing WooCommerce for enterprise ecommerce stores.
SEO Benefits with WordPress Integration
One of the most important things you can do for your website is ensure that you're implementing effective SEO strategies. By integrating your WooCommerce site with WordPress, alongside some third-party extensions and plugins, you can ensure your website is fully optimized to appear in search engine results.
Built on an SEO-friendly Platform
When WooCommerce and WordPress are integrated, online store inherit the incredible SEO advantages on WordPress. From clean code to the semantic mark up, WordPress provides a solid foundation for search engines to crawl and index websites. This integration ensures that a website's products and categories are easily discoverable by search engines.
SEO-Friendly URLs
WooCommerce supports customizable, clean, and structured URLs, which enhance the user experience and provide search engines with clear information about the page's content. These URLs increase the potential for a website to rank higher on a search engine results page.
Integrated Schema Markup
Schema markup helps search engines understand the context of your website, including product reviews, prices, availability, and more. WooCommerce has the capability to automatically add relevant schema markup to product pages, which further enhances their presentation in search engine results.
Mobile Optimization
In the last few years, mobile searches have surpassed desktop searches, making it essential to have an ecommerce website optimized for mobile devices. WooCommerce sites are responsive by design, which ensures that they perform well on mobile devices. Having a mobile friendly website is also heavily weighed by search engines ranking algorithms, making it even more important for businesses.
SEO Plugins Compatibility
WordPress has a plethora of SEO plugins that are fully compatible with WooCommerce and offer advanced SEO tools such as meta tag optimization to XML sitemaps, and more. Integrating these extensions can further boost your website's search performance and ensure your website is as optimized as possible.
Content Integration
One of WordPress's biggest strengths is the content management features it boasts. Through the integration of a blog with the WooCommerce website, businesses can leverage content marketing for SEO. Regularly updating blogs with relevant keywords may drive organic traffic and position the website as an industry authority.
Optimized for Speed
A crucial factor of SEO is the amount of time it takes for your webpages to load. When paired with efficient WordPress caching plugins and optimized hosting, WooCommerce ensures that product pages load quickly, which positively influences search engine rankings.
Image Optimization
It's important to note that product images in WooCommerce can be optimized for SEO by adding alt tags, compressing for faster load times, and using descriptive file names. All of these aspects contribute to a website's improved search visibility.
Is your business looking to utilize the SEO capabilities offered by third-party plugins and themes to be integrated with WooCommerce? Contact us today to learn more about our services.
Integrated Marketing Tools for Outreach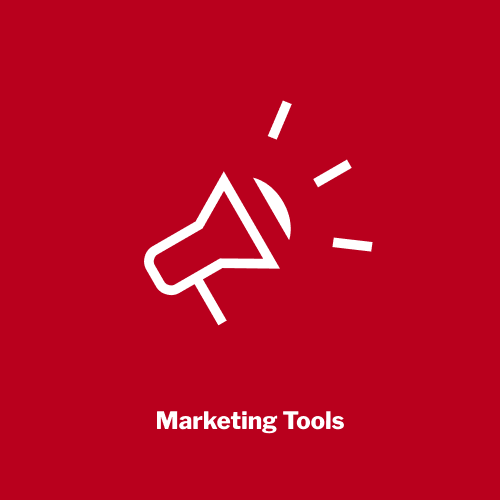 One of the best aspects of WooCommerce is it's ability to integrate with different plugins or themes that further enhance the platform's features. From social media to email marketing, WooCommerce website's capabilities are endless, especially when integrated with third-party plugins and themes.
Coupons & Discounts
Promotions are a great way to attract customers to your website. WooCommerce has a built-in coupon system that allows businesses to create a variety of discounts, from percentage reductions to buy-one-get-one offers. Not only does this incentivize purchases, but it also rewards loyal customers.
Analytics & Reporting
It is crucial for businesses to understand their marketing return on investment (ROI). WooCommerce offers detailed reports on sales, customer acquisitions, and product performance. When the platform is integrated with tools like Google Analytics, businesses are able to gain a deeper insight into user behavior, campaign performance, and conversion funnels.
Retargeting & Remarketing
Through the integration of platforms such as Google Ads, WooCommerce allows businesses to retarget visitors who have interacted with their store but didn't make a purchase. Retargeting campaigns serve ads to potential customers, reminding them of products they've viewed, and encouraging them to return to the site and complete their purchase.
SEO & Content Marketing
WooCommerce's integration with WordPress means that businesses can run blogs, publish articles, or create landing pages. Even though SEO is a cornerstone of organic reach, content marketing complements it. This integration can further drive organic traffic and position businesses as thought leaders in their respective industries.
Email Marketing Integration
WooCommerce seamlessly integrates with popular email marketing platforms, such as MailChimp, Constant Contact, and more, allowing businesses to build email lists, segment audiences, send targeted campaigns, and more. This integration gives your ecommerce site the opportunity to grow an email community with loyal customers and foster an engaging and successful email marketing strategy.
Product Recommendations
Through the use of algorithms and user behavioral analysis, WooCommerce has the capabilities to suggest relevant products to shoppers. These personalized recommendations increase average order values and enhance the overall shopping experience.
Affiliate Marketing
When using the right extensions, WooCommerce websites can set up affiliate programs, enabling other marketers to promote their products in exchange for a commission on sales. Not only does this broaden the store's reach, but it also has the capability to tap into new customer bases.
Social Media Integration
WooCommerce supports integration with major social medial platforms, enabling features such as social sharing, setting up a space directly on Facebook, or product tagging on platforms like Instagram. This aspect of a website bridges the gap between social media browsing and ecommerce shopping, which can expand your audience and brand visibility.

Implementing third-party plugins and themes can give businesses the opportunity to utilize the marketing power in WooCommerce. Contact us today to learn more about how we can help enhance your marketing strategy.
Commitment to Ecommerce Security
As a platform, WooCommerce is committed to creating and maintaining a secure environment for ecommerce businesses. From safe payment gateways to regular security patches, WooCommerce has the tools available for your business and data to remain secure.
Regular Security Patches
The WooCommerce team is very proactive when it comes to identifying and addressing potential vulnerabilities on your website. They regularly release security patches, which ensures that any known threats are dealt with swiftly. The team also notifies store owners of these updates and emphasizes their timely installation to keep you informed.
Safe Payment Gateways
WooCommerce has the capability to integrate with reputed payment gateways that adhere to the strict security protocols. These integrations ensure that payment transactions are processed securely and customer financial data remains protected.
Defense Against Common Threats
WooCommerce is equipped to fend off common online threats such as SQL injections, CSRF attacks, cross-site scripting, and more. This is due to the platform's architecture being designed with the considerations in mind, which provides further protection against many cyber threats.
Audits by Industry Experts
To ensure WooCommerce continues to be a robust platform, it undergoes regular audits by industry experts. These third-party evaluations ensure that the platform's security measures are up to date and effective against the latest cyber threats.
Extensions & Plugins Vetting
Not only does the WooCommerce Extensions Store have a wide variety of plugins, they're also meticulous when it comes to vetting extensions and plugins for security. Only those that meet their criteria are available, ensuring that businesses can extend the functionality of their websites without compromising on the security of their site.
SSL Certificate Integration
WooCommerce recommends and supports the integration of SSL certificates, which ensures that all data that's transferred between a user's browser and the server is encrypted. This is essential for all businesses, but especially those who require sensitive information such as payment details and personal data.
Two-Factor Authentication (2FA)
For additional security, WooCommerce supports two-factor authentication for store admin access, which ensures that unauthorized access is consistently prevented, even if login credentials are compromised.
Backup & Recovery
Accidents and other unforeseen issues may occur at any moment which is why WooCommerce has the capability to integrate with tools and plugins that facilitate regular backups of website data. Implementing these tools ensure a quick recovery with minimal downtime in case of an unforeseen event.
Data Backup & Quick Recovery
It's vitally important to be prepared in the event of a security breach. WooCommerce offers a variety of resources that you can implement in order to keep your data safe and minimize downtime.
Scheduled Backups
WooCommerce has the capability to seamlessly integrate with various backup plugins that allow for automated and scheduled backups. These tools ensure that all web data is securely backed up in consistent intervals, which minimizes the risk of a significant data loss.
Cloud Storage Integration
In order to safeguard data, WooCommerce supports integration with popular cloud storage solutions such as Dropbox, Google Drive, and Amazon S3. This provides an additional layer of security, which ensures that backup data is stored off-site and is accessible from anywhere.
One-Click Restore
When it comes to website disruptions, time is of the essence to ensure that your website doesn't face extensive downtime. WooCommerce offers one-click restore functionality, which allows for businesses to quickly revert to a previous backup and avoid minimal disruption to business operations.
Incremental Backups
If your website has a large amount of data, full backups can be resource-intensive. For websites such as this, it can be more efficient to consider and incremental backup, which only saves the changes made since the last backup. WooCommerce's compatibility with plugins offering incremental backup ensures that even large websites can maintain regular backup schedules without straining server resources.
Backup Logs & Notifications
When it comes to backups, transparency is crucial. Backup solutions that are compatible with WooCommerce often provide detailed logs of each backup, including what was backed up, when it was backed up, and where it was stored. At the same time, businesses can receive notifications that informs them of successful backups or potential issues.
Protection Against Malware & Hacks
There are some backup solutions that offer real-time monitoring for malware or hacking attempts. In the event of security breach, tools like this can quickly revert the site to a previous, uncompromised state, which may minimize potential damage.
Database Optimization
WooCommerce supports database optimization tools that clean up redundant data, which may sometimes occur during regular backups. Tools like this ensure that backups are efficient and your website database remains streamlined.
Expanding Capabilities with Extensions & Plugins
WooCommerce provides a diverse library of extensions that cater to various website functionalities. Businesses can choose from both free and premium solutions, and if needed, they have the flexibility for custom extension development to meet their specific needs, making it a cost-effective and versatile ecommerce platform.
Diverse Extension Library
WooCommerce has a comprehensive library of extensions, which can cater to variety of functionalities for your website. Whether your business needs an advanced shipping calculator, dynamic pricing rules, or subscription management, there's likely an extension available to help.
Seamless Integration
The extensions in the WooCommerce marketplace are designed to seamlessly integrate with the core platform. This ensures that when you add new functionalities, it doesn't compromise your website's store performance or user experience.
Quality Assurance
In order to maintain the platform's reputation for reliability, extensions in the official WooCommerce marketplace undergo a rigorous vetting process. This ensures that all extensions adhere to coding best practices, are compatible with the latest version of WooCommerce, and offer robust security measures.
Continuous Updates
The ecommerce world is always changing, with new trends and technologies emerging on a regular basis. In the WooCommerce ecosystem, the extensions receive regular updates, ensuring they remain compatible with the latest versions of the platform to continue to offer a superior experience in the ever-changing digital world.
Community & Developer Support
The WooCommerce community is a massive network of knowledge and support. Businesses have the opportunity to tap into this resource for recommendations on the best implementations for their needs. At the same time, many extensions developers offer dedicated support, which ensures that businesses can make the most of their added functionalities.
Custom Extension Development
If your business has highly specialized needs, WooCommerce's open-source nature allows for custom extensions development. This means that businesses aren't restricted to available extensions and have the capability to create custom solutions to meet their unique needs.
Cost-Effective Solutions
The WooCommerce extension marketplace offers both free and premium solutions for businesses, ensuring that businesses of all sizes and budgets have the opportunity to enhance website capabilities.
Tailored Ecommerce Customizations
One of the most important aspects of an ecommerce platform is the ability to customize the website in order to meet any business's specific needs. WooCommerce allows businesses to create tailored solutions for users in order to operate successfully.
Theme Customization
WooCommerce is compatible with a wide variety of themes, many of which are designed to be highly customizable. This capability allows businesses to tweak design elements to ensure that the website is reflective of their brand's identity.
Custom Functionalities
WooCommerce's open-source nature allows businesses to introduce custom functionalities beyond the aesthetics of the website. Whether it's a unique product configuration, loyalty program, or specialized checkout flow, WooCommerce can be adapted to accommodate specific needs.
Personalized User Experiences
With the right extensions and custom development, WooCommerce websites have the capability to offer personalized shopping experience for their users. This can include product recommendations based on browsing history, dynamic pricing for specific user segments, or tailored content delivery based on user preferences. These tailored experiences can provide users with a positive interaction with your business and encourage them to become a frequent and loyal customer.
Operational Alignments
The WooCommerce platform understands that every business has its own ideal operational workflow and can be customized to align with these workflows. Whether its specific inventory management protocols, unique shipping and delivery processes, or bespoke order management systems, WooCommerce works with businesses to ensure all needs are met.
Integration with Business Tools
WooCommerce has the ability to be tailored seamlessly with a business's existing tools such as CRMs, ERPs, or marketing automation platforms. This ensures a cohesive ecosystem where data flows across all business tools.
Custom Reporting
WooCommerce offers comprehensive reporting right away and businesses that have specific reporting needs are able to customize the platform. This ensures that businesses have access to the exact insights needed in order to perform successfully.
Adherence to Local Regulations
If your business operates in regions that have specific ecommerce regulations, WooCommerce has the capability to be customized to ensure full compliance.
Mobile Optimized Shopping Experience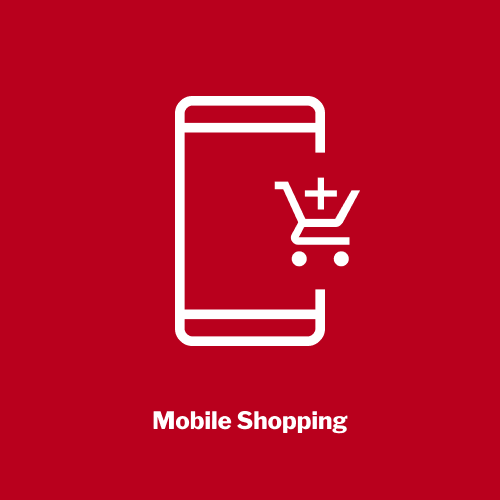 Ensuring that your business has a website optimized for mobile devices is crucial for businesses to grow their audience. WooCommerce provides a variety of tools that enable businesses to ensure their websites will perform well on mobile devices.
Responsive Design
One of the standout features of WooCommerce is the support for a responsive design, meaning that regardless of the device, the website will automatically adjust its layout. This not only ensures a consistent and user-friendly experience, but also means that businesses won't have to create a separate design for mobile devices, saving time and effort.
Mobile-Optimized Checkout
WooCommerce's checkout is designed to be as streamlined as possible on mobile devices. Some features include larger touch targets, minimal steps, and an intuitive flow, providing a positive user experience and reducing the chances of a user abandoning their cart.
Mobile-Friendly Extensions
The WooCommerce extensions marketplace includes numerous plugins specifically designed to enhance the mobile shopping experience for users. From mobile-optimized product sliders to quick-view features, the extensions ensure that mobile users have access to the same functionalities as desktop users.
Progressive Web Apps (PWAs)
If your business is looking to offer an app-like experience without building a native app, WooCommerce supports progressive web apps (PWAs). PWAs combine the best of web and mobile apps, allowing users to install the online store on their home screen, receive push notifications, and even access the store offline.
Mobile Performance Optimization
When it comes to mobile website performance, speed is crucial. WooCommerce is optimized for rapid loading on mobile devices, ensuring that users won't face a slow loading web page, which can be vital during flash sales or other periods of high web traffic.
Integrated Mobile Payment Solutions
WooCommerce seamlessly integrates with popular mobile payment solutions such as Apple Pay and Google Pay. Leveraging the payment information stored on their devices, integrating with these payment solutions enables users to complete purchases quickly and easily.
Mobile Analytics
The key to optimizing the mobile shopping experience is understanding mobile user behavior through analytics and insights. WooCommerce integrates with tools like Google Analytics, which allows businesses to gain insights into user behavior to better understand how to provide a high-quality mobile experience.
Multi-Language Capabilities
In order to ensure your business is accessible by everyone, it's important to think about giving your website the opportunity to be translated into multiple languages. WooCommerce offers a variety of tools that can assist a business in translating its web content, and these tools can be enhanced when integrated with third-party themes and plugins.
WooCommerce & WPML
The WPML (WordPress Multilingual) plugin is one of the most popular tools for adding multi-language support to WooCommerce. This tool allows businesses to translate all elements of their WooCommerce website, from product descriptions to category pages, checkout pages, and more.
Automatic & Manual Translations
While tools like WPML offer automatic translations, they also provide the option for manual translations, which ensures that businesses can fine-tune content to resonate with specific cultural nuances.
Language Switchers
When it comes to multi-language support, WooCommerce websites have the ability to incorporate language switchers, which allows users to select their preferred language seamlessly.
Multi-Currency Support
If your business has a global audience, it's vital that your website has multi-currency support in order to give global users a positive experience. WooCommerce offers different extensions and tools that provide multi-currency support.
Dynamic Currency Conversion
WooCommerce supports dynamic currency conversion and ensures prices are automatically displayed in a user's preferred or local currency. Not only does this enhance the user experience, but it also has the potential to boost conversion rates.
Currency Switchers
Similar to language switchers, currency switchers have the capability to be integrated into WooCommerce websites. This tool allows users to manually select their desired currency from a list of available options.
Geolocation-Based Display
WooCommerce has the capability to detect a user's location and automatically display prices in the local currency to provide users with a seamless shopping experience.
If your business is looking to implement multi-language features within your ecommerce website on WooCommerce, contact us today to learn more about our implementation services.
Localized Payment Gateways
It's imperative that your users have the ability to clearly and seamlessly pay for products on your site. This will not only foster a positive user experience, but it also ensures that a business is available to users globally.
Regional Payment Preferences
Different areas of the world have different preferred payment methods, and WooCommerce supports a variety of payment gateways. This ensures that businesses can offer payment methods that resonate with regional preferences, no matter where they're located or the payment method in which they use.
Currency-Specific Checkout
WooCommerce also offers multi-currency support, which means that the checkout process can be tailored to reflect currency-specific nuances, such as price formats, currency symbols, and decimal separators.
WooCommerce Cost of Ownership
When it comes to having an enterprise-level ecommerce website, it's important to have a clear understanding of the costs that come along with it. From hosting to marketing, it's important to have a clear budget and understand where your business is looking to spend money on your digital experience.
Hosting Costs
When it comes to enterprise-level WooCommerce sites, it's often required to have dedicated hosting solutions given the high traffic and extensive product catalogs. While these solutions offer superior performance and reliability, it's important to note they come at a higher cost compared with shared hosting. Additionally, businesses may need to invest in a content distribution network (CDN), which distributes the site's content across a network of servers worldwide to ensure fast page load times on a global scale.
Extension & Plugin Costs
While there are many free extensions available for WooCommerce sites, there are certain advanced functionalities that may require premium extensions which often come with a price tag. Some plugins, especially those that offer advanced features or regular updates, operate on a subscription model, which incurs recurring costs.
Theme & Design Costs
Customizable, responsive, and feature-rich themes often come at a cost. Even though there are free themes available, enterprise-level businesses may opt for premium themes in order to stand out in their industry. In order to have a truly unique site, businesses may hire graphic designers for custom work, which adds to ongoing costs.
Maintenance & Updates
In order to ensure the security and functionality of a site, WooCommerce and its extensions require regular updates. While the platform itself is free to update, there's a possibility of having additional costs for updating custom themes or functionalities. Enterprise-level businesses may also have a dedicated technical support team or hire external experts for troubleshooting, which can add to the expenses.
Security & Compliance
While WooCommerce is inherently secure, additional security plugins or services, especially for enterprise-level operations, can add to the costs. At the same time, ensuring compliance with global ecommerce regulations might require periodic audits, which can also add to ongoing costs.
Marketing & SEO
Advanced SEO tools or services can help optimize ecommerce stores for search engines can be an added expense, as can all other marketing tools. However, if businesses spend time creating marketing strategies that work, the payoff from marketing results can outweigh the upfront costs.
Training & Consultation
While WooCommerce is a user-friendly platform, businesses may invest in training sessions for their teams, especially for backend operations and advanced functionalities. Engaging with ecommerce consultants or WooCommerce experts for strategy or optimization can be an added cost.
WooCommerce vs. the Competition
One of the most important decisions to make for an enterprise-level ecommerce business is to choose the right platform. It's important to be sure that the platform you choose will not only work for you now, but will also work for your business as it continues to grow.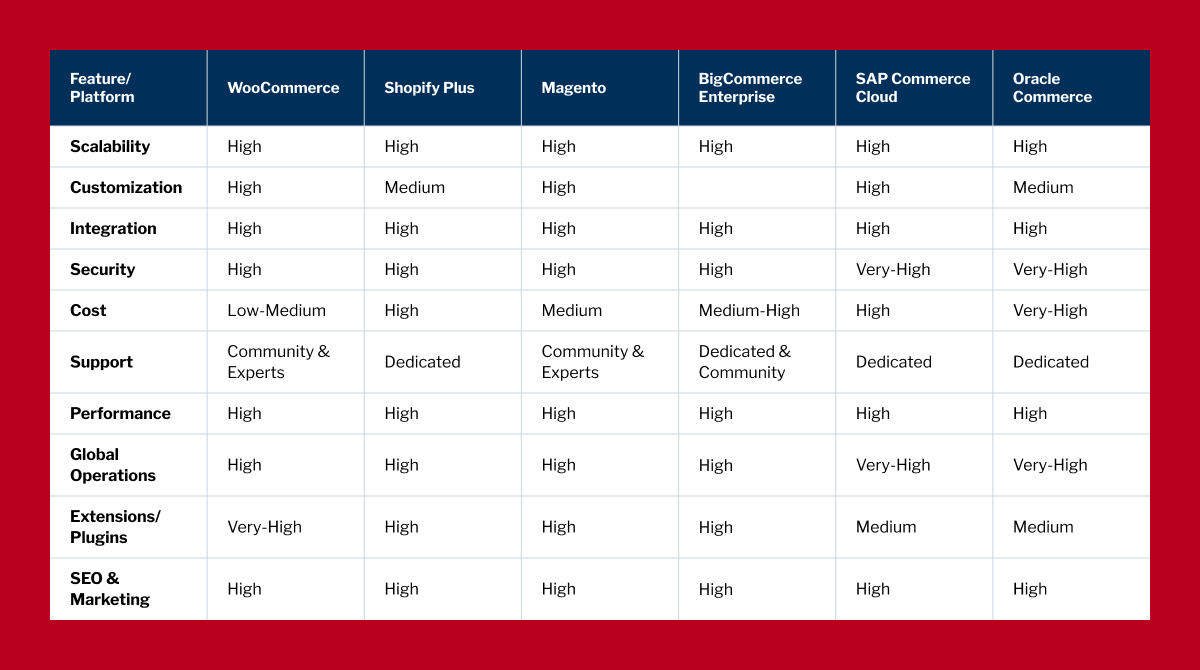 Embark on Your WooCommerce Enterprise Journey with Americaneagle.com
Are you looking to set up a high-quality ecommerce website? Americaneagle.com, a trusted expert in WooCommerce and WP VIP Gold Agency Partner, is here to help. Give us a call at (877) 932-6691 or drop a message in our contact form today!
---
About Author
---