WordPress has come a long way from its beginnings as just a blogging tool; it's now a force of nature in the digital space. Businesses across industries has utilized the powerful tools offered by WordPress to create a flawless digital experience for their audience. Here at Americaneagle.com, we have a team of highly skilled and experienced WordPress developers and strategists that have the capabilities to work with your business. We have a deep understanding of the needs that come with hosting an enterprise-level business on WordPress, and our solution experts are able to meet any enterprise-level requirement your business may have. Explore our WordPress development services further and learn how our expertise can help your business soar.
If your enterprise-level business is looking to host your website on WordPress, look no further than Americaneagle.com. Call us at (877)932-6691 or fill out this form to learn more about our Enterprise WordPress Hosting Services today.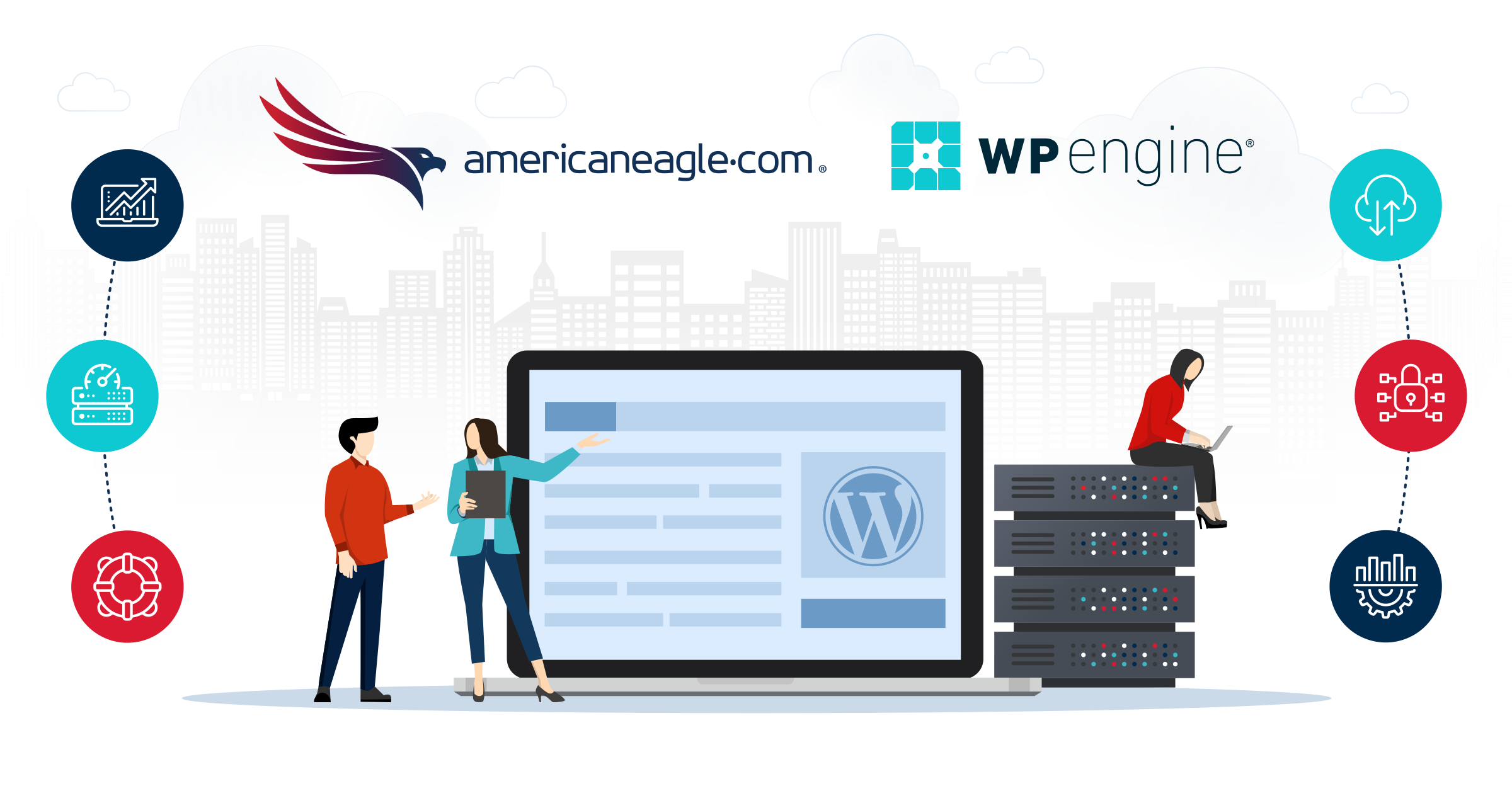 What is Enterprise WordPress Hosting?
Enterprise WordPress hosting is a hosting solution that's specifically built for large websites that need additional server resources, high-quality security, and infrastructure optionality. Having an enterprise-level hosting solution ensures that your website can handle large volumes of traffic and data. Here at Americaneagle.com, we partner with WP Engine to host WordPress websites and utilize the powerful tools offered by WordPress to ensure your website's optimal performance and stability.
What Sets Apart Enterprise WordPress Hosting from Standard Hosting?
WordPress has established itself as a leading enterprise CMS, and when it's used in conjunction with WP Engine's enterprise WordPress solutions, you have the capability to create a powerful and scalable network for your business. The enhanced security, top-tier support, and scalability strengthen your website and give it the ability to handle high volumes of traffic without breaking a sweat, providing a seamless user experience.
Why Enterprise WordPress Hosting is Crucial for Large Businesses and High-Traffic Sites?
Enterprise WordPress hosting is crucial for larger businesses and high-traffic sites because it gives customers the flexibility, speed, and security to grow enterprise their WordPress websites. If your enterprise-level website doesn't have enterprise-level hosting, it won't have the same capabilities to handle the high levels of traffic and usage that come with a large website. This can lead to security and speed issues that can greatly affect the overall user experience, potentially pushing users away from your website.
Enterprise Managed WordPress Hosting
Managed cloud hosting provides a convenient way to host WordPress websites and applications without needing to manage the infrastructure of your website. Not only does this boost productivity for your website, but also allows you to focus on creating a high-quality digital experience for your customers.
WooCommerce Managed Cloud Hosting
WooCommerce managed cloud hosting empowers your enterprise-level website with salability, expert support, high availability, and performance optimization. As traffic surges on your site during peak periods of usage, managed cloud hosting can seamlessly allocate resources, which ensures uninterrupted performance and prevents downtime. The high-quality security provided by managed cloud hosting protects sensitive customer data and builds trust with customers and their comfortability in providing sensitive information to your business. Through redundant infrastructure and failover mechanisms, high availability is guaranteed via managed hosting, which not only minimizes the risk of service interruptions, but is also critical to maintaining a positive user experience. Finally, the speed and performance associated with WooCommerce managed cloud hosting enhances the user experience, SEO rankings, and conversion rates, all of which are vital components of successful enterprise websites.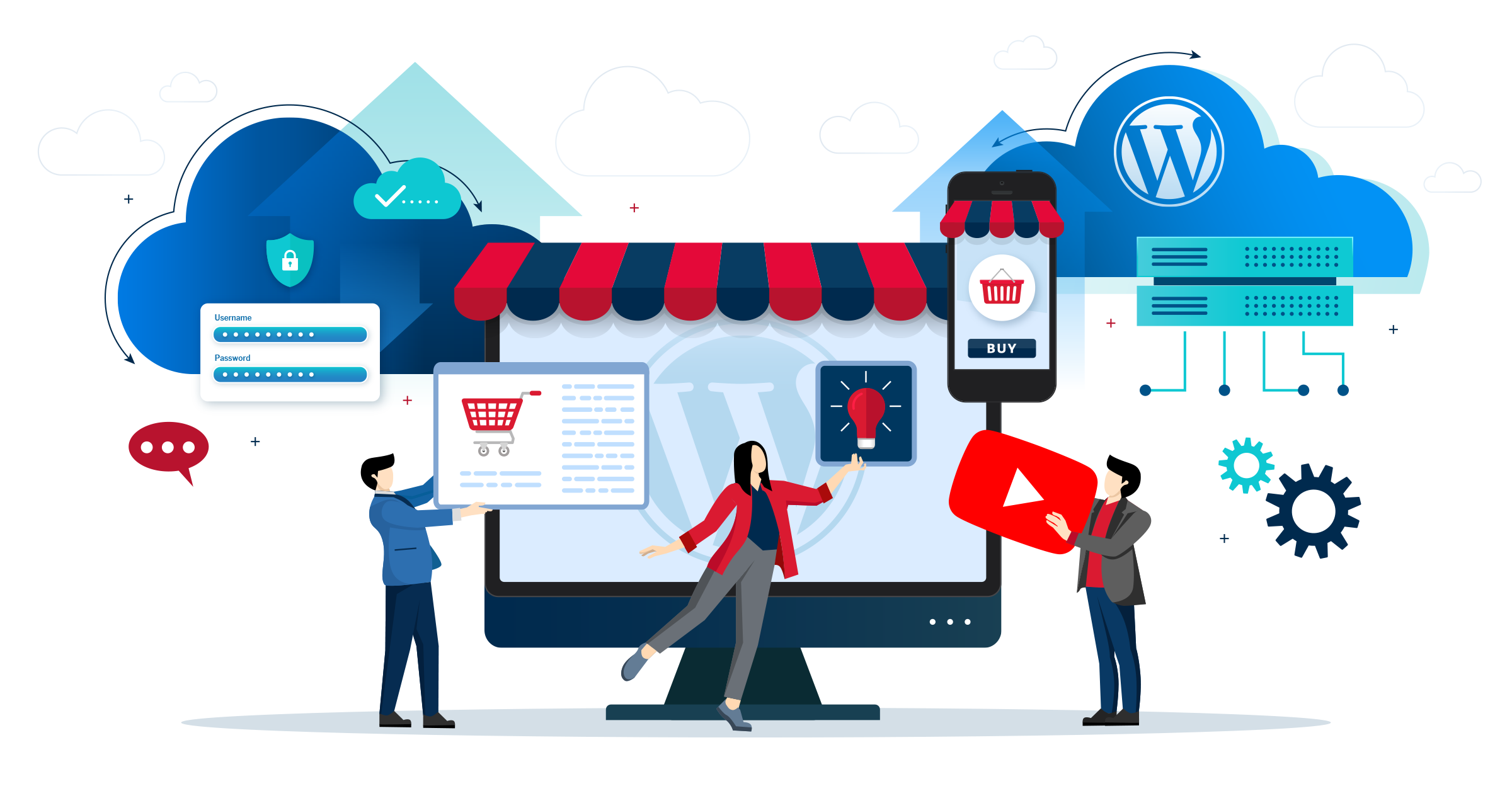 Key Capabilities of Enterprise WordPress Hosting by Americaneagle.com
Here at Americaneagle.com, we provide many capabilities to hosting your enterprise-level WordPress website. Through our team of WordPress experts, we can help you utilize the many features and tools the platform offers.
Scalability and High Availability
As your business grows, it's imperative to have a hosting platform that can scale alongside it with the ability to handle significant amounts of traffic. This ensures that your website can hand sudden surges in traffic while also staying accessible for all users.
Secure Hosting
An enterprise CMS needs to be fully secure in order to prevent data breaches and cyberattacks, which can be detrimental to a business. Some security features that WP Engine offers to enterprise businesses include daily backups, managed web application firewall, proactive monitoring, and automatic plugin updates meant to maintain the stability of your website.
Denial of Service Attack Prevention
Preventing denial of service (DoS) attacks is essential to maintain website availability. If one of these attacks were to come through, your enterprise website would be fully unavailable to your users. This can cause revenue loss, a damaged reputation, and potential legal issues.
Intrusion Detection Systems
Intrusion detection systems (IDS) monitor networks and systems for malicious activity through analyzing incoming and outgoing traffic. These systems use predefined rules and anomaly detection to identify suspicious patterns and behaviors and generate alerts or take predefined actions to mitigate threats. This is crucial to safeguarding enterprise websites by proactively identifying and responding to potential security breaches, which reduces the risk of data loss or service disruptions.
H3: Regulatory Compliance and Standards
Enterprise hosting solutions are designed with regulatory requirements in mind, including Payment Card Industry Data Security Standard (PCI DSS) or General Data Protection Regulation (GDPR)[TK1] depending on the industry. Through the implementation of stringent security measures, access controls, and data protection protocols, enterprise hosting solutions can reduce the risk of penalties, legal issues, and reputational damage for your business and customers.
Performance Optimization and Testing
Performance testing and load balancing are vital to ensuring that an enterprise website can handle high traffic and usage. When it comes to performance testing for enterprise websites, the process assesses a site's responsiveness, scalability, and speed under various conditions. From here, the system can identify bottlenecks and areas for optimization to enhance the user experience, prevent crashes during traffic spikes, and ensure uninterrupted service.
Boosted Site Performance
Enterprise hosting enhances site-loading times and navigation through utilizing high-performance infrastructure with fast servers and optimized configurations. Content delivery networks (CDNs) are often employed to distribute content efficiently, as well as implementing caching mechanisms to reduce server load and accelerate the content delivery process.
DevOps and Automatic Deployments
DevOps practices and automated deployments streamline software delivery and operations through fostering collaborations between deployment and IT teams. This approach enhances agility, scalability, and stability, which allows for a rapid response to changing business needs while maintaining a high level of software quality and reliability.
Secure Staging & Development Environments
It's imperative for enterprise hosting solutions to have secure environments for building and testing applications to prevent vulnerabilities from entering production systems. These secure environments mimic real-world conditions, but are isolated to shield critical data and infrastructure in order for developers to identify and address security issues during development rather than after a website is deployed. This process enhances application security, safeguards sensitive information, and minimizes the potential impact of security flaws. It also reduces the risk of data breaches or cyberattacks, which safeguards your organization's reputation and trust with your audience.
Automatic Backup and Disaster Recovery
Here at Americaneagle.com, we are committed to safeguarding your sensitive data and protecting your website from cyberattacks. We work with you to build a strategic plan for recovery in the event of a security breach or cyberattack.
Data Management and Recovery
Regular backups and efficient recover systems are vital in safeguarding against data loss because they ensure that critical data and systems can be restored in the event of cyberattacks, hardware failures, or human errors. This reduces downtime, minimizes business disruption, and prevents the loss of valuable information, making these strategies an integral aspect of business continuity and disaster recovery planning. This process can preserve your organization's operations, reputation, and customer trust by ensuring data integrity and availability.
Custom Configurations
A cornerstone of enterprise hosting solutions is the ability to customize server setups and integrate third-party services in order to optimize performance, security, and scalability according to specific requirements. Integrations with third-party services extend functionality and enhance the tools already available on WordPress, which further support the unique needs of an enterprise website. This flexibility empowers enterprises to build cohesive and seamless digital experiences that adapt to changing demands, improve operational efficiency, and ensure reliable services that meet customer and business needs.
Real-Time Monitoring
Identifying and addressing issues promptly through continuous monitoring is crucial for enterprise hosting solutions because they detect anomalies, performance bottlenecks, and security threats, and immediately intervene to solve the issue. This minimizes downtime, prevents data breaches, and maintains service reliability, ensuring a seamless user experience, safeguarding revenue streams, and upholding customer trust. Proactive problem solving also reduces the complexity and costs associated with extensive post-incident troubleshooting, which enables enterprises to focus on strategic growth and innovation.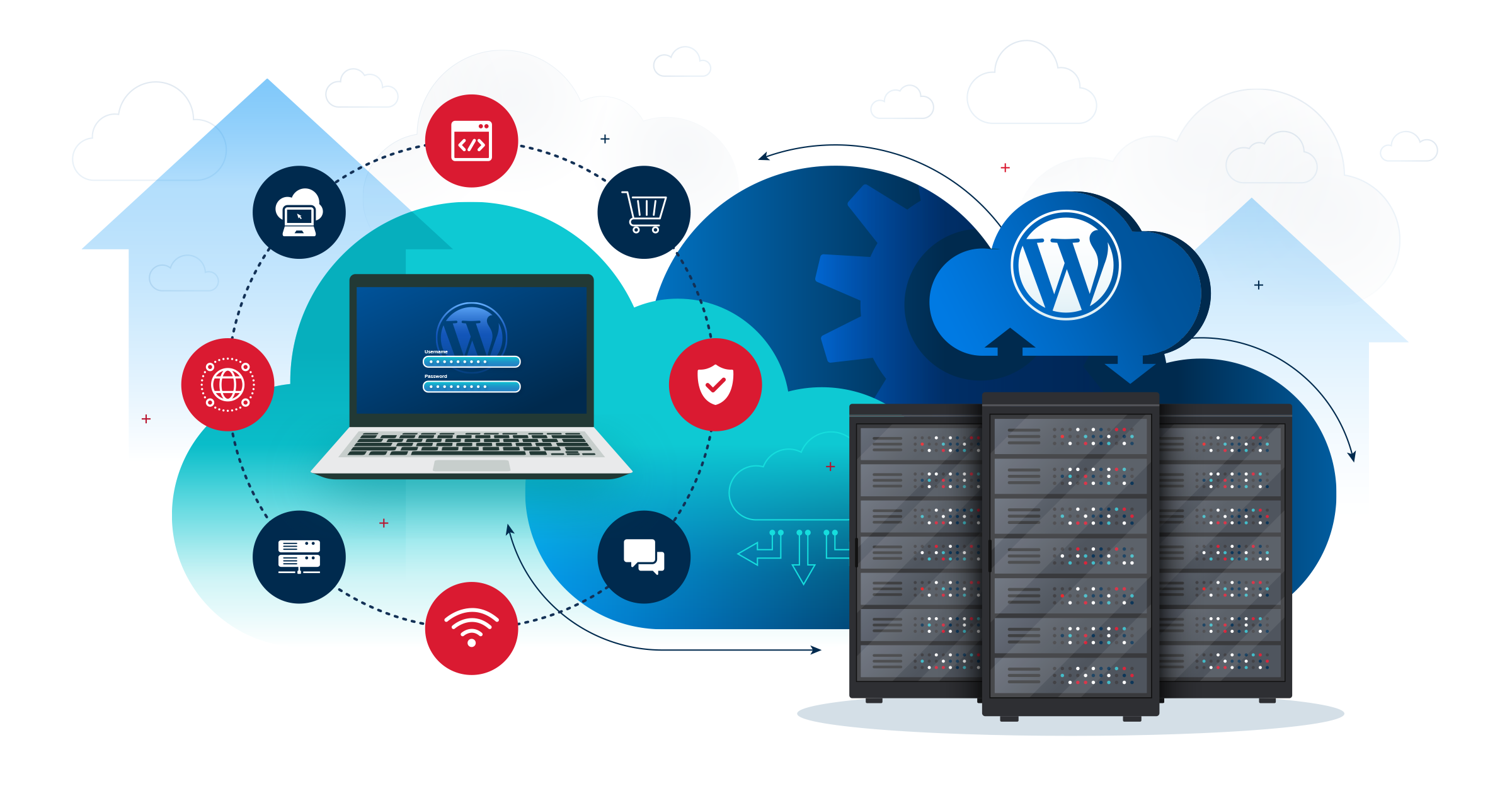 How to Choose the Right Enterprise WordPress Hosting Provider
One of the most important aspects of choosing an enterprise WordPress hosting provider is ensuring that the team you choose has a proven track record working with WordPress as well as an experienced network of support. It's vital to work with a team that has a deep understanding of enterprise-level WordPress hosting and the experience to set you up for success, now and in the future.
Proven Track Records
If you're working with a team that's not familiar with WordPress hosting or the needs that come with hosting an enterprise website, you're setting yourself up for failure. Working with a team that has the knowledge and track record of success not only gives you peace of mind, but also ensures that your enterprise website will be hosted effectively.
Stellar Support 24/7
It's imperative for enterprise websites to have 24/7 support as website traffic levels change quickly and frequently. For example, if your website has a sudden surge of users and there's an issue affecting your website's speed, having round-the-clock support is vital to fixing the issue with minimal downtime. No matter the issues your website may face, 24/7 support helps address them promptly.
PCI Compliant Hosting Provider
If your enterprise website is an ecommerce website, it's crucial to work with a PCI-compliant hosting provider. This means that your provider offers a secure infrastructure with robust safeguards, which reduces the risk of data theft or unauthorized access to your customers' sensitive data. This protects your customers and upholds your business's credibility and trustworthiness, fostering customer loyalty and compliance with legal requirements.
Why Choose Americaneagle.com as Your Enterprise WordPress Hosting Provider
Americaneagle.com is a WP Engine Strategic Agency Partner
As a WP Engine Strategic Agency Partner, we have enterprise WordPress development expertise worldwide. Our expertise means that we have a deep understanding of what your enterprise website requires in order to run successfully. Through our partnership with WP Engine, we offer flexibility and options that fit your WordPress website in order to provide high-quality hosting solutions for enterprise businesses.
Americaneagle.com is a WordPress VIP Gold Agency Partner
As a WordPress VIP Gold Agency Partner, Americaneagle.com can help you grow and manage your business with WordPress VIP's solutions for content management, commerce, and analytics. Americaneagle.com and WordPress VIP specialize in enterprise-level service for organizations who have a large number of contributors, content, and challenges.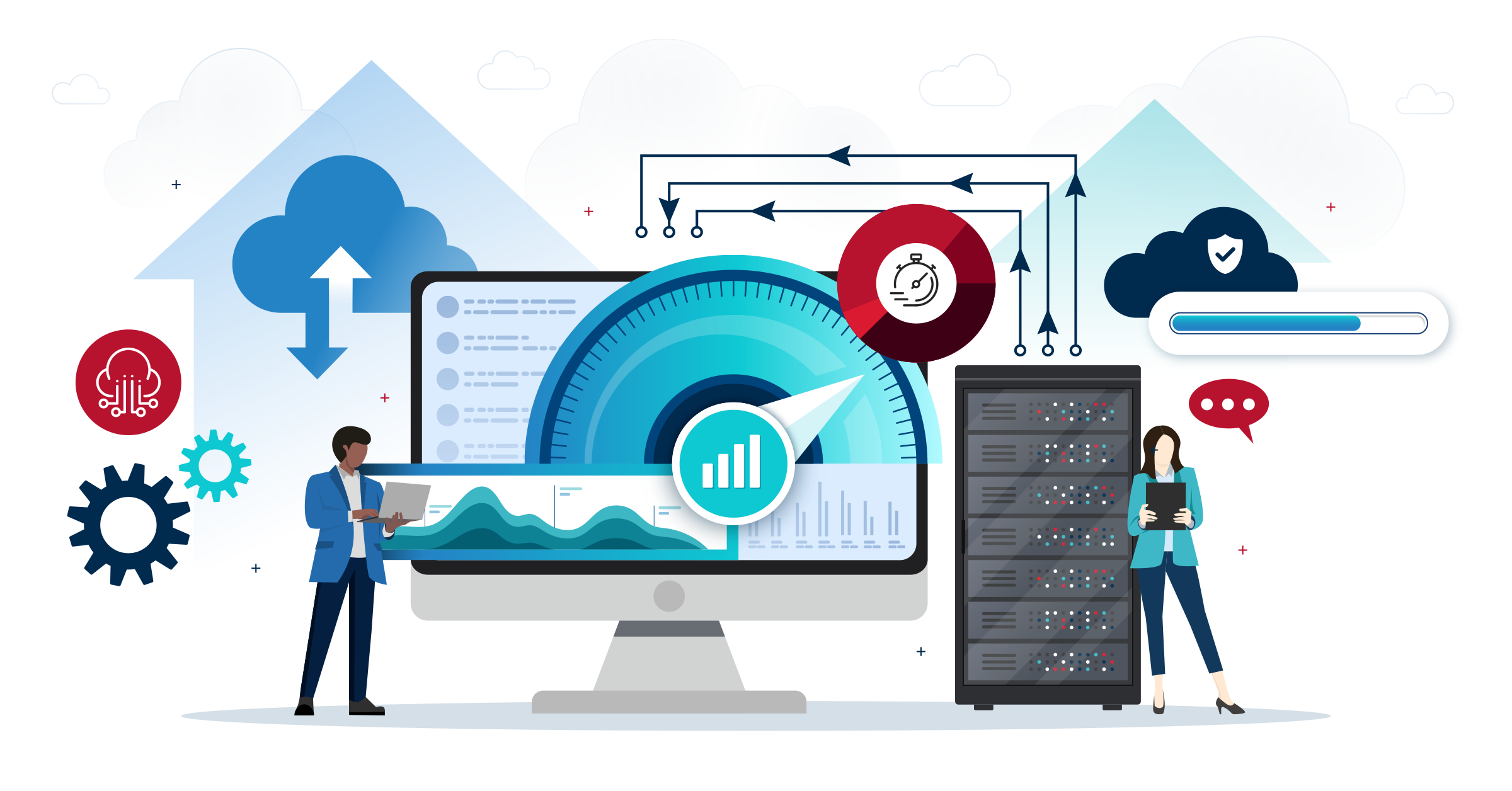 Case Studies
Here at Americaneagle.com, we have decades of experience in providing enterprise WordPress development, support, theme and plugin assistance, updates, implementations, and more. We have a team of WordPress experts who have the experience to effectively leverage the tools offered by the platform to create award-winning digital experiences. Some of our WordPress clients include the Mecum Auction Company, Amentum, and John Bean Technologies.
Prior to working with Americaneagle.com, the Mecum Auction Company was looking to create a fully-integrated digital transformation that had the capability to effectively support the next generation of growth. We created a versatile headless digital solution that promotes unparalleled agility and speed that efficiently utilizes the pre-structured components on WordPress. From this project, Mecum was able to offer a modernized web solution to their customers, boosting annual views and auction lots.
Amentum had gone through a rebranding, but its rapid growth and increasing demands were being met by its previous web partner. The company came to Americaneagle.com looking for new backend architecture that was not only more user friendly, but could also handle the growth it was experiencing. Our WordPress team worked with Amentum to rebuild the current website with the page builder Elementor, which allows WordPress users to design and edit the sites by using the drag and drop feature. Since partnering with Americaneagle.com, Amentum now operates with a flexible website that is exceeding the needs of the growing company.
John Bean Technologies (JBT) was looking to migrate their existing website to a WordPress site hosted on WP Engine for better content management flow for their editors. Americaneagle.com provided a new WordPress solution that included a fully integrated multisite experience, providing an impeccable digital experience for their users. JBT was most impressed by the website's new publishing flow, which allowed for improved organization of their content processes.
---
About Author
---