Learn what constitutes an exceptional manufacturing website, with a spotlight on the necessity of sleek, user-oriented design, and robust functionality.

What Makes a Great Manufacturing Website?
Manufacturing website design has many of the same requirements as website design for other industries, but there are some distinctions. As a manufacturing company, it is crucial to effectively reach technically-minded buyers, engineers, and senior company executives. The best manufacturing and the best industrial websites generate well-qualified leads and opportunities and establish your company as a top supplier. This is done through clear and concise information about your products and services because the intricacy involved in producing numerous parts and pieces demands meticulous attention to detail in your online presence.
In addition, a good manufacturer website will showcase the range of manufacturing capabilities and provide technical resources, customer testimonials, case studies, clear contact information for inquiries, and other related content. Some of the best manufacturing websites also offer a robust ecommerce system that is visually appealing with high-quality images, good product descriptions, and an intuitive user interface that makes it easy to buy.

Americaneagle.com specializes in manufacturing website design and development, creating and maintaining B2B and manufacturing websites that focus on building positive customer relationships through innovative design and easy-to-use online tools. With 25+ years of website design for manufacturing companies, we provide best-in-class solutions to meet the custom and complex requirements of any industrial or manufacturing business.
Why Use Kentico for a Manufacturing Website?
Digitalization is no longer a future goal for manufacturing companies; it's a necessity. The industry is entering a new era – Industry 4.0 – and to stay competitive, industrial and manufacturing companies must embrace the technology that comes with it. Although the manufacturing industry is more traditional than some other industries, it's important to prioritize digitalization in order to effectively meet customer demands. Having a strong digital foundation is essential for suppliers to understand and fulfill the specific needs of their customers.
As a Kentico Gold Solutions, Quality Expert, and Hosting Partner, Americaneagle.com knows that the Kentico DXP (digital experience platform) powers some of the best manufacturing websites out there. With the Kentico DXP, industrial and manufacturing companies have a flexible digital experience platform that helps them grow. It provides tools to manage websites, ecommerce, intranets, and digital applications and empowers manufacturing companies to create, edit, and organize digital content as well.
Below are some of the top benefits of using Kentico for a manufacturing website:
User-friendly interface: It simplifies content creation, editing, and management, making it easy for non-technical users to maintain and update the website.
All-in-one solution: It combines content management, ecommerce, online marketing, and more, so there's no need to integrate multiple systems.
Scalability: Provides you with the exact capabilities required for your current needs and also includes inherent adaptability to support your future growth.
Customization and flexibility: Custom modules, templates, and applications can be developed using .NET technologies. This provides the ability to customize the platform to meet your specific business requirements.
Digital marketing tools: The platform offers tools for digital marketing such as email marketing, lead generation, analytics, and personalization to help businesses reach and engage their target audience.
Multi-lingual and localization support: For businesses with a global presence, the platform offers multilingual content management that delivers content in multiple languages and adapts to regional preferences.
5 Best Kentico Manufacturing Website Design Examples

Signode Manufacturing Website Case Study
With a strong presence spanning six continents and a dedicated team of over 9,000 professionals, Signode specializes in transit packaging consumables, tools, software, and equipment that optimize end-of-line packaging operations and protect products in transit.
Signode rebranded, redesigned, and redeveloped their website on Kentico 12 with another agency. The implementation left them with little control of the CMS and they were unable to make basic content or navigation changes. They sought a new company to optimize their website by improving the Kentico implementation.
Americaneagle.com implemented the Kentico accelerator and built customized widgets to give Signode full control of the site pages. In addition, the project included optimization changes that provided ADA (Americans with Disability Act) enhancements, Azure Cognitive Search implementation with reporting options, and a fully redesigned front end with new graphics for key interior landing pages. A multi-language configuration was built to allow the Signode team to build out various regional versions of the site over time based on country and language, as well as a custom workflow solution for their internal legal and content approval processes.
The success of the implementation has been significant. Signode now has the power to effortlessly edit and manage content within the platform and a range of optimizations have greatly improved the user experience for both internal staff and the front end user. With a streamlined digital presence across all 80 facilities and brands, Signode can integrate every brand onto their main website for a seamless and cohesive experience.
For more details on this project, you can find the Signode Manufacturing Kentico Case Study here.
Afton Chemical Manufacturing Website Case Study
Afton Chemical Corporation develops and manufactures a wide range of petroleum products, including driveline, engine oil, fuel, and industrial additives. They came to Americaneagle.com to create a robust digital presence. They wanted to enhance the user experience, SEO visibility, and overall reporting for their online efforts.
Americaneagle.com optimized the site code and transferred hosting to our PCI compliant data center, leading to a faster and more stable site. We also re-engineered the Kentico CMS and our digital marketing team worked on improving the visibility of the site and building a digital-first focus for Afton Chemical to drive contact form submissions and resource downloads.
Afton Chemical experienced significant growth in website traffic, contact submissions, and resource downloads after partnering with Americaneagle.com.
Liberty Diversified International Website Case Study
Producing paper, cardboard, and plastic products for over a century, with an emphasis on recycled materials and environmental sustainability, Liberty Diversified is a leader and innovator in four core markets: paper, packaging, plastics and workspaces.
Liberty Diversified International had the specific objective of creating distinct pages that were different from one another. This was achieved by using a wide range of layouts and styles in various combinations and making each page unique and visually appealing to the user. Americaneagle.com also created custom pages with HTML content within the available Kentico/WYSIWYG tools.
As one of the largest privately held companies in the Midwest, LDI has experienced tremendous growth over the last several decades. The site is now an intuitive, easy to use website that provides clear information on their proud past and inspired future, news and information about their family of companies, and it highlights their commitment to the community and their core values: Caring, Innovation, Trust and Excellence.
Zurn Manufacturing Website Case Study
Zurn manufactures and sells advanced water solutions across the globe. Zurn's website on the Kentico Xperience platform was performing well, but the company decided it needed a visual makeover. With so many products, they also were in need of a better way to present search results to customers so they could find products quickly and efficiently.
Americaneagle.com updated the graphics of the entire Zurn site and implemented a dynamic search tool to help customers find products more easily. We also provided consulting and technical support to Zurn's developers and created custom homepage widgets for easy access to resources and calculators.
They have received positive feedback from customers since partnering with Americaneagle.com for their Kentico implementation. The project was unique as it involved collaboration between the developers of both companies and they're looking forward to strengthening the partnership in the future.
For more information on Zurn and their experience with Americaneagle.com and Kentico, visit our Zurn Kentico Manufacturing Website Case Study.
Safco Products Manufacturing Website Case Study
Safco Products is a manufacturer of workplace furnishings and ancillary products. Safco Products came to Americaneagle.com for the redesign and development of their website onto the Kentico 12 MVC platform.
The new site optimized the user experience on the website, providing useful information and presenting their products in a visually pleasing way, with all of the product details. The integration of the product flow was streamlined with their PIM partner and it includes integration with their customer management system as well.
This new site has greatly benefited their website visitors, providing them an excellent user experience. Easier navigation, streamlined searches and quicker access to their products has led to tremendous growth.
For more details, you can view our Safco Manufacturing Kentico Website Case Study.
You can view the Liberty Diversified International case study here for more information.
For more details on how Afton Chemical leveraged the Kentico platform for success, read the Afton Chemical case study here.
Additional Considerations for Choosing Kentico for Your Manufacturing Website
Manufacturing Web Development Considerations
Platform Selection
Find the right digital platform for your specific needs by narrowing down your business requirements. The Kentico platform minimizes overhead and maximizes ROI.
You should also look for a DXP that can safely secure data, and one that complies with any other regulation specific to the manufacturing industry, along with a secure hosting environment.
Performance Optimization
The Kentico DXP offers a robust and scalable infrastructure that ensures optimum performance, leveraging technologies like ASP.NET MVC, MS SQL server, and Azure cloud to provide fast page load times.
Integrations and Customizability
When it comes to integrations and customizability, a wide range of out-of-the-box integrations with third-party solutions are available with Kentico.
Manufacturing Web Design Considerations
Aesthetics and Branding
A customizable platform that enables businesses to establish and maintain a consistent brand identity across the website with a range of tools and features at your disposal is important. With Kentico, you can create unique and engaging layouts, apply custom styles and colors, and seamlessly integrate your own branding elements.
Product Catalog and Details
A flexible and robust ecommerce solution that allows website administrators to manage entire product catalogs, edit product specifications, create personalized product descriptions, and display pricing information in a clear and concise format, with advanced search and filtering capabilities, is critical.
Technical Specifications and Documentation
Kentico DXP offers extensive technical documentation and support resources to ensure that users have access to all the information they need to effectively implement and manage the platform. From user manuals to developer guides, the documentation is comprehensive and an ideal resource for both technical and non-technical users.
Conversion Optimization and Lead Generation
Kentico DXP allows users to create and implement highly targeted digital campaigns that help drive conversions and generate leads through A/B testing, analytics, personalization, and other advanced optimization tools.
SEO-Friendly Design
Kentico DXP has a range of built-in optimization features that help ensure that websites are well-optimized for search engines. These features include customizable meta tags, URL optimization, sitemap generation, and more, making it easier to achieve higher search rankings and attract more organic traffic.
Mobile Responsiveness
Responsive design ensures that sites look great on all devices, from desktop computers to smartphones and tablets.
Manufacturing Website Support Considerations
Technical and Customer Support
Kentico DXP provides comprehensive technical support. A dedicated customer support team assists users with any technical issues that may come up, available around-the-clock to offer timely and effective solutions.
Security Monitoring & Managed Hosting
Kentico DXP provides security monitoring and managed hosting services that include regular security updates, monitoring, and vulnerability assessments that help safeguard against potential security threats.
Platform Updates and Maintenance
Platform updates and maintenance services are available to ensure that the platform is running efficiently. The platform's performance is also monitored to optimize customer experiences and ensure that pages load quickly and efficiently.
Performance Monitoring
Built-in performance monitoring tools will track and analyze the performance of a Kentico website or application to ensure that it is running optimally and meeting the expected performance standards.
Backup and Disaster Recovery
Kentico DXP provides comprehensive backup and disaster recovery services for all data hosted on the platform.
Training and CMS Consultation
Users can also access relevant training materials and consult with Kentico DXP professionals about content management best practices, helping them maximize the DXP's full potential.
Manufacturing Web Design FAQs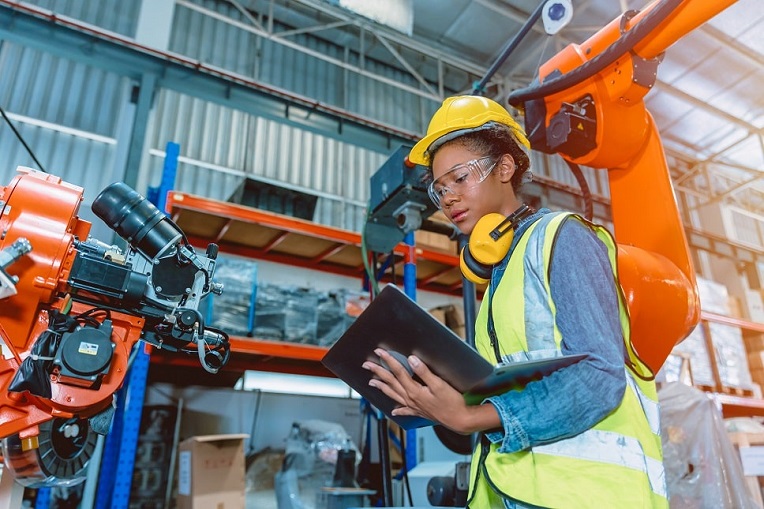 How can I create a manufacturing site with Kentico?
Kentico offers a powerful and versatile platform that can be utilized to create a high-performing manufacturing site. Americaneagle.com has a team of Kentico-certified developers with the knowledge and expertise needed to build an exceptional digital experience.
Is Kentico an easy platform to use?
Yes, it includes the perfect mix of user-friendliness and adaptability. Whether you're a tech expert or a novice, this platform caters to everyone, from developers to marketers.
What is Kentico Xperience?
Kentico Xperience includes a comprehensive set of tools and features empowering businesses to create, manage, and optimize engaging digital experiences. It has a wide range of capabilities to enhance personalization, marketing, ecommerce, and user engagement.
Can I integrate third-party software or tools with my Kentico manufacturing website?
Yes. Kentico can integrate with various third party software systems. It supports a wide range of integrations, including CRM, ERP, marketing automation, ecommerce, CDNs, analytics, social media, email marketing, payment gateways, custom applications, and APIs.
How can Kentico assist in lead generation for my manufacturing business?
The robust and versatile platform that can assist in lead generation for your manufacturing business through a variety of features and functionalities, including personalization, lead scoring, marketing automation, integrations, and more.
Can Kentico help me showcase my manufacturing products effectively?
Yes, Kentico can help manufacturing businesses showcase their products effectively through its customizable and intuitive platform that enables companies to create visually appealing product pages with extensive product information, images, and videos.
Does Kentico offer ecommerce capabilities for selling manufacturing products online?
Yes, the Kentico platform offers advanced ecommerce features including inventory management, payment gateway integration, and customer management tools.
Americaneagle.com – Your Trusted Partner for Manufacturing Website Design & Development
Americaneagle.com is a Kentico Gold Solutions, Quality Expert & Hosting Partner with proven success in Kentico DXP implementation services. With over 25 years of experience in ecommerce, website design, development, support, and hosting, Americaneagle.com is the ideal Kentico Agency to implement your Kentico solution.
We've helped manufacturing companies across the U.S. and globe leverage the Kentico platform and transform their digital operations with success and results. Our services include:
Kentico Web Design & Implementations
Kentico Support & Upgrades
Kentico Website Audits
Kentico Web Hosting
Kentico API & System Integrations
Kentico Xperience Headless DXP
Contact our team today to maximize your digital ROI!
---
About Author
---