The battle for valuable leads can make or break a business; mastering the art of paid advertising is akin to wielding a superpower. It's the gateway to not just attracting traffic but to transforming potential customers into loyal advocates of your brand. If you've ever wondered how to harness the immense potential of paid ads for lead generation, you're in the right place.
In this episode of Modern Marketing Messages, our host, Taylor Karg, is joined by Americaneagle.com Paid Ads and Email Specialist Simee Assudani. They dig deep into the various levels of paid advertising services for lead generation, grasping the fundamentals of paid advertising to crafting compelling ad copy, pinpointing your target audience, and more.
Introducing Simee Assudani, Paid Ads & Email Specialist
Simee Assudani works as a paid ads and email marketing specialist at Americaneagle.com. She primarily focuses on lead generation and nurturing. While introducing herself, Simee reflects on her journey in the digital marketing field, mentioning her initial interest in human resources (HR) during high school. However, she received an unexpected opportunity in marketing after completing a course and was surprised to be offered an internship in the field. This marked the beginning of her marketing career.
Simee discusses her progression in marketing, initially starting with video production and then branching into social media, SEO, and email advertising. She emphasizes her passion for lead generation and the importance of understanding data metrics for client success. Her pursuit of a master's degree in marketing analytics at DePaul University in Chicago reflects her dedication to improving her skills and serving clients more effectively. Simee's journey from Mumbai, India, to the United States demonstrates her commitment to continuous growth and her aspiration to live the American dream.
What is Paid Advertising?
Paid advertising in the digital space is akin to traditional billboard advertising, where you pay to display ads to potential customers. Simee mentions various forms of paid advertising, including search, display, discovery, and YouTube ads, emphasizing the importance of delivering the message to the right audience at the right time through paid media.
Taylor inquires about the connection between paid advertising and lead generation, and Simee clarifies that strategically used paid advertising can attract potential clients and prompt them to take action on a website. She provides an example of someone searching for a law firm on Google, highlighting how paid ads can introduce new prospects to a business, even when they were previously unaware of its existence.
Top Paid Advertising Platforms
Simee mentions Google Ads and Local Service Ads as options for businesses like law firms. She explains that the choice of platform depends on the business goals. For brand awareness and website traffic, paid social media ads can be effective. For goals like form submissions or online purchases, Google Ads and Bing Ads are recommended, as they are top domains for lead generation. Simee emphasizes that platforms are selected based on where potential customers are actively searching for services or products, such as making frequent search queries on these platforms.
Google Local Services Ads
Simee explains that Local Service Ads are a distinct platform related to Google Ads. These ads are primarily service-oriented and require businesses to provide their details and upload their licenses, ensuring that they are eligible to offer services in a specific location.
Local Service Ads goes beyond the typical Google Ads verification process, involving additional documentation and verification of licenses for service providers. They also facilitate appointment scheduling through a third-party Google platform. These ads are highly user-friendly, allowing users to easily place calls or fill out lead forms with just two clicks. Simee notes that local service ads are typically displayed even before standard Google Ads, making them an important platform for businesses offering local services.
Elements of a High-Converting Landing Page
Simee explains that while paid ads can drive traffic, it's the landing page that plays a crucial role in getting conversions.
A high-converting landing page typically includes the following elements:
A compelling value proposition that clearly communicates the benefits to the audience.
A clear and straightforward call to action (CTA) that is not confusing.
An uncluttered design that presents a single offer.
Trust-building elements such as client testimonials and reviews.
Information about the business, its history, and what it offers.
Benefit-oriented keywords that address the user's problem and how the business can solve it.
Encouragement for the user to take action, whether it's filling out a form or making a purchase.
She emphasizes that the specific action encouraged on the landing page may vary depending on the industry, such as filling out an application form for the educational sector or making a purchase for ecommerce businesses. The key is to create a landing page that provides valuable information and motivates users to take the desired action.
How to Create Compelling Paid Ad Content
Simee explains the character limits for PPC ads, with headlines having a limit of three characters and descriptions limited to 90 characters. Despite these constraints, the messaging must effectively reach the target audience.
Simee offers tips for crafting engaging ad copy, suggesting the use of specific product features, testimonials, claims, and notable achievements in headlines. Descriptions should complement the headlines, offering more information about products or services. She also mentions the importance of appropriate site links, call-out actions, phone number extensions, and promotions.
Simee emphasizes the foundation of effective ad copy lies in keyword research, using Google Keyword Planner to identify high-converting keywords with low average CPC (Cost Per Click). Taylor acknowledges the complexity of crafting PPC advertisements, and Simee explains that her team collaborates with clients, holding regular meetings to ensure the ads accurately represent the brand before publication.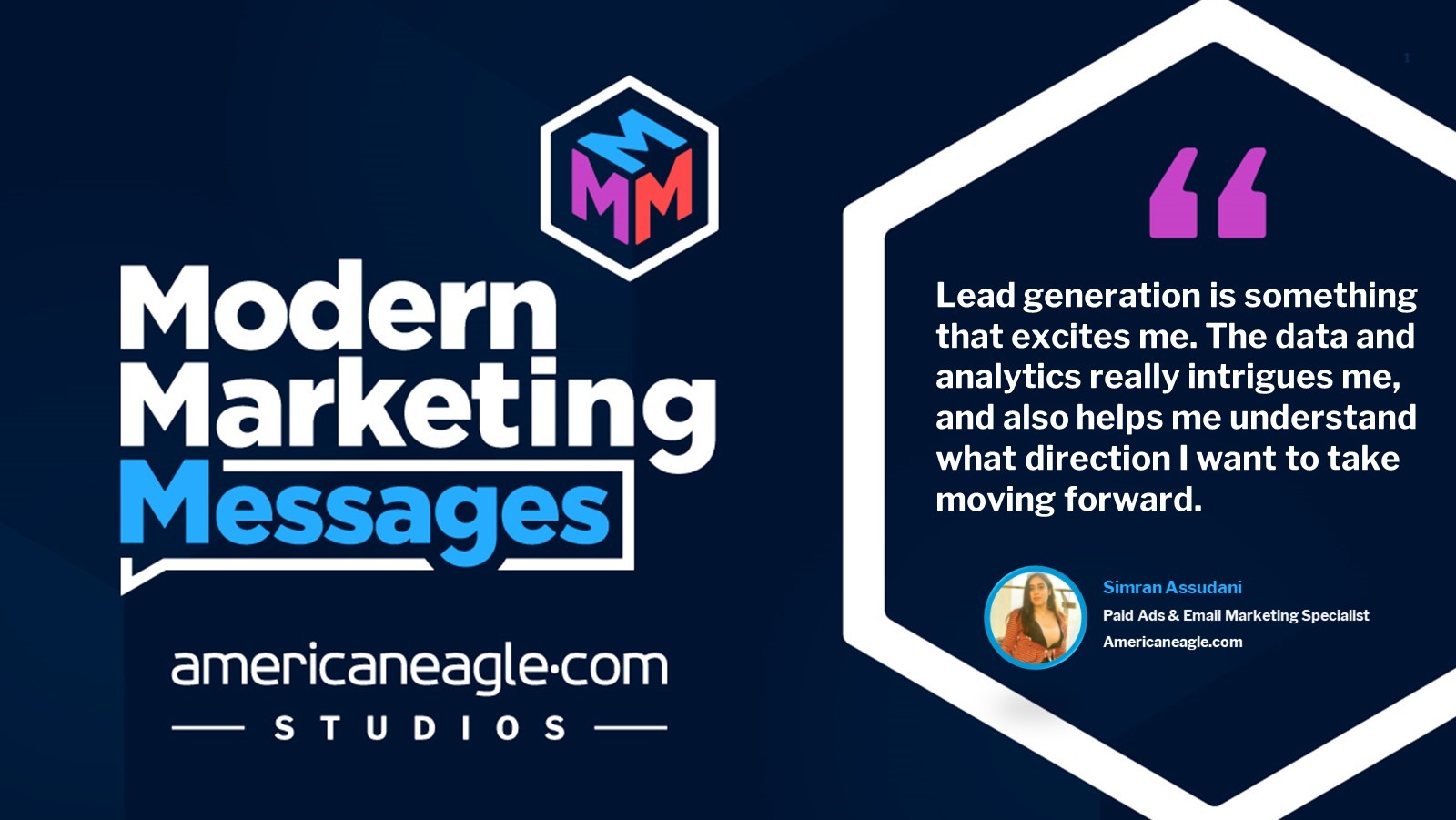 How to Target the Right Audience for Your Business
Simee explains that they start by discussing buyer personas with clients during initial meetings, which include demographics, geography, and interests relevant to the client's business services. She adds that she also asks about the lifetime value of a client to understand the potential long-term impact of paid ads. By knowing how many leads are qualified and how long they stay with the business, they can calculate the customer lifetime value. This value considers not just the initial leads but also their long-term revenue contribution. She illustrates how even getting one qualified lead each day can significantly benefit a business over time, demonstrating the potential of paid ads in bolstering a business's revenue.
Effective Audience Targeting Techniques
After understanding the client's buyer personas, Simee leverages Google Ads' affinity audiences, which categorize users based on their interests and behaviors, such as shopping enthusiasts or aviation academy students.
Simee also emphasizes the use of lookalike audiences, which involve creating new audiences that resemble the existing engaged audiences on social media platforms. By analyzing the engagement patterns of their current audience, she aims to replicate and expand this engagement through Google Ads and Bing Ads. This approach aligns with the keyword strategy used in their campaigns, ensuring that the targeting techniques are consistent and effective in reaching potential customers.
Get More Leads with PPC
The role of paid advertising in lead generation cannot be overstated. As we've journeyed through the intricacies of this powerful tool, you've learned how to leverage paid ads effectively, from understanding the fundamentals to creating compelling ad content and targeting the right audience. It's not just about attracting visitors; it's about converting them into loyal customers who believe in your brand's value. By embracing the insights and strategies shared in this episode, you're well-equipped to harness the full potential of paid advertising and drive your lead generation efforts to new heights.
Listen to Marketing Messages Today!
Stay tuned for Part II of this episode coming soon!
Start listening to MMM on Apple Podcasts, Spotify, or wherever you get your podcasts.
Connect with:
Brought to you by Americaneagle.com, a digital marketing and web design company, Modern Marketing Messages discusses the latest and greatest in both online and offline marketing tactics, strategies, and trends. We take a deep dive into anything and everything marketing, speaking to the best and brightest minds in technology and marketing. Episodes will cover different areas of focus, from advanced SEO to paid search, personalization to influencer marketing, and everything in between.
Follow now.
---
About Author
---