Digital Solutions Rev the Engine Behind Mecum Auction Company
The Mecum Auction Company is a recognized leader in collector car and motorcycle sales, hosting auctions throughout the United States. The company has been specializing in the sale of collector cars since the 1980s. They now auction more than 20,000 lots per year and average more than one auction event each month.

The company has continued to expand its catalog of offerings which now includes a wide array of collectibles such as entry-level to investment-grade collector cars, motorcycles, tractors, signs, and memorabilia items like gas pumps, pedal cars, and clocks.
Challenges
The Mecum Auction Company was ready for a collective pivot to digital. Since its inception, Mecum was event-driven. They are self-described as "an event company that happens to do auctions." The entire event production, from planning and promotion to television broadcasting, has been consistently led by the internal team at Mecum Auctions. Promotion for their auction events and brand had, for years, been print-driven.

Mecum's digital resources evolved over time, but their website was not ideally connected to databases of digital resources and business technology. Asset development and content additions to their website had grown cumbersome and required consistent IT involvement. While much of the company's digital ecosystem had been capably stitched together over time, they were ready for a fully-integrated digital transformation that could effectively support the next generation of growth for Mecum Auctions.
Project
Platform
Industry
Professional Services
Transportation
Expertise
Strategy & Insights
Web & Application Development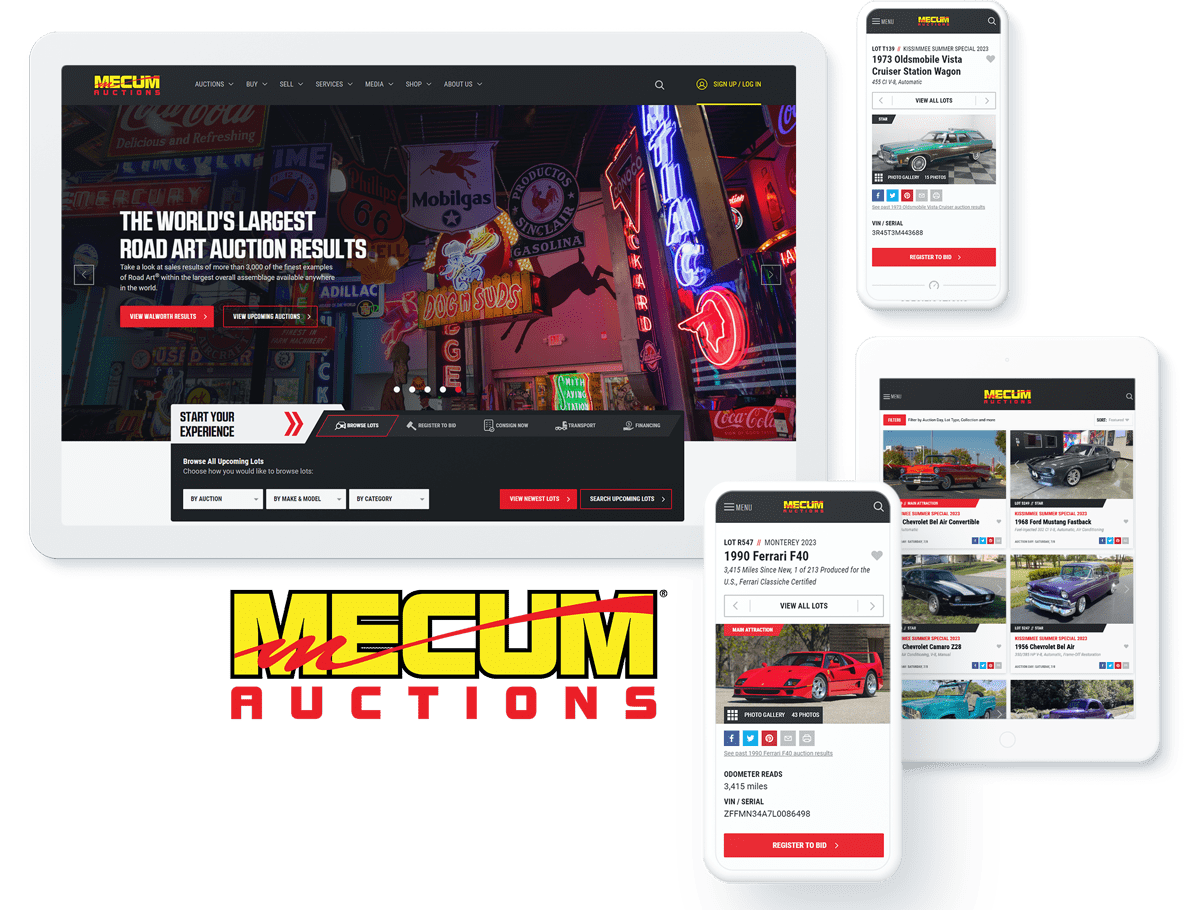 Solutions
Mecum Auctions selected Americaneagle.com to help reimagine scalable digital solutions to deliver their auction business assets to participants via their website with unprecedented performance and dependability. Mecum Auctions selected Americaneagle.com for its uncommonly broad range of website development experience and recognized digital agency leadership within the world's highest performing platforms and technology solutions.

Within the newly designed and developed website, a versatile headless digital solution decouples the front-end delivery from Mecum's vast libraries of assets. The headless solution promotes unparalleled agility and speed. The website is now powered by the second-to-none editing capabilities of the WordPress content management system (CMS). A design strategy was created within WordPress to efficiently utilize pre-structured components, or content blocks. More than 50 templated content blocks are now able to deliver specific content, such as hero images, carousel promotions, calls-to-action, and more, to any designated page throughout the website, resulting in a significantly reduced time-to-market for new content and campaigns.

Every item up for auction, or lot, has a wide array of digital assets that communicate details with bidders. Lot name, description, date released, interior photos, exterior photos, and so much more is stored for each. Salesforce, and more specifically Sales Cloud, is now the single source of truth for all of those digital assets. Cloudinary digital asset management (DAM) efficiently feeds an array of photo variations, from high-resolution print magazine files, transparent background versions, as well as web images optimized for download speed. The intelligence and speed of Algolia search is providing near-instant search results from over 8 million indexed assets.

Mecum customers can now create member profiles on the website for access to an array of membership benefits. A complete history of auction data is among the most popular of those benefits. Logged into MyMecum, auto enthusiasts utilize past sales data to approximate current values of auction offerings.

With up to 20 million page views a month and over 120 million views a year, Mecum.com is a high-traffic website that escalates even more on auction days. Much like many of the vehicles they auction, this redevelopment project set a high expectation for speed and performance. To maximize the world's most capable server set up and delivery, the project team partnered with WordPress VIP and Vercel. WordPress VIP provides feature-rich back-end hosting service that ensures optimal performance within Mecum's admin interface and resources. Vercel provides ultra-fast website delivery via its Edge Network, a leader within content delivery networks (CDNs).

The new site launched as planned ahead of one of the biggest auctions on Mecum's calendar every year, the Spring Classic in Indianapolis. Not only on time, but also on budget, this modernized web solution that empowers both the Mecum Auctions team and its business, is a true digital transformation. Partnership with Americaneagle.com has led to a high-performing website at Mecum.com that is now the ultimate destination for classic car enthusiasts.
Results
8M+

Indexed Database Assets

120M+

Annual Views

250k+

Auction Lots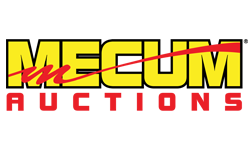 After a long journey and a lot of hard work, we launched our new website, which illustrates a foundational transformation for Mecum. Thanks to countless hours of work, Americaneagle.com was able to realize the vision we've had for this project since the beginning. The launch doesn't represent the finish line, however, but the start of Mecum using our web presence to better engage with visitors, delight customers, and empower our marketing team to supercharge the business.