Smart Content Flow Leads Successful Platform Migration for John Bean Technologies
John Bean Technologies (JBT) Corporation is a leading global technology solutions provider to high-value segments of the food and beverage industry with focus on proteins, liquid foods, and automated system solutions. JBT designs, produces, and services sophisticated products and systems for multi-national and regional customers through its FoodTech segment. Throughout the food production value chain, their solutions range from primary processing to packaging systems for a range of food and beverage groups.

JBT also sells critical equipment and services to domestic and international air transportation customers through its AeroTech segment.
Challenges
JBT chose Americaneagle.com to partner in their migration from an existing Sitecore website to a WordPress site hosted on WP Engine. They were seeking a better content management flow for many editors. While engaging help to deploy the intuitive content management functionality that WordPress can provide to enterprise clients they also wanted to eliminate the Sitecore licensing model ahead of its renewal.

An auto-translation tool for the site's English content was also requested. The prioritized languages that JBT identified included Chinese. In China many Google tools, such as Google Translate, are blocked. The translation solution would require successful functionality within China.
Project
Platform
Industry
Manufacturing & Distribution
Expertise
Accessibility
Multi-Site Platform
Strategy & Insights
Web & Application Development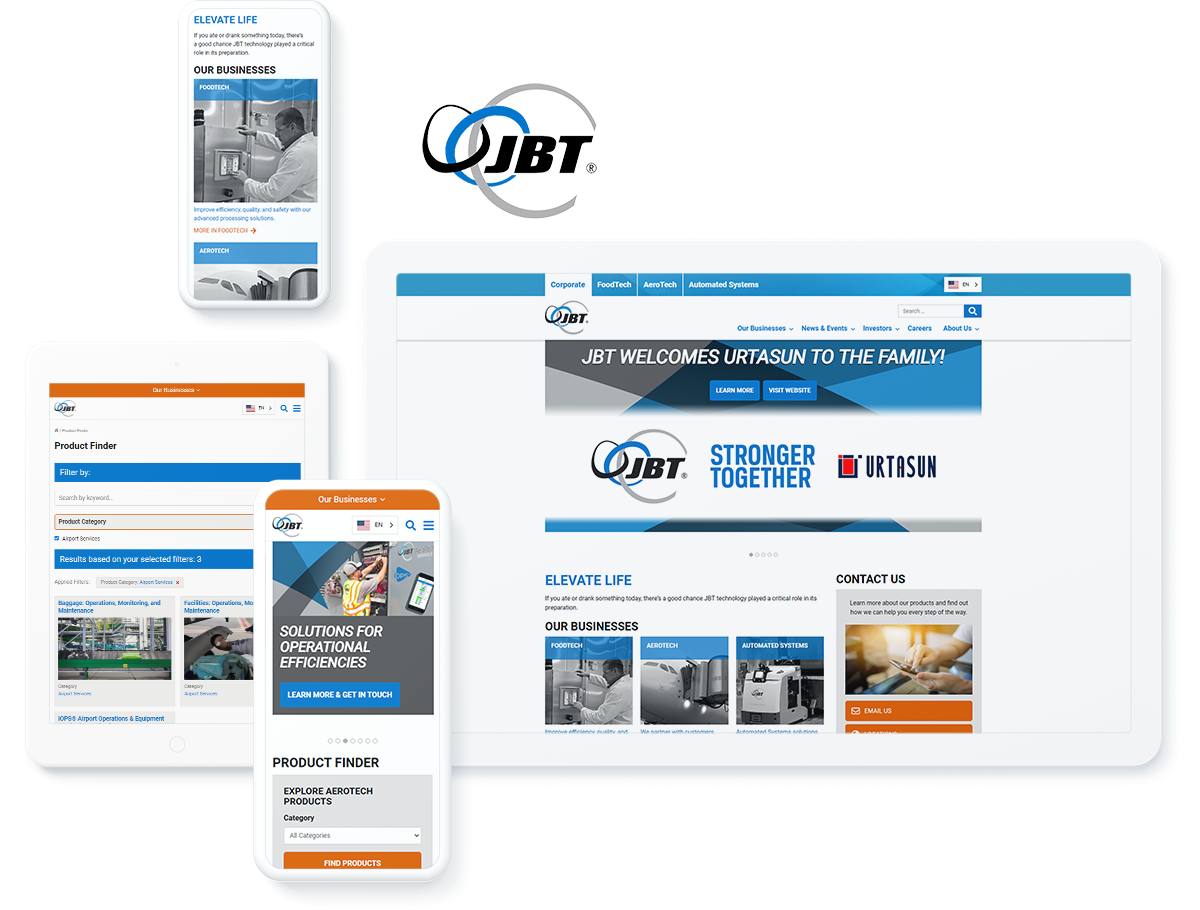 Solutions
The technical vision within the new WordPress solution provided a fully integrated multisite experience within a singularly branded website. The translation functionality of the new site has exceeded original expectations. English, French, Spanish, German and Portuguese-speaking clients are now efficiently using the new JBT site. The Chinese language functionality has been successfully tested within China and will soon be live on the site.

Internally, the JBT team is most impressed with the website's new publishing flow. Where there used to be many confusing levels of access and content contributors who were all dependent upon one individual to do the approving and posting, there is now a sophisticated and successful content management flow which integrates both Bespoke and Oasis. Organization of the content, priorities, approvals and publishing has improved immeasurably. For the growing team of content contributors, WordPress has been an efficient solution to learn and use.

This complex platform migration of the JBT website was on budget and on time. For site users who had grown accustomed to the previous site's URL structure, navigation and content, the new environment provided an intuitive, nearly unnoticeable transition. Behind the scenes, the site has shown marked improvement. Google Lighthouse performance scores, which measure speed and mobile success, are now in the 90s.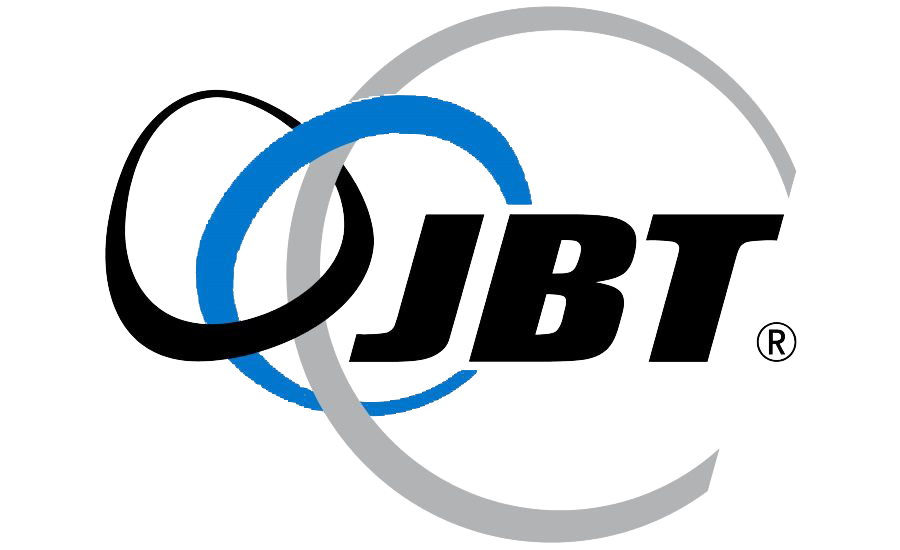 Throughout the process, the team provided great advice and knew what questions to ask. When faced with unique challenges, they consistently came through with innovative solutions. I would definitely recommend Americaneagle.com.