Americaneagle.com is a Kentico Gold Solutions, Quality Expert & Hosting Partner with proven success providing quality Kentico development services. The Kentico platform allows you to effortlessly manage your digital content and receive a positive return on your investment. Over the last decade-plus, associations have used the Kentico platform and achieved great results. It empowers associations to stay agile, flexible, and ahead of the game. We're going to look at seven website success stories for associations that have utilized the platform and review some of the reasons they have benefited from the Kentico and Americaneagle.com partnership.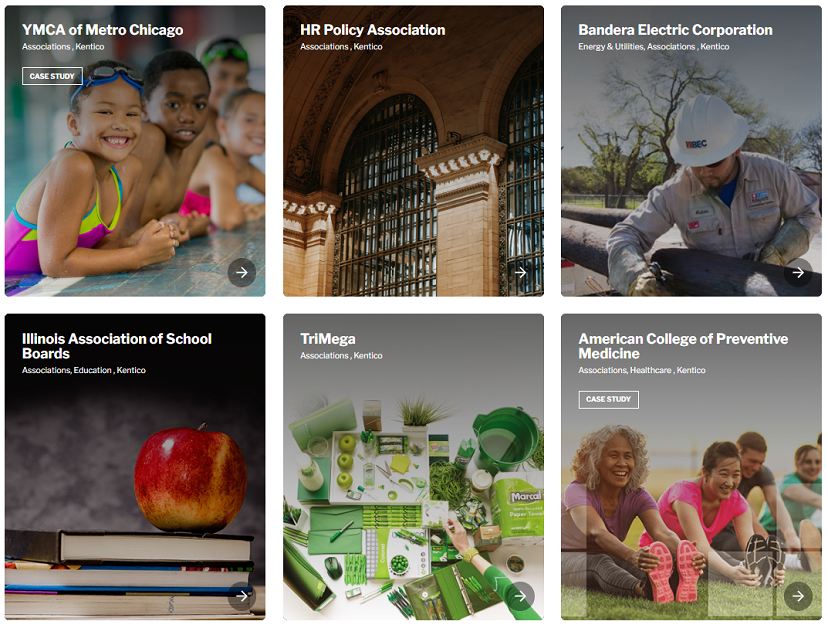 What Makes a Great Kentico Website
An exceptional Kentico website contains essential elements that utilize the platform's features to provide an outstanding, user-friendly, and captivating digital experience. The following are some of the factors that set apart a great Kentico website:
User-Centric Design
An exceptional Kentico website provides users with an intuitive navigation structure, stunning design, and engaging visuals. It's also responsive, which means it can be viewed on all devices and browsers to cater to a wide range of users.

Personalized Content
Based on the preferences, behavior, and demographics of the users, Kentico delivers customized content and personalized experiences to them.
SEO Optimization
Your website's visibility and organic traffic will increase with Kentico's powerful SEO tools. They help optimize the site for search engines with meta tags, alt attributes, URL structures, and keyword-rich content.
Performance and Speed
Your website will be lightning-fast and super smooth for maximum user satisfaction and customer retention. Website performance is efficient, with optimized images, scripts, and the powerful caching mechanisms Kentico provides.
Content Management
A dynamic website can be created using Kentico's powerful CMS features. Maintain engaging, up-to-date content with a streamlined content hierarchy and regular updates that will enhance the site's value and keep users coming back for more.
Marketing Automation
Automation workflows implemented within Kentico can help in nurturing leads, sending targeted digital messages, and improving conversion rates through personalized digital marketing campaigns.

Ecommerce Integration
For associations that have ecommerce, your clients or members will experience a seamless and secure ecommerce experience with Kentico. User-friendly shopping carts, product catalogs, and easy payment processing ensure a convenient and trustworthy shopping experience.
Integration with External Systems
A great Kentico website streamlines operations with seamless integration with CRMs, ERPs, social media, and other third-party applications.
Security and Compliance
Secure coding practices, SSL, and compliance with data protection regulations is crucial for a great Kentico website. The DXP (digital experience platform) from Kentico provides a range of important security features to protect user data and prevent unauthorized access.
Analytics and Reporting
Kentico's powerful analytics tools track user behavior and allow you to understand traffic patterns and maximize user engagement. They empower your decision-making with data-driven insights and unlock the full potential of your website.
Community Engagement
Great Kentico websites build a stronger community and boost user engagement by connecting through forums, blogs, and social media integration.
Scalability and Flexibility
Kentico websites have the scalability and flexibility to grow and adapt with changes. With Kentico's flexible platform, you can easily add new features and modules whenever needed.
Essential Kentico Website Design Features
A great Kentico website combines effective design, user-friendly navigation, responsive design, and clear visual hierarchy, and seamless integration. It should also be compliant with modern web standards and easy to maintain and customize. Overall, a great Kentico website showcases innovation, functionality, and a great user experience. Americaneagle.com incorporates all of these features when implementing the Kentico platform.
Responsive Design
Responsive design is an essential aspect of modern web development:
Responsive design allows your website to automatically adapt its layout and content to fit various screen sizes, ensuring that users can easily navigate and consume your website's content regardless of the device they are using.
It's important to thoroughly test your responsive design on different devices, including smartphones, tablets, laptops, and desktops. This will help identify any issues with the layout, functionality, or performance and make necessary adjustments to ensure a seamless user experience across all platforms. Additionally, testing on different browsers such as Chrome, Firefox, Safari, and Internet Explorer will help ensure compatibility and consistency.

User-Centric Navigation
User-centric navigation is a fundamental aspect of website design that focuses on creating an intuitive and easy-to-use navigation for users:
Creating intuitive and easy-to-use navigation helps users find information quickly. The navigation menu should be prominently displayed and easily accessible, preferably at the top of the website or in a visible sidebar and it should include clear labels that accurately describe the different sections and pages of the site. Organizing the navigation in a logical and hierarchical manner enables users to easily understand the structure of the website and quickly find the information they are looking for.
Clear and concise labels help users understand the purpose of each navigation item. Additionally, organizing the navigation based on logical categories or topics improves the user experience by grouping related content together. Well-placed calls to action, such as "Learn More," "Buy Now," or "Contact Us," provide clear guidance to users and encourage them to engage.
Visual Hierarchy
Establishing a clear visual hierarchy is crucial because it helps guide users' attention to the most important elements on the page:
A well-defined visual hierarchy ensures that users can easily prioritize and understand the information presented to them. By using visual hierarchy, designers can organize content based on its importance and create a flow that guides the user throughout the website. Placing important elements at the top of the page, using larger font sizes or bold typography for headings, and incorporating visual cues like arrows or icons are all part of good visual hierarchy.
Size, color, contrast, and spacing are powerful design elements that can be used strategically to make certain elements stand out and capture users' attention. For example, increasing the size of a headline or using a vibrant color for a call-to-action button can draw the eye and encourage interaction. Contrast can be employed to differentiate between different sections or elements and proper spacing provides breathing room and enhances readability, allowing users to navigate the page more comfortably.
Why Use Kentico for Association Websites?
Associations are unique in that they prioritize member experiences and need digital solutions that add value, solve workflow problems, increase efficiency, and promote growth strategies. As a robust and versatile digital platform, Kentico offers numerous benefits that make it the preferred choice for associations. These features include:
Member Engagement
The Kentico platform allows associations to create personalized and engaging content. Your association can efficiently communicate with members, foster community engagement, and deliver tailored experiences to your audience.
Membership Management
The platform allows you to seamlessly manage member data, subscriptions, and communications with Kentico's integration with membership management systems; perfect for associations seeking efficient and streamlined operations.
Event Management
Kentico simplifies the process of organizing conferences, webinars, and workshops by providing powerful tools for creating and managing events. Everything from registration and payment processing to attendee/member communication is included.
Ecommerce Capabilities
Associations can leverage Kentico's ecommerce features to enhance their organization. Members can pay their dues and buy event tickets, merchandise, and educational materials hassle-free and securely through a user-friendly online store.
Marketing Automation
Kentico's marketing automation tools will supercharge your association's marketing strategies. It will enable associations to create targeted marketing campaigns to grow membership, nurture leads, and maximize member retention.
Content Management
The platform's robust content management system (CMS) allows associations to create, update, and manage content effortlessly. This powerful CMS ensures your website remains fresh, relevant, and engaging for your members.

Responsive Design
Your association will have an accessible and user-friendly website as every Kentico website includes responsive web design for seamless adaptability across desktops, tablets, and smartphones.
SEO and Analytics
Kentico offers SEO optimization tools and analytics to boost your website's search engine ranking. You can monitor user behavior and measure the effectiveness of digital strategies with these powerful tools.
Security and Compliance
The platform prioritizes the ultimate in security and data protection, providing features such as SSL support, role-based permissions, and compliance with data protection regulations. Your members' data will be safe and secure.
Integration and Extensibility
Kentico includes seamless integration capabilities with various third-party applications. Your association website can connect with popular CRMs, ERPs, and social media platforms to turbocharge functionality and streamline operations.
Scalability and Flexibility
Kentico is scalable and flexible, empowering your association to effortlessly adapt to growth, easily add new features, and customize your website to meet evolving needs.
Community and Support
Kentico has a strong community of developers, partners, and users, along with access to comprehensive documentation and support, to ensure that associations have the resources they need to thrive utilizing the powerful Kentico platform.
7 Best Kentico Website Examples
YMCA of Metro Chicago

The website for the YMCA of Metro Chicago was outdated and provided a poor digital experience. They wanted to transform it to better serve members and provide access to program and membership information. They engaged with Americaneagle.com and Kentico for this purpose.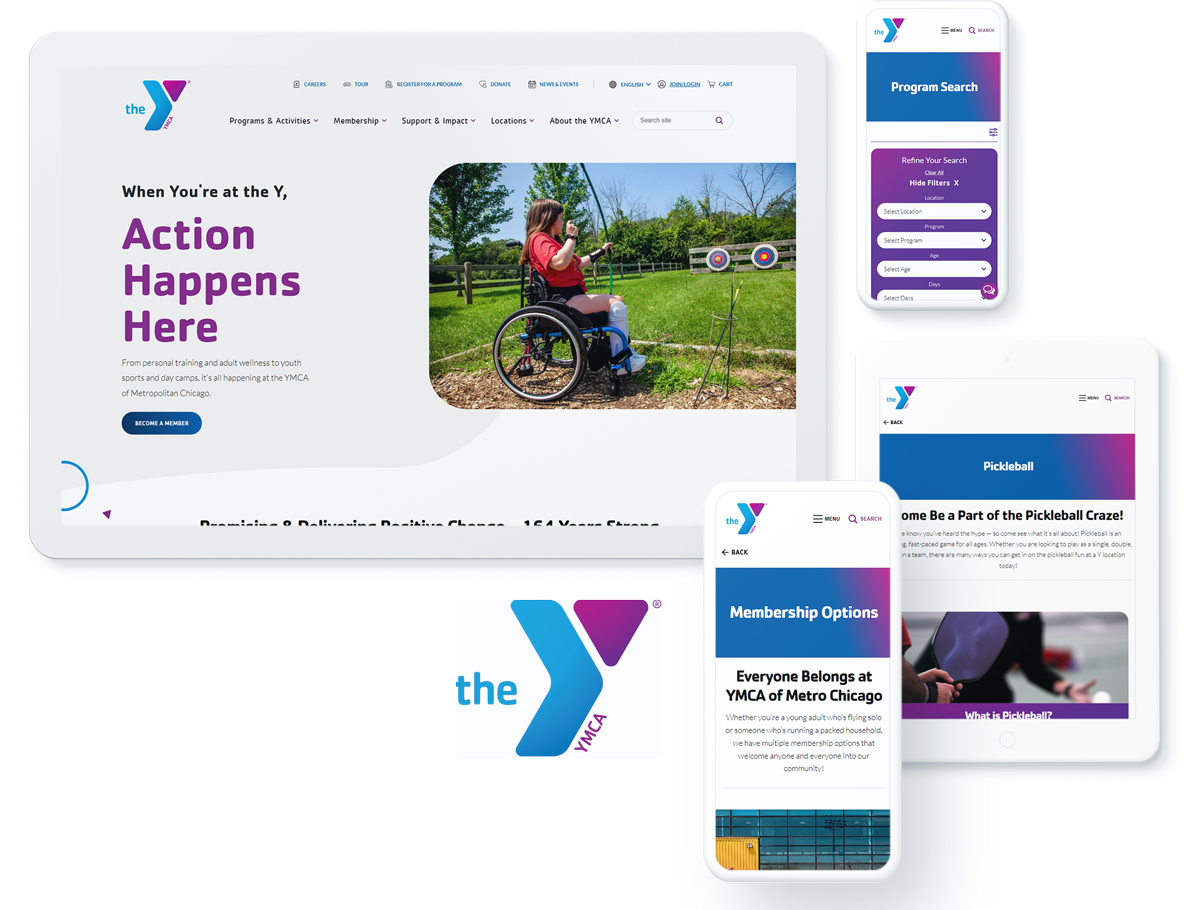 HR Policy Association

HR Policy hired Americaneagle.com's content marketing team to create a content strategy that matched their objectives. The association were provided with tools from Americaneagle.com for updating their content processes, which include a content calendar, a content governance plan, a Content Experience (CXP) document, and a Writer's Reference Guide.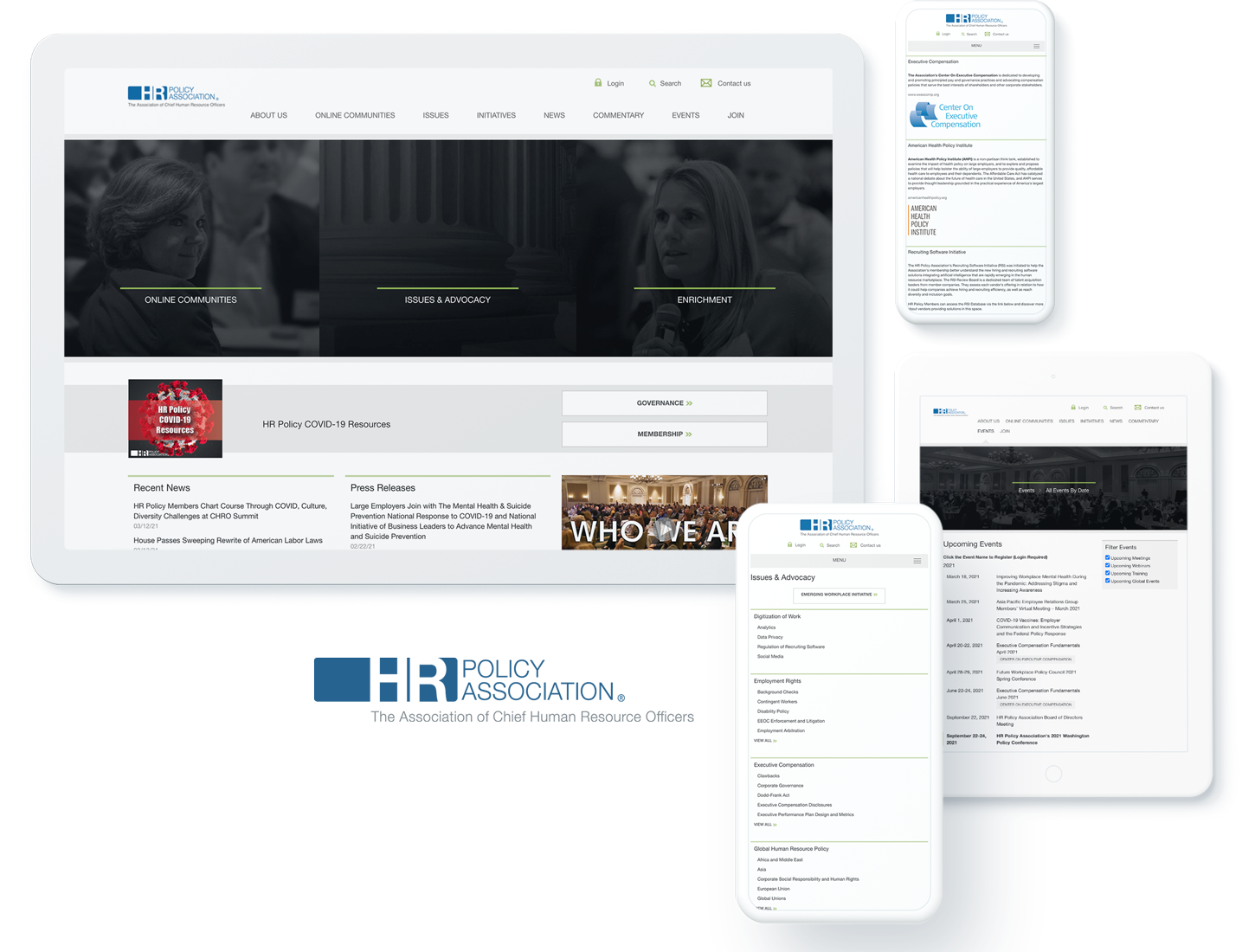 Bandera Electric Corporation

Bandera Electric Corporation (BEC) BEC approached Americaneagle.com to upgrade their website for better customer experience and to utilize Kentico's features to generate leads for their sales team.
Illinois Association of School Boards (IASB)

We redesigned and developed the IASB website on the Kentico platform and developed many widgets on this project that will be utilized on future Kentico projects for IASB.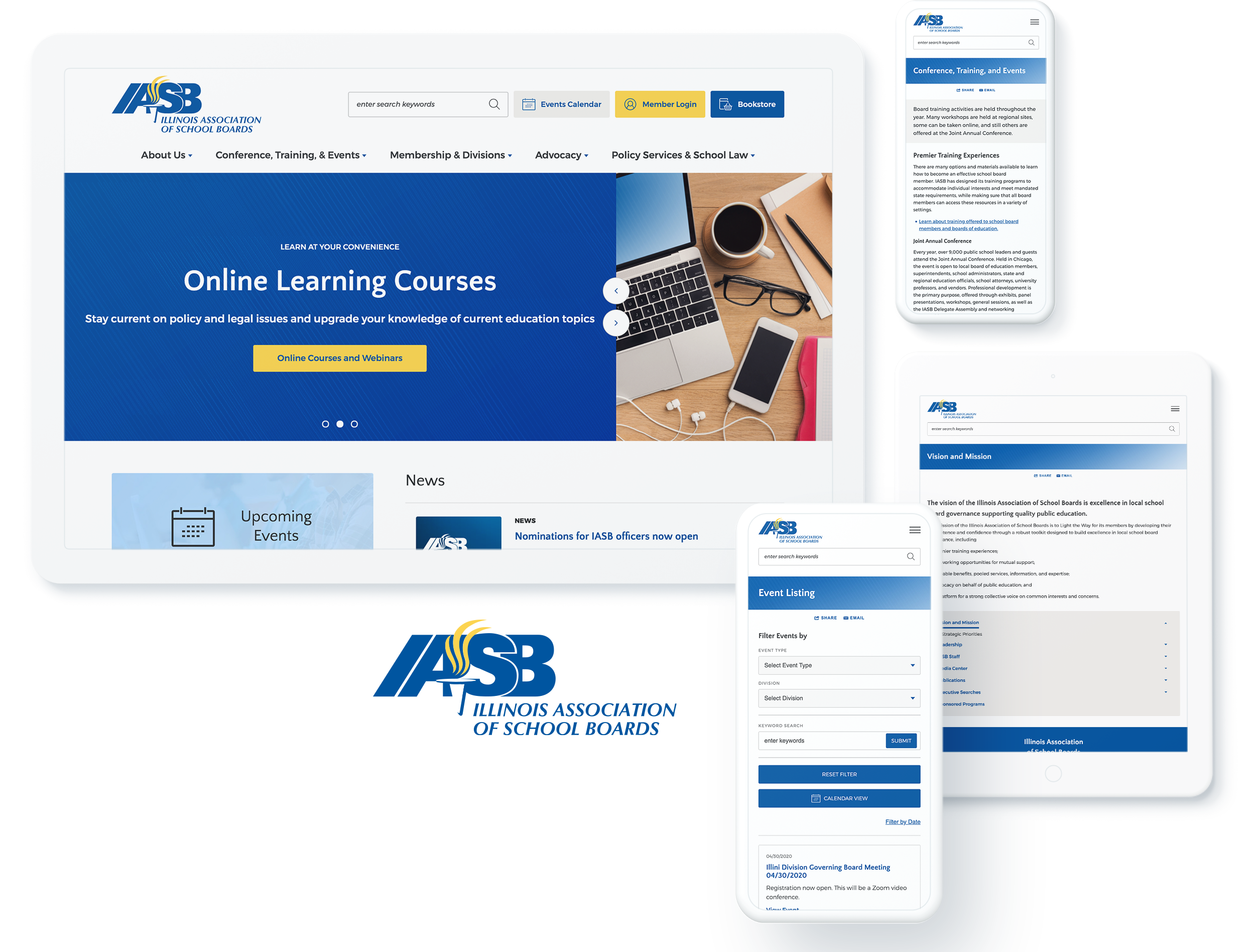 TriMega
TriMega's website, built on Kentico, has many valuable features for members including a supplier directory and an accounting center. Kentico allows for different calls to action, user-based information, and roles.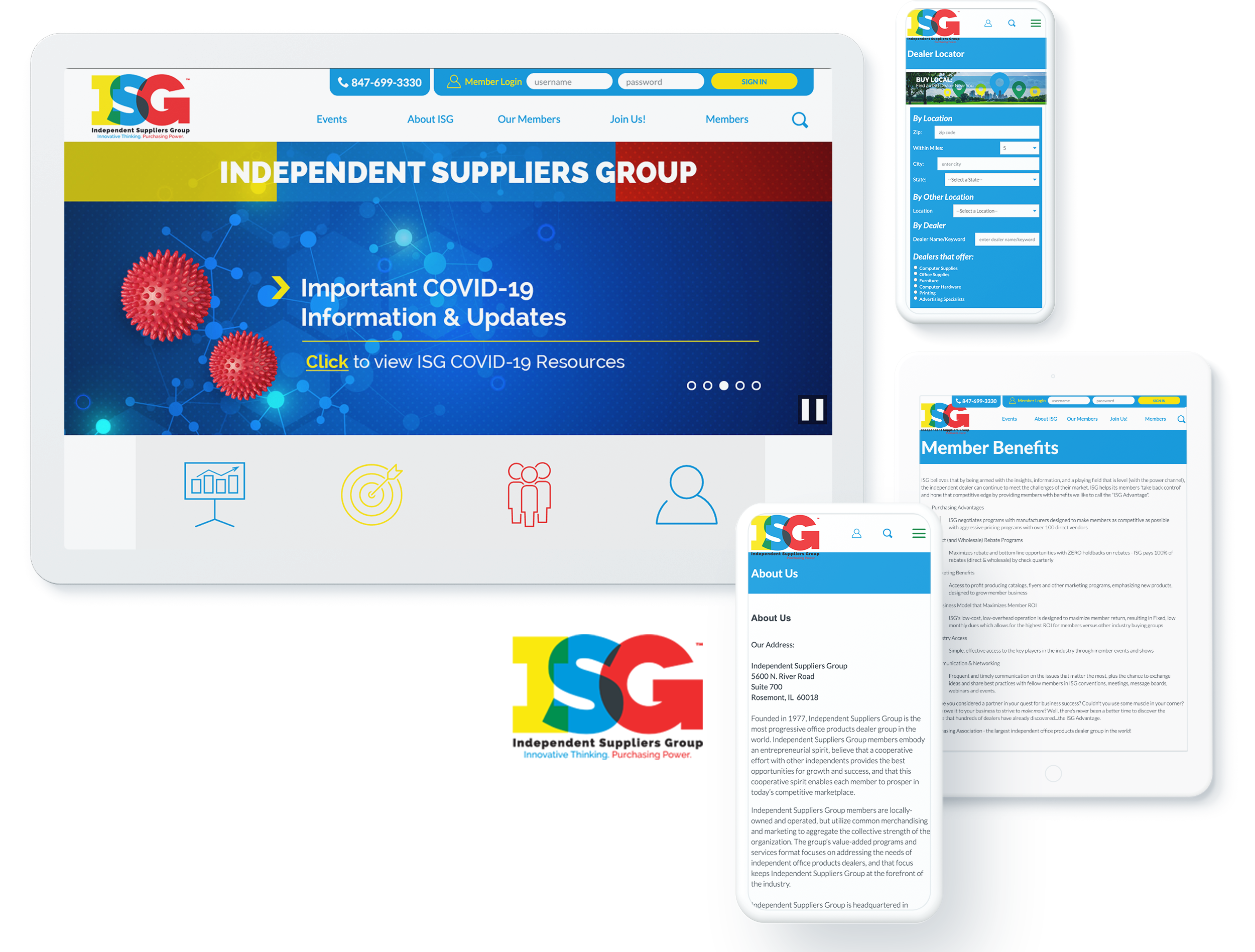 American College of Preventive Medicine
We began this project by establishing a Foundational Strategy and Sitemap. Kentico v12 was then implemented, featuring distinct page types. An SSO handshake was established between ACPM AMS (YourMembership) and LMS (Oasis), and members are able to access gated content.
National Association of the Remodeling Industry (NARI)

NARI, a longtime Americaneagle.com client, received a complete website redesign resulting in two separate sites: one for industry partners and one geared to consumers.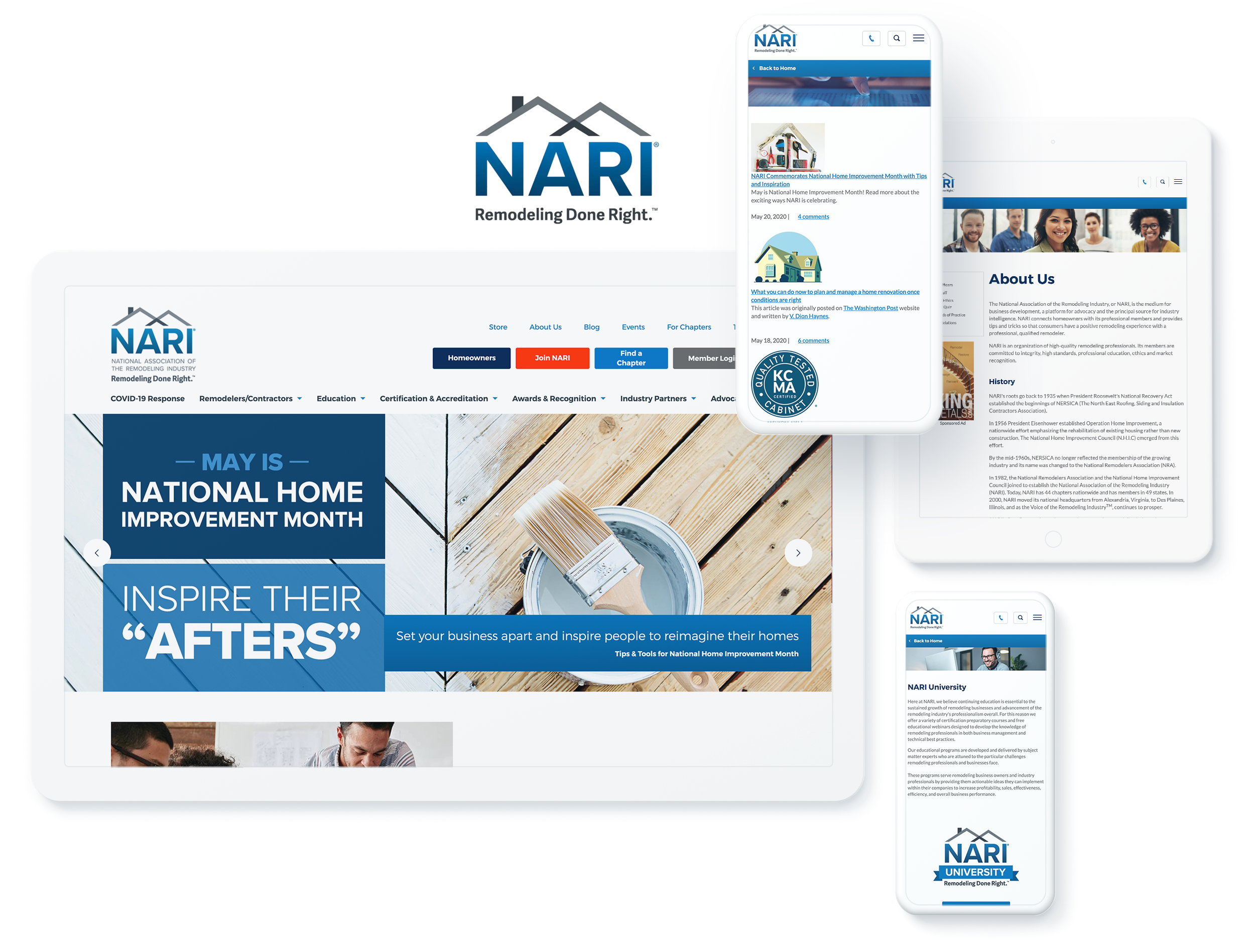 FAQ about Kentico Websites for Associations

What is Kentico and how can it benefit our association's website?
It's a versatile digital experience platform (DXP) that empowers customers to create stunning websites, manage content effortlessly, and deliver personalized digital experiences with a user-friendly platform, customizable templates, marketing automation, and seamless integration capabilities.
How does Americaneagle.com specialize in building association websites using Kentico?
The full potential of your association can be unlocked with Americaneagle.com's proven expertise and experience in successful Kentico projects. With a track record of many completed projects and a diverse portfolio, we specialize in tailoring solutions that align with your association's unique needs and goals.
Can Americaneagle.com integrate our membership management system with a Kentico website?
Yes, Americaneagle.com has expertise in integrating membership management systems with Kentico powered websites, allowing for the seamless exchange of data and enhanced functionality.
How customizable are Kentico websites for associations' specific needs?
Kentico offers many customization options, allowing Americaneagle.com to tailor websites to meet associations' specific needs and branding requirements.
Does Americaneagle.com offer support and maintenance services for Kentico association websites?
We offer comprehensive support packages designed to keep your Kentico association website up-to-date and secure. With our maintenance, upgrades, and technical support services, you can ensure smooth operation and peace of mind.
How does Kentico ensure the security and privacy of our association's data?
Kentico has robust security features to protect your association's data, including SSL support, role-based permissions, and data encryption to ensure privacy and integrity.
Can Americaneagle.com assist with migrating our existing website to Kentico?
Yes, we will upgrade your website seamlessly with our re-platforming and migration services for the Kentico DXP. You will experience a smooth transition while maintaining data integrity.
What digital marketing features does Kentico offer for association websites?
Kentico provides a suite of digital marketing tools to enhance your association's digital marketing efforts, from marketing automation and email marketing to lead scoring, SEO optimization, and analytics.
How scalable is a Kentico website built by Americaneagle.com for growing associations?
Kentico websites built by Americaneagle.com are highly scalable, allowing you to expand your association website with ease, adding new features, integrations, and content as you grow and evolve.
Can we see examples of association websites Americaneagle.com has built using Kentico?
Yes, we have exceptional expertise and success in creating association websites built with Kentico. website now to see a range of Kentico projects, including insightful case studies.
Americaneagle.com is an Expert Kentico Solutions Partner
Americaneagle.com is proud of our important partnership with Kentico. We are a certified Kentico Solutions partner, Gold partner, Quality expert partner, and Hosting partner. Our expertise lies in implementing, customizing, and deploying Kentico solutions. As a leading Kentico development agency, we create comprehensive digital experiences that help target audiences and achieve business goals. We've helped countless associations with all of their digital needs, including Kentico implementation, maintenance, support, and more.
Contact us today if you're in need of the highest quality website development services to implement Kentico solutions.
---
About Author
---