Scoring with Dynamic Digital Moments for Football Fans
The Green Bay Packers have been a client of Americaneagle.com since 2014. As one of the most iconic teams in the NFL, the team has loyal fans around the world who follow their every move online.
Challenges
When it comes to their digital properties, the number one goal of the Green Bay Packers has always been fan-centered engagement. While they have no problem filling seats for games, the team wanted to reach fans everywhere with a solid online presence and interactive content that keeps people coming back.
Platform
Expertise
Experience Design
Hosting & Security
Strategy & Insights
Web & Application Development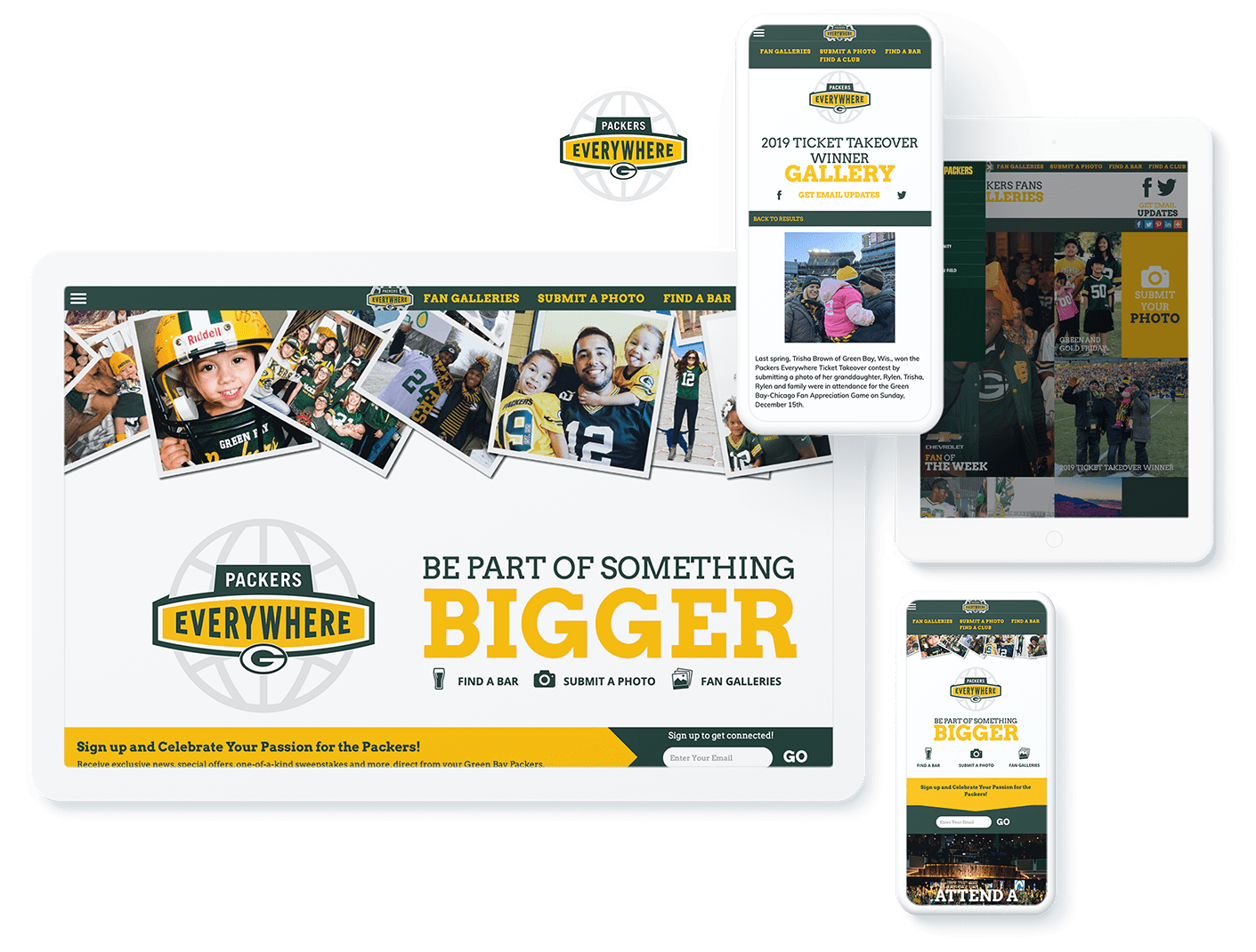 Solutions
Americaneagle.com's partnership with the Packers began with the development of an official app for the team. The app provided sophisticated mobile functionality during a time when most teams in the NFL didn't have a similar mobile presence. As the NFL has since taken their web properties in-house, this has been retired. However, Americaneagle.com still maintains two separate sites for the Packers.
The first, PackersEverywhere.com, was built for loyal fans to find bars, watch parties, and other ways to interact with each other, not just across the state of Wisconsin but across the country as well. The site features alert banners to provide announcements about events to anyone who visits the site and, if a game time changes, it will be displayed across all pages. There is a members portal for bar owners and managers that allows them to establish their own profile and receive promotional information and materials from the team. Approved bars and restaurants can even use front-end tools to add menus and location-specific events.
As the team's 100th anniversary grew closer, the Green Bay Packers approached Americaneagle.com for a second website full of historical and interactive content. The eventual site, 100.Packers.com, came about after months of research and strategy work. The centerpiece of 100.Packers.com is the 100 Moments in Time section. From the founding of the Green Bay Packers in 1919 to the retirement of Brett Favre, this section showcased 100 moments that defined the team with each moment revealed over time. After the first 100 days of being live, a bracket-style tournament was launched that allowed fans to vote and rank each moment. By advertising at games, this tournament kept fans coming back to the site, with visitors still circling back to the page months later.
Since partnering with Americaneagle.com, the Green Bay Packers have been able to connect with fans in new ways with an enhanced digital presence that has become the envy of other teams.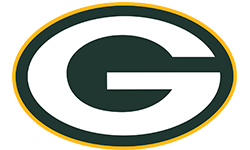 "There's a reason we keep coming back to Americaneagle.com for business. Our expectations are always exceeded and this project is no different. The project manager and the team are phenomenal to work with."