Stuart Weitzman
Stuart Weitzman Sees Tremendous Success Both Online and Offline, Further Hastening their Global Expansion
For over 30 years, Stuart Weitzman has been a successful women's luxury shoe and handbag company, producing over 600 styles a year. Stuart Weitzman, LLC is a retailer with stores in 70+ countries. Stuart Weitzman teamed up with Americaneagle.com beginning in 2002 to grow their brand and web presence. Americaneagle.com developed the site using the user friendly iDev Content Management System (CMS), allowing back end users the ability to manage and organize published content. In addition to the iDev CMS, the site has been optimized to allow users from mobile and tablet devices seamless browsing with the touch of a finger. Since the launch of the website, Stuart Weitzman has seen tremendous success both online and offline, further hastening their global expansion.
Project
Platform
Expertise
Web & Application Development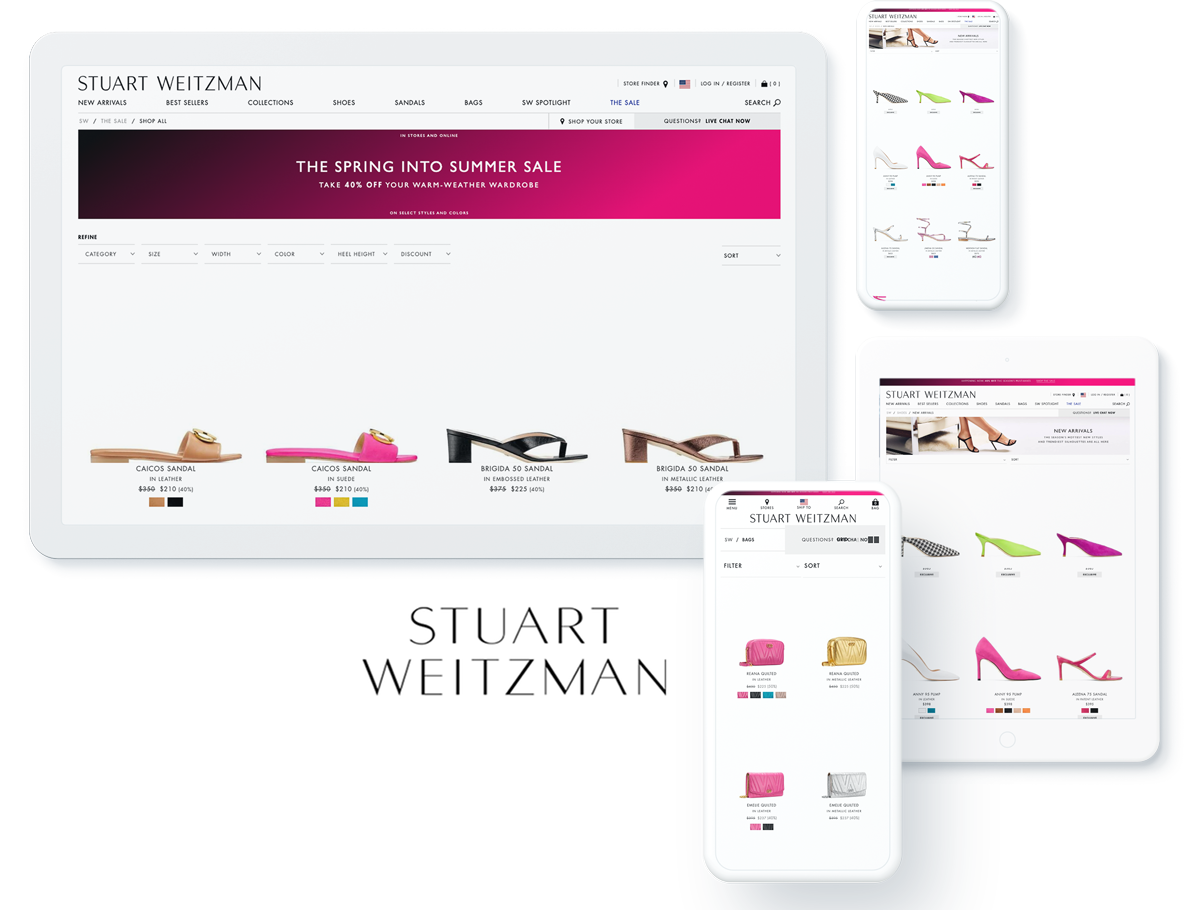 "I can't speak highly enough about the team that works with Stuart Weitzman. I'm consistently impressed with how smart, friendly, and thorough they are with everything we throw at them (which is a lot). The level of support and partnership we receive is greatly appreciated."