Salsbury Industries
Mailboxes.com Features New Front End Interface that Aligns with Today's User Expectations and Better Accommodates Mobile
In business since 1936, Salsbury Industries is an industry leader in manufacturing and distributing quality mailboxes for every industry, in addition to mailboxes Salsbury Industries also distributes lockers too.

Salsbury Industries has been a member of the Americaneagle.com family since 2011. Americaneagle.com has just launched a new mailboxes.com for Salsbury that features a new front end interface that aligns with today's user expectations, better accommodates mobile users via responsive design, and also takes advantage of platform updates.
Project
Platform
Expertise
Experience Design
Web & Application Development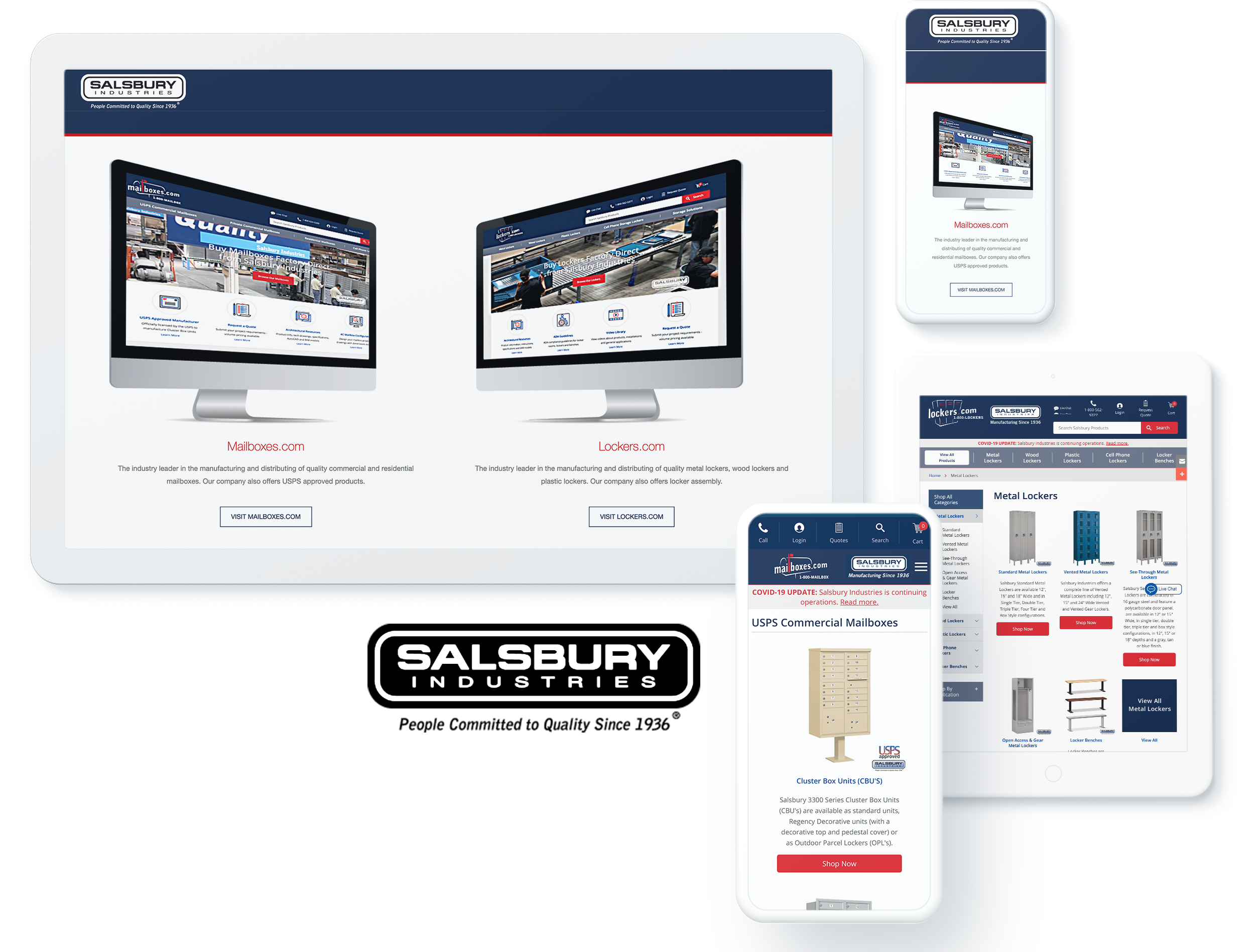 After extensive research, we selected Americaneagle.com to re-design our mailboxes.com and lockers.com company web sites. After working with several members of the Americaneagle.com team, we are convinced that they indeed were the best choice for the endeavor. Thanks to their expertise and experience with thousands of web sites, we were able to pick and choose features from several examples and incorporate them into our web sites. The web sites are now more user-friendly and make the entire shopping experience more efficient and enjoyable. We could not be happier with the price, the process and the end-product that Americaneagle.com delivered to us – thank you to the entire organization!!"