PinMart
Redesigned Site Results in Significant Growth
PinMart is a designer and manufacturer of both custom and stock lapel pins, lanyards, key chains, and rubber bracelets. PinMart first opened for business in 1999 and has been with Americaneagle.com since 2007. They have seen significant growth and are now one of the Internet's number one provider of these product types. Most recently, PinMart has redesigned their site with Americaneagle.com, incorporating a responsive design, idev Content Management System (CMS) and Website Platform.
Project
Platform
Expertise
Experience Design
Web & Application Development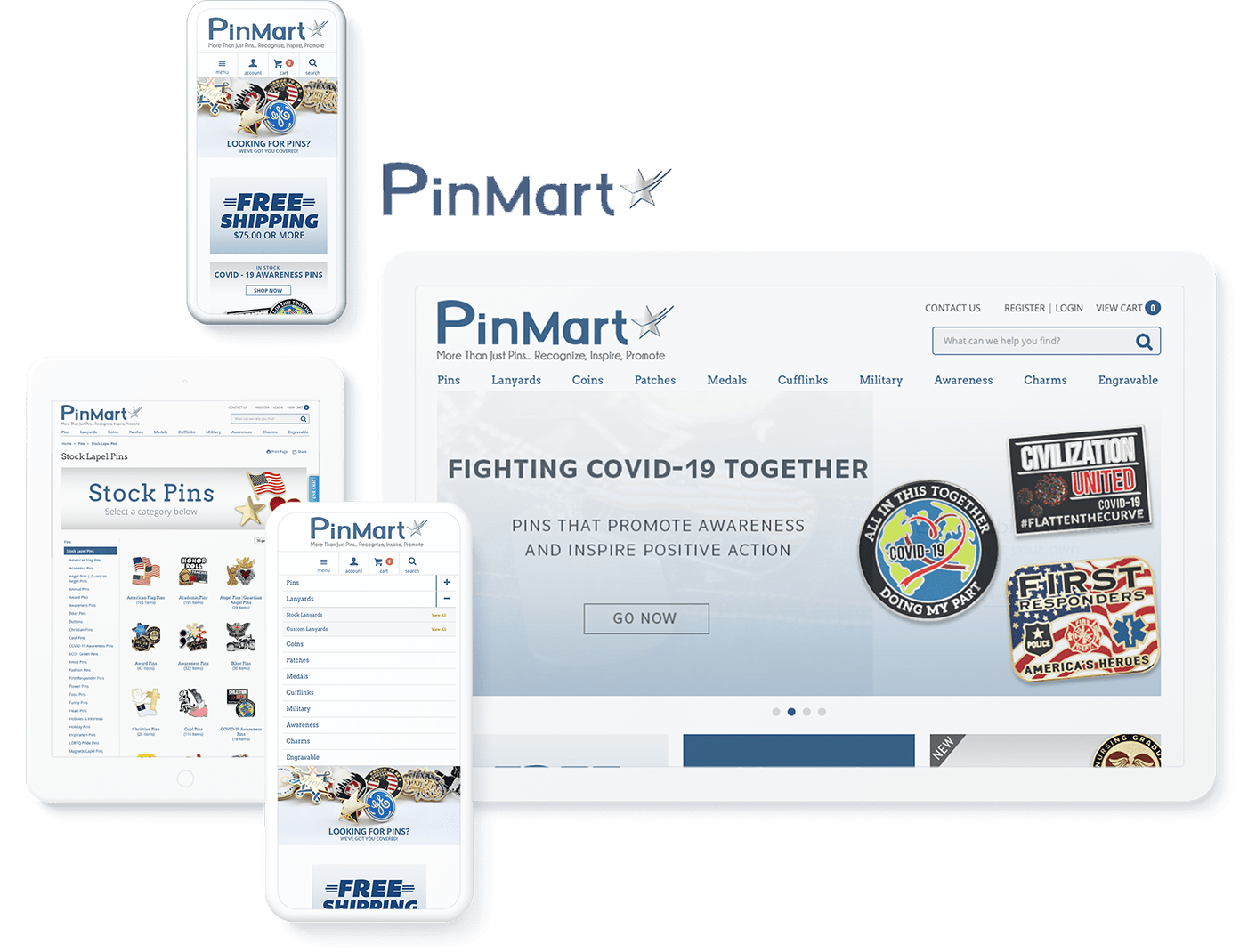 "A/B testing with Americaneagle.com has allowed PinMart to measure the real impact of changes made to our website. Instead of guessing at the outcomes we can quickly see the real impact on revenue and traffic. "