HomeServe USA
Protecting Homeowners with an Award-Winning Online Experience
For over 25 years, HomeServe USA has helped 4 million homeowners both in the U.S. and Canada protect themselves from costly expenses associated with HVAC, sewer, water, and electrical repairs, by providing best in class home warranty plans.
HomeServe was experiencing rapid growth in the United States, but its outdated content management system wasn't keeping up. Expansions and acquisitions for the company's HVAC line of business were happening by the day and HomeServe needed a scalable and flexible platform that would allow them to be agile and shift gears quickly.
HomeServe came to Americaneagle.com for an all-encompassing digital solution, beginning with the migration from an older content management system to Sitecore for its robust and comprehensive digital capabilities. Sitecore enabled Americaneagle.com to create a dynamic site generator for HomeServe that increased the company's speed to market exponentially. HomeServe can now launch sites for newly acquired companies with one click of a button and without the involvement of IT or developers. Now, HomeServe has a powerful online presence that properly conveys the quality customer service, repairs, and installations the homeowner repair solutions company has provided for so many years.
Americaneagle.com and HomeServe earned a 2019 Sitecore Experience Award for Most Innovative Use of Sitecore as a Digital Experience Platform (DXP) in the Americas.

Project
Expertise
Experience Design
Strategy & Insights
Web & Application Development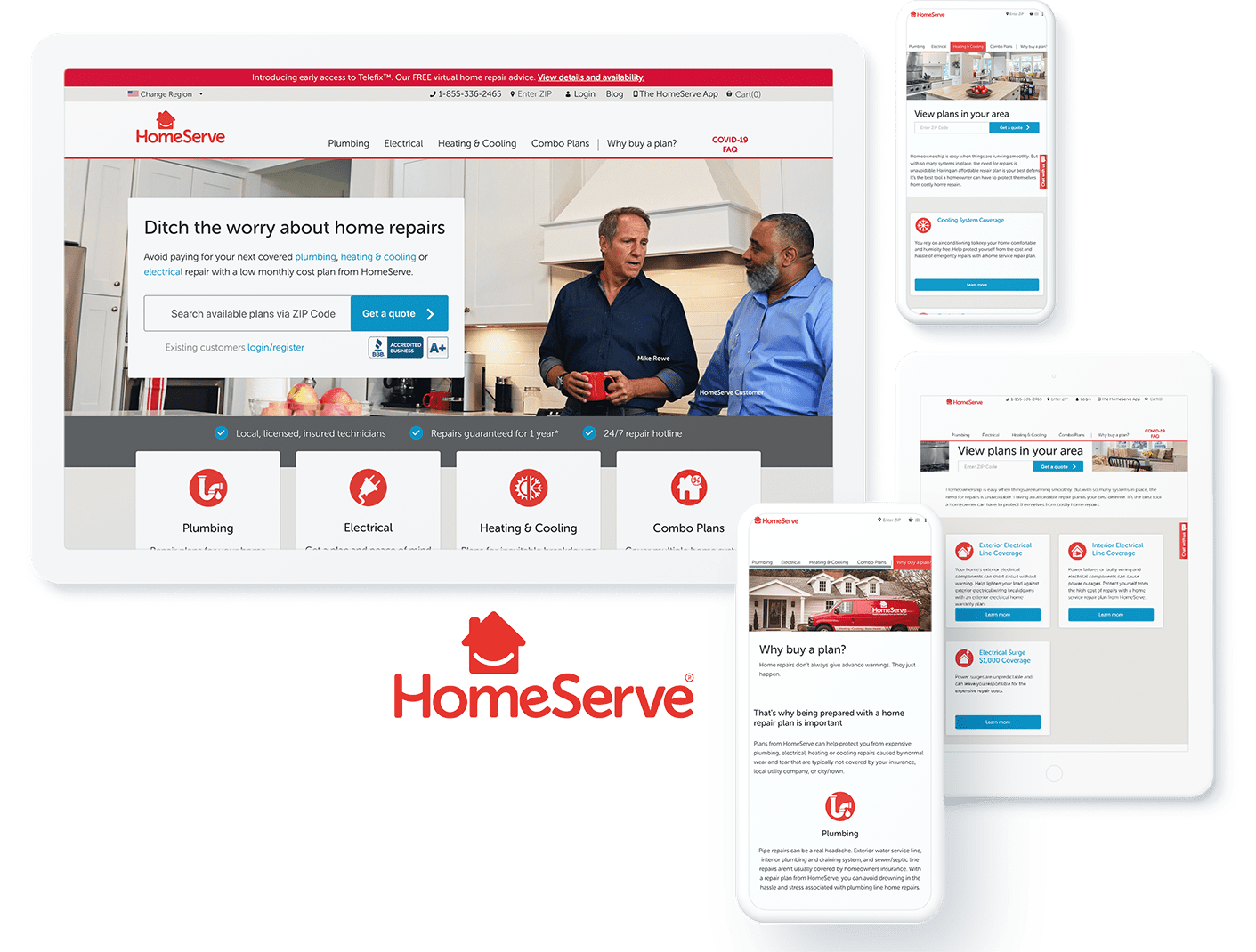 "Americaneagle.com developed a website for us that has really made it easy for consumers to gather information about repair plans and purchase our products. The integration with Salesforce is helping us maintain a high level of engagement with our customers."