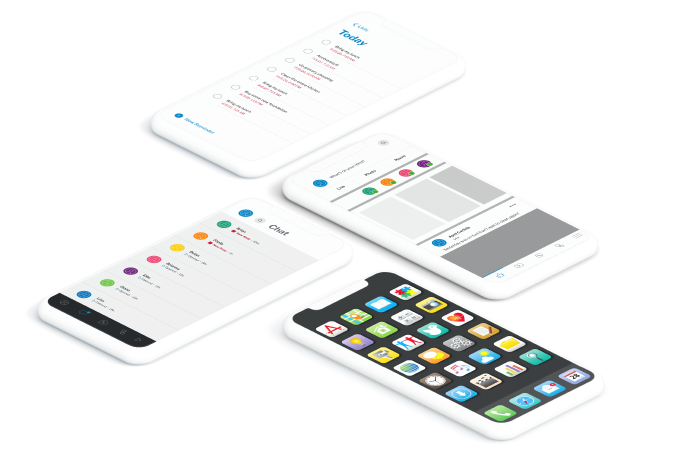 Mobile Application Development Services
Delivering engaging mobile app experiences
Increase loyalty and drive more customers to your brand by leveraging mobile technology. In today's mobile development, the need to choose the right architecture and development platform is crucial for the success of projects. Americaneagle.com's mobile app team provides best-in-class development services for iOS and Android to help you reach users on any device. We have deployed over 300 professional mobile apps that have been delivered and published to the Apple Store, Google Play, and the Microsoft Store. Our high quality, dynamic apps are designed to be flexible and intuitive, using the latest technologies and platforms such as Xamarin, React Native, Objective C, Swift, Flutter, Java, and more, in order to deliver a great user experience.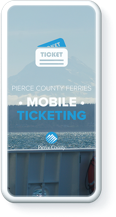 Pierce County Ferry
With a scalable, robust system, Pierce County Ferry riders now have the choice to purchase tickets directly from their smartphones. The entire system includes a custom mobile app, point of sale systems, and ticket validators.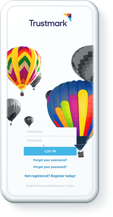 Trustmark Benefits
Since partnering with Americaneagle.com, Trustmark Benefits now has a prominent mobile presence that is fit to serve their members and clients. The app features functionality for telemedicine, electronic ID cards, account balances, and single sign on.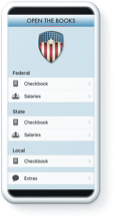 Open the Books
Americaneagle.com developed a mobile app for Open the Books that enhanced their online presence. The app allows users to find government spending records over several decades and GPS functionality allows for a hyper-local search.
UX Research and Design
Before starting any mobile app project we employ extensive research and testing to understand your end-users and their behaviors, motivations, and needs. We take this information and design a modern interface that fits your goals and works for your users.
Mobile Commerce
Put your customers closer to checkout no matter where they are. By integrating with all of your ecommerce systems, we will develop intuitive, easy to navigate mobile commerce solutions that can translate all of your existing functionality to the small screen.
Mobile Ticketing
Transportation agencies and entertainment venues alike can reduce operating costs through mobile ticketing. Our solutions make validation a breeze and reduce the need for the collection of cash payments by operators.
Customizations and Integrations
We build your app with your other software systems and data sources in mind. From ERP, POS, PIM, and more we can integrate all of your third party systems into your mobile application to deliver a functionally sound and seamless user experience.