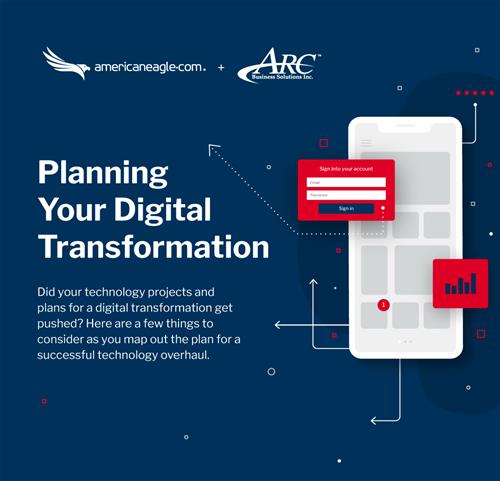 If you missed Part 1 of this blog series, please reference that here.
As we move into the next phase of planning for your technology transformation, we want to move into applying what we learned in Phase 1 and turning that into deliverable and actionable plan.
After you have completed your Gap Analysis to understand where you have opportunities to enhance your technology and processes, the next critical step is focused on prioritizing these smaller projects to hit those goals.
Take, for example, an association looking to overhaul everything about their technology stack to better deliver experiences their members and customers expect. After a gap analysis, an example priority list could look something like:
Application and database environment architecture
Data integration, management, and entity schema designs
Designs for information architecture, menu structure, and web user journey navigation between the public website and member portal
Web user journeys within the portal between functions, forms, messaging, and notifications
Web form design, structure, field functionality, data integration
In order to help you prioritize, we recommend asking yourself a few questions:
Where are the dependencies in my technology and process stack?
Your website relies on the content you have on your site, so it wouldn't make sense to start with the site build without having a sense of where you'll be placing your content. The same process applies with your business systems and processes. If your website delivers user data and information to your CRM, having your CRM set up to receive this data and be actionable is a first step.
Are there best practices, strategic, technical, or functional, that we should follow?
Before embarking on an enterprise integration project, one of the first things we need to understand is the integration architecture and planning to actually achieve our intended goal. You don't want to measure once and end up having to cut twice, so proper planning, strategy, documentation and foresight is required before you get your hands dirty and actually start the work.
Remember to reference your larger goal
The main goal in creating a customer/member journey across all touchpoints is to ensure that you are exceeding your customers' standards. Keep an eye on the entire customer journey, make sure that the promise of a positive experience is kept and that the work you are doing is achieving a superior experience for your audience.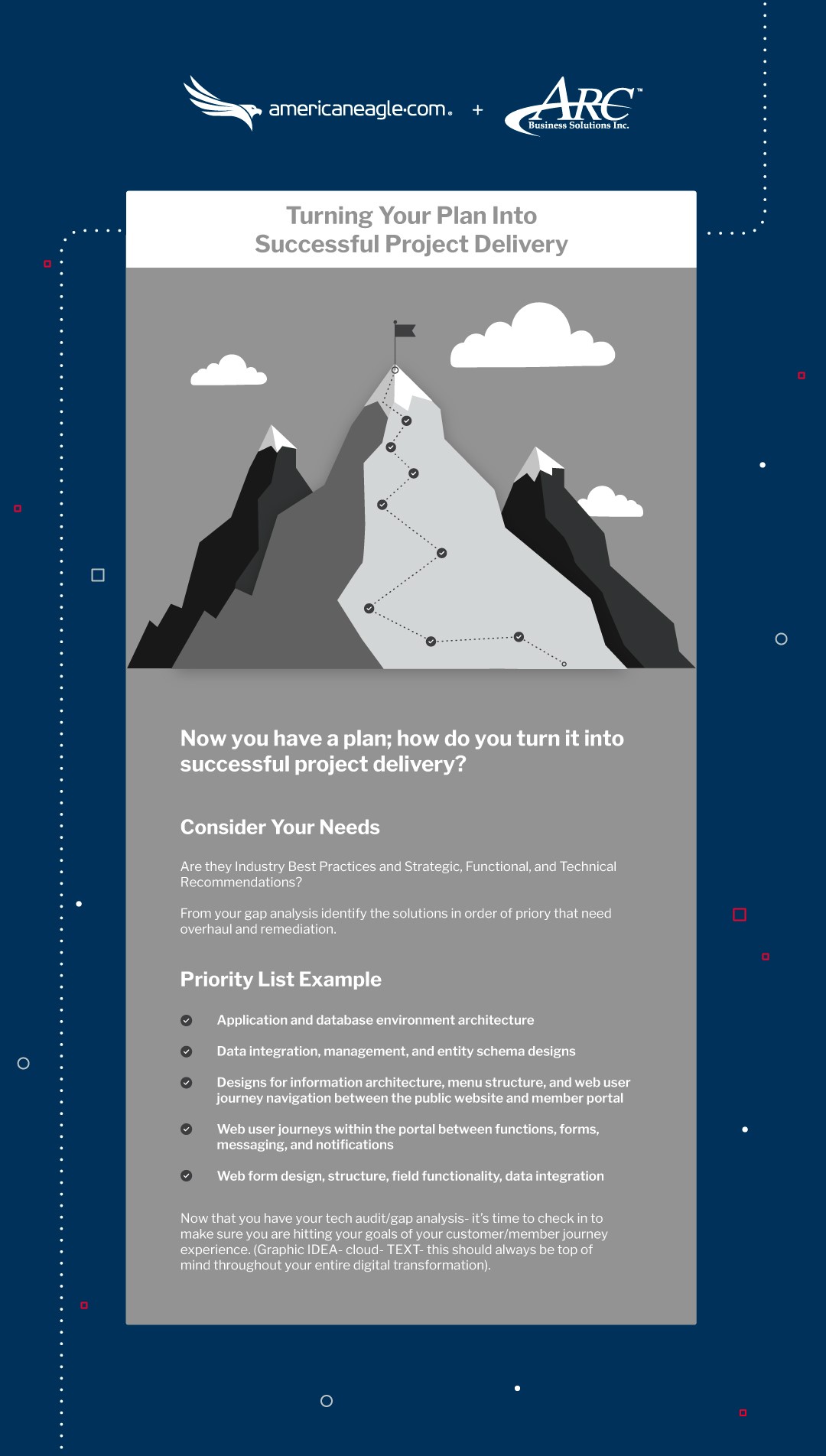 Be on the lookout for our third and final installment of our "Planning for you Digital Transformation" series next month!
This article was contributed by Americaneagle.com partner, ARC Business Solutions.
---
About Author
---