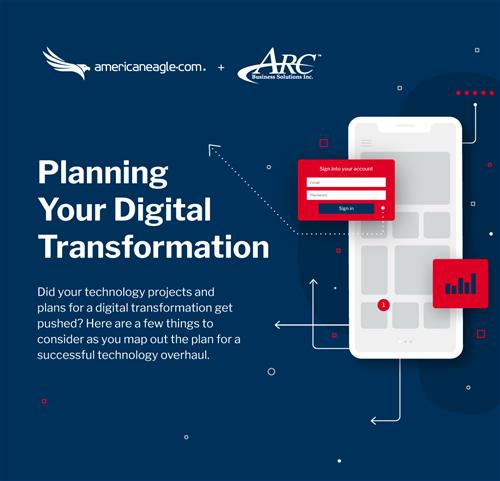 A digital transformation is often viewed as an implementation of a digital technology into all areas of business. Digital transformations help sustain long lasting relationships and give us a better understanding of the needs of our customers. The focus in part one of this three blog series involves things to consider as you map out the plan to jump start your digital transformation. Steps to help execute your digital transformation:
Take a Tech and Inventory Audit:
How does your critical business and customer information flow today?
What does the current technical stack look like?
Business communication involves a constant flow of information within and outside a company. It is easy to let things slide - however, taking the time to explore technology you and your team are currently using, and making sure that you're using them to the full potential, can save you money, increase efficiency in your business, maximize productivity and positively impact your client experience.
Evaluating your tech stack should involve looking at all the components to determine how well they integrate with each other and help you achieve your organizational goals, streamline workflows for greater efficiency, and provide a positive user experience.
Understand the Staff, Customer or Member Experience:
What is the intended customer/member goal?
Removing the technology- what do you want to drive your customers or members to accomplish?
Happy customers remain loyal! Delivering a great customer experience is hugely important for any business. The better experience customers have, the more loyalty and positive feedback and recommendations you will receive. Dig deep to ensure you understand the views of the customer, staff, or member.
Gap Analysis:
Within your current tech stack, what is currently working to achieve those goals?
What is not working to help you achieve those goals?
How can we engage in the strategy and better help to define and optimize business processes?
What technologies and processes can we implement to help fill those gaps?
To Perform a Gap Analysis, you must first identify the area to be analyzed and the goals to be accomplished. Next, establish the ideal future stack and analyze your current one. Finally, compare them and describe the 'gap' and quantify the difference.
Take the time to create a digital transformation roadmap, research the necessary tools, and understand the trends that have inspired other businesses to change. Being prepared now sets you up for success, regardless of what the future holds.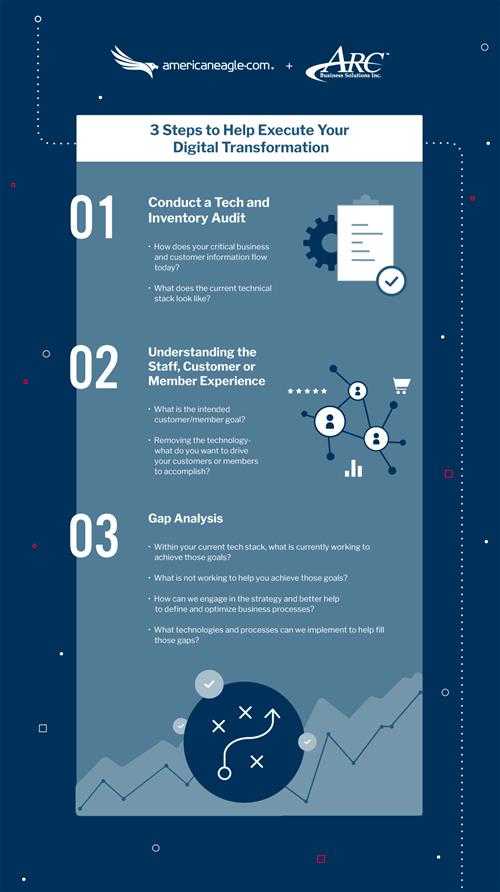 This article was contributed by Americaneagle.com partner, ARC Business Solutions.
---
About Author
---