Google has announced the stoppage of Universal Analytics which will occur on June 30, 2023. On July 1, 2023, Universal Analytics, or UA data, will no longer be collected. Only Google Analytics 4, or GA4, data will be. For many of us, this means we have to be aware of this change to make sure we are starting the transition and all of our previous data is stored properly.
To make sure this transition goes smoothly, Americaneagle.com's Charles Ro, Data and Analytics Strategist, talks about various ways to prepare for GA4, and answers some common questions people are asking, to help us all gain a better understanding of what GA4 is and what the transition means for your data and your website as a whole.
For more information, you can access the UA to GA4 webinar conducted by Charles Ro, right here.
To read the transcript/captions of this episode, click here.
Start listening on Apple Podcasts, Spotify, or wherever you get your podcasts. You can also watch the podcast taped in the Americaneagle.com Studios on YouTube.
To read the transcript/captions of this episode, click "CC" within the YouTube video.
Connect with:
This podcast is brought to you by Americaneagle.com Studios.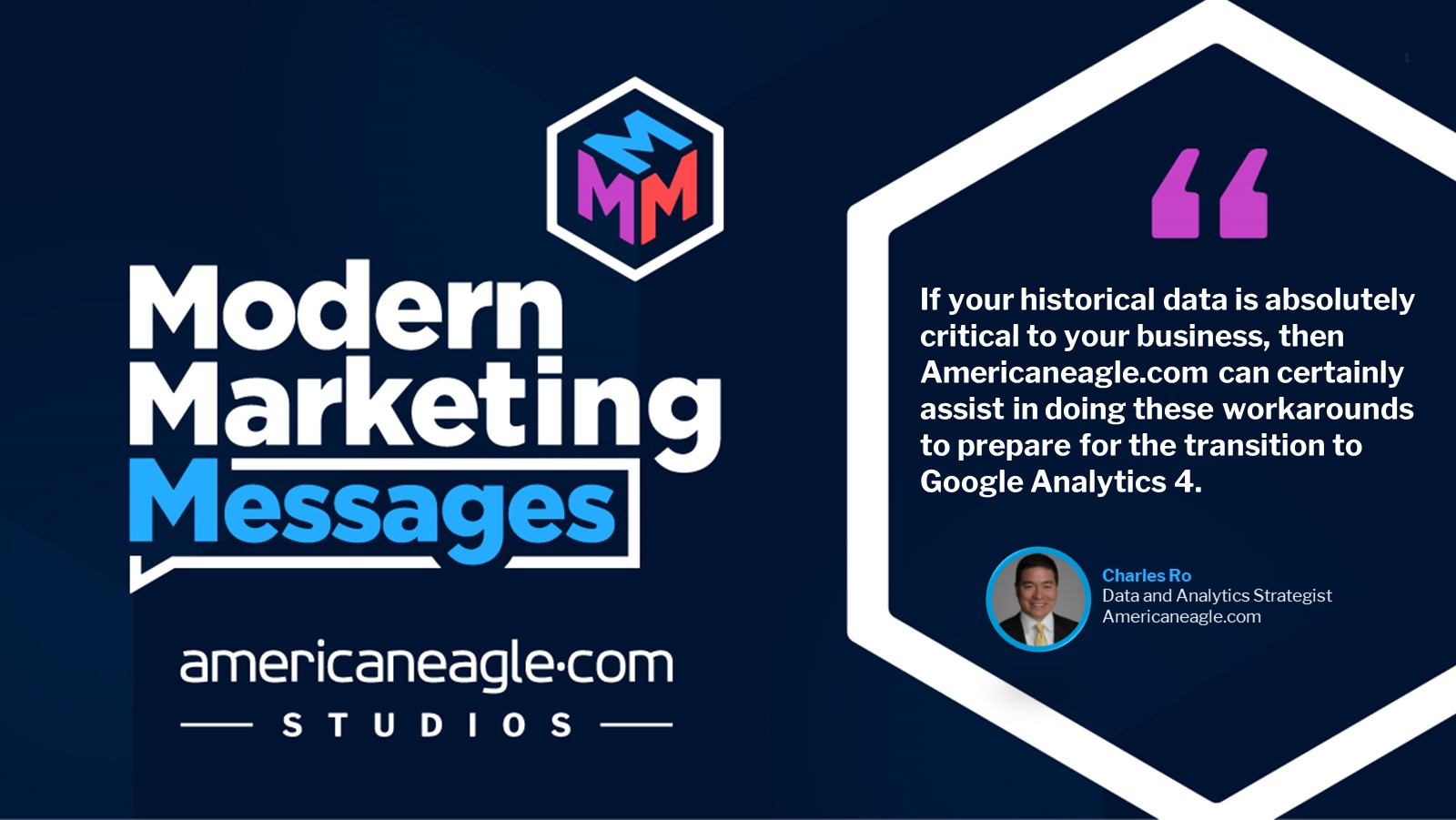 About: The Modern Marketing Messages discusses the latest and greatest in both online and offline marketing tactics, strategies, and trends. We take a deep dive in to anything and everything marketing, speaking to the best and brightest minds in technology and marketing. Episodes will cover different areas of focus, from advanced SEO to paid search, personalization to influencer marketing and everything in between.
Follow now.
---
About Author
---