Digital transformation can be an intimidating concept for associations to wrap their mind around, let alone successfully implement. With constant chatter about the "right" way to lean in to innovative and evolving technology, it's important to avoid losing sight of the big picture. Your mission is still about serving your members, so expanding your digital capabilities with a member-first mindset is your ticket to success, regardless of how consumer behavior evolves.
Your Members' Expectations Are Growing. Can Your Software Keep Up?
While your association may be diligent about providing reliable products and services,
it's critical to never underestimate the power of the experience that accompanies those. In fact,
84% of people believe that the experience an organization provides is just as important as its services,
according to Salesforce's
State of the Connected Customer report
. And with new platforms and technology creating more convenient and connected experiences across various industries, your members have similar expectations for the experience your association provides. With the right technology in place, your association can successfully meet these heightened expectations and continuously deliver the modern experience your members expect.
A 360-degree View of Member Engagement
Legacy technology systems and processes are an impediment as associations strive to create a better member experience. Without a complete real-time view of your members and their full engagement, it's nearly impossible to give members what they want when they expect it. Delivering a member-centered experience begins with a 360-degree view of member engagement. Understanding how to develop insights based on each and every member interaction will enable you to create stronger strategies that get to the root of your members' specific needs and preferences. With a reliable baseline in place, you can analyze and determine whether current offerings are effectively supporting member expectations, or if they may be in need of a refresh.
You may even find it's time to make a strategic shift at the organizational level. Consider the digital evolution journey of the Healthcare Financial Management Association (HFMA). Empowered by the flexibility of Fonteva and Salesforce, HFMA was able to completely realign their business model using simplicity as their goal for an enhanced member experience. This involved a shift from a membership with a la carte offerings to a subscription model that allowed unlimited consumption. Response from members to this change was overwhelming as HFMA's member acquisition grew 20 percent year-over-year and member attrition decreased by 5 percent. With the member experience truly at the center of their strategy, HFMA now has the technology and focus to continually refine its offerings based on the continuous feedback of member behavior.
Future-Proof Your Association
If your legacy
technology is outdated and limiting, the idea of digital transformation may seem like a one-time step to success. However, we believe that over time, the most successful organizations will be those who reframe and view the effort of upgrading your capabilities as digital evolution - a continual journey of expanding your ability to keep your members at the center of everything you do. After all, it's impossible to predict all of your members' future needs. That's why it's critical to have a scalable association software platform that grows
with
you and empowers you to evolve the member experience as technology continues to advance. This enables you to keep your members at the center of your continuous digital evolution. Digital transformation is a step in the right direction, and an ongoing member 360 mindset ensures that your association stays ready for whatever comes next.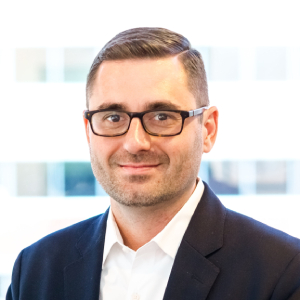 Author
Jake Fabbri
Chief Marketing Officer
Fonteva
Fonteva, a Salesforce Partner, is a leading provider of membership, events, and eCommerce solutions built on the Salesforce platform. At the heart of everything Fonteva does is its quest to equip and empower its customers to meet the unique needs of their communities. By harnessing the power of the Salesforce platform for membership and event management, Fonteva delivers highly configurable solutions that grow and strengthen the relationships that organizations are built on. Visit Fonteva at www.fonteva.com.
---
About Author
---