Kentico has officially spun off its Kontent platform into a brand-new company (Kontent.ai) and returned to its roots as a unified DXP. The company has gone all-in on creating products and services that are designed for helping marketers and developers and supporting them along the path toward their goals.

In this episode, our host, Tim Ahlenius, spoke with Dominik Pinter, CEO of Kentico, to discuss the evolution of Kentico as a platform, the recently announced changes including significant reinvestment in the Kentico Xperience platform, and more exciting product updates.

They dive deep into how their former CEO and founder, Petr Palas, created a simpler CMS for developers and marketers to reach their end goals and what lies ahead for Kentico in the future.

Founded in 2004, Kentico has grown from a one-person show into a company with almost 300 employees. They believed there was a better way to manage content so they created the very first Kentico CMS to make the everyday work of web developers easier.
Start listening on Apple Podcasts, Spotify, or wherever you get your podcasts. You can also watch the episode taped in the Americaneagle.com Studios on YouTube.
Connect with: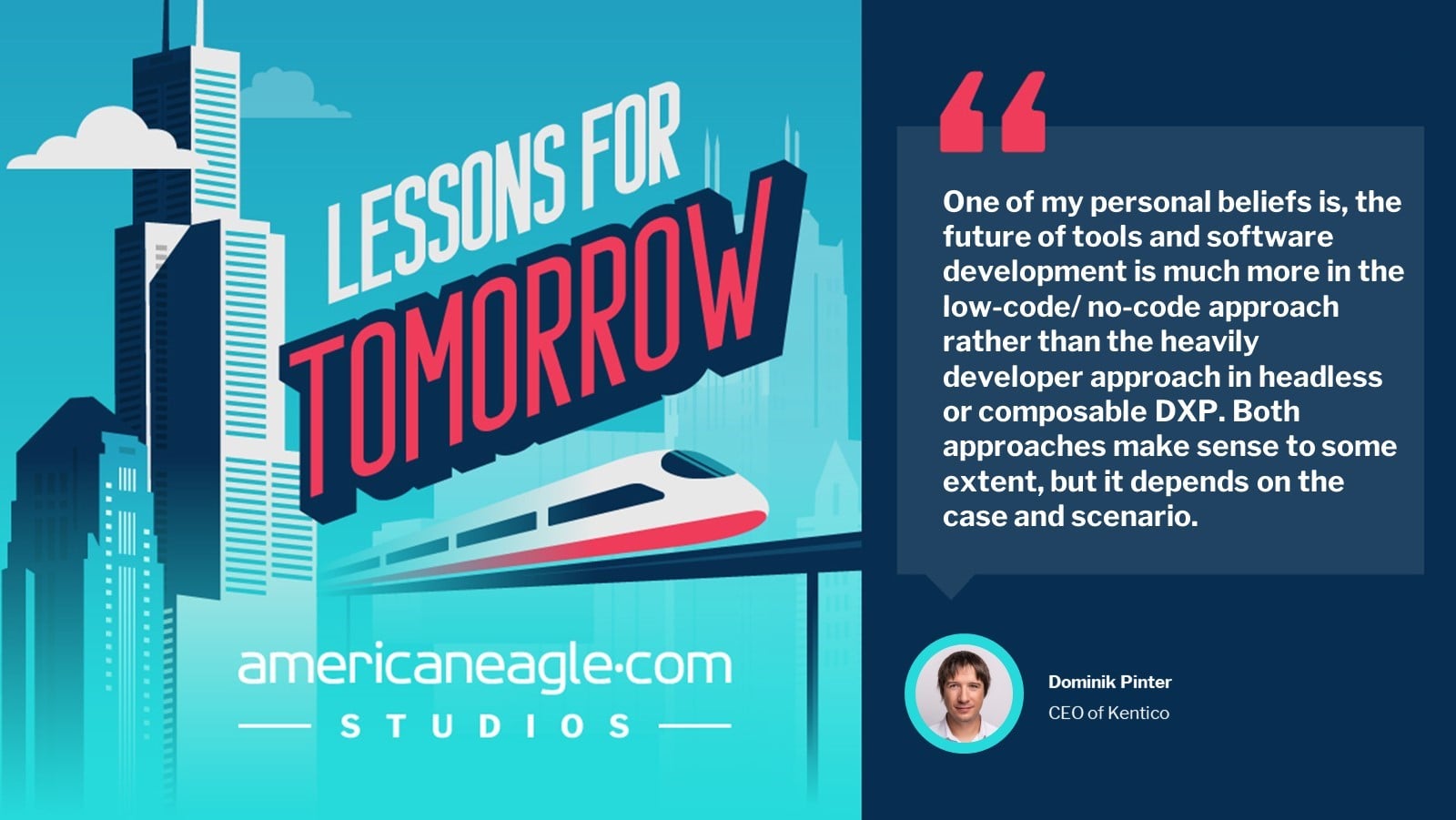 This podcast is brought to you by Americaneagle.com Studios .

About: The Lessons for Tomorrow podcast is centered around conversations between industry experts sharing insights from the past, to apply in the present, to achieve success in the future. This podcast is the "motivational poster" in your ear; each episode is centered around conversations which motivate you to tackle new initiatives at your organization. We will be talking with some of the best and brightest minds in technology and marketing and will hear from the experts themselves about their latest experiences, their most recent challenges and the road ahead. Every episode has a different story, a different answer, a different approach.
Follow now.
---
About Author
---