The Kentico DXP is a digital experience platform that allows website administrators to update their websites, online stores, intranets, and web applications. The Kentico CMS platform simplifies the process of creating and managing website content, enabling businesses and organizations to deliver compelling digital experiences to website visitors. Website managers can quickly and easily create and manage content such as landing pages, blog posts or articles, images, videos, and more.
Americaneagle.com is a Kentico Gold Solutions, Quality Expert & Hosting Partner, offering Kentico development services to business, ecommerce, and enterprise clients in various industries. Our team of Kentico web design experts build websites that attract visitors and increase conversions.
As a licensed software product, it is important to keep your installation up to date with regularly released hotfixes. This is a software patch released by Kentico to address specific, critical issues or bugs in their CMS platform. It's released by Kentico and can be downloaded and installed to fix any issues and keep your Kentico software up-to-date to ensure optimal performance and security.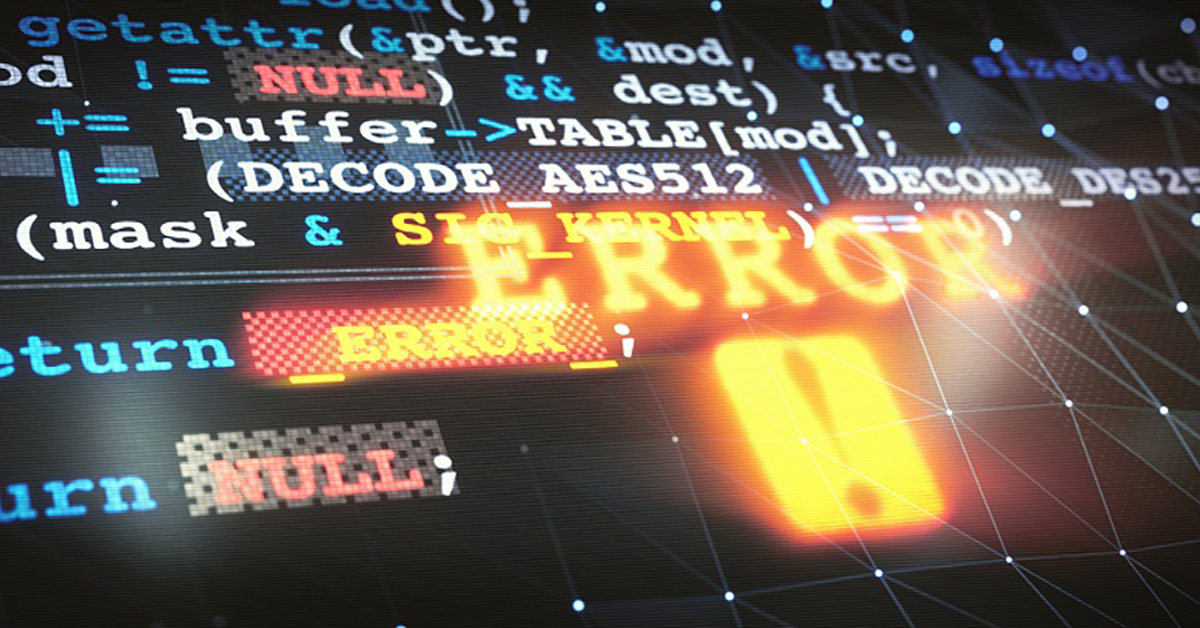 What is a Kentico Hotfix?
In software development, a hotfix is a fast correction to fix a defect or bug. Hotfixes are necessary for serious, high-priority bugs that compromise security or break functionality of the software. Hotfixes are considered urgent as they address issues that may have a severe impact on the software's usability, performance, or security. These issues require immediate attention to prevent significant problems for users later on.
Hotfixes are typically released as standalone updates and are not bundled with other updates or enhancements. Additionally, they're deployed as soon as they're ready, without the need to wait for the next release cycle.
Hotfix vs. Bugfix
On the other hand, a bugfix is a general term used to describe any modification or change made to a software program to fix a bug or an issue after the software has been released. Generally, bugfixes address a variety of issues, from minor glitches to critical errors that may impact the stability, functionality, or security of the software. The type of fix is usually planned and scheduled as part of the maintenance process.
To put it briefly, a bugfix is a general term that encompasses any fix for software issues, and a hotfix is a specific type of bugfix released urgently to address severe problems.
Kentico's Commitment to Quality: The 7-Day Bug-Fix Policy
Kentico has had, since 2009, a 7-day bug-fix policy that states for each bug they find, it will be fixed in the latest published version of Kentico within seven business days. They define a bug as any defect that does not allow you to use an existing feature as described in their documentation, and there is no suitable way around it. A missing setting or feature, or a minor graphic design issue or issue that can be easily solved using an alternative approach is not considered a bug.
They regularly release hotfixes every Thursday, and you can email their support engineers 24/7 as well. Simply attach all necessary supporting materials, like screen shots, code files, etc. and they'll respond to you within one business day.
Why is the 7-Day Bug-Fix Policy Important?
Kentico's 7-Day Bug Fix Policy is important because it makes security and website performance a priority. The software has a lesser chance of being compromised by exploiting any vulnerabilities because the bug is fixed within 7 days. Bugs that are not immediately fixed can cause an abundance of problems and slow the site down or shut it down completely. Recognizing the importance of fixing bugs quickly – within seven days – is paramount to website performance and security.
In order to ensure a seamless user experience, it's important to capture bugs and clear them out quickly. This helps to prevent any negative impact on the user experience and ensures the software runs smoothly.
In addition, if a bug is not fixed within the seven-day period, it may continue to cause issues for the customer, potentially leading to lost revenue, decreased productivity, and a negative customer experience. Also, unresolved bugs can damage the reputation of the company, leading to website administrators and end users that are frustrated and no longer confident in the software.
How Does Kentico's Hotfix Bug Policy Work?
Reporting the Bug
Kentico has a well-defined process for reporting bugs in their system. You can report a bug to Kentico by following these steps:
Click on the "Submit a Question or Bug" button.
Fill out the form with as much detail as possible, including errors from the Xperience Event Log and issue replication information, screenshots, information about your environment, description of known customizations, specific details on what you're trying to achieve, and any other relevant information.
Once you have submitted a bug report, Kentico's support team will review it and will typically get back to you within one business day.
You should also check out their self-help resources (Documentation, Q&A, and Hotfixes & Bugfixes) before submitting the bug. It's important to take a few extra minutes and include as much detail as possible about the bug. This will save time because in some cases their support team has to reply to your tickets with additional questions, potentially causing delays.
Bug Verification
Kentico has implemented a process for reporting and validating bugs to ensure that all reported issues are promptly resolved. To verify a reported bug, the team first replicates the problem in a test environment that closely resembles the customers' setup. This enables them to isolate the issue and determine its cause. The team employs tools and techniques to reproduce the bug accurately. Additionally Kentico's team prioritizes bugs based on their severity and impact on customers. Critical problems receive immediate attention while others are addressed based on their priority level.
Kentico's Green Initiative: Trees for Bugs
Kentico also has a "Tree for Bugs" initiative. It's just one of the ways they give back to the community and make sure they never stop improving the DXP. For every bug their customers find in Kentico products, they plant a tree. After their development team squashes the bug - twice a year they plant trees in the name of each person who reported a bug and helped make Kentico even better. They have planted 3,292 trees since the initiative began!
Development of the Hotfix
It's important to have a testing and validation process in place to ensure the hotfix doesn't introduce new issues. After reproducing the problem, Kentico documents the bug thoroughly. This documentation includes information about what caused the issue and the specific steps that were followed to recreate it. The team then utilizes this documentation to create a hotfix. The hotfix solution undergoes testing to ensure that it effectively resolves the problem without causing any additional bugs or complications.
Release and Implementation
Kentico notifies users of available hotfixes through a built-in notification system that will send out alerts when a new hotfix is available. If Americaneagle.com built or maintains the website, it's important to reach out to us to execute the implementation. This process is important because it will address critical issues that may negatively impact website performance as well as any security threats.
To apply these solutions in live environments, Kentico offers a set of suggested practices that users can follow. The initial step involves backing up the website before applying any hotfix to safeguard data during the update process. Next, customers should carefully review the provided hotfix documentation from Kentico to understand the system changes and how they may impact their websites' functionality.
It is crucial to test the hotfixes in a staging environment before deploying them live. This ensures proper functioning of the website and prevents any new issues from arising due to the hotfix. Kentico advises users to simulate user interactions with the website during testing, thereby minimizing conflicts or errors.
Once it has been confirmed that the hotfix functions correctly in the staging environment, it can be deployed to the live environment. It's important to monitor the website after deployment for any potential issues or conflicts that may affect website performance.
List of Kentico Hotfixes by Kentico Xperience Version
The following Kentico versions have hotfixes available:
Kentico 13 hotfix
Kentico 12 hotfix
Kentico 11 hotfix
Kentico 10 hotfix
Kentico 9 hotfix
Kentico 8 hotfix
Kentico 7 hotfix
Kentico 6 hotfix
For the entire list of all the latest Kentico hotfixes, you can visit the Kentico website page that includes this information.
An example of a real-life implementation of Kentico's 7-Day Bug Fix policy involved a client that reported a bug with the website's search functionality in the Kentico CMS. It wasn't returning accurate results. Once the issue was submitted, and the Kentico support team validated it was a bug, they went to work. Within just two days, they figured out the root cause of the issue and provided a hotfix to resolve the problem.
Kentico Hotfix Frequently Asked Questions (FAQs)
How can I ensure I'm notified about the latest hotfixes?
Kentico CMS provides information about the latest hotfixes through their notification system that sends out email notifications to all subscribed users informing them about any new hotfixes. Additionally, you can check the Kentico website's hotfix section regularly.
What should I do if I face issues while implementing a hotfix?
It's important to contact Americaneagle.com to implement the hotfix.
Are there any precautions I should take before implementing a hotfix?
You should backup your website files and database(s) to avoid data loss during the installation process. You should also test the hotfix in a staging environment before implementing it.
How does a Kentico Hotfix differ from a standard software update or patch?
Unlike a standard software update or patch, a Kentico hotfix is typically released on an ad-hoc basis and it's not usually included in regular software updates. They are designed to be installed quickly to fix security and other critical issues.
How do I know if a particular hotfix is relevant to my website or system?
The Kentico CMS provides detailed information about each hotfix, such as the version it applies to and the specific issue it addresses.
Can I skip a hotfix and apply it later with other accumulated hotfixes?
It's best to install each hotfix individually as they become available and generally not advisable to skip a hotfix, especially if it addresses a critical issue.

Embracing Proactive Kentico Development with Kentico's Hotfix
The importance of regular updates and staying informed about the latest Kentico hotfixes cannot be overstated. Staying up to date with these releases is critical to ensure that your website is protected against newly discovered security vulnerabilities and/or bugs.
Kentico frequently releases updates and hotfixes to enhance the functionality, performance, and security of their CMS. As a Kentico customer, you must take advantage of this commitment to maintaining the quality and security of the platform!
Regularly applying updates and hotfixes can help safeguard your website against vulnerabilities and improve website performance. Make sure to allocate time and resources to keep your Kentico CMS up to date – your business depends on it!

---
About Author
---