Americaneagle.com
Tangier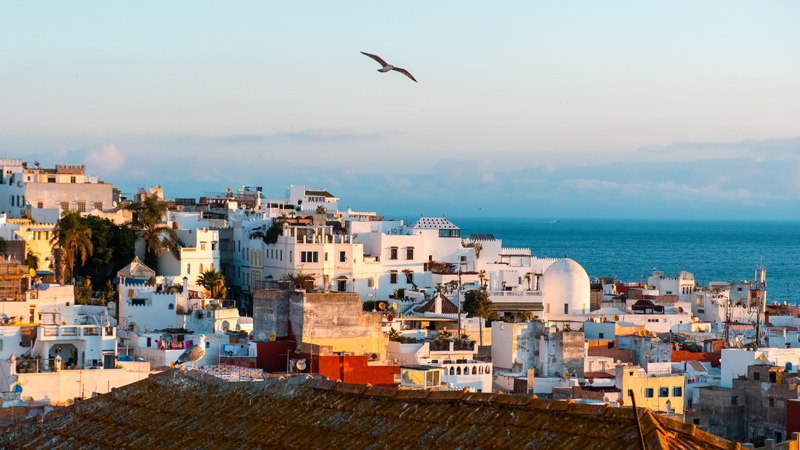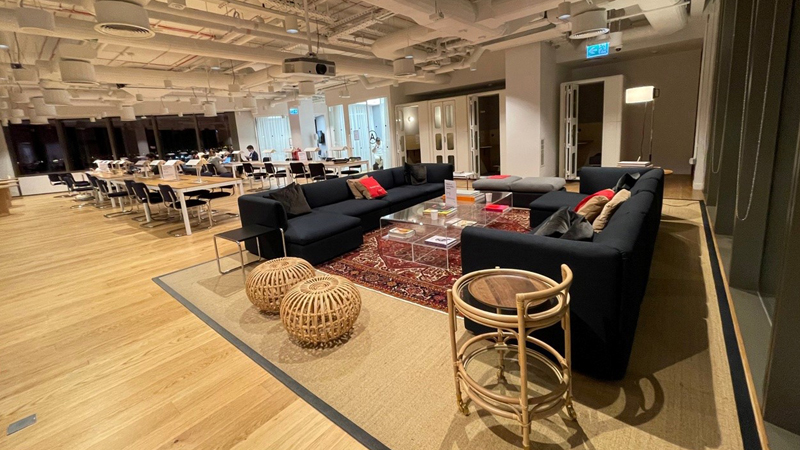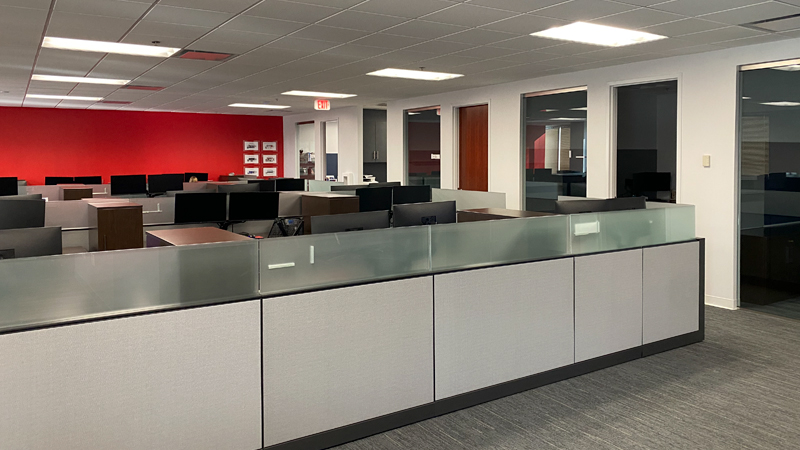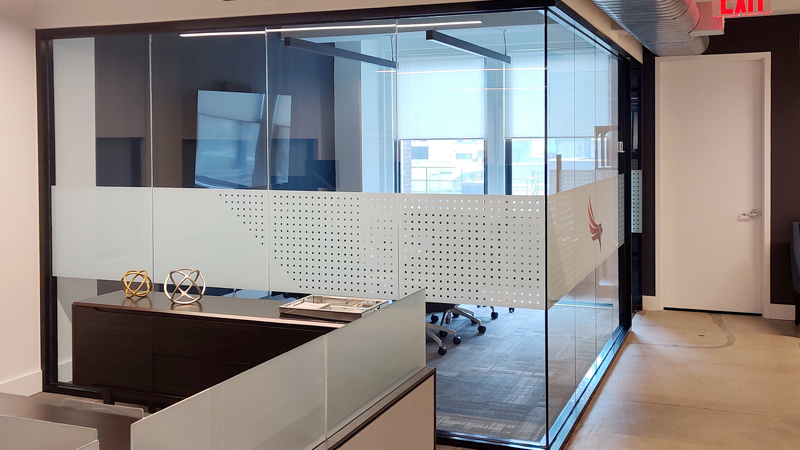 Americaneagle.com
Tangier
Hours of operation

| | |
| --- | --- |
| Mon - Fri | 8:30 AM - 5 PM |
| Sat | Closed |
| Sun | Closed |
Digital Agency in Tangier
Americaneagle.com offers the best in web design, development, hosting, post-launch support, and digital marketing services in Tangier, Morocco and across the globe. Just like our U.S. headquarters, our Tangier team serves mid to large-sized businesses and enterprise clients looking for seamless solutions to support every aspect of digital success.
Producing Transformative Digital Experiences
From redesigning websites to implementing elegant global ecommerce solutions, SEO, mobile apps, hosting, and more, our team is the best in the industry. We have unparalleled creative and technical expertise that allows us to consistently execute and deliver experiences that drive conversions and business growth.

Since building our very first website in 1995, Americaneagle.com has been a market leader and innovator. We work with organizations and Fortune 500 companies across a vast array of industries, ranging from associations, healthcare, financial services, manufacturing, transportation, fashion, and government, to sports and entertainment. We have successfully partnered in the creation of nearly 20,000 pace-setting websites and digital experiences.

Americaneagle.com is both a proud, family-owned business and a renowned global digital agency with 700+ professionals in offices across the world. Our team consists of 200+ programmers and developers, 100+ digital marketers, 10+ partner MVPs, and many more.

We partner with premier industry-leading technologies, such as Sitecore, Progress Sitefinity, WordPress, Drupal, Kentico Xperience, Salesforce, and many more, to deliver transformative digital solutions. We are platform agnostic and only implement the solution that best fits your unique business needs.
Digital Agency Serving Morocco
Directions
From Tangier Ibn Battouta Airport
Our office in Tangier, Morocco is located 12 kilometers, approximately 25 minutes, from Tangier Ibn Battouta Airport. When leaving the airport, head east for 87m and turn right toward Rte Aeroport, then take a slight right onto Rte Aeroport. Then follow N1 to Av. des Forces Armees Royales/N1 and, at the roundabout, take the second exit onto Av. des Forces Armees Royales/N1 for 300 m and keep left. Take the exit toward Av. Moulay Slimane and the Rue de Fes to Av. Bir Anzarane. At the roundabout take the third exit onto Av. Moulay Slimane. At the next roundabout, take the third exit onto Rue de Fes and continue onto Av. de Fes for 180m. At the roundabout, take the fourth exit onto Av. Bir Anzarane and at 210m the destination will be on the left.
Cross Streets
Av. Bir Anzarane and Av. Oued Ziz
How can we help you?
Americaneagle.com welcomes the opportunity to learn more about your brand and business. Contact us today to get started. We hope you'll schedule an in-person visit if you are in Tangier, Morocco or the surrounding area.
Award Winning Expertise
While our greatest reward is shared success with clients growing their digital brands and exceeding mutual goals, we are proud to be recognized for our work. Over the years, Americaneagle.com has celebrated industry award recognition from some of the most respected digital solutions and business authorities, ranging from Website of the Year Awards to platform-specific awards.
Website Platforms
At Americaneagle.com we are platform agnostic, meaning we implement the solution that makes the most sense for your business. Our strategists take the time to holistically understand your business needs and only then will we recommend the solutions best suited to achieve your goals and deliver transformative digital experiences.
Ecommerce Platforms
Choosing the best ecommerce platform for your business is essential for staying competitive in today's ever-crowded marketplace. At Americaneagle.com, we partner with best-in-class ecommerce platforms to set you up for success, now and into the future. Whether you're B2B or B2C, we work with your team to determine which platform makes the most sense for your business goals and objectives.
CMS Platforms
Content management is a crucial component of delivering transformative digital experiences. It's also crucial for staying competitive in today's digital landscape. At Americaneagle.com, we partner with premier CMS platforms to help you provide users with the best possible content at every step of their journey.
Projects
View All Projects
Gordon Brothers International

Gordon Brothers Europe, an advisory and investment affiliate of Gordon Brothers Group, utilizes its international presence and industry knowledge to provide asset evaluation services. Employing more than 275 employees from across the globe, it was imperative Gordon Brothers standardized their many websites. Utilizing the Sitecore web platform allowed Gordon Brothers to maintain a high level of organization for its robust multilingual employees. Americaneagle.com provided Gordon Brothers with outstanding client service accommodations, supplying Gordon Brothers with the resources and tools they need to succeed with their online presence.

Financial Website Design on Sitecore

The Joint Commission

The Joint Commission sought to consolidate a number of convoluted web properties into one unified platform while still reaching its customer acquisition and lead generation goals. Americaneagle.com redeveloped Joint Commission's websites on the Sitecore platform, eliminating redundant software and reducing the time it took to make content updates across each property. Single sign-on functionality was implemented, dramatically simplifying the user experience and maintenance needs. Since launch, the Joint Commission has received great feedback from users.

Sitecore Website Redevelopment Project
Reviews
"We've seen exponential growth in our online store since we switched to BigCommerce, developed by Americaneagle.com. The site is easy to use and very customizable, which allows our customers to find the products and information they need quickly. And, our ongoing marketing support from Americaneagle.com allows us to consistently rank high in search results."

"Working with Americaneagle.com has been a truly transformative experience for us. We are proud to continue working with Americaneagle.com, as our needs continue to change, and are grateful for the problem-solving support they provide."
FAQs
Americaneagle.com is a global, full-service agency. We partner with clients to deliver excellent digital experiences through website and application design and development to hosting and security, digital marketing, and so much more. Additionally, we offer a number of post-launch services to ensure your website is continuously running at its fullest potential, stimulating growth and driving success.

Project pricing depends on the full scope of the new website and the intended features and functionality. Please contact Americaneagle.com to speak with a digital strategist about the details of your project and estimated pricing.

At Americaneagle.com, we are platform agnostic meaning we only implement the platform that makes the most sense for your business. We employ teams of professionals who specialized in the world's most capable and scalable platforms, such as Sitecore, Liferay, Drupal, Kentico, WordPress, and more. Whether you're looking to upgrade to a better version or considering a re-platform, Americaneagle.com is your go-to website development partner.

Americaneagle.com has a dedicated team of digital marketers who are solely focused on helping your business generate leads, conversions, and online sales. They employ every available strategy to help you make data-driven decisions that truly move the needle forward in today's fast-paced and competitive field that's digital optimization.

Since our inception in 1978, we've focused on understanding and leveraging the latest and greatest technology. We originally provided solutions for software development and office network implementations, but then in 1995, we built our very first website. Since then, we've been in the business of developing advanced, future-focused digital experiences for businesses around the world.