Americaneagle.com
Nowy Sącz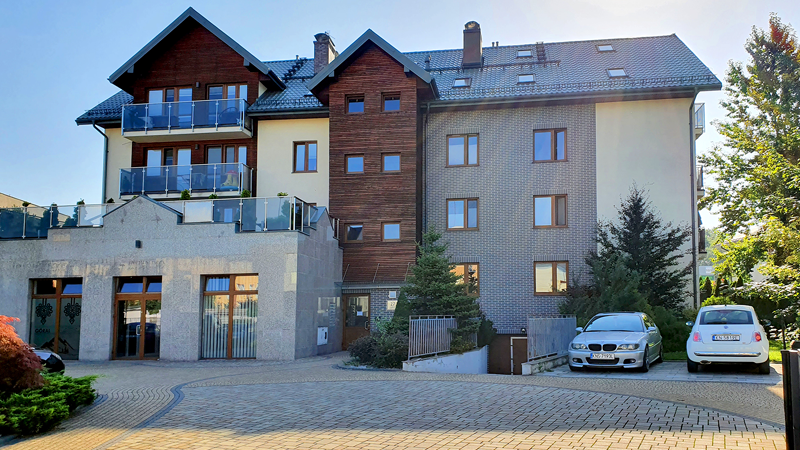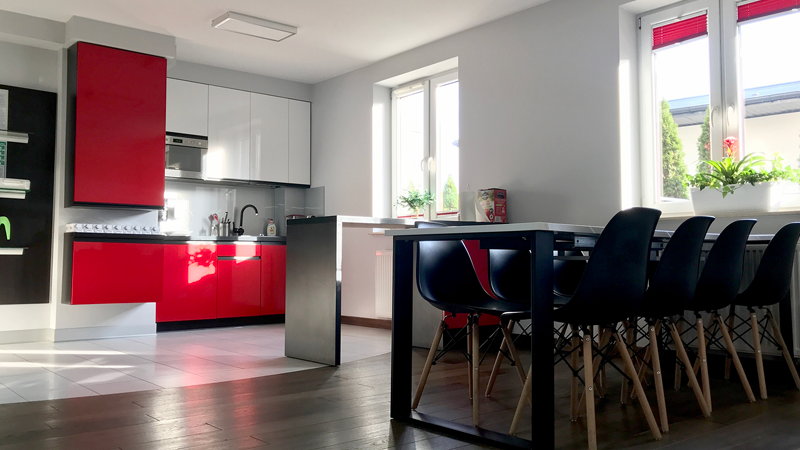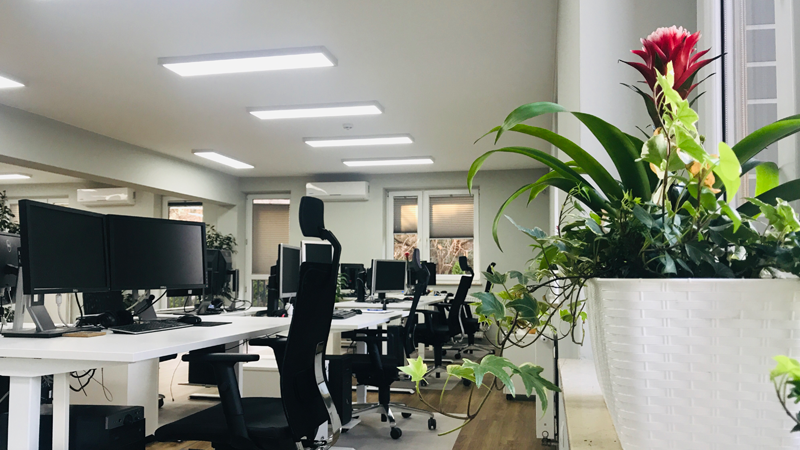 Americaneagle.com
Nowy Sącz
Hours of operation

| | |
| --- | --- |
| Mon - Fri | 8:30 AM - 5 PM |
| Sat | Closed |
| Sun | Closed |
Digital Agency in Nowy Sącz
The Americaneagle.com team of professionals at our Nowy Sącz office offers the best web development and design, post-launch support, hosting, and digital marketing services in the industry. We have the experience and knowledge to help our clients, from mid-sized organizations to enterprise-level, global corporations, enjoy success and accomplish their goals.
Creating Transformative Digital Experiences
From reimagined, future-focused websites to sophisticated global ecommerce solutions, mobile apps, SEO, hosting, and more, our team is the best in the industry and achieves meaningful and measurable results for our clients. Our exceptional creative and technical expertise gives us the opportunity to execute and deliver digital experiences that drive conversions and business growth.

From our company's first website built in 1995, Americaneagle.com has been a market leader and trailblazer in our field. We work with mid-market businesses to Fortune 500 companies, across a wide range of industries, from associations, healthcare, financial services, manufacturing, transportation, and government to sports and entertainment. We have successfully partnered in the creation of nearly 20,000 pace-setting websites and digital experiences.

As a proud family-owned business, we have grown into a renowned global digital agency with 700+ colleagues in over a dozen offices in population centers across the world. Our experienced team consists of 200+ programmers and developers, 100+ digital marketers, 10+ partner MVPs, and more.

We believe that each business has a platform that makes the most sense for its offerings, audience engagement, scalability, and integration with existing components of an operational tech stack. Our teams have earned credentials, MVPs, and awards for excellence within Sitecore, Progress Sitefinity, WordPress, WP Engine, Kentico Xperience, Salesforce, and many more. We aim to implement the solution that best satisfies the unique needs of your business.

Americaneagle.com welcomes the opportunity to learn more about your brand and business. Please contact us today!
Digital Agency Serving Poland
Directions
From Chopin Airport
Our Nowy Sacz office is located 360 kilometers, approximately 4 hours and 30 minutes, from Chopin Airport. When leaving the airport, head southeast on S79 from Żwirki i Wigury and Wandy Modlibowskiej from 230 meters and turn left to stay on Żwirki i Wigury. Turn right at the second cross street to stay on Żwirki i Wigury and then make a slight right onto Żwirki i Wigury/DW634. Continue straight for 140 meters then take the third exit at the roundabout. Continue onto Wandy Modlibowskiej and keep right at the fork, follow signs for S279, and merge onto S79. At the interchange, Warszawa Lotnisko, use the right lane to follow signs for S2/E30 toward Poznan and merge onto S2. At the interchange Opacz, use the right lane to follow signs for Krakow/Wroclaw. Keep left at the fork and follow signs for S7/S8 and merge onto S8. Take the exit towards Janki/Krakow/E77 and continue onto DK7/E77. At the roundabout, take the second exit onto the S7/E77 ramp to Krakow. Continue onto E77/S7 for 176 km and take the Droga Krajowa 78 exit towards Chmielnik. Follow DW768 and DK 75 to Wladyslawa Broniewskiego in Nowy Sacz. Continue onto DK78 for 1.1 km and at the roundabout, take the first exit onto DW768 for 19.7 km. Turn right to stay on DW768. Turn left onto the generala Wladyslawa Andersa. Turn right into Mikolaja Kopernika and then turn left onto DW768. At the roundabout take the second exit and continue onto Zielona. At the roundabout take the second exit onto DW776 for 800 meters. Then at the roundabout, take the third exit onto Koszycka/DW768 for 11.9km. at the roundabout, take the first exit onto Zagrodzka/DW768, and then at the roundabout take the second exit onto DW768. At the roundabout, take the second exit onto Lesna.DK75 and turn left onto Lesna. At the roundabout, take the second exit onto Ksiedza Jerzego Popieluszki/DK75/DK94. Take a slight right toward Adama Mickiewicza/DK75 and continue straight for 14.6 km. Turn right onto DW966 for 350 meters then turn left. Continue onto Tymowska for 1.4 km then continue onto Zapotocze. Turn left onto Szkolna/Swietej Krolowej Jadwigi. Turn right onto Sadecka/DK75 and at the roundabout, take the third exit onto Wincentego Witosa/DK28/DK75. Turn right onto Barska and at rondo Pralata Dra Stanislawa Lisowskiego, take the third exit onto Wladyslawa Broniewskiego, and turn right to stay on Wladyslawa Broniskiego. Our office will be on the left.
Cross Streets
Wladyslawa Broniskiego and Lwowska
How can we help you?
The Americaneagle.com office in Nowy Sącz welcomes the opportunity to meet you and learn more about your business. We are a family-owned, global digital agency, and offer a variety of services to help boost your online presence.
Award Winning Expertise
Our years of web design and development expertise have awarded us industry recognition from some of the most elite industry authorities in the world. And while we're grateful for the recognition, our wins are our clients' wins, and we pride ourselves on mutual success. Our partnerships have resulted in excellence in a variety of industries and categories and we'd love for you to be our next award-winning success story.
Website Platforms
We are platform agnostic which means we take the time to holistically understand your business before recommending the platform that will set you up for success. We're partnered with best-in-class, industry-leading technologies and work to design and develop solutions that set you apart from the competition.
Ecommerce Platforms
A powerful ecommerce platform is critical for staying competitive in today's online marketplace. At Americaneagle.com, we're partnered with all of the industry-leading ecommerce platforms to help meet complex and custom business requirements while also providing intuitive and engaging shopping experiences for each user.
CMS Platforms
To deliver digital experiences that inform, engage, and entice visitors to come back, a robust content management system (CMS) is necessary. We work with the top-performing CMS platforms in the industry and work with your team to ensure you're fully leveraging your CMS to provide unforgettable experiences.
Projects
View All Projects
State Electric

In 2015, State Electric approached Americaneagle.com to redesign an antiquated site and develop one that would allow for easy updates, edits, and maintenance. The company needed advanced functionality for ecommerce as well as a more usable, searchable product listing. State Electric also struggled with legacy SEO and digital marketing issues that were impeding ongoing growth. They needed a partner that could serve all of these needs from one place. For over seven years, State Electric has grown a successful digital presence with Americaneagle.com. At the forefront of technology advancements that provide new opportunities for their business, the company expressed interest in upgrading its enterprise resource planning (ERP) software.

Ecommerce Web Development and Digital Marketing Case Study

Hughes FCU

Hughes Federal Credit Union came to Americaneagle.com with a new branding effort underway, seeking a new website to serve as their online branch. Americaneagle.com began with a strategic initiative to drive both the immediate redesign effort with a revised taxonomy and information architecture and to prepare for future development by identifying the various user groups and populations Hughes serves online. Americaneagle.com built the new site on the Sitefinity CMS, utilizing Sitefinity's geolocation and personification tools to provide different users with different site content depending on where they are located. The team at Americaneagle.com also built in a "Quick Finder" feature that enabled navigation by persona to further ease of access or users. Following the launch of its new website, Hughes Federal Credit Union quickly saw positive results. In just six short months, the credit union saw a significant increase in account sign-ups and much faster page speeds. With a new, optimized site, Hughes Federal Credit Union can now serve a greater portion of its members and attract prospective members as well.

Financial Website Development Project on Sitefinity

WeatherTech

Americaneagle.com worked to provide WeatherTech customers with a fast, intuitive, secure, and functionally sound online shopping experience. Additionally, hosting and security services are provided, playing a significant role each during the Super Bowl. Having been partners for more than 20 years, the relationship between Americaneagle.com and WeatherTech is based on trust and measurable accomplishments.

Manufacturing and Ecommerce Web Development Case Study
Reviews
"Americaneagle.com has continually exceeded my expectations since the last century and they're a big part of our success story. There's no possible way I would consider doing business with anyone else."

"Our website went live on the new Infor CSD platform with no noticeable issues. In fact, we were receiving orders and registrations as soon as we launched the new CSD environment. This is a tremendous testimony to the State Electric and Americaneagle.com partnership! I am so, so, proud of our ecommerce team."

"Working with Americaneagle.com has been a truly transformative experience for us. We are proud to continue working with Americaneagle.com, as our needs continue to change, and are grateful for the problem-solving support they provide."
FAQs
Americaneagle.com is a full-service digital agency. We partner with clients to deliver everything from website/application design and development to digital strategy, data integration, analytics, and PCI-compliant web hosting 24/7/365. Our digital marketing team works as an engaged extension of each client's business. Post-launch, our support services provide a proactive team of professionals who consistently maximize digital assets to reach business goals and stimulate growth.

In addition to the very best technology professionals, developers, and designers in our field, Americaneagle.com also prioritizes content development. In doing so, our respected team of writers, designers, and content strategists can help ensure your business' content amplifies your strengths and promotes reach, engagement, and conversions.

Yes, we offer a variety of mobile solutions including mobile apps for both Android and iOS devices. You can view a variety of our mobile projects by clicking here. If you don't need an app, we also build all of our sites responsively so they perform optimally on mobile devices.

In this fast-paced world of digital options and regulations, Americaneagle.com's experience truly matters. Don't let an agency talk you into the web solution that is convenient for them. Be certain you are getting the right solution(s) to meet your specific business needs today, with a confident plan for your brand's future.

We have very mobile project teams who regularly travel to client-preferred locations. Recent experience has indicated that our favorable ratio of in-person versus video conference project meetings has become a clear advantage in promoting consistent project success.