Americaneagle.com
London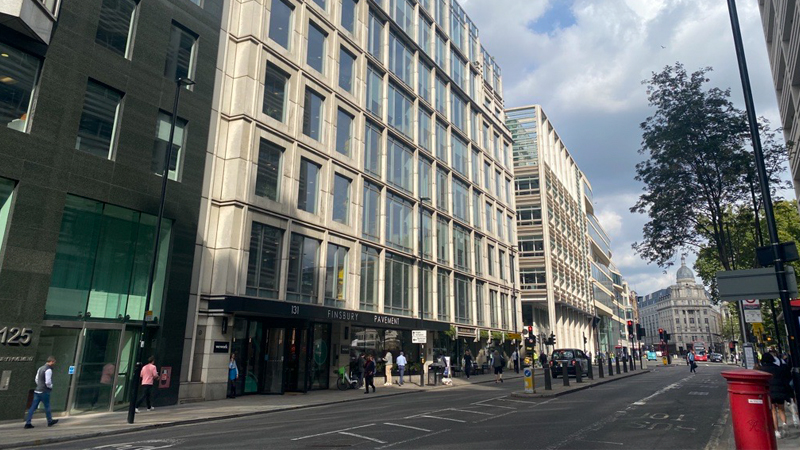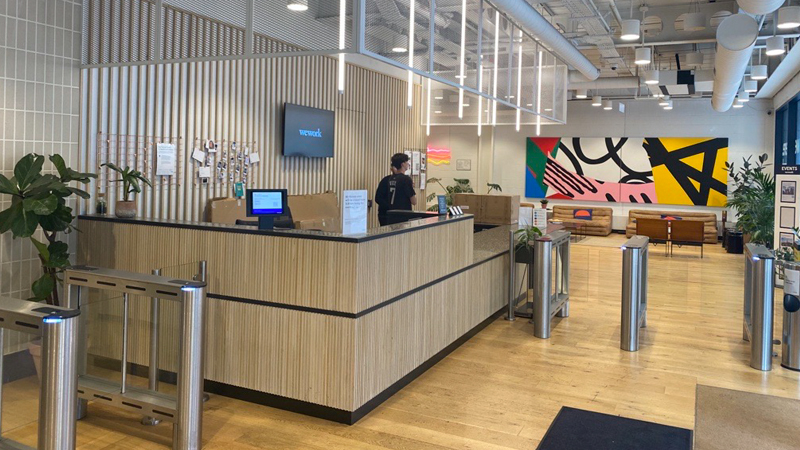 Americaneagle.com
London
Hours of operation

| | |
| --- | --- |
| Mon - Fri | 8:30 AM - 5 PM |
| Sat | Closed |
| Sun | Closed |
Digital Agency in London
The Americaneagle.com team of professionals at our London office and across the globe offers the best web design, development, hosting, post-launch support, and digital marketing services in the industry. From mid-sized organizations to enterprise-level, global corporations, we have the experience and knowledge to help our clients be successful and accomplish their goals.
Building Transformative Digital Experiences
From reimagined, future-focused websites to sophisticated global ecommerce solutions, mobile apps, SEO, hosting, and more, our team is the best in the industry and achieves meaningful and measurable results for our clients. Our unparalleled creative and technical expertise allow us to consistently execute and deliver digital experiences that drive conversions and business growth.

From our company's very first website built in 1995, Americaneagle.com has been a market leader and trailblazer in our field. We align with mid-market businesses and Fortune 500 companies, across a wide range of industries, from associations, healthcare, financial services, manufacturing, transportation, and government, to sports and entertainment. We have successfully partnered in the creation of nearly 20,000 pace-setting websites and digital experiences.

As a proud family-owned business, we have grown into a renowned global digital agency with 700+ colleagues in over a dozen offices in population centers across the world. Our experienced team consists of 200+ programmers and developers, 100+ digital marketers, 10+ partner MVPs, and more.

Our solutions teams are not limited to one or two priority platforms. We believe that each business has a platform that makes the most sense for their offerings, audience engagement, scalability, and integration with existing components of an operational tech stack. Our teams have earned MVPs, credentials, and awards for excellence within Sitecore, Progress Sitefinity, WordPress, WP Engine, Kentico Xperience, Salesforce, and many more. We implement the solution that best satisfies the unique needs of your business.

Americaneagle.com welcomes the opportunity to learn more about your brand and business. Please consider contacting us today. If you happen to be in the United Kingdom, we hope you'll schedule a visit with us in London.
Digital Agency Serving London
Directions
From Heathrow Airport
Our London office is located 18 miles, approximately one hour and 13 minutes, from Heathrow Airport. When leaving the airport, take Faggs Rd to Great SW Rd/A3. Head NW on Hatton Cross Roundabout. Go for 115 ft. Exit the roundabout onto Faggs Rd. Go for 289 ft. Take the Pkwy/A312, M4 and A4 to Constitution Hill in London. Turn left onto Great SW Rd/A30. Drive 0.8 miles. Turn left onto the Pkwy/A312. Drive 0.4 miles. At Waggoners Roundabout, take the 2nd exit and stay on the Pkwy/A312. Drive 1.1 miles. At Cranford Pkway Interchance, take the 4th exist onto the M4 ramp to Central London. Drive 0.6 miles. Merge onto M4. Drive 5.6 miles. Continue onto Great West Rd/A4. Drive 1.1 miles. At Hogarth Roundabout, take the 1st exit onto Great West Rd Chiswick/A4. Drive 4.5 miles. Continue onto Knightsbridge. Drive 0.2 miles.
Continue onto Piccadilly. Go for 469 ft. Piccadilly turns slightly right and becomes Duke of Wellington Pl. Go for 299 ft. Continue on Constitution Hill. Take the Mall, Victoria Embankment/A3211, A40 and London Wall/A1211 to A501 in Finsberry. Drove 3.7 miles. Turn left onto Constitution Hill. Drive 0.4 miles. Turn left onto the Mall. Drive 0.6 miles. At the roundabout, take the 3rd exit onto Northumberland Ave. Drive 0.3 miles. Turn left onto Victoria Embankment/A3211. Drive 0.4 miles. Turn left onto Temple Pl. Drive 0.1 miles. Turn left onto Arundel St. Drive 0.1 miles. Turn right onto Strand/A4. Drive 0.2 miles. Turn left onto Fetter Lm/A4. Drive 0.3 miles. Turn right onto Holborn Circus/Holborn Viaduct/A40. Drive 0.4 miles. A40 turns slightly left and becomes King Edward St. Drive 0.1 miles. Continue onto Montague St. Go 453 ft. At Rotunda, take the 2nd exit onto London Wall/A1211. Drive 0.4 miles. Turn left onto Moorgate/A501. Drive 0.2 miles. 131 Finsbury Pavement will be on your left.
Americaneagle.com has been servicing the London metropolitan area since 2019, when our office officially opened. Whether you're from St Albans, Hertfordshire, Redhill, Surrey, Reading, Berkshire, Three Bridges, West Sussex, or other surrounding London towns, our team of digital strategists, technologists, developers, and more, have you covered. Our London office is located approximately 75 miles from our Brighton office at Mocatta House, Trafalgar Terrance, Brighton, BN 1 4DU, UK.
Cross Streets
Finsbury Pavement and A501
How can we help you?
The Americaneagle.com in London, and around the world, welcome the opportunity to meet you and learn more about your business. We are a family-owned, global digital agency, and offer a variety of services to help boost your online presence. If you happen to be in London, Brighton, or surrounding UK areas, we would love to have a conversation.
Award Winning Expertise
Our years of web design and development expertise have awarded us industry recognition from some of the most elite programs in the world. And while we're grateful for the recognition, our wins are our clients' wins, and we pride ourselves on mutual success. Our partnerships have resulted in wins in a variety of industries and categories and we'd love for you to be our next award-winning success story.
Website Platforms
We are platform agnostic which means we take the time to holistically understand your business before recommending the platform we feel best sets you up for success. We're partnered with beset-in-class, industry-leading technologies and work to design and develop solutions that set you apart from the competition.
Ecommerce Platforms
A powerful ecommerce platform is critical for staying competitive in today's online marketplace. At Americaneagle.com, we're partnered with all of the industry-leading ecommerce platforms to help meet complex and custom business requirements while also providing intuitive and engaging shopping experiences for each user.
CMS Platforms
To deliver digital experiences that inform, engage, and entice visitors to come back, a robust content management system (CMS) is necessary. We work with the top-performing CMSs in the industry and work with your team to ensure you're fully leveraging your platform to provide unforgettable experiences.
Projects
View All Projects
John Bean Technologies

John Bean Technologies (JBT) chose Americaneagle.com to partner in their migration from an existing Sitecore website to a WordPress site hosted on WP Engine. The new WordPress solution provided a fully integrated multisite experience within a singularly-branded website available in a number of languages including English, French, Spanish, German, Portuguese, and Chinese.

Multilingual Sitecore to WordPress Website Migration Case Study

HoMedics

Americaneagle.com re-platformed the HoMedics website onto the BigCommerce platform. There was significant focus on the site's navigation structure, including the header and footer, of the homepage as well as an expanded menu with specified drop-down actions. Americaneagle.com also created a style guide and PDP graphics, and implemented a number of third-party applications.

BigCommerce Ecommerce Website Design Case Study

HomeServe

To increase speed to market and enable the launch of sites for newly acquired companies with the click of a button, without the need for IT, Americaneagle.com migrated HomeServe to Sitecore. Various capabilities of Sitecore, including personalization and analytics, further enable HomeServe to efficiently operate its business. Salesforce was also integrated for lead generation, warranty purchases, and HomeServe's customer self-service portal.

Professional Services Website Development Project
Reviews
"Americaneagle.com developed a solution for us that will make it easy for consumers to gather information about purchasing our products. The integration with Salesforce will help us maintain a high level of engagement with our customers."

"Throughout the process, the team provided great advice and knew what questions to ask. When faced with unique challenges, they consistently came through with innovative solutions. I would definitely recommend Americaneagle.com."
FAQs
We are a global agency with regional offices in London and Brighton, UK, and offer a variety of digital services including website design and development, hosting and security, analytics, digital marketing, and much more. Our team consists of 700+ skilled professionals who work consistently to meet the goals of each client, before and after their website launches.

We have a team of experienced digital marketers in London, and around the world, who are wholly focused on developing creative and dynamic marketing strategies unique to your organization's needs. We are highly proficient and understand what it takes to increase leads and decrease cost-per-lead. We have the knowledge and expertise to digitally accelerate your growth.

Our team of developers specialize in the most popular and capable digital platforms in the industry. Whether you're seeking to update and optimize your existing platform, migrate to a new one, or design an entirely new one, Americaneagle.com is your go-to development partner.

We offer a variety of mobile app solutions for both iOS and Android operating systems. If you'd like to view some of our mobile app work, click here. If you're not looking for an app per se, we build all of our websites responsively so that users are able to utilize your website from their mobile devices.

The timeline of a project is completely dependent on the scope of the new website as well as the identified features and functionalities required. Please contact us to speak with a digital strategist regarding the details of your project and the estimated timeline.