Americaneagle.com
Abu Dhabi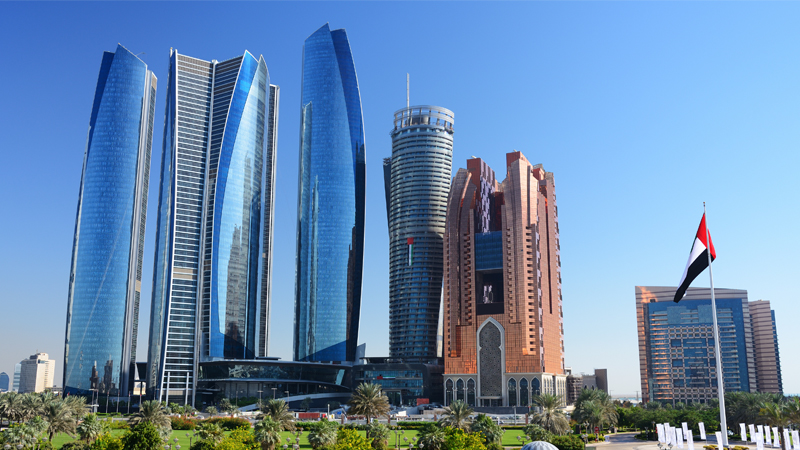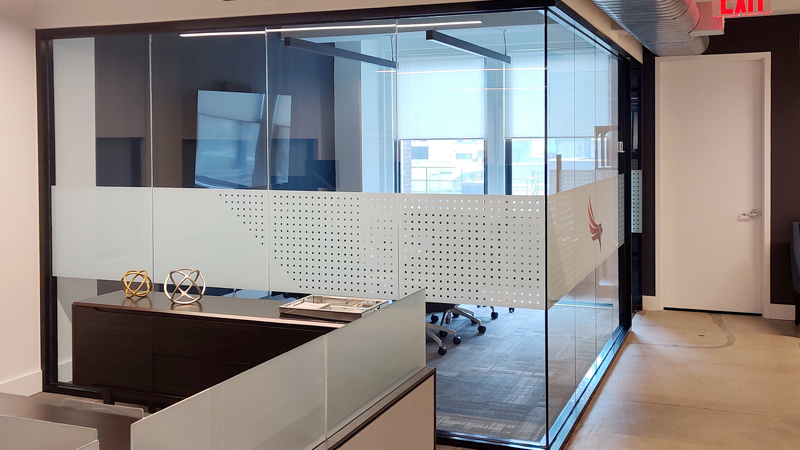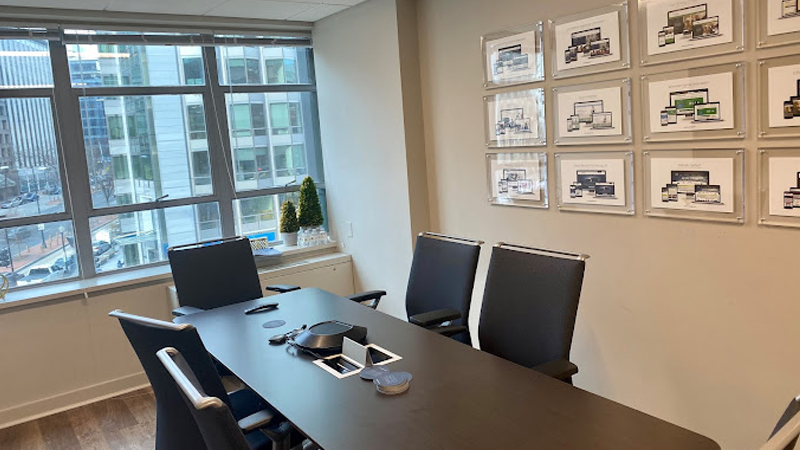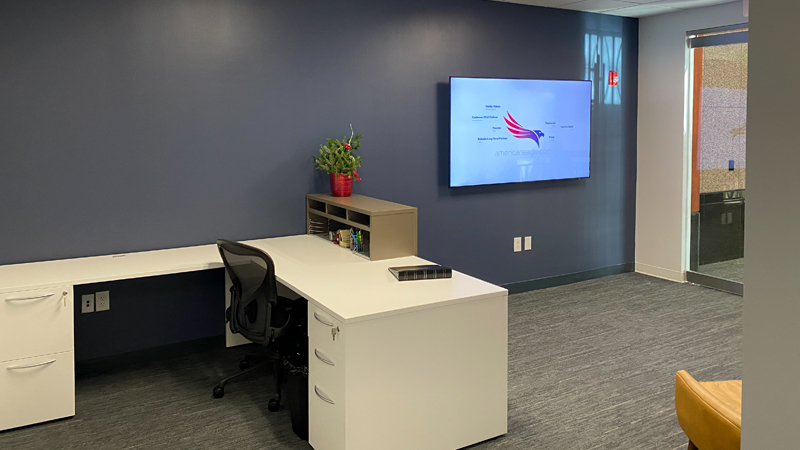 Americaneagle.com
Abu Dhabi
Hours of operation

| | |
| --- | --- |
| Mon - Fri | 8:30 AM - 5 PM |
| Sat | Closed |
| Sun | Closed |
Digital Agency in Abu Dhabi
Americaneagle.com is committed to providing Abu Dhabi, the capital of the United Arab Emirates, with exceptional, best-in-class digital services through website development, website design, hosting and security, digital marketing, and more. Whether you're a mid-sized business or an enterprise-level organization, we're confident in our ability as a leading digital global agency to help you thrive online.
Building Transformative Digital Experiences
The entire Americaneagle.com team is exclusively focused on providing customers measurable and meaningful results, whether through a future-focused website, advanced mobile app, or elegant ecommerce solution. We harbor both a technical and a creative aptitude which enables us to execute each project with a strict focus on increasing leads and conversions and further boosting your brand's digital growth.
Since our very first website launched in 1995, we've carved out a name for ourselves as technology industry leaders and pacesetters. Over the years, we've partnered in the launch of more than 20,000 unparalleled digital experiences for mid-sized businesses as well as enterprise organizations. Our client relationships are extremely important to us and we work to help you push the boundaries of your industry, whether it's associations and nonprofits, ecommerce, government, healthcare, professional services, transportation and ticketing, and more.
Americaneagle.com is a family-owned business and we're certainly proud. Since our inception, we've grown into a digital global agency with more than 700+ employees around the world. Our team comprises of hardworking, dedicated individuals and features 275+ developers and programmers, 75+ digital marketers, 10+ partner MVPs, and so much more.
To further serve our clients, we're partnered with all of the best technologies and platforms available today, including HubSpot, Drupal, Sitecore, Liferay, Kentico, WordPress, and more. We pride ourselves on being platform agnostic and only implement the platform we feel will best serve your business's unique requirements.
Americaneagle.com is excited to meet you and learn more about your digital goals. If you're in Abu Dhabi the or surrounding UAE area, we hope you'll schedule a visit to your office. We look forward to hearing from you!
Digital Agency Serving Abu Dhabi
Directions
From Abu Dhabi International Airport
Our Abu Dhabi regional office is located in Khalifa City and is 8.6 km, approximately 10 minutes, away from Abu Dhabi International Airport. When leaving the airport, head east on Al Khaleej Al Arabi St/Al Tirhal St. Drive 54 m. Follow Al Tirhal St to Al Khaleej Al Arabi St. Drive for 450 m. Drive along Al hayer – Sweihan – Abu Dhabi Rd/Arabian Gulf St/Int'l Airport Rd/E20. Exit from Al hayer – Sweihan – Abu Dhabi Rd/Al Khaleej Al Arabi St/Arabian Gulf St/Int'l Airport Rd/E20. Drive 6.8 km. Take Al Yas Al 'Ali St to Al Hadiyat St and turn right. Drive 1.2 km. Plot C52 – Khalifa City – SE-6 – Abu Dhabi will be on your left.
The Americaneagle.com Abu Dhabi office opened in February 2022. Along with our location in Dubai, our Abu Dhabi regional office enables us to adequately serve the United Arab Emirates as well as other regions within the Middle East.
Cross Streets
Al Hadiyat St and Al Yas Al 'Ali St
How can we help you?
The Americaneagle.com team in the Middle East, and around the world, welcome the opportunity to speak with you and learn more about your digital growth goals. No matter if you're looking for a website agency, web development agency, digital marketing agency, or more, we're confident we can help you achieve your goals. Contact us today to get started.
Award Winning Expertise
At Americaneagle.com, celebrating our client's success is the ultimate reward. Over the years, they've been recognized by some of the most respected programs in the website design, development, and digital marketing industries. We're constantly submitting our clients for awards and we'd love for you to be our next success story.
Website Platforms
We are a platform-agnostic web design and development agency which means we only implement the platform we feel best sets your business up for success. Partnering with the most prominent platforms available, our team of strategists, technologists, and designers prioritize research and understanding your business holistically before making intelligent recommendations.
Ecommerce Platforms
Sophisticated and modern ecommerce platforms help businesses keep ahead of their competition in today's ever-growing online marketplace. Americaneagle.com is partnered with some of the world's most reputable and feature-oriented platforms to boost your ecommerce brand's performance. Whether you're B2B or B2C, or even a blend of both, our strategists deliver experiences that are user-friendly, innovative, and functional.
CMS Platforms
The right content management system (CMS) is vital for delivering digital experiences that entice visitors and persuade them to convert. At Americaneagle.com, we're partnered with intuitive, easy-to-use content platforms that enable you to create unforgettable experiences that reach visitors throughout every step of their journey.
Projects
View All Projects
United Wholesale Mortgage

United Wholesale Mortgage (UWM) had an aging search and content solution, previously known as Ask UWM, that was not meeting their personalization needs for their multiple personas. Utilizing a composable stack made of Sitecore XM, Sitecore XP, and Coveo Enterprise, Americaneagle.com built a more streamlined way to create and showcase content and improve UWM's overall search capabilities and user experience. The agency also created a centralized dashboard page personalized to each user type.

/projects/detail/united-wholesale-mortgage

Renown Health

Renown Health had a vision for a single, consolidated website platform and content management system to house their various properties under one name: renown.org. The healthcare organization partnered with Americaneagle.com to launch a brand new, modern, and integrated website for its patient community, built entirely on Sitecore's Experience Accelerator 9.3. The agency also developed an extensive content strategy using an experience-first approach with a heavy focus on data to inform decisions going forward.

Healthcare Website Redesign and Development Project
Reviews
"We strive to deliver a patient-first experience, enabling us to deliver individualized experiences for our partners, patients, and community. Working alongside our implementation partner Americaneagle.com for our Sitecore-powered digital transformation has proven to be a valuable strategic decision for our organization."

"Our organization moves fast and has high-performance expectations. Our Americaneagle.com team deals with a lot of different data sources in supporting our day-to-day operations with their digital marketing and development expertise. Americaneagle.com is tasked not only with day-to-day support but also with delivering regular strategic review of our digital marketing activities. Their proficient knowledge of Google Data Studio allows them to combine and aggregate our existing marketing and analytics data (Google Analytics, Google Ads and Search Console data), centralizing our data into visually attractive, intuitive, and easily shareable dashboards and weekly reports. Americaneagle.com's analytics reporting has given great insights into our business performance."
FAQs
In addition to the very best technology professionals, developers, and designers in our field, Americaneagle.com also prioritizes content development. In doing so, our respected team of writers, designers, and content strategists can help ensure your business' content amplifies your strengths and promotes reach, engagement, and conversions.

Americaneagle.com Abu Dhabi is a full-service digital agency that offers website design, website development, website hosting and security, digital marketing, and more. We partner with clients around the world, in a wide variety of industries, to deliver excellent digital experiences, 24/7/365. We have a proactive team of professionals who work consistently to maximize digital assets to reach business goals and stimulate growth.

Our family-owned and operated business has been technology focused since 1978. Originally providing solutions for software development and office network implementations, we built our first website in 1995. Since then, future-focused, business-integrated websites have driven our growth to the forefront of digital solutions in Abu Dhabi and around the world. We're continuously expanding our footprint within the Middle East and are excited to build strong relationships with new clients in the region.


In this fast-paced world of digital options and regulations, Americaneagle.com's global experience truly matters. Don't let an agency talk you into the web solution that is convenient for them. Be certain you are getting the right solution(s) to meet your specific business needs today, with a confident plan for your brand's future.

A project timeline depends on the full scope of the new website and the intended features and functionality. Please contact Americaneagle.com to speak with a digital strategist about the details of your project and estimated pricing.